Meet the Gay Couple Who Made History in Utah
BY

Advocate.com Editors
January 17 2014 6:00 AM ET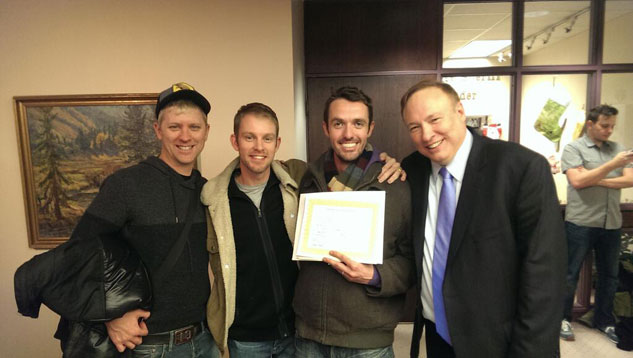 Now that the stay has been issued, what are your next steps going to be?
The state eventually got the stay they wanted (after four requests), and honestly, we expected that. A stay is part of the process. I was more surprised that Utah had 17 days of legal marriage equality before the state got their way. The day after the stay is when Governor Herbert said that the state would not recognize the marriages, but he made sure to say the state was not nullifying them. But I can't tell the difference between not recognized and nullified. That day shook us up, but I think in the long run helps the case for national marriage equality. Utah demonstrated clear animus to LGBT people and denied legally married couples due process. The state of Utah proved why this issue cannot be left up to states to decide because states cannot be trusted to treat fairly and lawfully their gay and lesbian citizens. The day after that the U.S. attorney general, Eric Holder, said that the marriages performed in Utah would be recognized federally. What Utah fails to understand is federal law trumps state law. Michael and I as well as the 1,300 other couples who married in Utah are still married, even if Governor Herbert and the religious right of Utah don't like it. They are about to spend a minimum of $2 million to go to court, in which they will lose and Michael and I will remain married.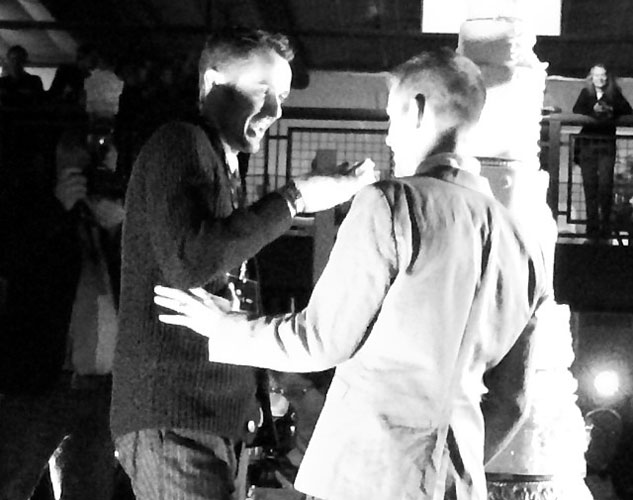 Are you planning to fight the governor's decision not to recognize your union?
The ACLU of Utah has gotten involved, and we have an attorney who represents us. As of now we are not personally involved in any lawsuits against the state.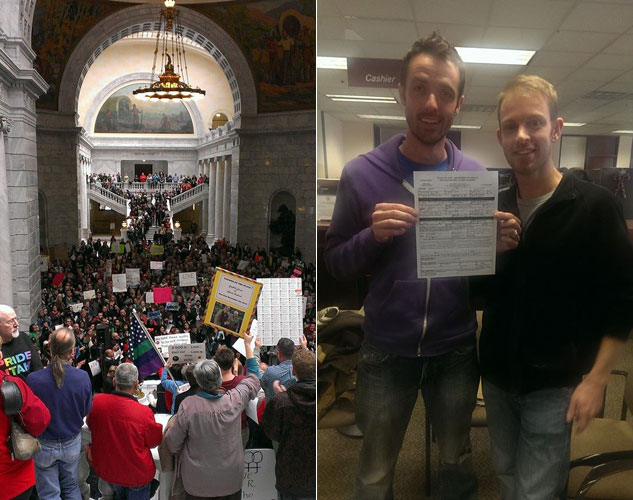 Are you involved politically in any pro-LGBT organizations?
I've been an LGBT activist since 2008. I frequently attend rallies, write letters, speak out. I like Equality Utah and know they have done good work. We'd like to support Restore Our Humanity more since they were the nonprofit that funded the case to challenge Amendment 3. Restore Our Humanity is the real hero in this story, and they deserve to be supported first and foremost. Michael and I own a tea company called the Queens' Tea (soon to be called the Queens' Leaf — long story), and from day one we have been dedicated to helping homeless youth in Salt Lake. We are in the process of launching the nonprofit side of the business called the DigniTEA Foundation. Proceeds from certain tea blends benefit the Volunteers of America's Homeless Youth Resource Center in Salt Lake. Forty percent of homeless youth in Utah identify as LGBT, and even though our business is small, we are laying the foundation to create a sustainable engine to financially support the construction of a youth homeless shelter in Salt Lake.