7 Things Ted Kennedy Would Say to Pass ENDA
BY

Daniel Reynolds
November 06 2013 6:30 AM ET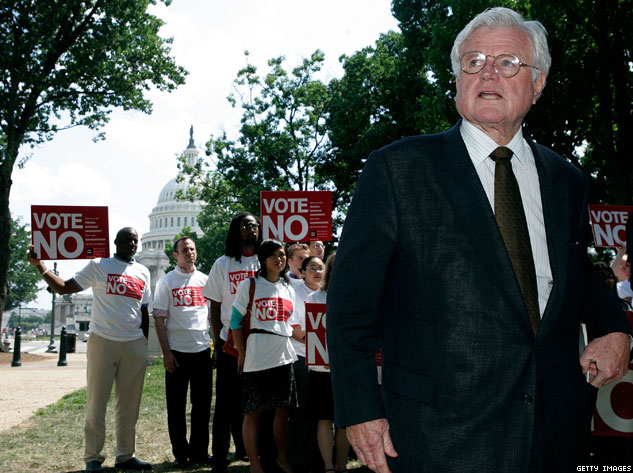 "A progressive economy also recognizes that Americans don't just want more. They want more of what matters in life, which is the true American dream. They want greater flexibility on the job, with more time for their families, more time for their children's schools, more time to volunteer in their communities and churches and synagogues and mosques. They want jobs that pay fairly and don't force them to work excessive hours without extra pay. They want safe workplaces and the right to join with fellow employees to bargain for a fair workplace. They want companies to stop marketing cigarettes and unhealthy foods to young Americans. They want workplaces free from all forms of bigotry and discrimination, including discrimination against gay and lesbian Americans.
…
"On the issue of gay rights, I continue to strongly support civil marriage. We cannot—and should not—require any religion or any church to accept gay marriage. But it is wrong for our civil laws to deny any American the basic right to be part of a family, to have loved ones with whom to build a future and share life's joys and tears, and to be free from the stain of bigotry and discrimination."
— "A Democratic Blueprint for America's Future. " Address. National Press Club. Washington, D.C. January 12, 2005.