Visible Bodies: Transgender Narratives Retold
BY

Advocate.com Editors
August 05 2013 6:00 AM ET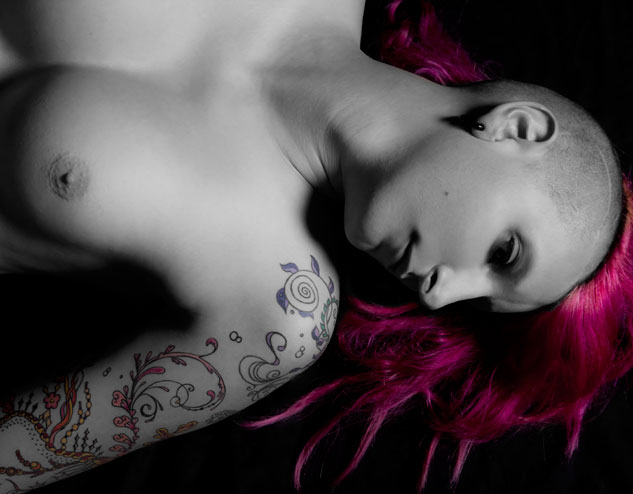 Liz
I find scars to be beautiful.
Whether surgical, accidental, self-inflicted or emotional:
They all have character.
They all tell a story.
Scars are born from trauma. And trauma is always at the heart of transitional periods of life.
I shave my head to show what was designed for my hair to hide.
I tattoo my skin to reveal internal scars.
I do this, not because I desire pity,
But because I have pride.
Because I have resilience.
Because I revel in the journey.
Because I need to heal.
I choose to show my scars.
I choose to show beauty.

Elizabeth Lain, age 30
Gender Identity: genderfluid/agender/femme
Pronouns: she/her/hers