Why Transgender Inclusion Is Good for Business
BY

Vanessa Sheridan
November 19 2013 6:00 AM ET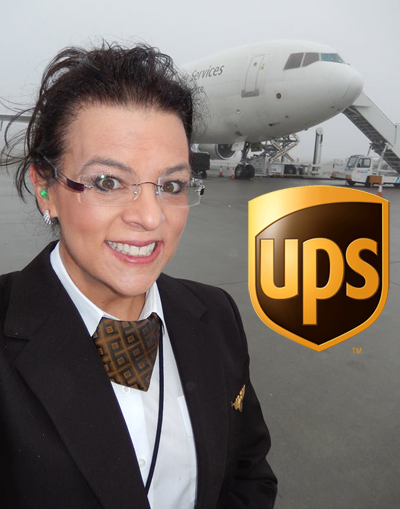 Delivering Equality
Kelly Lepley was a pilot and first officer for UPS. Flying big jets internationally, with major responsibility for multimillion-dollar aircraft, cargo, crew, and passengers, Lepley was engaged in an exciting aviation career that regularly took her to exotic cities around the world. From the outside looking in, it seemed Lepley was living the good life. But what bystanders couldn't see was the internal turmoil consuming Lepley's life.
Lepley had been struggling with gender identity since early childhood. A devout Christian, Lepley grew up hearing only negative messages from the Southern Baptist Church regarding any sort of gender-nonconformity. According to Lepley's faith, a transgender identity was nothing more than a lifestyle choice that could be corrected through mind games, prayer, and accountability. Lepley spent years struggling to fit into that religious box. Looking back on it, Lepley describes the situation as placing unrelenting pressure into a bottle. Over the course of a lifetime, that bottle was beginning to crack.
So while on a series of layovers in Australia, Lepley began meeting with a psychologist and an endocrinologist who specialized in gender-related issues. Over time, Lepley was diagnosed with gender dysphoria. Those conversations, combined with a lifelong awareness of an internal "gender difference," set in motion the steps needed to bring Lepley's sex and gender identity in line with one another.
After legally changing her name to Kelly in her state of residence, Lepley went to the HR office at UPS and informed the company that she planned to transition on the job. Fortunately, UPS already had a protocol in place to support workplace transitions and understood how to handle Lepley's request.
Lepley says everyone went out of their way to make sure her on-the-job transition was a success. Once her name change was official, Lepley was issued a new badge, passport, visas, and uniform — at no expense to her.
Aviation is a heavily male-dominated profession. According to Federal Aviation Administration statistics, roughly 6 percent of professional pilots with an air transport certificate are female. Living openly on the job, especially in such a testosterone-laden work environment, was a daunting prospect. To offset the rumors and provide transparency, Lepley chose to take her story public and share it through an online pilot's forum. The response from the members of the forum was overwhelmingly positive, recounts Lepley.
Because her position was regulated by the FAA, Lepley was required to submit lab results along with a medical and psychological report to authorities. She was then given a special authorization certificate that would remain in effect until she completed her clinical and surgical treatments. Lepley underwent gender-affirming surgery in May 2012 — and by that August, the FAA had removed the requirement for special authorization.
Lepley says the only downside to her experience transitioning on the job was that the company's health insurance would not cover her medically necessary surgery. But as the federal government implements the Affordable Care Act, providers may be compelled to cover transition-related treatments for trans clients.
From UPS's perspective, the company retained the services of a dedicated, highly professional pilot who just happened to be a trans woman.
"I love what I do, love the people I work with, and am honored to be a part of this organization," Lepley says, noting that she takes confidence in knowing that her company respects her as a person and treats her with dignity. That pride is precisely why Lepley agreed to share her story with The Advocate, doing so with the hope of inspiring other organizations to look at the benefit they receive when genuinely supporting their employees.