The Innovators
BY

Savas Abadsidis
September 04 2013 5:00 AM ET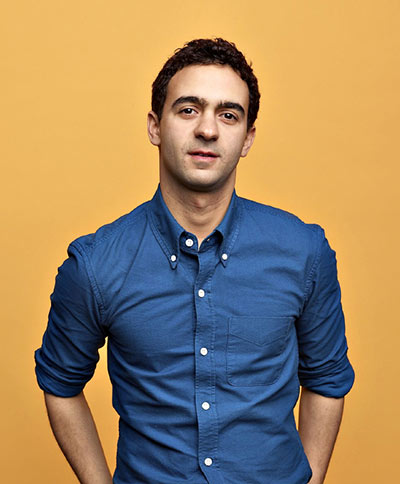 5. Jeremy Heimans
CEO, Purpose
New York City
As the cofounder and CEO of Purpose, Heimans has built a social business that builds movements to unlock people's power to remake the world. Since 2009, Purpose has launched several major new organizations, including All Out, a 1.7 million member strong international LGBT rights group, built the world's first open-source global activist platform, and advised institutions like the Gates Foundation, the ACLU, and Google. Before Purpose, he co-founded GetUp! an Australian political organization and internationally recognized social movement phenomenon that today has more members than all of Australia's political parties combined. In 2007, he cofounded Avaaz, the world's largest online citizens' movement, which now has more than 24 million members.
"We're doing something entirely new," he says. "We're helping to define a new field. We've brought together some of the world's best movement-builders across a wide range of disciplines—political organizers and storytellers, social technologists and behavioral economists, designers and systems thinkers. With such diverse expertise on hand, we're able to figure out how and when to deploy smart people power transnationally to tackle big challenges like corruption in Brazil, scaling consumer demand for the sharing economy, or changing the culture of homophobia in sports."
Purpose is founded on the belief that movements will be key to solving the biggest challenges of this century, and as a result, they're doing things no one has ever done before. Heimans "believes that the most powerful social and economic models will be bottom-up, distributed, and participatory. We're driven to explore what the world would look like if the people most affected by injustice were the ones with the most power to fight it." Through strategic use of new technology, they innovate ways to organize the majority world — those in the global south who are traditionally more difficult to reach — and strengthen their ability to more easily mobilize for change.
6. Finn Bingham
Director of Special Populations Services, Callen-Lorde
New York City
Bingham is a genderqueer trans masculine person who is the director of special populations services at Callen-Lorde Community Health Center, which provides health care and related services to New York's LGBT communities, regardless of ability to pay. A trans-affirmative environment, Callen-Lorde provides hormone therapy, primary care, and mental health care. Targeting the needs of special populations and developing culturally competent strategies for delivering those services is a profound innovation. Says Bingham, "Individuals of transgender and gender nonconforming experience have faced and still face misunderstanding from health care providers. As a consequence, many do not get primary and preventive care. We're changing that."