Destination: Berlin
BY

Matthew Breen
November 01 2013 4:20 PM ET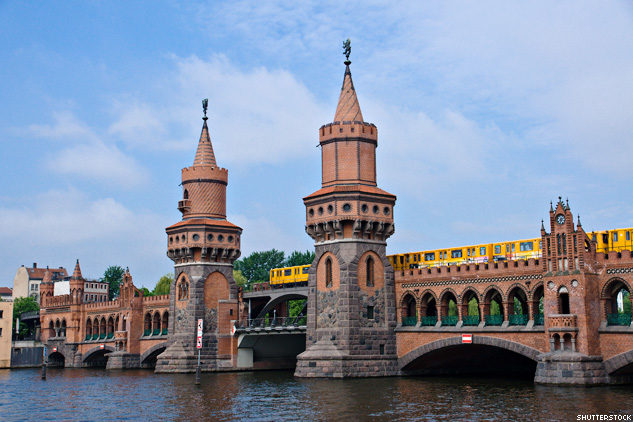 Oberbaum Bridge connecting the districts of Friedrichshain and Kreuzberg that were once separated by the Wall
About 12 years ago I visited again. My then-partner (now ex) and I were going to see his friend, who was starring in a fever dream of a musical: Falco Meets Amadeus, in which the ghost of Mozart haunts Austrian pop star Falco. We had just one day in the city. I barely had time to form an impression, though I noticed that even more construction cranes now crowded the skies. We left town at night, headed for Amsterdam, and got lost, driving in circles in our rented Citroën Picasso (a car that reminded me of a Star Trek: The Next Generation shuttle pod). The Wall was by now history, but the city was hardly reunified; stark differences between the former East and West were apparent. Even without referencing a map, when we spotted architecturally bereft cinder block buildings, I knew we'd ventured into the former East. The notable post-Reunification updates to the stern buildings were garish neon signs advertising kitchen appliances and Coca-Cola.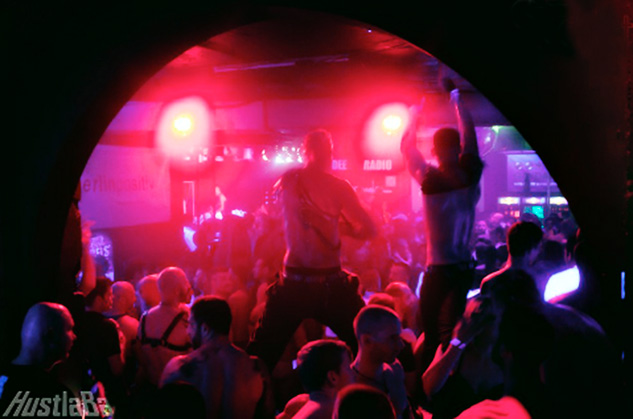 The HustlaBall Berlin at KitKatKlub
Berlin is a wholly different place than it was just a few short years ago, and the transformation of the city is fascinating. Each time I see the city it is through new eyes: first as a young teenager, then as an adult, and again twice in the past year—in winter and in summer, with more time on my hands to explore each of the city's textured districts.