---
15 Fascinating Groups From The NYC Expo
By Daniel Villarreal
Originally published on Advocate.com March 11 2013 9:56 AM ET
The 20th Annual GLBT Expo this weekend went down at the Javits Center in Manhattan. HereTV and Gay.com joined the Expo and so we took a peek at the fellow exhibitors list to see what piqued our interest.
We took the most interesting businesses to share with you below.
Among the 100+ LGBT-friendly businesses attending the expo was The Jerry Springer Show. Yeah, that one where the guests beat each other up and the audience hoots likes maniacs. Don't ask us what they were doing at a GLBT Expo... camp value, perhaps?
Mr. Springer found himself amid a bunch of other great companies. We took 15 eye-catching businesses and broke them into three categories: marriage merchants, exceptional organizations and lesbian delights.
On the following pages, come peruse the Expo with us!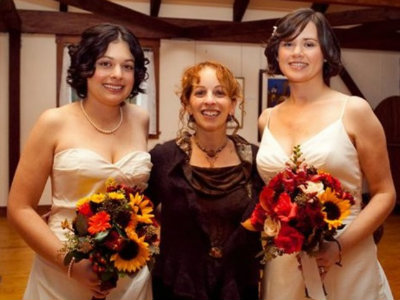 If you're looking to tie the knot, you might want to check out these matrimonious merchants:
Rony Tennenbaum - Because LGBT love is not like straight love, our engagment and wedding rings should reflect the uniqueness and spirit of our relationships. This jewelry shop has a great selection of rings unlike you've ever seen before in a variety of styles and prices.
Engayged Weddings - The owners of this site have interviewed each of their vendors to assure that they can capably work with LGBT people. And the photos on their site (like the one above) are of real customers too!
Biagio Cru - What better way to toast your new marriage than with a sparkling Egalite cremante de burgogne? They also have a selection of other light wines, sangrias and Irish cremes to get your guests in the wedding mood.
Cake Alchemy - Why go for a boring white-frosted wedding cake when you can get one shaped like a bunch of presents, a honeycomb suspended from a tree or even Snarf, the humanoid cat from the 1980s cartoon Thundercats cartoon?
Hartsdale Pet Cemetery & Crematory - When Fluffy and Fido pass away, you can give them an eternal resting place in this historic cemetary complete with a casket, funeral service and headstone. Aren't your four-legged, furry family members worth it?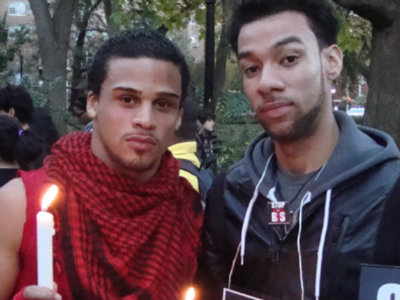 If you're looking to join a good cause, here are five community organizations you should learn more about:
Lifebeat Inc. - This group spreads messages about safe-sex and treatment to young people with the help of big-name musicians such as Mary J. Blige, Sarah Mclachlan, Seal and Beyonce.
Live Out Loud! - It might help to think of Live Out Loud! as a super-charged version of The Trevor Project — they don't just want kids to live; they want them to embrace their unique diversity and experience and live their truth. Plus the group's promo videos are incredible!
Gay Men of African Descent - Based in New York City, GMAD empowers gay African-American men through outreach programs including ones on safe-sex education, mental health and even ones for the fierce ballroom communities — werque!
Services and Advocacy for GLBT Elders - Considering that the population of GLBT seniors over 65 will double by 2030, the group has never been more essential to our community's health. Inform yourself and figure out how to help on the local or national level.
International Gay Rodeo Association - Forget the heartbreak of Brokeback Mountain — this rowdy group of queer cowfolk are challenging stereotypes, raising money, wrangling horses and dressing goats with style, fun and uniquely LGBT flair. Put an IGRA rodeo on your bucket list, if you haven't already.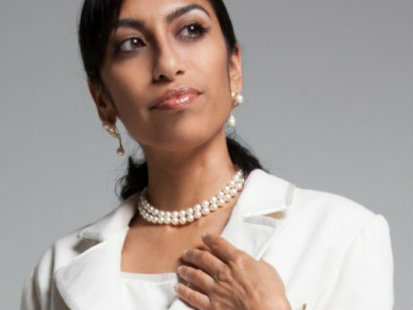 If you're a lesbian looking to get out and get down, check out this grab-bag of girlish goodies:
Leslie Lohan Museum of Gay and Lesbian Art (link NSFW-ish) - If you're looking for a great date, a lesson in queer art or a place to share some of your own artwork, this Manhattan museum is your hookup. Plus, its rotating exhibits regularly feature both erotic and political pieces — rawr!
Girlzparty.com - If you'd rather go out and meet other like-minded ladies, you could always peruse the many social events listed at Girlzparty.com. They're not exclusively lesbian, but they are a women-only site. There's also hiring, it seems.
Glamazons - Check out the rockin' burlesque stylings of this full-bodied female group. They've performed their naughty after-hours show around the world and will show you just how bold, brilliant and beautiful BIG can really be.
Let's Be Brief - Their colorful array of women's briefs will delight you whether you're wearing them to bed or sporting them quietly under your work clothes.
Neena Zeve - The tailored suits and jackets from this women's wedding boutique are downright gorgeous. They have a feminine fit, luxurious design elements and yet traditional styles that'll make any woman a knock-out at the post-wedding reception.
---
Links:
[1] http://www.advocate.com/
[2] http://www.youtube.com/user/hereNetworks
[3] http://www.gay.com/
[4] http://ronytennenbaum.com/
[5] http://www.engaygedweddings.com/
[6] http://www.egalitewines.com/
[7] http://www.cakealchemy.com/
[8] http://www.petcem.com/
[9] http://lifebeat.org/
[10] http://www.liveoutloud.info/
[11] http://www.gmad.org/
[12] http://www.sageusa.org/
[13] http://igra.com/
[14] http://www.leslielohman.org/
[15] http://www.girlzparty.com/
[16] http://www.theglamazons.com
[17] http://www.letsbebrief.com/
[18] http://www.neenazeve.com/
[19] http://www.advocate.com/arts-entertainment