---
Nelly Power: When Coming Out Isn't a Choice
By Christopher Harrity
Originally published on Advocate.com November 05 2013 6:00 AM ET
From Merriam-Webster:
ef·fem·i·nate
adjective
having or showing qualities that are considered more suited to women than to men: not manly
having feminine qualities untypical of a man: not manly in appearance or manner
marked by an unbecoming delicacy or overrefinement <effeminate art> <an effeminate civilization>
Being gay, lesbian, bisexual, or transgender is becoming more culturally acceptable than ever before. Laws are changing. Our current president and his wife have both made bold moves in including us in the national discussion. There are "ideal" cisgender role models of gay men and women that meet accepted standards. (Think Barney Frank and Portia de Rossi, for example.)
Younger and younger children are telling their parents that they do not identify as their perceived gender, and more and more parents are making allowances for children to make their own gender identities.
But the nelly man is still troublesome and controversial. What about the sissy?
It's the perfect story when the all-American high school athlete announces at the student body meeting that he is gay. But what about the boy who was unable to adopt the accepted gender behaviors — even from a very early age — and has been perceived as gay all his life?
That boy doesn't have the heroic moment of coming out. He has already been cast by his schoolmates, his teachers, and perhaps his family. Some boys try to "butch it up" as soon as they begin being teased and tortured by their peers. Some boys shut down and become like little robots of carefully thought-out butchness. Other boys turn up the volume and wear their otherness as armor.
For some, there is no possibility of behavior modification to fit the templates of "normal." These boys may have no confusion about their gender identity and may be years away from being sexually actualized.
In some cultures it is more acceptable to be a feminine man who dons the clothing of the opposite sex than it is to be a feminine man who enjoys his manhood.
The concept of effeminacy is nuanced. By definition (at least in the male-centric Merriam-Webster's) there is a difference between being feminine and being effeminate. "Marked by an unbecoming delicacy or overrefinement." The subtle message is that being like a woman is not a good thing, especially for a man, because women are not as good as men. That reminds us women's issues are gay issues, and vice versa.
So the little boy who can't turn down the volume on his nelly ways learns to become either invisible or very tough. And it gets even worse for these boys as they and all their peers kick into puberty.
In the long argument about whether civil rights include gay rights, there are those on one side who say it's different for African-Americans because they can't hide their race. They posit that gay men have a choice of hiding their gayness. That simply isn't so. Certainly they can keep their sexual attractions to themselves, although that seems a draconian measure. But many boys cannot adhere to expected gender norms. So they are not only discriminated against by the world at large, but often their families reject them for their gender-nonconforming nature. For example, in 2005 a Florida man named Ronnie Paris Jr. killed his 3-year-old son for being too "soft." Do African-American families kill their children for being black?
Once again, it's important to note the relationship between gay and women's issues. Stories come from China and India of female fetuses being aborted simply because they're female. It's difficult to be a gay man in this society, but it is still more difficult to be a woman ... perhaps deadly.
While an effeminate boy may eventually wear women's clothing and create space for gender play, he doesn't necessarily want to be a woman. And it's possible at this point in our media coverage of gender issues that there may be more support for a young child with a gender identity issue than there is for a sweet little sissy boy.
Now that we are past the happy rainbow moment of National Coming Out Day, let's look at some of the guys — both real and fictional — who could never be "in."


The Queen Mother of Nelliness: Quentin Crisp

"It's been agony but I couldn't have done it any other way."
― Quentin Crisp
Crisp — the author of The Naked Civil Servant — is a controversial figure. Outrageous and audacious, he had both bravery and style to be an effeminate iconoclast. He wore makeup in broad daylight, which put him in physical and legal peril, as he was both attacked and arrested.

Crisp maintains that his openly feminine appearance made him very popular with the American GIs in London during World War II because they knew what he was at first glance. The soldiers were comfortable enough with who they were that there was no apparent conflict with their heterosexual identitly while having homosexual sex with Crisp.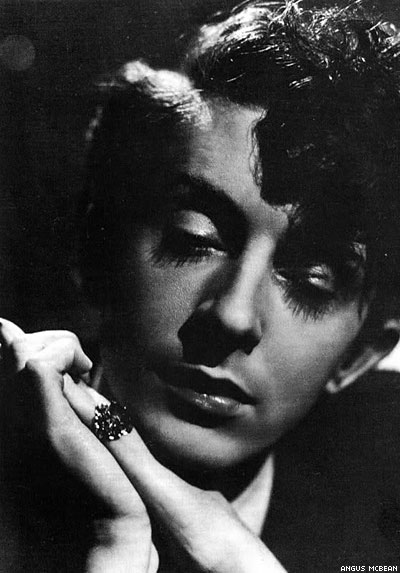 At right: Crisp photographed by Angus McBean, 1940
Before Alfred Kinsey's book Sexual Behavior in the Human Male (1948), which included research revelaing that a large number of straight-identified men had been having homosexual experiences, a straight man having sex with a gay man who displayed sufficient feminine attributes did not worry about his identity as straight. George Chauncey also writes about this at length in Gay New York: Gender, Urban Culture, and the Making of the Gay Male World, 1890-1940. Feminine gay men were considered a third sex, and often a cheaper and more available sexual outlet than women and female prostitutes.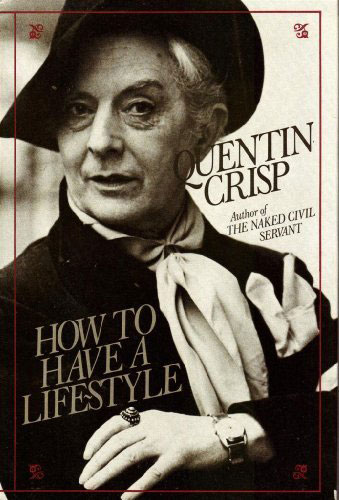 "I was from birth an object of mild ridicule because of my movements — especially the perpetual flutter of my hands — and my voice. Like the voices of a number of homosexuals, this is an insinuating blend of eagerness and caution in which even such words as 'hello' and 'goodbye' seem not so much uttered as divulged. But these natural outward and visible signs of inward and spiritual disgrace were not enough. People could say that I was ignorant of them or was trying without success to hide them. I wanted it to be known that I was not ashamed and therefore had to display symptoms that could not be thought to be accidental."
― Quentin Crisp, The Naked Civil Servant

Quentin Crisp eventually immigrated to the U.S. and continued to write his witty, if very critical books, and was a popular lecturer and performer.
Below: Mr. Crisp being interviewed by Mr. Harty in New York.


The Little Bull: Truman Capote

After a brilliant debut with his semiautobiographical novel, Other Voices, Other Rooms, Truman Capote went on to write the novel on which the film Breakfast at Tiffany's was based. His book In Cold Blood was considered the first nonfiction novel.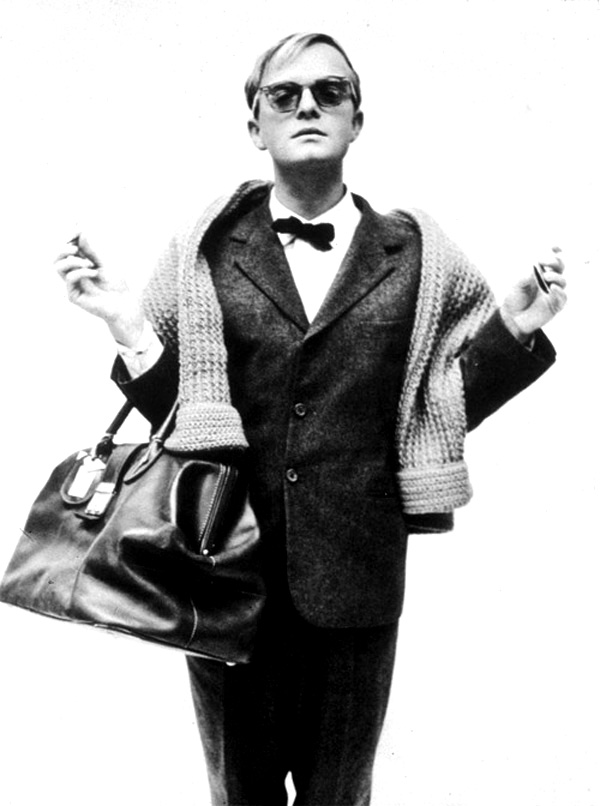 When Truman Capote first began making television appearances in the '60s and '70s, America's jaw dropped. On various interview shows with Dick Cavett and David Frost, Capote and his slide-whistle voice and dangerous wit shocked and captivated the audience. He had a famous ongoing feud with Gore Vidal, also openly homosexual, but Vidal was cut in the "normal" mode Americans could expect. America and the literary media watched and cheered on the "catfight" from the sidelines.

Capote was a brilliant writer who also had substance abuse problems. He made many bad decisions as he grew older, but he was the quintessential tough little queen. Capote proves that nelly doesn't necessarily mean weak and soft. A good example is this story from TCM.com about an incident involving Capote, John Huston, and Humphrey Bogart during the making of Beat the Devil: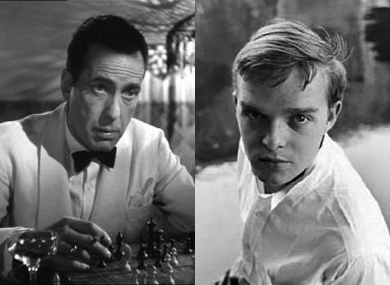 "Capote cut a strange figure among the über-masculine Bogart and Huston, but the five-foot, squeaky-voiced, openly gay writer quickly won their favor. It is said that Bogart challenged the diminutive Capote to an arm wrestling bout and lost. When Bogart challenged him a second time, Capote insisted they wager $50, which the writer won by defeating the actor again. After a third match — and another victory for Capote — the evening degenerated to full body wrestling and Capote again reportedly was triumphant. 'He put Bogie on his ass,' Huston later said. 'He was a little bull.'"
David Frost interviews Truman Capote about love and sex
Included in this video is an extract from the November 20, 1969, edition of The David Frost Show in which Frost asks Truman Capote about the nature of love, friendship, and sex.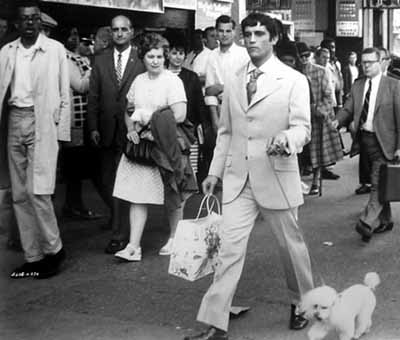 Emory: The Nelliest Boy in the Band

Mart Crowley's 1968 play The Boys in the Band introduced Broadway to the inner sanctum of a set of gay male friends in the late '60s. As they celebrate the birthday of their friend Harold, the escalating amounts of tension, bitter humor, and alcohol lead to a brutal but revealing evening. The film of the play was released in 1970, and one of the characters set free from the Broadway stage and now in selected theaters across the nation was Emory, the queenliest of the group. Cliff Gorman's portrayal of Emory is heartbreaking, irritating, and very funny.

Emory is tremendously quotable ("Oh, Mary, it takes a fairy to make something pretty."and "Who do you have to fuck to get a drink around here?"), and his lines became tropes for the contemporary gay set. Emory is the classic example of nelliness as armor. His constant joking and self-deprecating humor are revealed for what they are as the film progresses. It's fitting that Emory is the character who so infuriates the one straight male in the group that he gets punched in the face. Violence is usually saved for the biggest sissy.

Emory appears in the opening title sequence (see below) as he closes his antique shop and scoops up his white poodle to stroll down Fifth Avenue collecting stares from onlookers.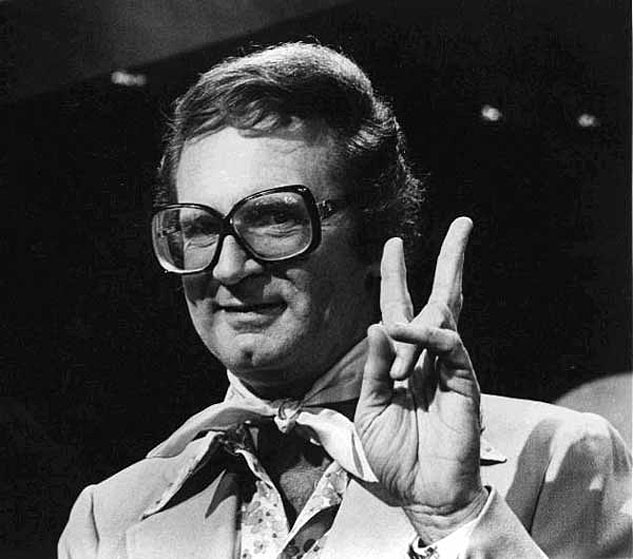 Wit Master: Charles Nelson Reilly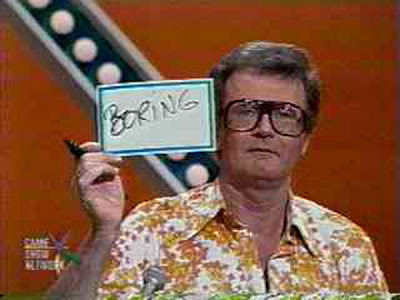 You may be too young to remember Reilly as the consistently funny panelist on a variety of game shows, most notably The Match Game. Although no one said the G word, it was understood who Reilly was, and he seemed to have a ball doing these shows. He was always funny, confident, and relaxed as opposed to his counterpart on other game shows, Paul Lynde. Both men were unwitting participants in the gay minstrel show, often being the brunt of the joke because of their perceived gayness or effeminacy. (See the video below.)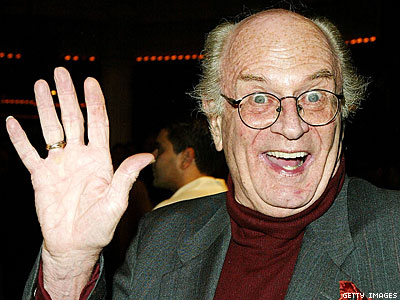 Reilly had a long career in the theater that was often overshadowed by his game show appearances. In 1961, Reilly was in the original cast of the big Broadway hit and Pulitzer Prize-winning musical How to Succeed in Business Without Really Trying. For his performance in the role of Bud Frump, Reilly earned a 1962 Tony Award. In 1964, Reilly was featured in the original cast of yet another giant Broadway success, Hello, Dolly! For originating the role of Cornelius Hackl, Reilly received a second nomination for a Tony Award for best performance by an actor in a featured role in a musical.

In later years he worked as both a director and an acting teacher. He performed in a one-man show Save It for the Stage: The Life of Reilly.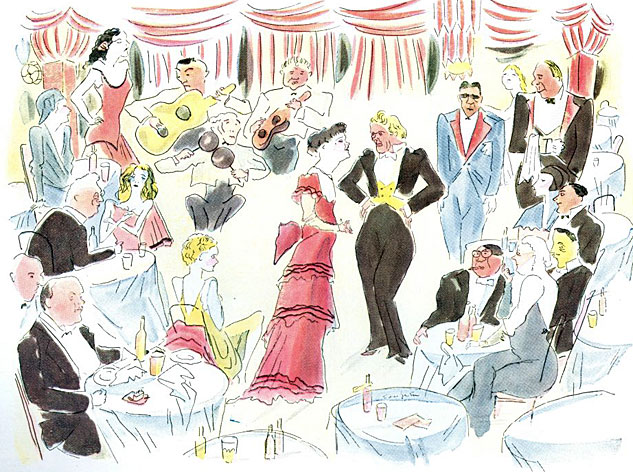 Above: Drag performer Helen Morgan Jr. and Jean (Gene( Malin at the Club Abbey in an ilustration that originally appeared in Vanity Fair
Big Gay Swish: Gene Malin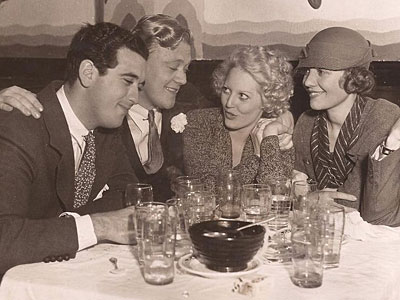 Gene "Jean" Malin (1908-1933) was an American actor, emcee, and drag performer during the Jazz Age. He was the first openly gay performer in Prohibition-era speakeasy culture.

Malin (second from left) at the Club New Yorker in 1932, with Thelma Todd, Pat Dicicco, Lois Wilson.
Brooklyn-born Malin had a precocious start, and by the time he was a teen, he was already winning prizes for his costumes he made for the elaborate drag balls of the 1920s.

After landing several jobs in the chorus in Broadway shows, Malin eventually began working nightclubs, not as a drag act, but taking advantage of the "pansy craze"* at the time in New York and performing as a very swishy and effeminate man.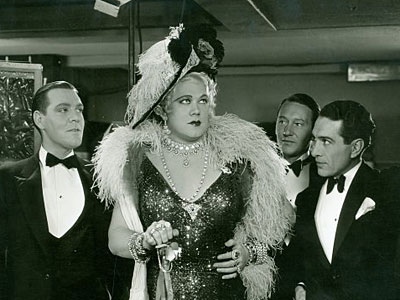 At left: Malin in a rare drag performance in the film Arizona to Broadway.
In the '30s Malin emceed at several clubs, and in 1930 he was reportedly the highest-paid nightclub entertainer of the year. He was a big man, and not afraid to throw his weight around. He decked a heckler at one of his performances, prompting Ed Sullivan to write, "Jean Malin belted a heckler last night at one of the local clubs. All that twitters isn't pansy."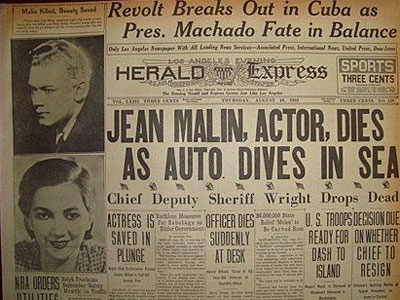 Malin's charm came from his elegant manner and ease as he walked through the audience. With all his lisping and swishing, he was not necessarily the brunt of the joke; his audience became co-conspirators.

He made a few films in Hollywood, including Dancing Lady with Joan Crawford, and recorded a few songs (see video below of "I'd Rather Be Spanish Than Mannish").

Unfortunately, Malin died young in a freak accident. After a performance at the Ship Café in Venice, Calif., one night, tt seems that Malin confused the gears in his car, and the vehicle lurched in reverse and went off a pier into the water. Pinned under the steering wheel, Malin was killed instantly; the other two passengers (one of whom was actress Patsy Kelly) were seriously injured but survived.
*The pansy craze is currently being celebrated on Broadway in the hit play The Nance starring Nathan Lane.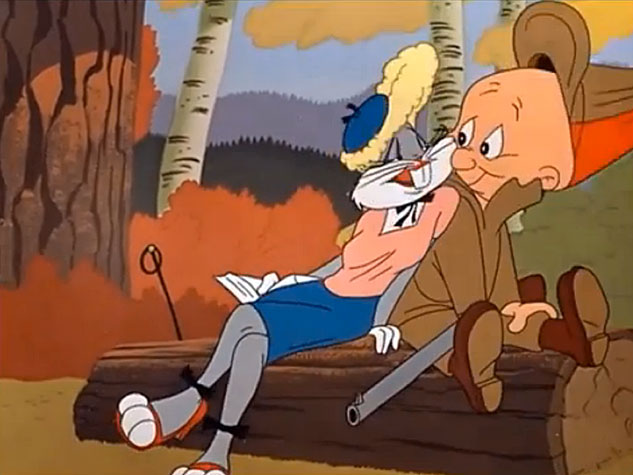 Bugs Bunny: That Cross-Dwessing Wabbit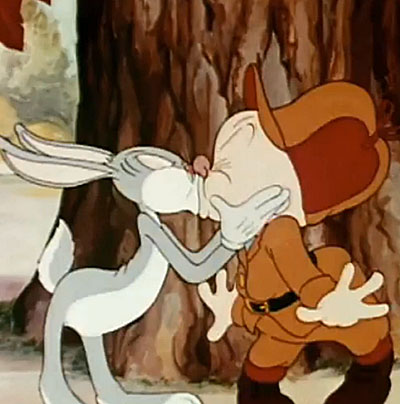 Right there, in plain sight, and entertaining millions of children, adults, and especially GIs was one of the the most famous cartoon characters ever — and certainly the campiest one.

Looking somewhat like Milton Berle in a rabbit suit, Bugs's character is like a mythological trickster archetype. Narcissistic and fearless, and bent on bringing disorder to the universe, Bugs always breaks the rules with casual disregard.

Bugs is a clown and an effeminate one at that. He often dons women's clothes to seduce his nemesis (Elmer Fudd) and then humiliate him. In the middle of his ruse, a prolonged kiss is planted on Elmer's face, leaving Elmer in a state of dreamy delirium. Bugs then saunters off wagging his fluffy white tail as it peeks out from under a flouncy skirt.



Debate over Bugs's orientation is moot. He's a cartoon.
Closet Cases: Acting Gay Without Paying the Dues
The men listed previously were each notable in that they bravely faced public scorn for not only acting nelly or effeminat, but being open about their homosexuality. Some were a little later in being able to be openly comfortable with it than others. Charles Nelson Reilly never spoke about it till 2002, but he also never denied it. Reilly figured everyone knew.

Then there are the men listed below who swished publicly, being even aggressively flamboyant and nelly if it kept their purses full of cash, but have denied, demurred, and avoided talking about it.


Julian Eltinge: We Think the Lady Doth Protest Too Much

Before RuPaul, before Lady Bunny, and even before Tony Curtis and Jack Lemon donned dresses in Some Like It Hot, Julian Eltinge was one of the top performers and best known "actresses" in the nation, earning huge salaries before the Depression and the eclipse of vaudeville.

Was Eltinge gay? Transgender? A transvestite? Eltinge worked hard all his life to craft a picture of impeccable masculinity. He first garnered critical attention performing in feminine garb for the Boston Cadets Review at the age of 10. By 1904 he was performing on Broadway.

There were other drag performers at the time — Bert Savoy and George Fortesque, for example. But they performed caricatures of women — they were drag queens. What set Eltinge apart was his ability to perform female roles in a natural way — much to the astonishment and delight of his audiences.

Hollywood beckoned Eltinge, and in 1917 he appeared in his first feature film, The Countess Charming. This would lead to other films, including 1918's The Isle of Love starring Rudolph Valentino, with whom he was rumored to have had an affair.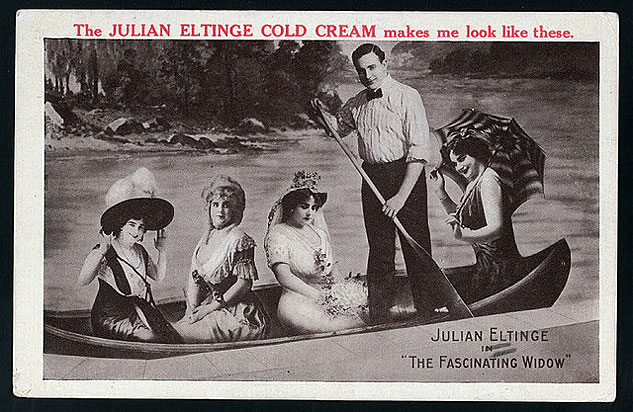 By the 1930s Eltinge's star was in decline. He was weary from his constant battles to uphold his heterosexual reputation, especially with his wife, who had found evidence of his affairs with men. Performing in Los Angeles was difficult for him as there was a national crackdown on cross-dressing in public. At one appearance in a Los Angeles club, Eltinge wore men's clothing while standing next to displays of his gowns and taking on his characters.

Eltinge existed in a time before language could aptly support his identity. He was perhaps a closeted gay man with a strong trans identity. But he became an extremely popular actress in the United States and Europe by performing naturally, with feminine grace, in dramatic roles as well as musical comedies. He normalized the concept of a cross-dressing performer for the American public.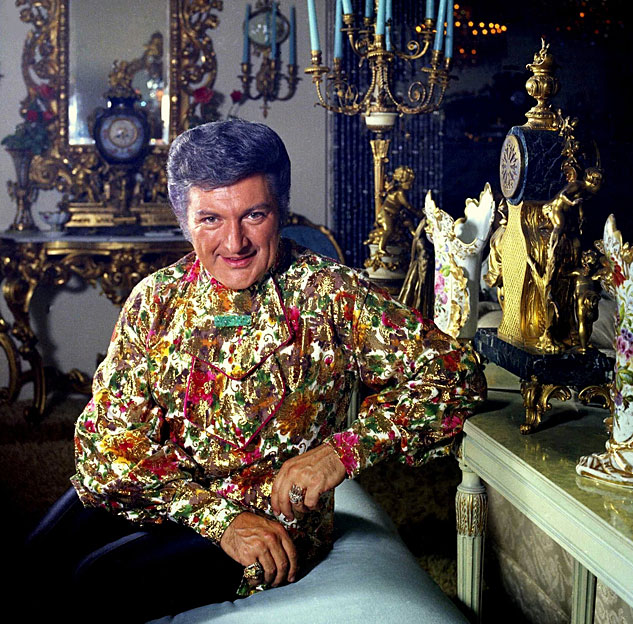 Liberace: Camping All the Way to the Bank

The recent revealing film based on Scott Thorson's book, Behind the Candelabra, has finally put to rest any hope the little old lady from Pasadena may still be clinging to that Liberace was "a matinee idol."

Liberace used his extreme flamboyance as part of his trademark, and while he flaunted his furs, jewels, and bedazzled lifestyle to the public. Could Liberace have come out in his day? It would have ended a very lucrative career, and he not only denied that he was gay but sued multiple times (and won) to prove he wasn't.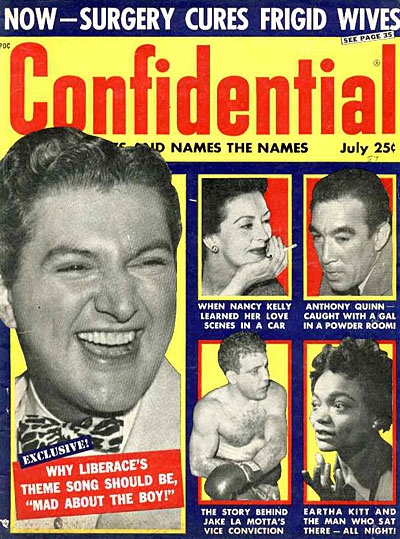 In 195, an article in the Daily Mirror described Liberace as "the summit of sex — the pinnacle of masculine, feminine, and neuter. Everything that he, she, and it can ever want … a deadly, winking, sniggering, snuggling, chromium-plated, scent-impregnated, luminous, quivering, giggling, fruit-flavoured, mincing, ice-covered heap of mother love," a description which strongly implied he was homosexual without saying so explicitly.

Liberace sued the newspaper for libel, testifying in a London court that he was not a homosexual and had never taken part in homosexual acts. He won the suit, and the £8,000 damages he received from the Daily Mirror led Liberace to repeat the catchphrase to reporters: "I cried all the way to the bank!"

Liberace fought and settled a similar case in the United States against Confidential. Rumors and gossip magazines frequently implied that he was gay. A typical issue of Confidential in 1957 shouted, "Why Liberace's Theme Song Should Be 'Mad About the Boy!'"

In 1982, Scott Thorson, Liberace's former chauffeur and live-in lover, sued the pianist for palimony after he was let go by Liberace. Liberace continued publicly to deny that he was homosexual and insisted that Thorson was never his lover. The case was settled out of court in 1986.

Liberace died of an AIDS-related illness in 1987.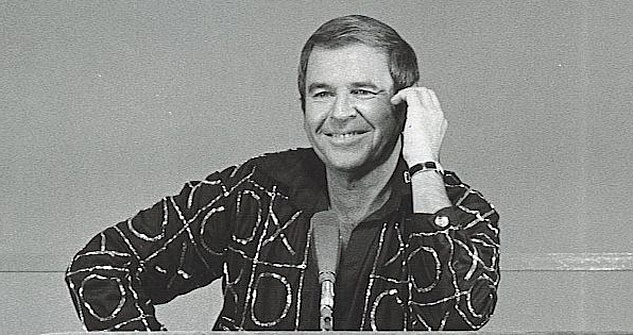 Paul Lynde: Mean Queen

Lynde was best known for acerbic sexual double entendres on the game show Hollywood Squares. His career started on Broadway in shows like New Faces of 1952 and Bye Bye Birdie. He took the role in Birdie to the big screen with Ann-Margret. And he played Uncle Arthur on the long-running series Bewitched with Elizabeth Montgomery and the Dicks, York and Sargent.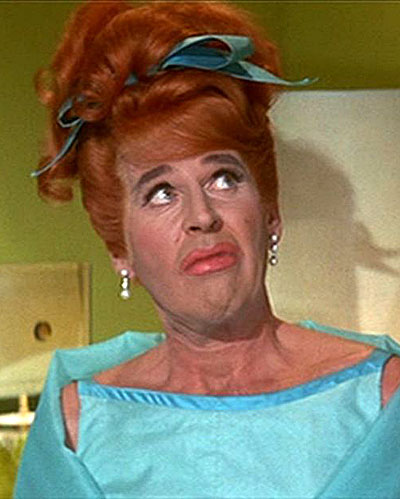 Throughout his career his orientation was thinly veiled, and his stock-in-trade was the nelly, campy Lynde that we know from all his characters. And while Lynde made money and a legacy from his swishy ways and gay humor, he kept his sexual identity a secret.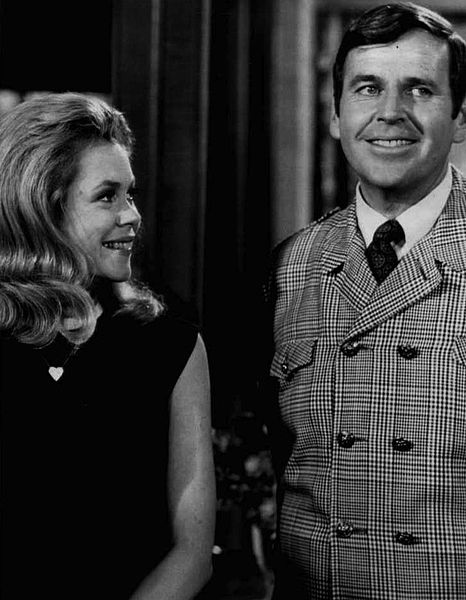 Lynde also had substance abuse problems and was most certainly an alcoholic, reputedly a mean-mouthed one who would verbally abuse his friends when drunk. His drinking resulted in an arrest record and even a narrow escape from scandal when his young drinking partner and companion fell out a San Francisco hotel room window eight stories up after a drinking binge with Lynde. The event was witnessed by two policemen, but kept out of the papers.

The stories surrounding Lynde's death are varied. Some report that he was found dead in a swimming pool. Others report that the listed cause, massive heart attack, is not confirmed and hint at darker reasons. Wikipedia, a source that is sometimes creative rather than factual, tells of Paul Barresi, a porn star and personal trainer, finding Lynde dead in his home.

The closest the press got to revealing his sexuality was when People magazine featured an article on Lynde and his "suite mate/chauffeur-bodyguard" Stan Finesmith in 1976.
Below, Paul Lynde in a Halloween special.
---
Links:
[1] http://www.advocate.com/
[2] http://www.tcm.com/this-month/article/81405|0/Beat-the-Devil.html
[3] http://www.lct.org/showMain.htm?id=219
[4] http://www.advocate.com/arts-entertainment