---
Celebrate Bent-Con With 7 Great LGBTQ Graphic Novels
By Jacob Anderson-Minshall
Originally published on Advocate.com November 09 2013 8:04 AM ET
Bent Con — the queer pop culture convention that celebrates LGBT comics, graphic novels, cartooning, animation, gaming, and sci-fi/fantasy/horror books and films — hits Los Angeles this weekend, November 8-10. If you can't make it there (or even if you can), you'll want to pick up one of these compelling LGBTQ graphic novels.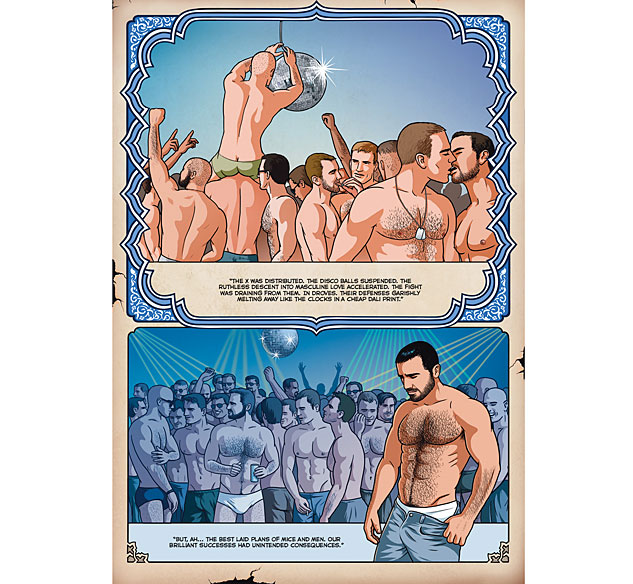 Al-Qaeda's Super Secret Weapon, David J. Zelman (Northwest Press)
This hilarious adult farce begins with John McCain's interview (in response to the repeal of Don't Ask Don't Tell) in which he claimed that the presence of out gay soldiers would weaken military preparedness and disrupt unit cohesion. In the graphic novel, once Al-Qaeda leadership uncovers the potential of gay men to disrupt the world's mightiest military they immediately launch a full-scale gay offensive. The story follows one promising recruit, Mahmoud as he goes undercover, infiltrating the gay world and learning gay ways until he is thoroughly assimilated. When he and the other sleeper agents are activated, they join the U.S. military and disrupt hetero troops with their offensive and intriguing gayness. But has the plan worked too well? And can Mahmoud reconcile his feelings for his undercover target? Read it and laugh away.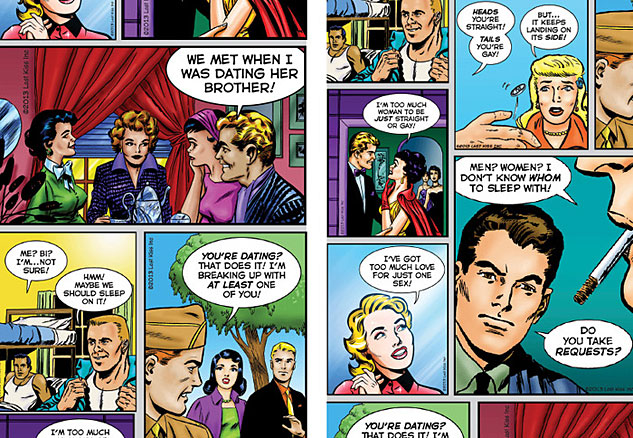 Anything That Loves, Edited by Charles Zan Christensen (Northwest Press)
A 200-page anthology of bisexuality in comics, Anything That Loves was funded in part by a Kickstarter campaign and features work from well-known cartoonists like Adam Pruett, Erika Moen, Nick Leonard, and Tania Walker. The vignettes are quite varied and provide a wide range of characters in both sexual and nonsexual experiences (including dealing with biphobia both in and out of the LGBT community). Like any anthology some work is better than others, but as a whole it does a great job of demonstrating the complexity and diversity of bisexual experiences — and their reflection in comics.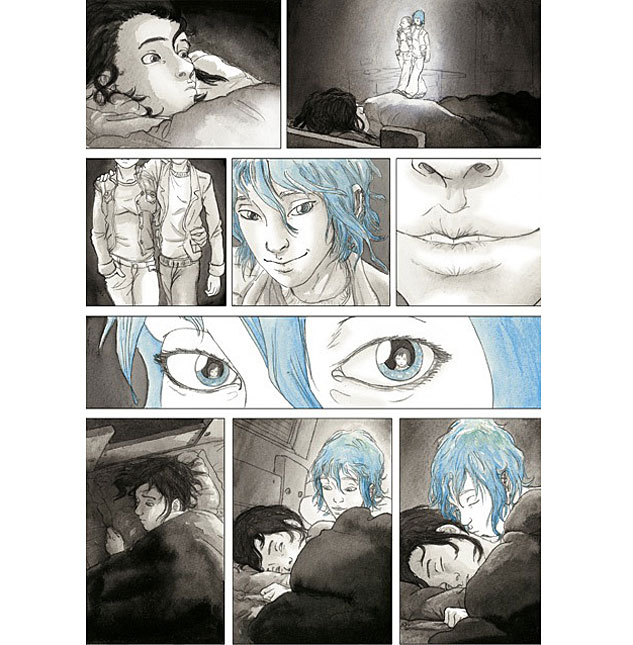 Blue Is the Warmest Color, Julie March (Arsenal Pulp Press)
The first English translation of the French graphic novel that inspired the film that has seduced audiences everywhere and made for tabloid headlines all fall, Blue Is the Warmest Color is an ultimately tragic love story. Set against the backdrop of France's geopolitical issues, the book focuses on the beginning of a lesbian relationship before briefly jumping to its end. Along the way, March also demonstrates the long-term psychological damage of familial homophobia and ostracization. The drawings are engaging and charming and show the dramatic impact the judicial use of one color (in this case, blue) can have on otherwise black and white images.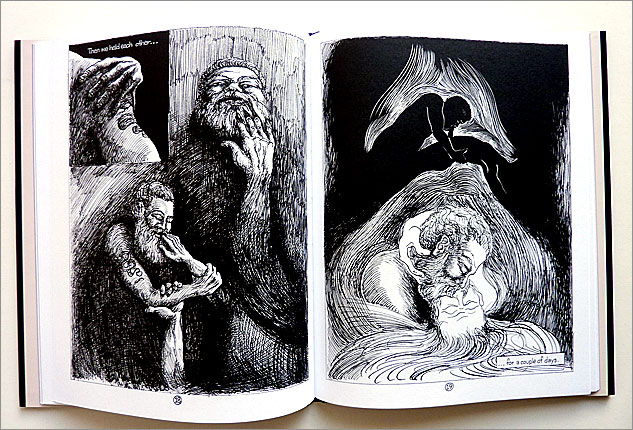 Bread and Wine, Samuel R. Delany (Fantagraphics)
An updated re-release of award-winning gay author Samuel R. Delany's autobiographical graphic novel, Bread and Wine is a cross-cultural, cross-racial, cross-class love story about his unlikely relationship with a homeless man. The new version includes Delany and his long-term partner Dennis reminiscing about their meeting and how artist Mia Wolff captured their story in her drawings. Part of the fun is the men's frank and explicit descriptions of their physical connections.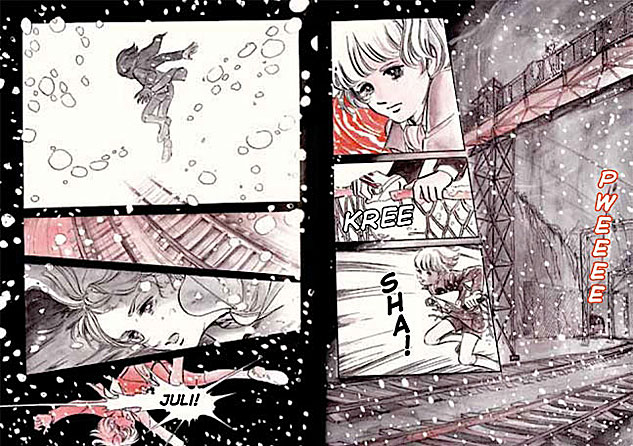 The Heart of Thomas, Moto Hagio (Fantagraphics)
The stylistic graphic novels known as "Boys Love" magna have become enormously popular, known for their boys' school settings, stirring same-sex attractions, social formality, and repressed homoeroticism. Those tropes — and familiar imagery common in manga, anime, and Japanese comics all owe their existence — much as the sci-fi film genre owes its to Metropolis — to Moto Hagio's The Heart of Thomas. Now issued for the first time in America, Heart of Thomas may have sprung from the mid-1970s, but it remains remarkably engrossing, moving, and relevant. The love story is also a mystery slowly revealing why a young boy fell to his death.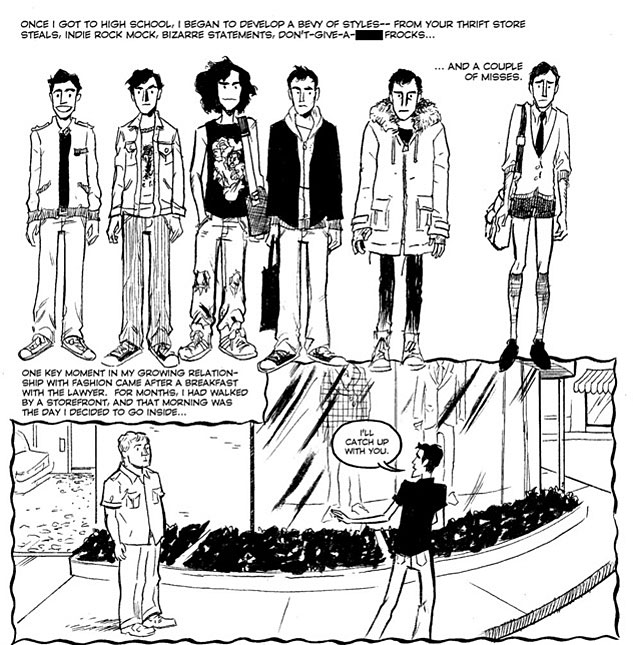 Not My Bag, Sina Grace (Imagine Comics)
An autobiographical tale of a young gay artist's decent into the "hell" of department store sales, Not My Bag also examines gay archetypes, the ways people can be haunted by past relationships, the hidden shame of a Persian heritage, the perils of selling one's soul for car insurance, and the seductive, addictive, and almost compulsive nature of fashion consumerism.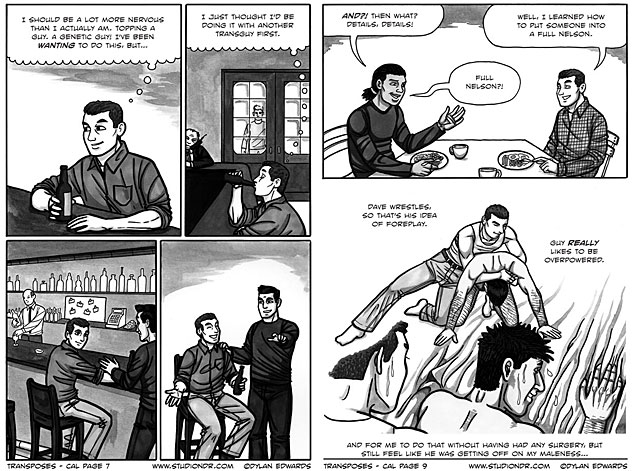 Transposes, Dylan Edwards (Fantagraphics)
Author Dylan Edwards uses Alison Bechdel-like drawings to illustrate stories pulled from the real lives of six queer transgender men in this worthy new read. Reflecting the wide range of life paths, identities, and sexual experiences that non-hetero trans men can have, Transposes may be considered "educational" but readers will be too engaged in the compelling storylines to notice.
Remember, although these books may feature comic-like artwork, they are decidedly adult in content and visuals.

---
Links:
[1] http://www.advocate.com/
[2] http://www.advocate.com/arts-entertainment