---
Inventing the California Boy
By Christopher Harrity
Originally published on Advocate.com June 29 2013 4:00 AM ET
Bob Mizer, Bruce Bellas, Mel Roberts, and Harry Bush all contribued to the mythology of a youtful, free lifestyle in Southern California with their idealized photos and illustrations depicting golden, muscular young men. Their models ranged from rough and real (Bob Mizer) to Olympian perfection (Bruce Bellas) to freewheeling sexual revolutionaries (Mel Roberts) to innocent and outrageous (Harry Bush.)
They all contributed to a culture of youthful body awareness and sun-filled sexual possibility. Not only were the men they portrayed imitated by other young men in the know, but their estabished studios drew hundreds of young men from across the nation to come to the Golden State and be reborn as California boys.
On the following pages, a selection of images and biography of each artist.
Bob Mizer: The King of California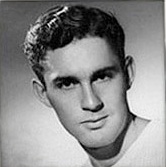 Bob Mizer (pictured, left), more than any other photographer or artist, pushed the California dream by photographing literally thousands of young men in his Los Angeles studios, often in the outdoor areas in the bright Southern California sunlight. Bob was brazen in his approach, walking up to handsome, muscular men on the beach and handing them a business card. He introduced himself to fresh young faces as they stepped off the buses and trains, recently arrived from land-locked states and farm chores.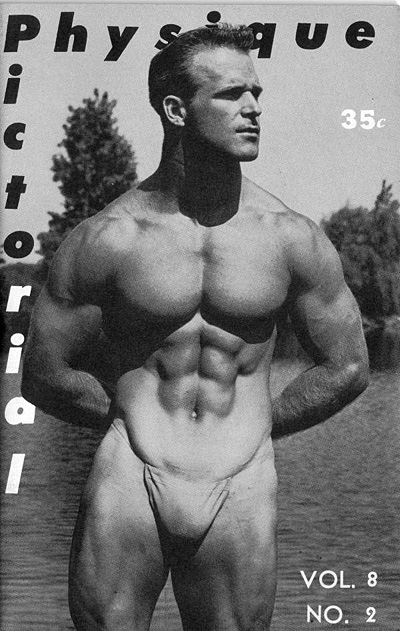 Robert Henry Mizer (March 27, 1922 – May 12, 1992), was catapulted into infamy in 1947 when he was convicted of the unlawful distribution of obscene material through the U.S. mail. The material in question was a series of black-and-white photographs, taken by Mizer, of young bodybuilders wearing what were known as posing straps — a precursor to the G-string.

He established the influential studio the Athletic Model Guild in 1945 and published the first issue of Physique Pictorial. With assistance from his mother, Delia, and his brother, Joe, he would go on to build a collection that includes nearly one million different images and thousands of films and videotapes.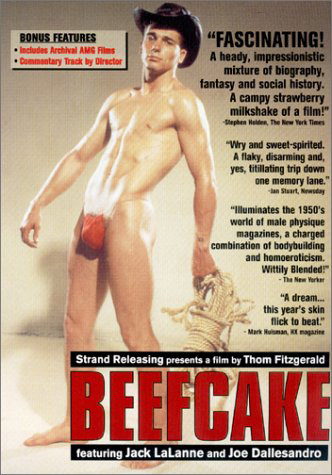 Mizer introduced many soon-to-be famous artists like Tom of Finland and Harry Bush in the pages of his small magazine. He influenced artists Robert Mapplethorpe, David Hockney, and Gore Vidal.

In 1999, Beefcake, a docudrama directed by Thom Fitzgerald, was prodduced, inspired by a picture book by F. Valentine Hooven III (published by Taschen).
For more information, visit BobMizerFoundation.com. Also check out this great Taschen book by Dian Hanson, Bob's World: The Life and Boys of A.M.G.'s Bob Mizer.
See more of Bob Mizer's photos on the following pages >>>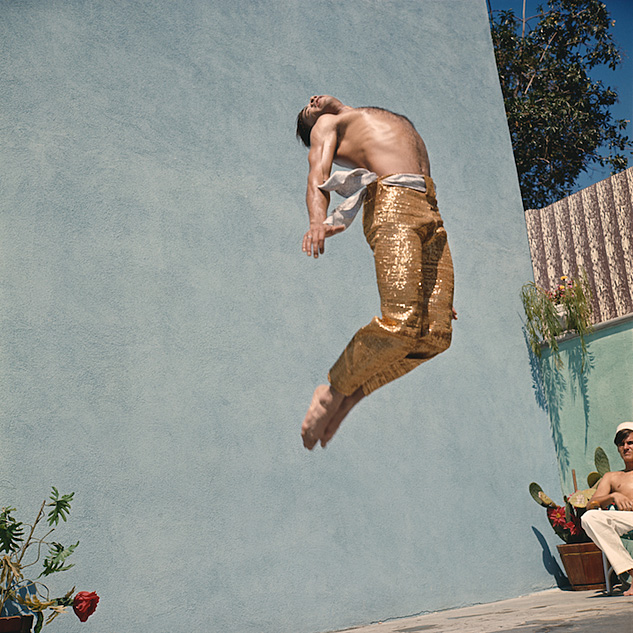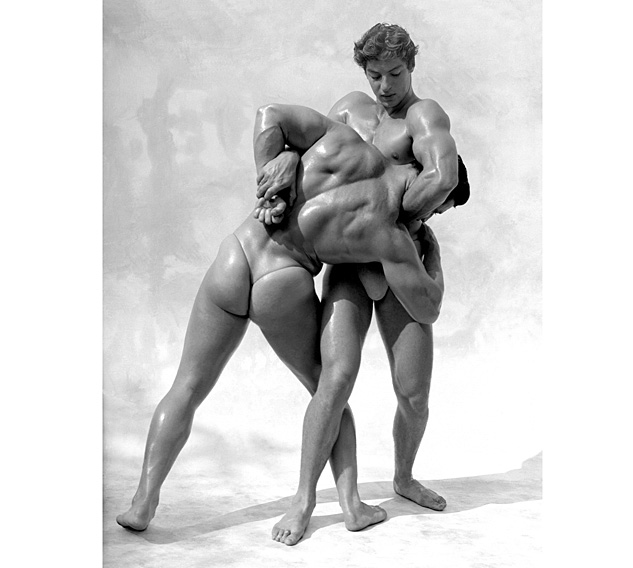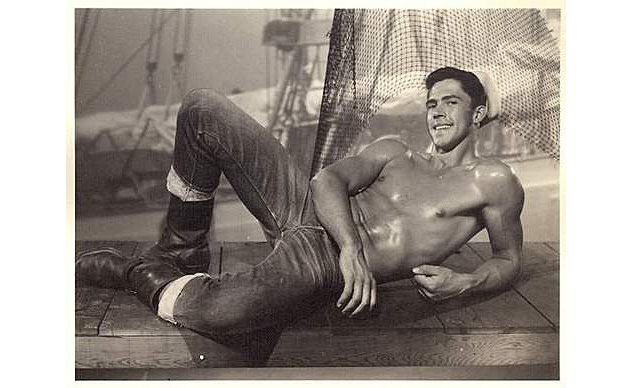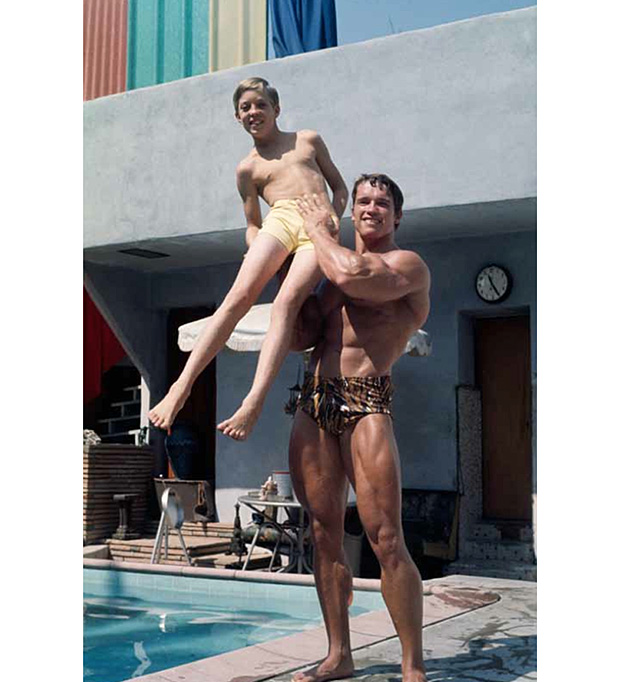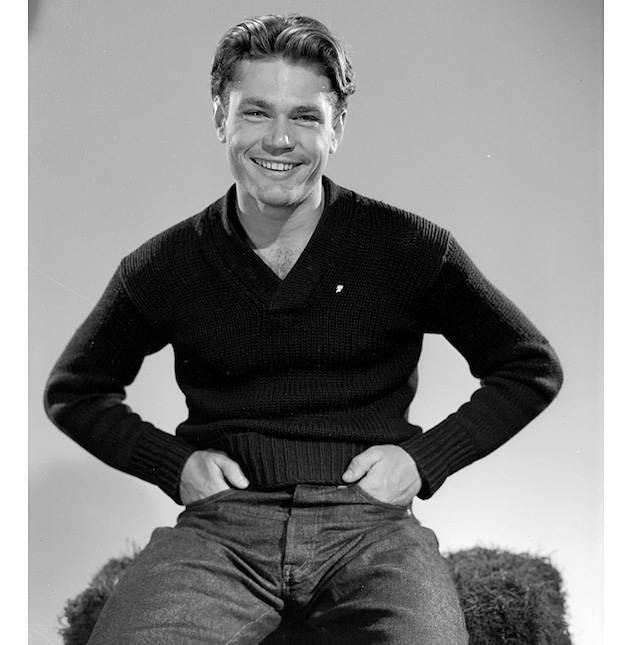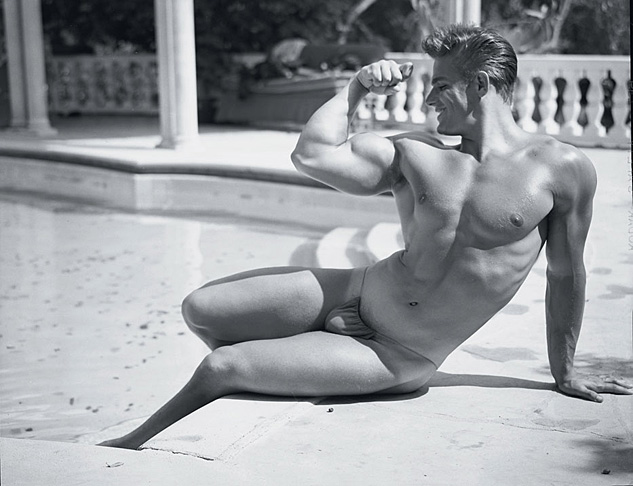 Bruce of Los Angeles: Classical California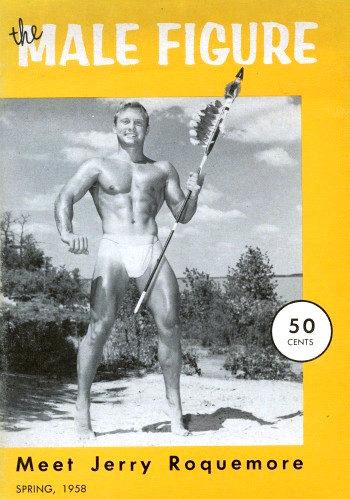 Bruce Bellas (1909 – 1974) was an influential physique photographer well known under the pseudonym Bruce of Los Angeles.

Bruce of Los Angeles's iconic images best captured healthy, athletic young men in natural settings. Although B.O.L.A. was an accomplished studio photographer, his muscular, naked men posing in the various California terrains of desert, mountains, and lakeside harkened back to the naturist movement in northern Europe of the early part of the 20th century.

Bellas was born in Alliance, Neb., and was a chemistry teacher there until 1947, when he began photographing bodybuilders in Los Angeles. In 1956, Bellas launched his own magazine, The Male Figure.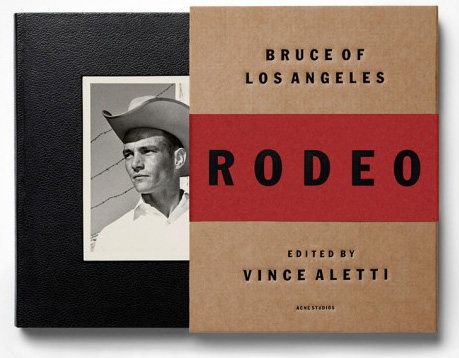 An extensive archive of Bellas's nude male physique photographs exists today, largely intact. His impact on physique photography is widely felt and recognized, and the works of Robert Mapplethorpe, Herb Ritts, and Bruce Weber are considered to be influenced by Bellas's pioneering style. In 1990 the Wessel O'Connor Gallery in New York and the Jan Kesner Gallery in Los Angeles both exhibited a wide array of Bellas's work, furthering contemporary recognition of his impact.

Bellas died while on vacation in Canada in 1974.

For more western male art photography, check out this recent book from Acne: Bruce of Los Angeles Rodeo.
Click through for a Bruce of Los Angeles portfolio >>>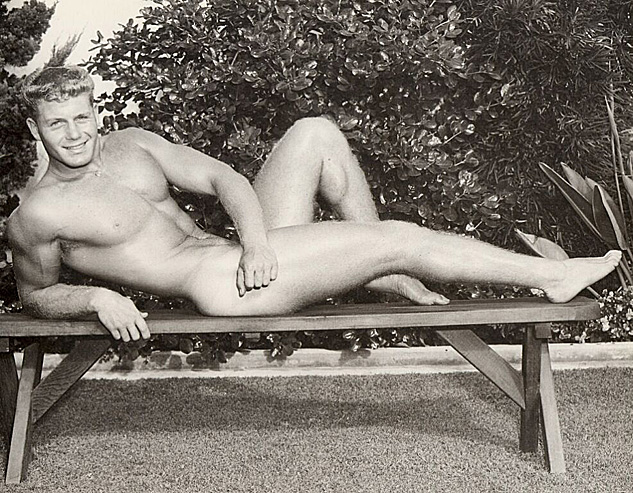 Kip Behar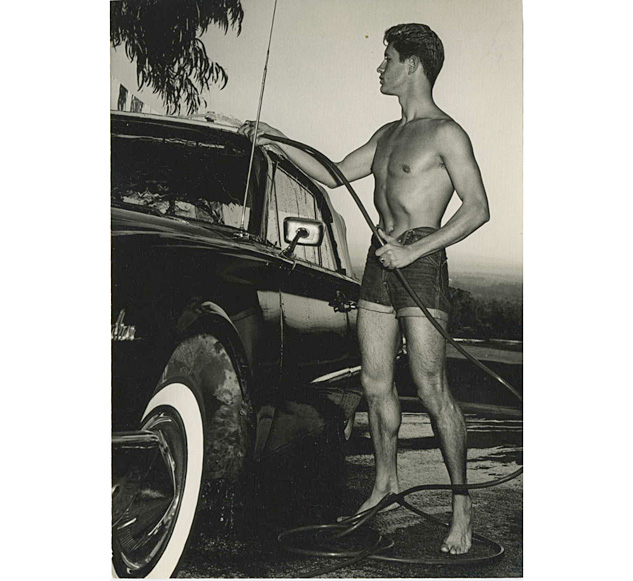 Mark Nixon, 1960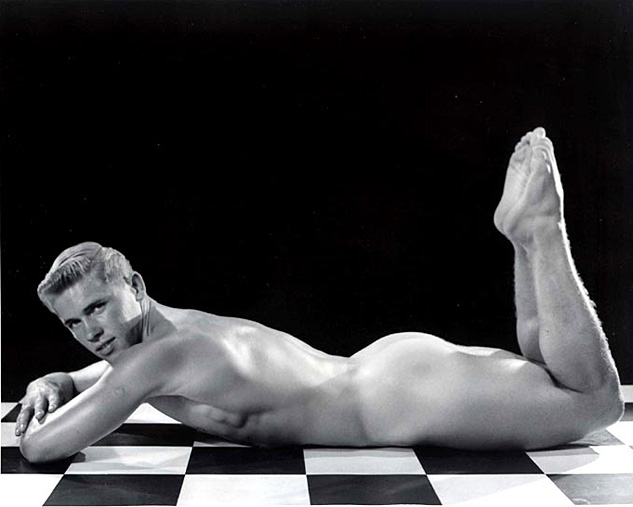 Don Storsoen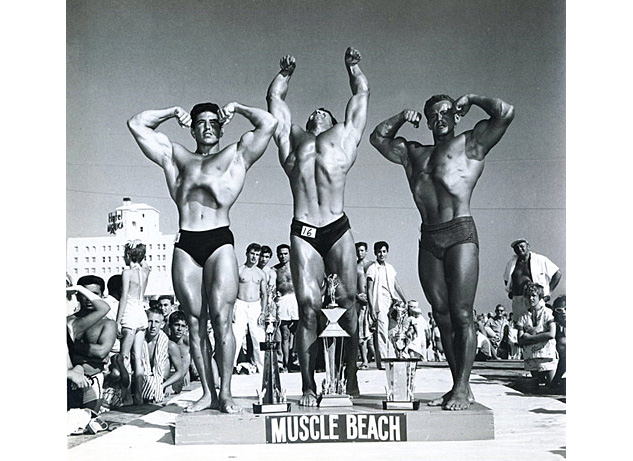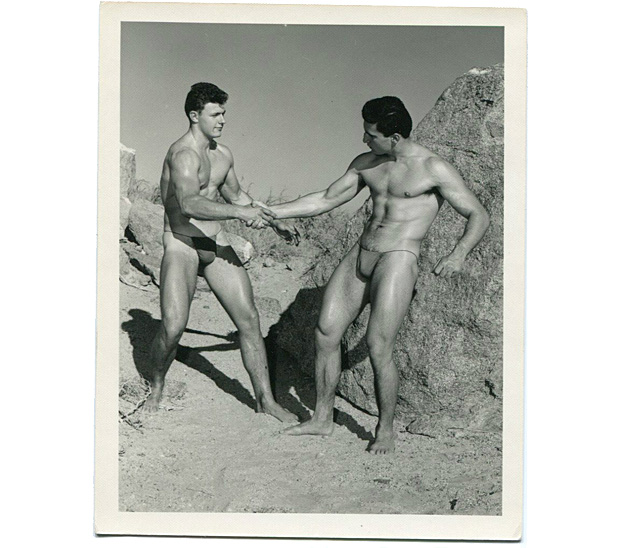 John Weidemann
Mel Roberts: Wizard of the Sexual Revolution


Not as prolific as Bob Mizer (but who was?), Mel Roberts is the most essential of this collection. His vision of young Californian men is more casual and natural, and his work has a more of a narrative quality.

You can see his influential style in the work of Larry Clark and Terry Richardson. Roberts made regular guys look like models and models look like accessible, regular guys.

Born in Toledo, Ohio, in 1923, he started shooting 16mm movies of his friends when he was still a teenager. Following an honorable discharge from the U.S. Air Force in 1945, Roberts moved to California to study film. He became involved in the newly formed Mattachine Society, one of the earliest political organizations of the gay movement, and lived as an openly gay man.

Roberts embarked on his professional career as a photographer with his first model shoot in Southern California's Pacific Palisades. In 1962 Roberts published his first images in Young Physique magazine, and his popularity grew quickly. Roberts self-published his first book, Mel Roberts Boys, in 1967.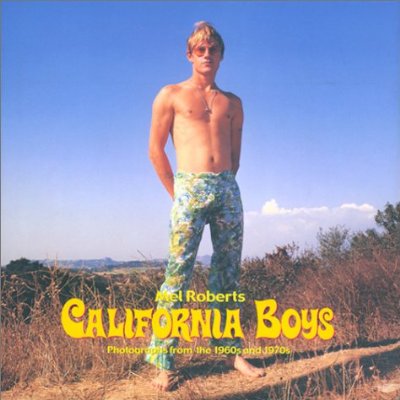 Although the models were paid, they posed less for the money than for the fun of it. Roberts recalled in a recent interview, "I tried to make it as enjoyable as I could. We'd go off to Yosemite or Idyllwild or La Jolla on two- or three-day trips."

Mel passed away in August of 2007 at 84.

An excellent book: California Boys: Photographs from the 1960s and 1970s, by Mel Roberts, David Sprigle (Editor), Mark Harvey [former Advocate art director] (Editor), Stephen Patrick Foery (Editor)
See some of Mel's boys on the following pages >>>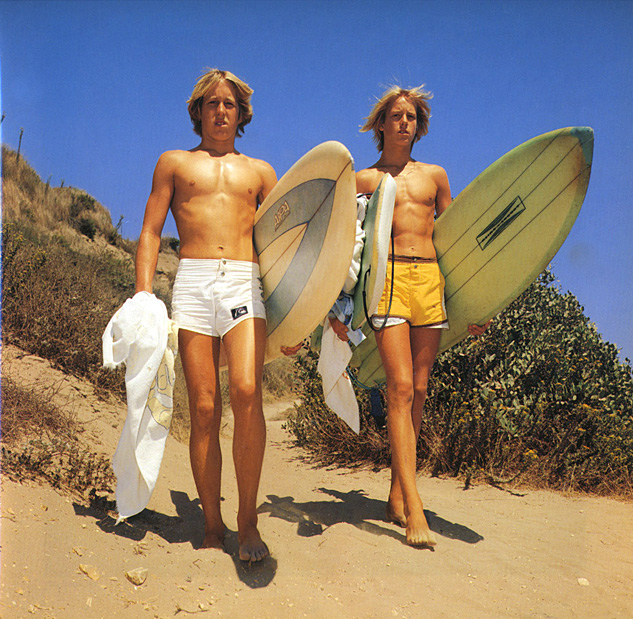 Cliff and Robert, 1979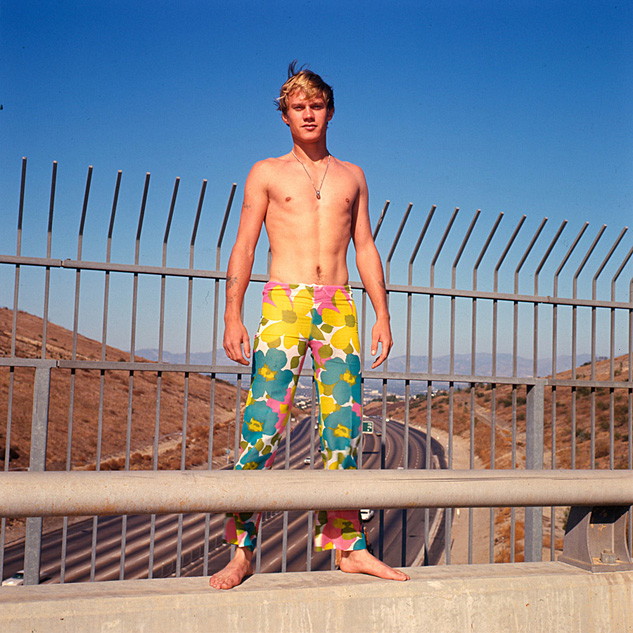 Jimmy Stone, 1972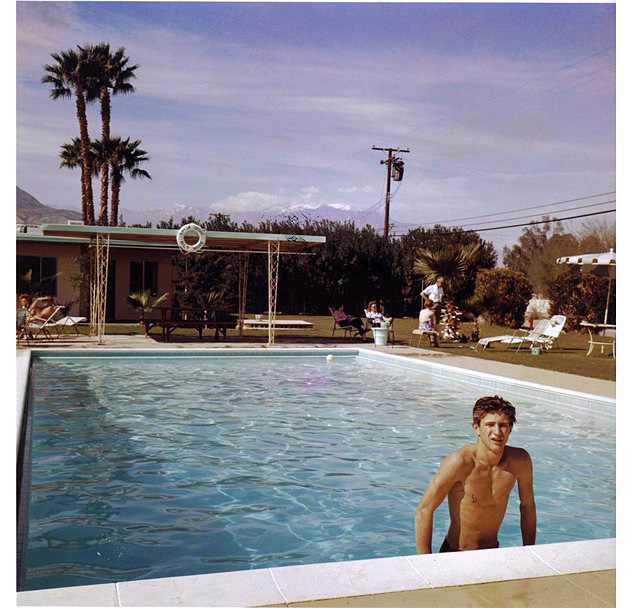 Rich, Indio, 1963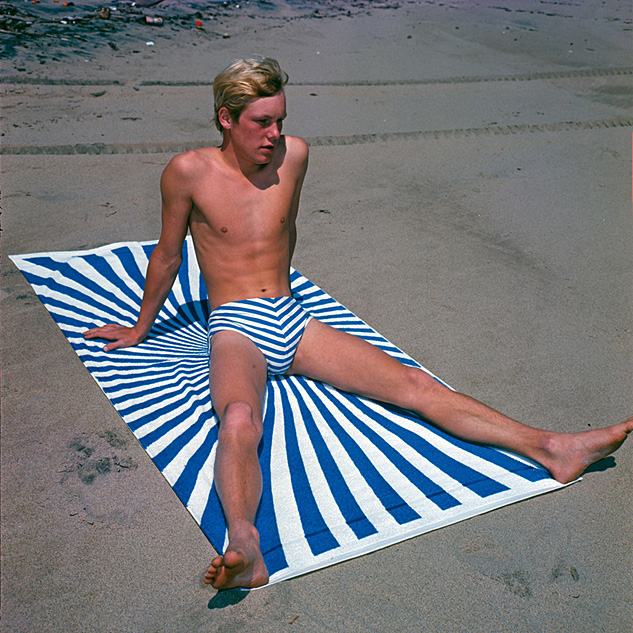 Sean Patrick, 1968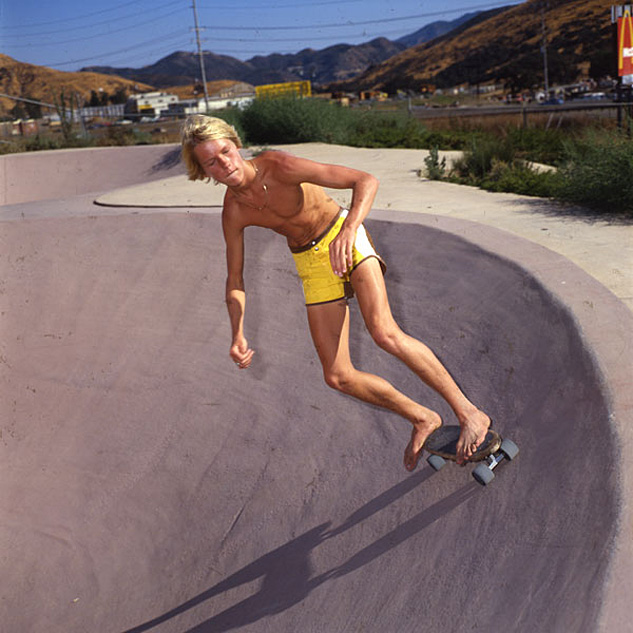 Skateboarder, 1979

Hitchhikers
Harry Bush and the Male Pinup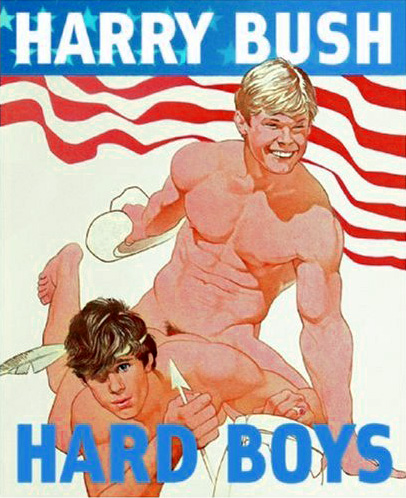 Harry Bush's drawings for magazines such as Physique Pictorial, Mr. Sun, Touch, Drummer, and Stroke combined masterful technique, exceptionally well-endowed subjects, and a wicked sense of humor that made his work extremely popular. Despite long periods of self-imposed retirement and a fear of being outed that led him to destroy much of his own work, the reclusive artist's drawings were as recognized and recognizable as those of Tom of Finland throughout the 1960s and 1970s.

Harry specialized in a certain type of pug-nosed young muscle boy. Bush's boys have a seeming lack of awareness of their own attractiveness — or that their clothing is disintegrating off of their bodies. They stick out a thumb and cock a hip as they hitchhike up the Pacific Coast Highway with surfboards under their arms. Playful, flirty, and full of dry wit, these guys always have tan lines and outrageous proportions. Bush was influenced by J.C. Leyendecker and the straight pinup artist Alberto Vargas.

Life imitates art, and Harry's young men became physical role models for many. Harry told tales of porn stars in the '80s beseeching him with sexual favors for a portrait. He told us that he always refused.

See the best collection of Harry's work in Harry Bush Hard Boys.
See a selection of Harry's drawings on the following pages >>>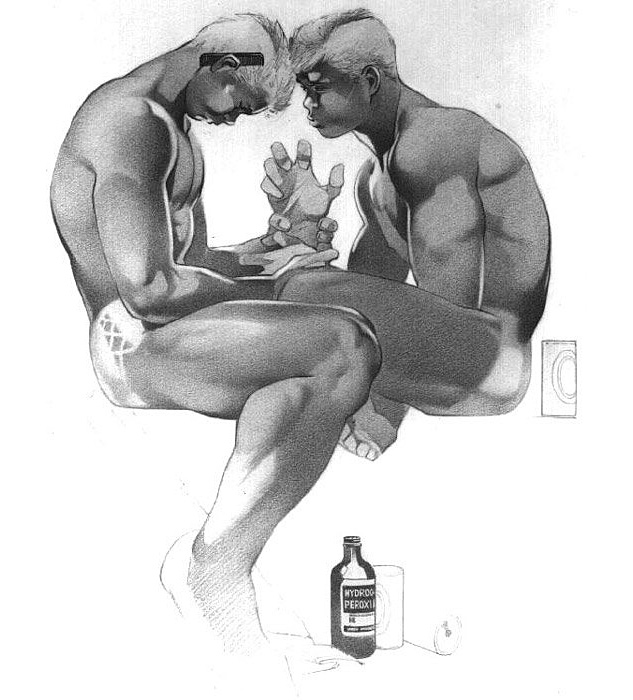 Hydrogen Peroxide

Hydrogen Peroxide, 2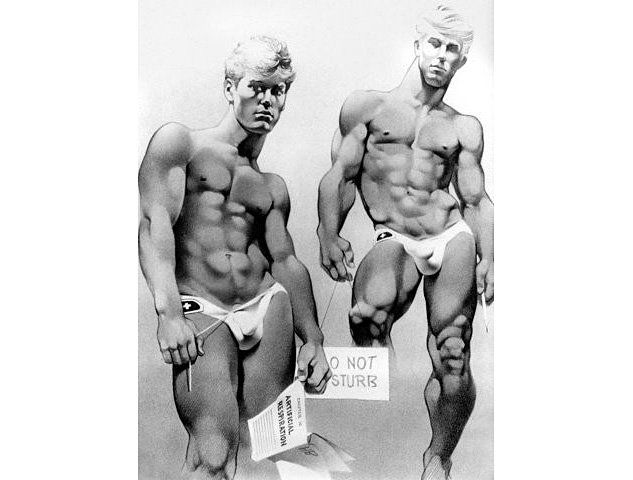 Artificial Respiration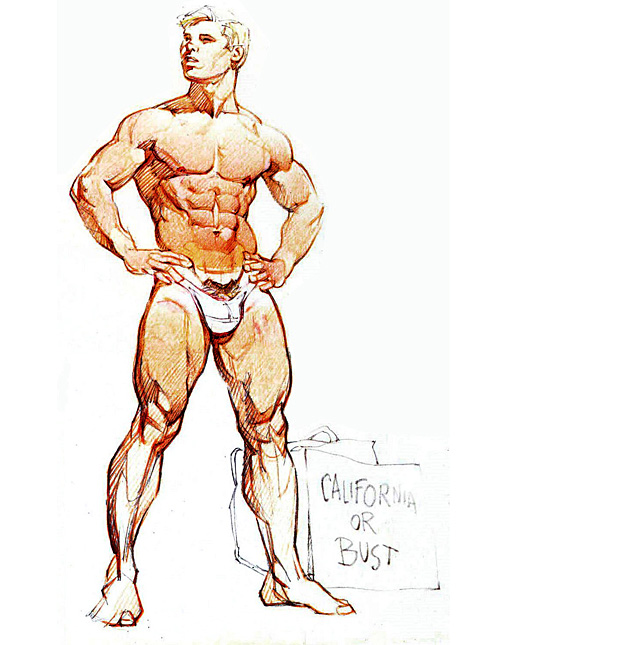 California or Bust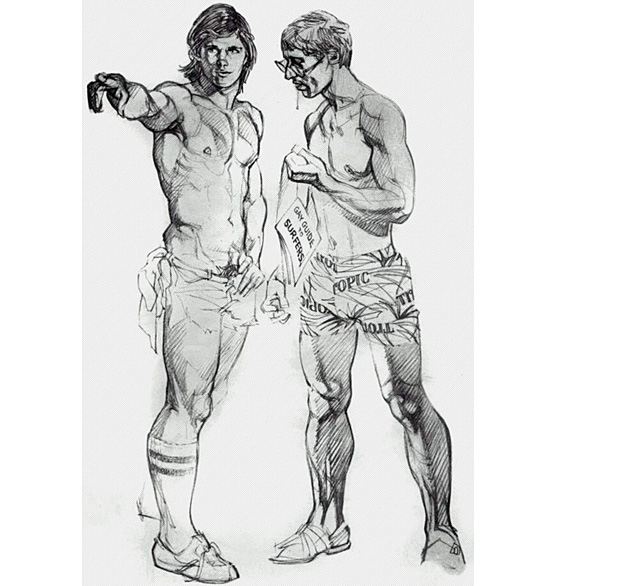 Gay Guide to Surfers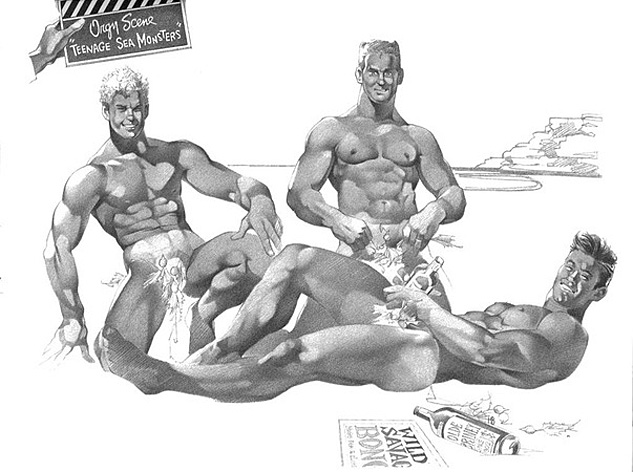 Teenage Sea Monsters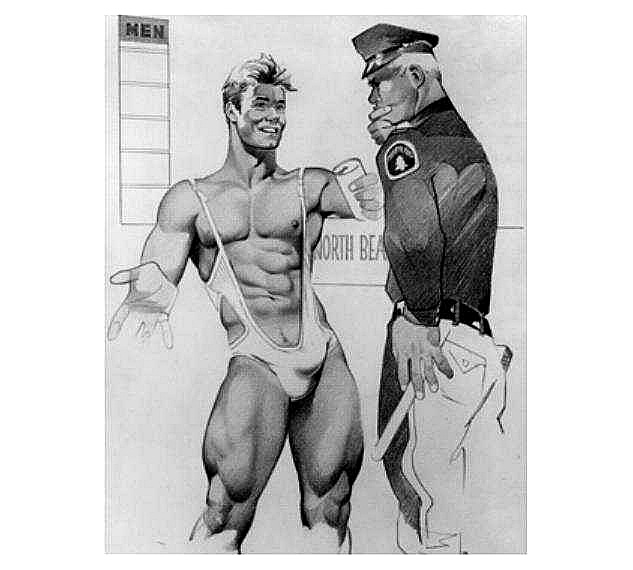 North Beach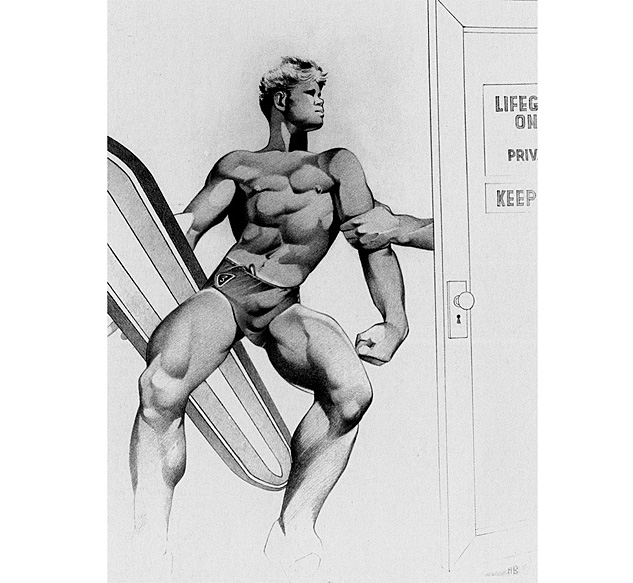 Lifeguard on Duty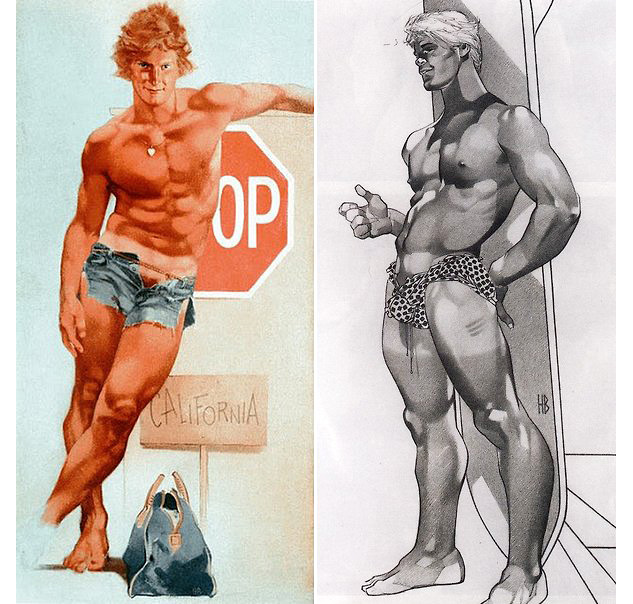 Hitchhikers
---
Links:
[1] http://www.advocate.com/
[2] http://www.amazon.com/Beefcake-Daniel-MacIvor/dp/B0000541AD
[3] http://bobmizerfoundation.org/
[4] http://www.amazon.com/Bobs-World-Life-A-M-G-s-Mizer/dp/3836512300
[5] http://shop.acnestudios.com/shop/rodeo/v-aletti-book-one-size.html#
[6] http://www.amazon.com/Roberts-Mel-California-Photographs-1959-1980/dp/1883923484
[7] http://www.amazon.com/Hard-Boys-Harry-Bush/dp/1931160546
[8] http://www.advocate.com/arts-entertainment/art