---
Nine More Must-Read LGBT Memoirs
By Katie Wurtzel
Originally published on Advocate.com September 23 2013 6:00 AM ET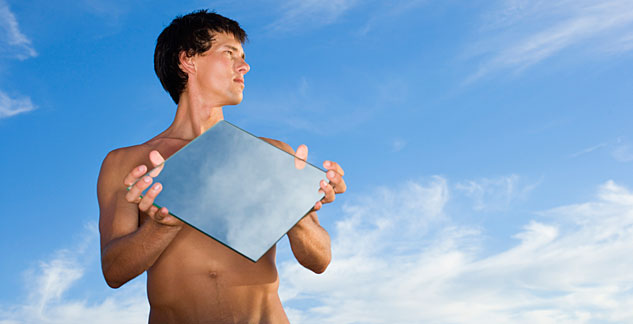 Memoirs tell the story of a person through their own lens, giving the reader access to the minds of others. In each of the nine books listed on the following pages, the author gives the reader an opportunity to understand his or her coming-out from a unique perspective — whether as gay or as a person emerging from their own shell.
Discover nine new memoirs exploring queer identity on the following pages, and find even more fascinating first-hand accounts of life, love, and lust, in this feature from the latest issue of The Advocate: The Way We Were — Queer memoirs that go far beyond the traditional coming-out narrative.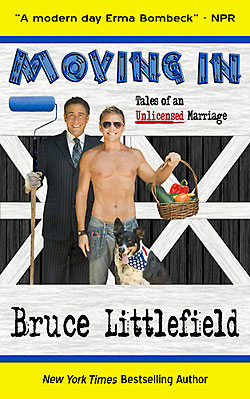 Moving In: Tales of an Unlicensed Marriage by Bruce Littlefield (CreateSpace Independent Publishing Platform)
Bruce Littlefield illustrates the labor-intensive process of spontaneously purchasing an old farmhouse with his partner with consistenly disarming humor in his new book, Moving In: Tales of an Unlicensed Marriage. During their first year living in New York's Catskill Mountains, Littlefield ­— a lifestyle expert on Today, The View, and The Early Show — and his partner, Scott, discover the drama of small-town life and the struggles of renovating a house where nothing works the way they thought it would.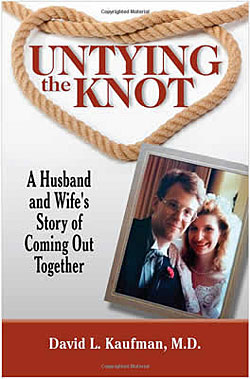 Untying the Knot: A Husband and Wife's Story of Coming Out Together by David L. Kaufman, MD (Addicus Books)
California radiologist David Kaufman came to the realization that he was gay after being married for 20 years to a woman he loved and with whom he had three children. But before he could even come out, his wife, Cathy, told him that she was a lesbian. Untying the Knot chronicles the story of a husband and wife who came out together and helped each other create new, authentic lives as they redefined the term family.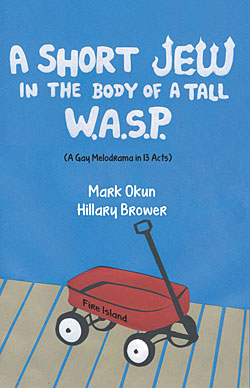 A Short Jew in the Body of a Tall W.A.S.P. by Mark Okun and Hillary Brower (Dog Ear Publishing)
Documenting his struggle to find himself as a child whose nature was at war with the way he was raised, Mark Okun reflects on growing up as a tall, blue-eyed gay man adopted by small, dark-eyed Jewish parents. A Short Jew in the Body of a Tall W.A.S.P., authored by Okun and Hillary Brower, recounts the toll a life of alcohol, drugs, and rock and roll took on this flamboyant hairdresser. Okun's full-circle journey in both his personal and family life is only part of the stoy, though. The rest of the memoir covers the devastation Okun faced when the AIDS epidemic first hit.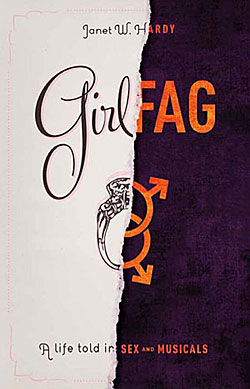 Girlfag: A Life Told in Sex and Musicals by Janet W. Hardy (Beyond Binary Books)
In her newest book, Janet Hardy, author of The Ethical Slut, explains the growing community of women who love, are attracted to, and identify with gay men — both as peers and bedfellows. Hardy examines the women in this subgroup and the meanings of gender and orientation in bits and pieces through her own life and through the lenses of others.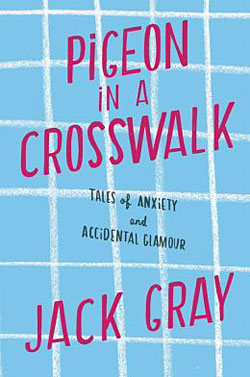 Pigeon in a Crosswalk: Tales of Anxiety and Accidental Glamour by Jack Gray (Simon & Schuster)
This new collection offers hilarious tales, sensitive memories, and a boatload of sarcasm for an unforgettably funny book. Author — and Emmy-winning producer for CNN's Anderson Cooper 360 — Jack Gray vividly captures the character of New York City. Whether he's introducing a grandmother with a crush on Alex Trebek, or weaseling his way into a party at Larry King's house with the wit of a New Yorker who can "answer the question of 'What are you doing tonight?' honestly with 'I'm going home to watch The Golden Girls and cry,'" Gray knows exactly how to tell a story.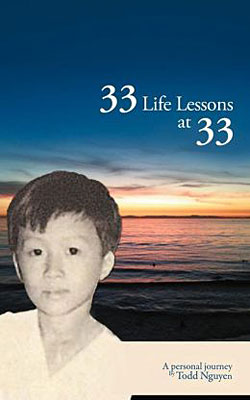 33 Life Lessons at 33 by Todd Nguyen (Balboa Press)
The day after his 33rd birthday, Todd Nguyen wrote down some notes to reassure himself of who he was. Those notes turned into the tale of a refugee child from Vietnam growing up — and coming out — in the United States. The resulting memoir, 33 Life Lessons at 33, reminds readers that we have all experienced the kind of happiness and struggles Nguyen documents in our own ways.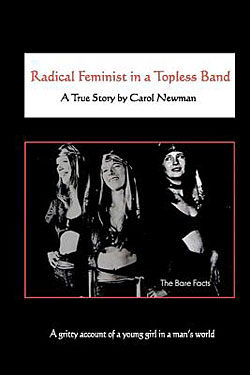 Radical Feminist in a Topless Band by Carol Newman (CreateSpace Independent Publishing Platform)
A multitude of stories from author Carol Newman, Radical Feminist follow her life as a guitar player in a topless band in the early 1970s — and as the only female computer operator and programmer in a changing work field. Newman's struggle with bipolar disorder is mixed with explanations about the birth of country-rock music, and her dysfunctional family stories are blended with tales of coming of age in a radical time. It all makes for a seamless tale of determination and bravery.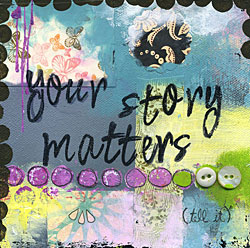 Your Story Matters… (Tell It) by Linda Bunker (CreateSpace Independent Publishing Platform)
Two women met in 1958 and 55 years later are still together, defying the odds. In her autobiographical debut, Linda Bunker finally comes out with her partner after sharing this "secret" for those same 55 years. With a lesson in history, such as the American Psychiatric Association's list of mental disorders and President Eisenhower's infamous executive order, heading each chapter, Your Story Matters… (Tell It) helps the reader to understand the struggle to find acceptance, she writes, "in a society that branded homosexuality as inherently wrong."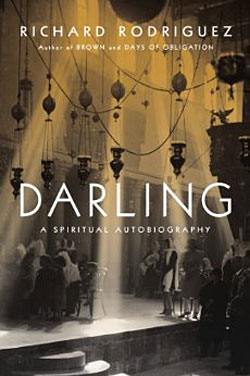 Darling: A Spiritual Autobiography by Richard Rodriguez (Viking Adult)
Pultizer Prize finalist Richard Rodriguez's new book, Darling: A Spiritual Autobiography, focuses on spirituality in ways that have never been seen before. Focused on his "God of the desert," Rodriguez writes about the belief in God he shares with Judaism and Islam as an unorthodox Christian, but also about the birthplace of ideas and religious extremism after 9/11. At the center of the book is a focus on women and how they helped him come to terms with himself as a gay man.
---
Links:
[1] http://www.advocate.com/
[2] http://www.advocate.com/print-issue/current-issue/2013/07/12/new-queer-memoirs-way-we-were?page=full
[3] http://www.addicusbooks.com/show_title.cfm?isbn=9781936374885
[4] http://www.beyondbinarybooks.com/
[5] http://books.simonandschuster.com/Pigeon-in-a-Crosswalk/Jack-Gray/9781451641349
[6] http://bookstore.balboapress.com/Products/SKU-000609696/33-Life-Lessons-at-33.aspx
[7] http://www.advocate.com/arts-entertainment/books