---
PHOTOS: Strictly Same-Sex Ballroom
By Christopher Harrity
Originally published on Advocate.com November 06 2013 8:30 AM ET
Boston Open DanceSport is open to people of any level of dancing, any age, and any sexual orientation. The Boston Open, sanctioned by the North American Same Sex Partner Dance Association, promotes equality along with artistic and competitive same-sex ballroom dancing.
The competition was held in Junior Ballroom at Hynes Convention Center in downtown Boston in September, where dancers competed in single dance (bachata, merengue, salsa, hustle, polka, country waltz, and two-step), multi dance (international style, American style, and Argentine tango), formation teams, and the show dance division.
The same-sex couples, pro-am couples, reverse role couples (where females lead and males follow at least for 75 percent of the dance) were judged separately.
Kalin Mitov, who directed the event, said 48 couples competed before more than 350 spectators. If you missed this year's competition, don't fret — Boston will play host to those wanting to cut a rug in 2014.
For more information on same-sex ballroom dancing, go to NASSPDA. And for more information on the recent event in Boston, go here.
Check out photos on the following pages.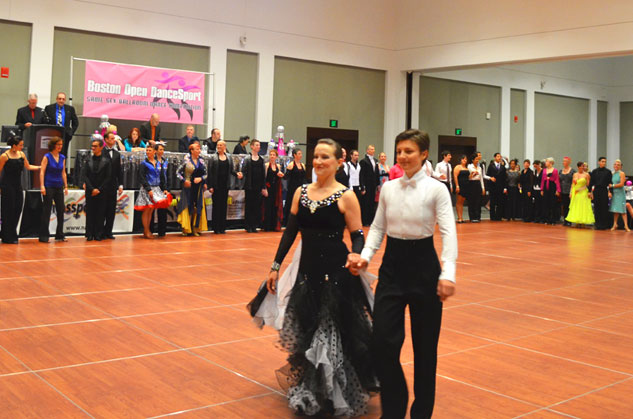 The excitement shows on the faces of the competitors.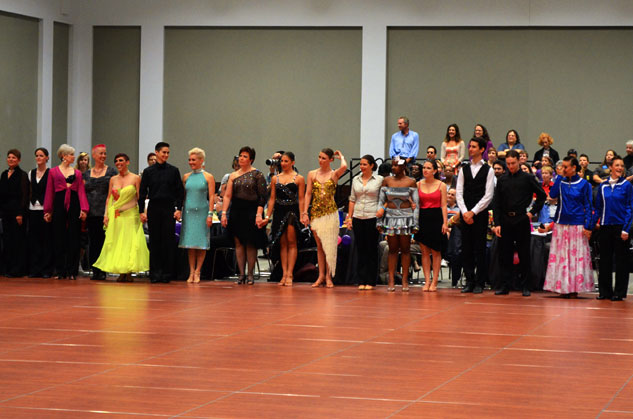 Queueing up to compete.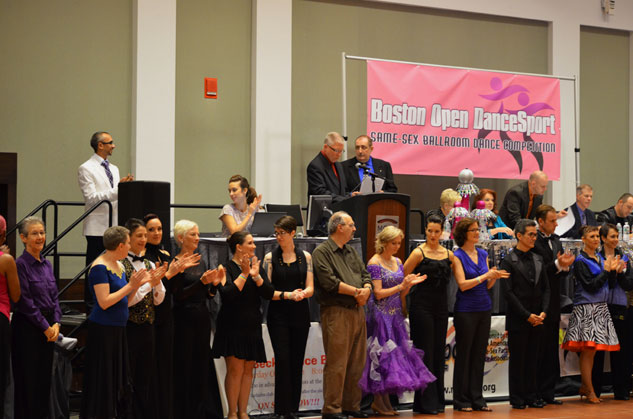 Applause for co-competitors.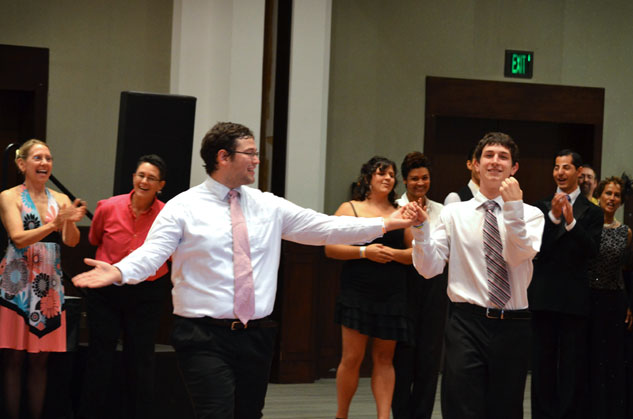 A proud moment.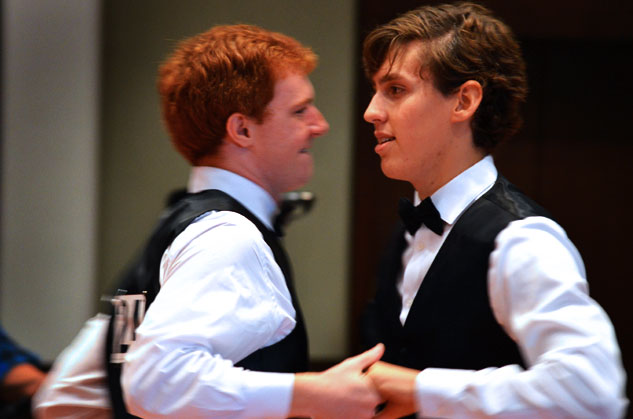 Chemistry is an important part of the dance.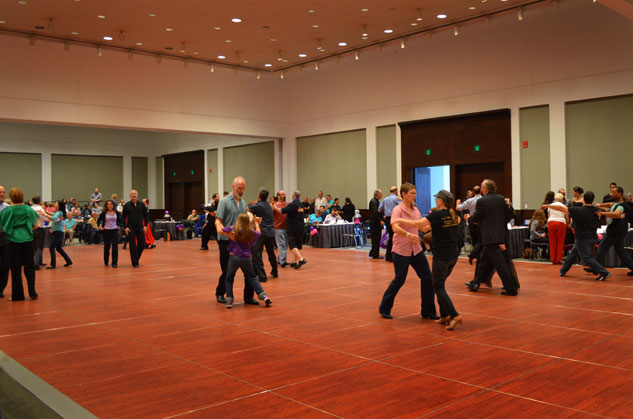 The competion is open to all.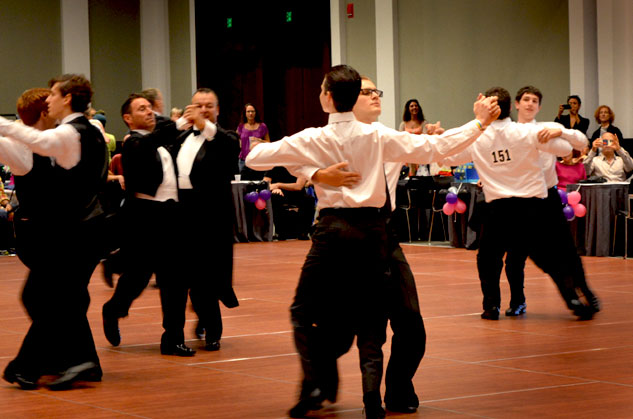 Arms up, shoulders down, spine erect.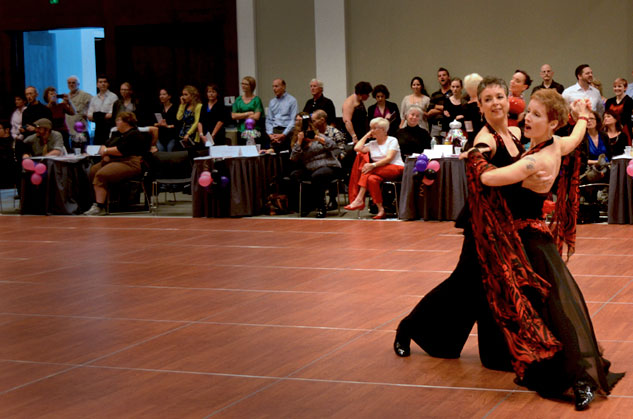 Beauty in motion.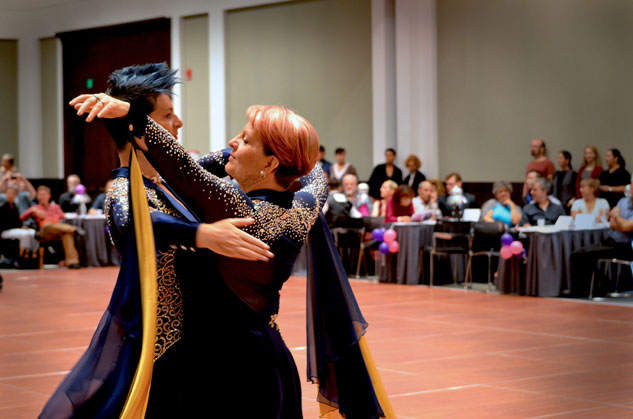 Elegance and romance between same-sex couples.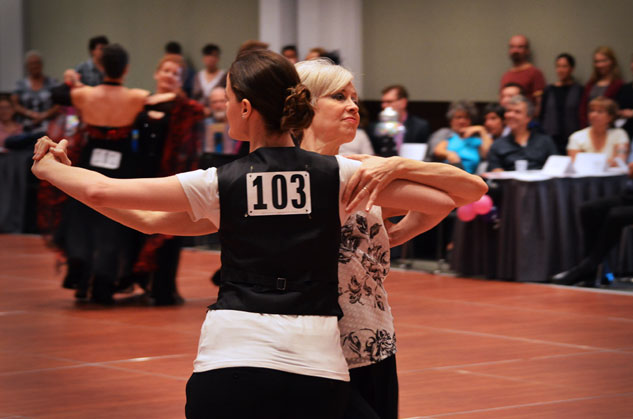 Lost in the moment.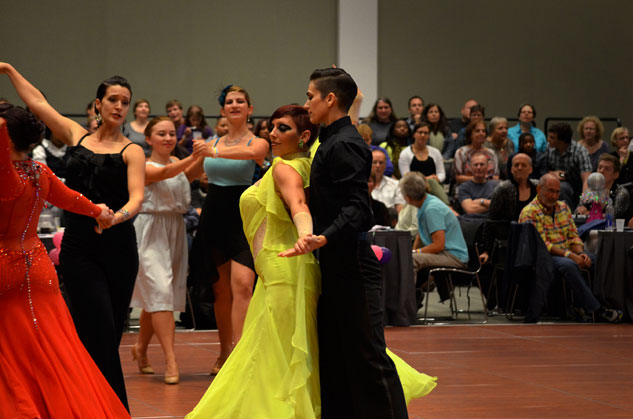 Garnering the attention of the other dancers.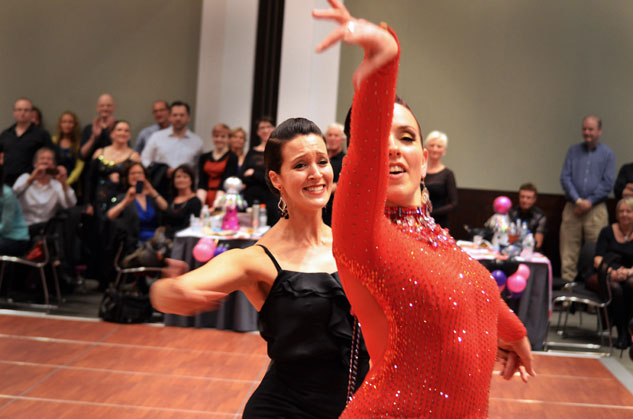 An exquisite turn of the hand.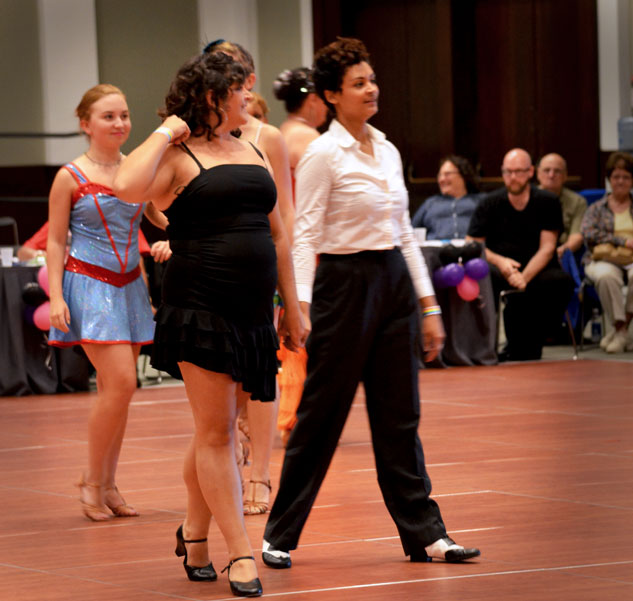 Ready to go.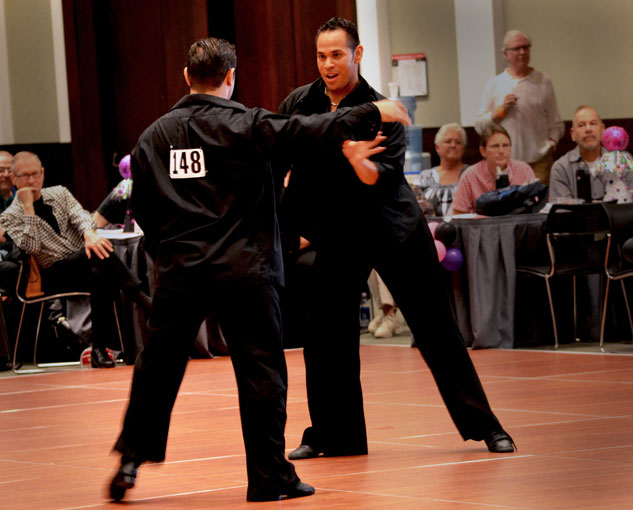 Power and grace.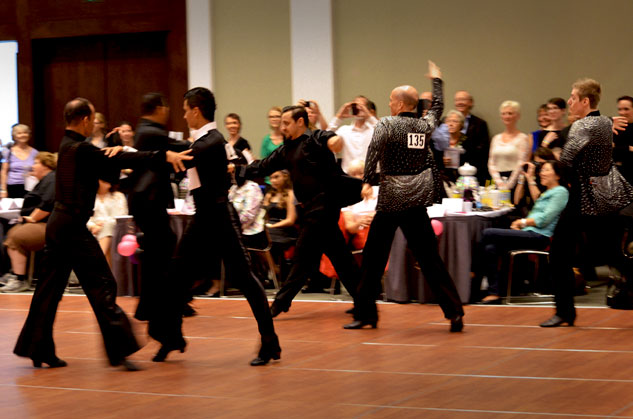 Testosterone on the ballroom floor.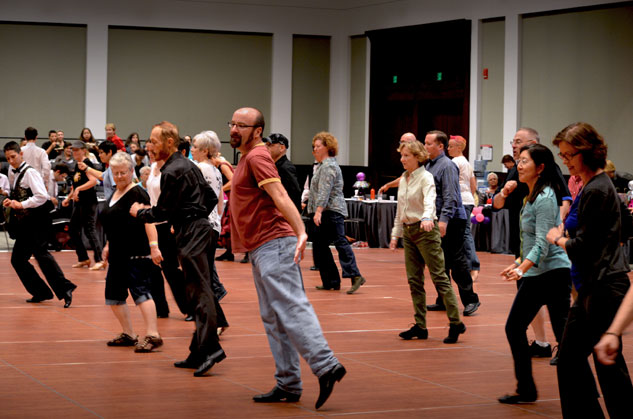 Group dancing in the hustle and the two-step was popular.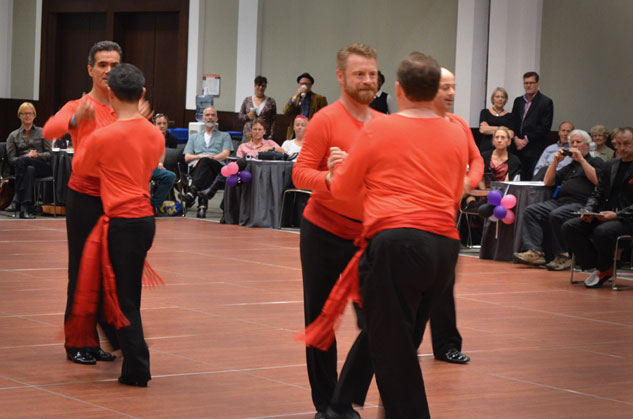 Hip action wins the game.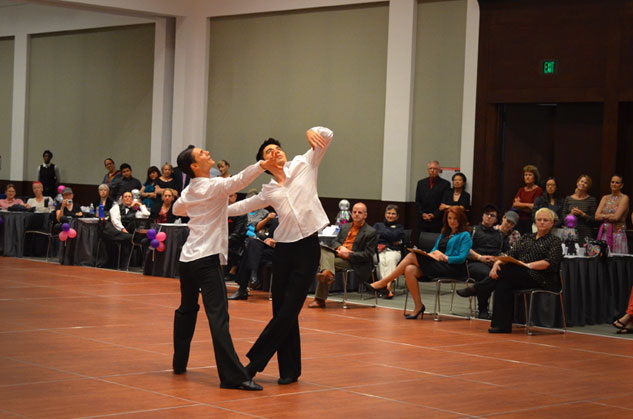 Simple, elegant, and sexy.
---
Links:
[1] http://www.advocate.com/
[2] http://www.nasspda.org/home/
[3] http://www.bostonopendancesport.com/Competition.html
[4] http://www.advocate.com/arts-entertainment/dance