---
Where to Find Great Gay Action
By Diane Anderson-Minshall
Originally published on Advocate.com April 26 2013 7:25 PM ET
Celebrating 15 years of LGBT film, the Miami Gay and Lesbian Film Festival is taking place in Miami and Miami Beach from now to May 5, with actor-author-director James Franco accepting the HBO Latin America Ally Award for his career accomplishments and his unwavering support of the LGBT community. (The Ally Award presentation will take place Saturday at the Olympia Theater at Gusman Center in downtown Miami.)
"We are thrilled to host an actor of James Franco's caliber at the Miami Gay and Lesbian Film Festival," said Franc Castro, executive director of the fest. "His multi-faceted talents coupled with his contributions to LGBT film both in front of the camera and behind the scenes have helped shine the spotlight on LGBT cinema and a filmmaker's right to free expression."
Franco's latest film, Interior. Leather Bar., makes its Southeast premiere at the festival Sunday at 8:30 p.m. at the Colony Theatre in Miami Beach. Here are a few more films you shouldn't miss.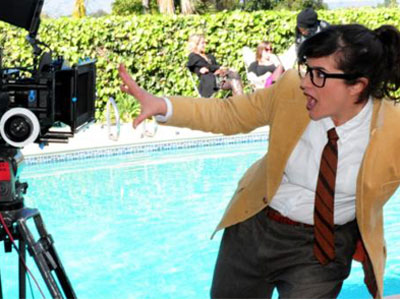 In this fictionalized but semiautobiographical film from director Anna Margarita Albelo, Anna, a filmmaker who feels like she sacrificed her love for her career, realizes she has neither, and on the occasion of her 40th birthday decides to get them both by adapting an all-female version of Who's Afraid of Virginia Woolf? The film stars Guinevere Turner (the L Word actress who incidentally also cowrote the screenplay for American Psycho) and Tammy Lynn Michaels (who was brilliant on Popular). Albelo and Turner will be doing a Q&A after the showing Saturday at 6 p.m. at Olympia Theater at the Gusman Center in Miami.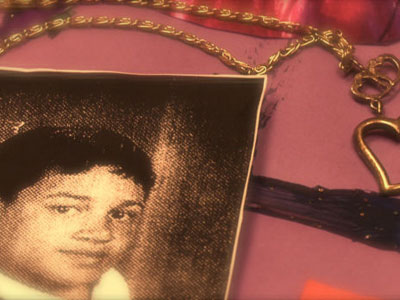 This riveting documentary looks at the killing of Larry King, an effeminate middle school student who was killed by a classmate in 2008. The film features interviews with friends and family members of King and of his killer, Brandon McInerney, as well as the teacher who, in many ways, bore the brunt the blame for the incident (wrongly so, many would say). There are some shocking details and heartwarming rememberances intwined, as director Marta Cunningham deftly unpacks the story from the moment of the shooting. A masterful documentary if ever there was one. Sunday, 5:30 p.m. at Miami Cinematheque.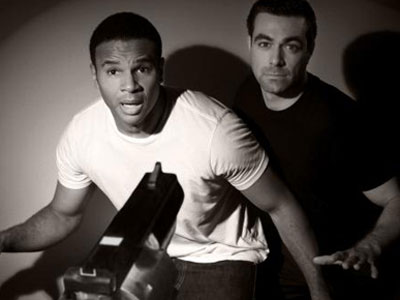 Doug Spearman wanted his new film to feel like Lethal Weapon if Danny Glover and Mel Gibson were better looking and ex-boyfriends, and it is indeed a worthy gay action-comedy-thriller that mixes '40s noir with '80s buddy action comedies. It follows Danny Lohman an an actor who learns to be a private investigator in order to get a part. But after learning about a crime wave targeting Hollywood's elite (including Pip, Danny's spoiled, trust fund ex), Danny, Pip, and Danny's PI mentor Jimmy team up to solve the case, facing danger and drama along the way. It's a fun ride with some great insider humor and nods to film and theater history (his name is Lohman; get the nod to the famous salesman?). Even better, it's a real rarity: a gay action movie you'll want to watch again and again. The closing night film, it shows May 4, 8 p.m., at the Colony Theater in Miami Beach.
HOTGUYS TRAILER FINAL from Doug Spearman on Vimeo.
---
Links:
[1] http://www.advocate.com/
[2] http://www.mglff.com/films/view/64
[3] http://www.mglff.com/films/view/69
[4] http://www.mglff.com/films/view/93
[5] http://www.dougspearman.com
[6] http://vimeo.com/64466701
[7] http://vimeo.com/user8806669
[8] http://vimeo.com
[9] http://www.advocate.com/arts-entertainment/film