---
The Films of NewFest 2013
By Jase Peeples
Originally published on Advocate.com September 04 2013 4:00 AM ET
NewFest, New York's premier LGBT film festival, this year celebrates not only its 25th anniversary but also its second year of partnering with both the Film Society of Lincoln Center and Los Angeles' Outfest. Beginning Friday and continuing through September 11, NewFest 2013 features a diverse and compelling collection of narratives, documentaries, and shorts. Preview the festival's collection on the following pages, and for tickets and more information visit www.filmlinc.com.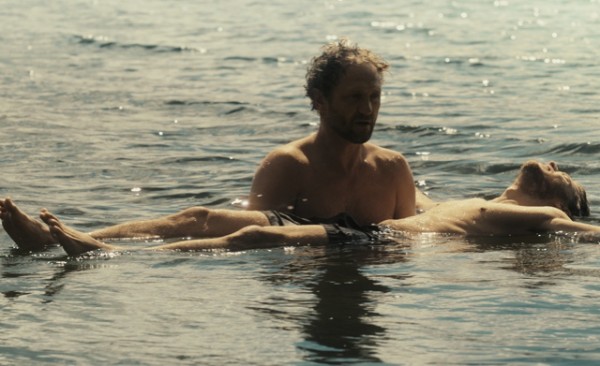 In the Name of…
Friday, September 6, 4:30 p.m.
Venue: Walter Reade Theater
Father Adam is the talk of the small Polish town he's assigned to. Handsome, strong, and unfazed by a violent group of local teens, he's idolized and occasionally hit on by local men and women alike. It's only when the brooding and beautiful Lukasz, an orphan and accused arsonist, falls into his arms one hot summer day that Father Adam feels the sudden pang of repressed desire. Soon his feelings of lust give way to love, setting off suspicion within the tight-knit, conservative community. Shot in glowing, golden sunlight and set within the sprawling fields and forests of Poland, Malgoska Szumowska's sumptuous drama (2013 Teddy Award winner for Best Feature Film at the Berlin International Film Festival) teems with sensuality and tension.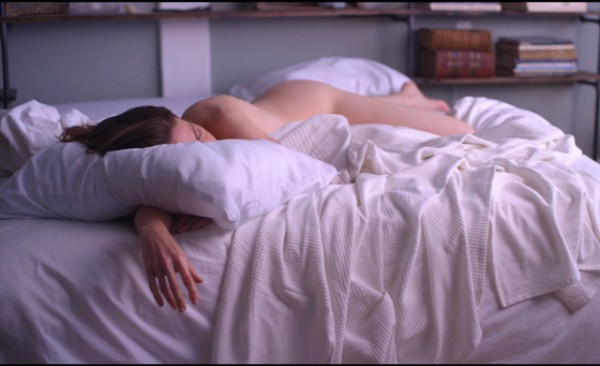 Concussion
Friday, September 6, 7:15 p.m.
Venue: Walter Reade Theater
From executive producer Rose Troche and writer-director Stacie Passon, this funny, sexy, and compelling mix of Belle de Jour and The Stepford Wives follows suburban lesbian housewife Abby (Robin Weigert, Deadwood, The Sessions) through an erotic epiphany after she suffers a head injury. In the immediate aftermath, she questions whether her picture-perfect family life is enough and decides to revive her career and renovate a loft in New York City. But the space quickly transforms itself into a convenient location for an unexpected sexual reawakening.
*Tickets are $50 and include admission to the Opening Night party.
Interior. Leather Bar.
Saturday, September 7, 9:15 a.m.
Venue: Walter Reade Theater
To avoid an X rating, 40 minutes of footage was cut from William Friedkin's controversial 1980 S/M thriller Cruising. In a provocative reimagining of this censored material, directors Travis Mathews (I Want Your Love) and James Franco create an explicit and steamy nonfiction film-within-a-film about gay sex and masculinity. As the straight lead, Val, prepares to assume the Al Pacino position, he is forced to confront his own sexual boundaries and discomforts, which flare as he pushes deeper into this iconic gay interior. The film had its world premiere at the 2013 Sundance Film Festival.
Geography Club
Saturday, September 7 , 11 a.m.
Venue: Walter Reade Theater
Russell (Cameron Deane Stewart, Pitch Perfect) is your average closeted high school teen looking for love. Enter Kevin (Justin Deeley, 90210), the school's hunkiest football jock. Things get complicated when both Kevin and Russell do things they don't want to in order to hide who they are. Russell seeks advice from the Geography Club, actually a secret gay-straight alliance filled with a hilarious collection of misfits. As the closet grows harder to maintain, Russell has to decide whether to come out — even if it means losing Kevin. Smart, assured, and stylish, with supporting performances by Ana Gasteyer (SNL), Alex Newell (Glee), Scott Bakula, and Nikki Blonsky (Hairspray), the debut feature from the Entin twins, Gary and Edmund, represents a big (and very hot) step forward in the gay-teen comedy genre.
Love Me Not
Saturday, Septmeber 7, 1:30 p.m.
Venue: Walter Reade Theater
Aggie might be in love with her roommate, Dennis. They've been friends since primary school and have lived in the same Hong Kong flat for years. But here's the rub: Aggie's a lesbian and Dennis is gay. Neither has ever been interested in the opposite sex. But love is complicated in Gilitte Leung's dazzling Chinese romance, especially when Dennis gets wind of how Aggie feels. Suddenly, a loving relationship doesn't look so bad, even if Dennis's friends think he's losing his mind.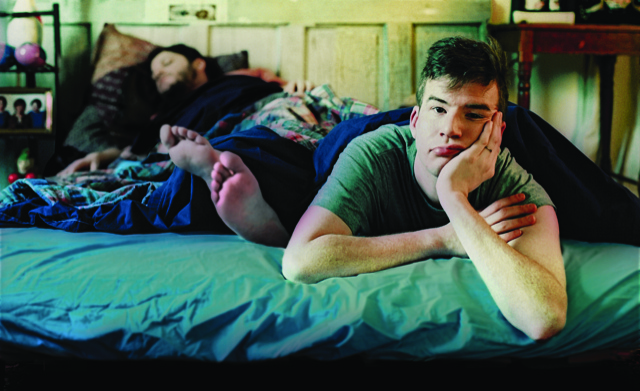 NewFest: Shorts Program 1
Saturday, September 7, 4:15 p.m.
Venue: Walter Reade Theater
Outstanding recent LGBT shorts provide a humorous, incisive, and downright sexy look into stories of queer identity, love, and misadventures from all across the globe.
Social Butterfly
(France , USA, 2013, 14 minutes)
Directed by Lauren Wolkstein
A beautiful birthday girl confronts a sultry cat burglar. Then the party takes a sensuous turn.
Spooners
(USA, 2013, 13 minutes)
Directed by Bryan Horch
What two boys in love go through to find the perfect bed.
Gorilla
(Australia, 2013, 13 minutes)
Directed by Tim Marshall
A couple's romantic camping trip is disrupted by an eccentric stranger.
F to 7th Family
(USA, 2013, 13 minutes)
Directed by Ingrid Jungermann
Lunc time with Auntie (Amy Sedaris) is chock-full of out-of-control wackiness.
Elliot King Is Third
(USA, 2013, 19 minutes)
Directed by Rose Troche
A dystopic tale of gender enforcement set in a not-too-distant future.
Devotion Project: Foremost in My Mind
(USA, 2013, 10 minutes)
Directed by Antony Osso
Two beautiful African-American women share the story of how they met and fell in love later in life.
Ronny & I
(USA, 2013, 20 minutes)
Directed by Guy Shalem
A young man comes to terms with his sexuality and feelings for his best friend during an impromptu trip.
Pit Stop
Saturday, September 7, 7 p.m.
Venue: Walter Reade Theater
The modest lives of two rugged Texans intertwine in Yen Tan's refreshingly grounded, quietly sexy Pit Stop. A 2009 Outfest Screenwriting Lab project that blossomed into a 2013 Sundance darling, Tan's yarn moves through a blue-collar town, observing the relationship between a handsome contractor named Gabe (Bill Heck) and his ex-wife. Shannon (Amy Seimetz, Upstream Color). and daughter. Across town, Ernesto (Marcus DeAnda) ignores his flagging relationship with a much younger man and sits vigil at the bedside of an ailing ex. When Ernesto and Gabe meet unexpectedly one day at a local gas station, a connection forms that has the potential to alter both of their lives for good. In his touching follow-up to Ciao, writer-director Yen Tan provides an evocative glimpse into the everyday lives of two Southern men seeking love and affection over aching solitude. As far from the beaten path as its protagonists, this dreamy feature is a different kind of love story with depth, clarity, and no shortage of sexual tension. Winner of Grand Jury Award for Best Actor(s) at 2013 Outfest Los Angeles.
The Last Match
Saturday, Septmeber 7, 11 p.m.
Venue: Walter Reade Theater
Reinier works as a call boy in order to support his wife and child, but he ends up gambling most of his money away. Sex with men is strictly business until he befriends a cute soccer player named Yosvani, who works for his girlfriend's father, a corrupt debt collector. When Reinier's gambling habit gets him in serious trouble, Yosvani tries to convince Reinier to run away with him. Set in the bustling streets of Cuba, The Last Match offers a visceral romance rife with unexpected turns and dangerous temptations.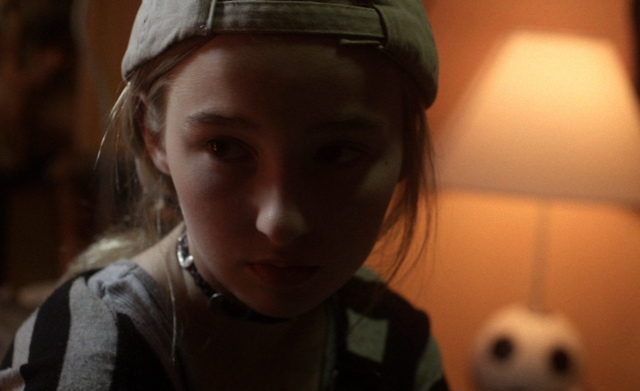 NewFest: Shorts Program 2
Sunday, September 8, 11 a.m.
Venue: Walter Reade Theater
Outstanding recent LGBT shorts provide a humorous, incisive and downright sexy look into stories of queer identity, love, and misadventures from all across the globe.
Boygame
(Sweden, 2013, 15 minutes)
In Swedish with English subtitles
Directed by Anna Österlund Nolskog
Two friends give each other a helping hand in getting over the fears of their first sexual encounters with the opposite sex.
She Said, She Said
(USA, 2013, 7 minutes)
Directed by Stuart Blumberg
Marisa Tomei and Elodie Bouchez let their claws out as two lesbians on the brink of a nasty divorce. Naughty car-washing and a leather-clad Aubrey Plaza make matters all the more hilarious.
Housebroken
(USA, 2013, 15 minutes)
Directed by Wade Gasque
While starting anew and searching for an apartment, a hopeless romantic is thrown for a loop when he crashes with a long-term couple.
F to 7th - Straight Talk
(USA, 2013, 4 minutes)
Directed by Ingrid Jungermann
A funny lesbian glimpse into straight dudes and their snooty dog culture.
Simply Rob
(UK, 2013, 15 minutes)
Directed by Tom Shrapnel
A stirring portrait of New York-based poet and activist Rob Vassilarakis, told through his poetry.
Bombshell
(USA, 2013, 14 minutes)
Directed by Erin Sanger
A young tomboy hangs with a bunch of roughneck boys and shows them who's boss.
Summer Vacation
(Israel, 2013, 22 minutes)
In Hebrew with English subtitles
Directed by Sharon Maymon and Tal Granit
A married man's family vacation abruptly takes a turn when he bumps into his ex-lover.
Free Fall
Sunday, September 8, 1:30 p.m.
Venue: Walter Reade Theater
In his gripping and erotic feature debut, German director Stephan Lacant chronicles the pleasures and pitfalls of a tumultuous love affair between police officer Marc (Hanno Koffler, Summer Storm) and his training partner, Kay. At first Marc brushes off his attraction to his colleague as a fluke, but his feelings become evident the more time he spends away from his pregnant girlfriend, Bettina, inside motel rooms and in remote corners of the forest with Kay. Free Fall, which had its world premiere at the 2013 Berlin International Film Festival, explores the excitement of forbidden love as well as the consequences of secrecy and repression.
The Most Fun I've Ever Had With My Pants On
Sunday, September 8, 4:15 p.m.
Venue: Walter Reade Theater
Free-spirited young lesbian Andy (writer-director Drew Denny) and her reserved childhood friend Liv (Sarah Hagan, Freaks and Geeks) are traveling across the Southwest to scatter Andy's father's ashes. They start out building campfires, drinking, snuggling, and reminiscing about the good old days, but tensions arise as the trip progresses, forcing the duo to examine the core of their relationship. Are they friends or something more? Denny's autobiographical comedy about connection, the open road, and, yes, how to have fun with your pants on, is a joyride of sweet twists and turns.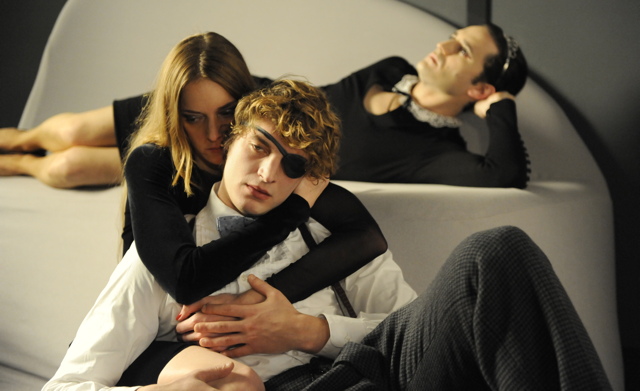 You and the Night
Sunday, September 8, 7 p.m.
Venue: Walter Reade Theater
A mysterious young couple and their horny transvestite maid throw an orgy and invite four strange participants: "Slut," "Stud," "Teen," and "Star." As the pansexual soirée progresses, the guests' private lives (and private parts) emerge via bawdy flashbacks and naughty John Hughes-ian monologues. If you've been yearning for a dark and outrageous French sex romp since François Ozon went respectable, or love Almodóvar, Cocteau, and Araki, director Yann Gonzalez's edgy, sensuous, and surprisingly poetic debut, which premierdc at Cannes, will fulfill your every desire. With an alluring score by M83 and starring Niels Schneider (Xavier Dolan's Heartbeats), Alain Fabien Delon (son of the legendary actor), and Beatrice Dalle as "The Commissioner," this is one party you won't want to miss!
Getting Go: The Go Doc Project
Sunday, September 8, 9:30 p.m.
Venue: Walter Reade Theater
College boy Doc (Tanner Cohen, Were the World Mine) is obsessed with a well-known New York City go-go boy (Matthew Camp). He befriends his hunky crush with the intention of shooting a documentary about what it's like to live in his skin. But as they grow closer, flirtation blurs the line between subject and filmmaker until a steamy night together solidifies deeper feelings. Cory Kruekeberg's explicit directorial debut explores the thrill and danger of getting exactly what you wished for.Mohammed to Maya
Monday, September 9, 5 p.m.
Venue: Walter Reade Theater
Maya, a successful transgender Muslim woman, has not yet undergone the sexual reassignment surgery that her family has told her they will not accept. When she decides to journey to Thailand to take the final step, Maya will have to deal with both the physical effects of the surgery and her conflict over her own devout beliefs on her path to achieving the freedom to be who she truly is. Director Jeff Roy's accomplished debut documentary follows Maya on her inspiring, uplifting, and surprisingly funny journey.
Who's Afraid of Vagina Wolf?
Monday, September 9, 7:15 p.m.
Venue: Walter Reade Theater
In this eccentric all-women comedy, charismatic filmmaker Anna faces a midlife crisis. She's just turned 40, has neither job nor girlfriend, and lives in her friend's garage. For the past few years, she's had no goals and no idea how to get what she wants. Just when she's about to throw in the towel, she meets the enchanting Katia (Janina Gavankar, The L Word, True Blood), who becomes her muse and sets her on a path of self-discovery, creativity, and redemption. Vagina Wolf also stars Guinevere Turner (Go Fish) and Carrie Preston (True Blood, The Good Wife). Winner of Grand Jury Award for Best Actress at 2013 Outfest Los Angeles.
Kink
Monday, September 9, 9:45 p.m.
Venue: Walter Reade Theater
Kink takes us into the painful but oh-so-pleasurable world of five San Francisco–based BDSM workers as they choke, spank, and scream their way through just another day at the Kink.com studios. Produced by James Franco and directed with frank allure by Christina Voros, Kink not only humanizes the bondage and sadomasochism industry, it also uncovers a professional world in ways the uninitiated would never expect. So strap in (or strap on!) and enjoy this wild and surprisingly sweet dungeon-based feature, which had its world premiere at the Sundance Film Festival earlier this year.
Last Summer
Tuesday, September 10, 5 p.m.
Venue: Walter Reade Theater
Two small-town teenagers in love spend one last summer together before going their separate ways. Baseball star Luke knows that book-smart Jonah will go off to college in the fall, and over the course of a few fleeting months the two lose themselves in nature, bicycle rides, and each other while they still can. With echoes of Terrence Malick, writer-director Mark Thiedeman offers up a debut feature that balances haunting beauty with adolescent passion.
Valentine Road
Tuesday, September 10, 7:30 p.m.
Venue: Walter Reade Theater
When an eighth-grade boy is shot twice at point-blank range by his valentine crush, many, including the jurors, are quick to blame the victim rather than the aggressor. With a remarkable degree of clarity, Marta Cunningham's riveting documentary investigates the roots of LGBT discrimination and bullying as well as the inherent legal flaws that keep true justice from being served.
Hot Guys With Guns
Tuesday, September 10, 10 p.m.
Venue: Walter Reade Theater
Handsome, reckless Pip gets drugged and robbed at an orgy. Danny, his sexy but sensible ex-boyfriend, is an actor taking a private investigator class — he's up for a part on a cop show. There's still a strong sexual and emotional tension between them that builds as they investigate a series of robberies and murders at the sex parties of rich and powerful gay men. With the help of Jimmy, a seen-it-all PI, they play a dangerous game of cat-and-mouse with a ruthless killer, finding plenty of laughs along the way. In his debut feature, writer-director Doug Spearman, a 2009 Outfest Screenwriting Lab fellow for the Hot Guys With Guns screenplay, deftly balances action (both kinds) and witty comedy.
The Rugby Player
Wednesday, September 11, 5 p.m.
Venue: Walter Reade Theater
On this 12th anniversary of 9/11, the fest presents Scott Gracheff's documentary, which pays tribute to one of the gay heroes of that day: Mark Bingham. The Rugby Player is an uplifting and stereotype-shattering documentary that tells the story of a mother, a son, and what it takes to be a hero. The film explores the lives of Mark Bingham, one of the passengers on United Flight 93 on 9/11, and his mother, Alice Hoagland, a former United Airlines flight attendant. The Rugby Player is a touching, funny and stirring portrait of how a son's heroism can inspire a nation and how a mother's love can turn unfathomable loss into unshakable resolve. Utilizing footage shot by Bingham himself, this timely film provides keen insights for the national debates on LGBT rights, marriage equality, and gay athletes in sports.
Test
Wednesday, September 11, 7:15 p.m.
Venue: Walter Reade Theater
This sexy, funny, poignant new film from Chris Mason Johnson (The New Twenty) won two Outfest Los Angeles Grand Jury Prizes for its portrayal of Frankie (Scott Marlowe), a sexy young dancer in 1985 San Francisco, enjoying big-city life and the erotic freedom that comes with it. But when he's not onstage performing (in a series of stunning dance sequences) or bringing new friends up to his apartment, Frankie debates whether or not he should take the brand-new HIV test. Mixing unforgettable characters, sharp writing, and dazzling choreography, this exuberant period piece calls to mind Parting Glances and other classics of urban queer cinema.
Tickets are $30 and include admission to the Closing Night party.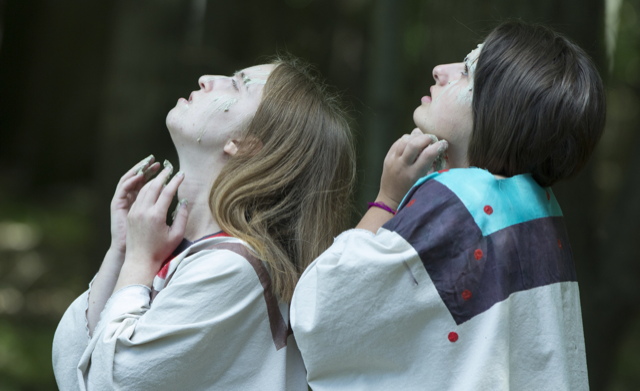 NewFest: Experimental Showcase
Wednesday, September 11, 10 a.m.
Venue: Walter Reade Theater
Looking back as moving forward, this selection of recent works and telling discoveries assembles a queer menagerie of experimentalists and pop icons, like Pet Shop Boys, Lil' Kim, and Kristen ("call me KStew") Stewart. From flickering Super 8 and scratched 16mm to grainy VHS, HD video, and plasma monitors, the cutting edge never felt so queerly expanded.
Hard
Vanessa Roveto | USA | 2013 | 6 minutes
A hilariously deadpan monologue about a chance lesbian encounter with Kristen Stewart backstage at a Ph.D. conference on the subject of the Literature of Transgression in 17th-Century Nunneries.
Tableau
Nao Bustamante | USA | 2013 | 18 minutes
In her hilarious new fiction short, Nao Bustamante captures another experimental filmmaker, JT (played by noted queer filmmaker Joshua Thorson), as he struggles with his apocalyptic film and the pesky interruptions by one tween next-door neighbor.
Basket
Josef Kraska | USA | 2013 | 5 minutes
Answering a call to arms and stripping out of various stereotypic garbs that signal "blackness" throughout the decades, Narcissister performs a socio-cultural strip-tease that must be seen to be believed.
Invisible
Brian Bress | USA | 2012 | 6 minutes
In this debut video for the Pet Shop Boys' recent album, Elysium, Los Angeles-based artist Brian Bress infuses an elegiac song with the colorful pop characters and digital abstractions that have characterized his fine art career.
Out of the Strong Come Forth a Sweetness Weakness
Jonesy | USA | 2013 | 12 minutes
Set to the live recording of a sound performance by the collective Unthem commissioned by Outfest Platinum, Out of the Strong ... incorporates collage animation elements and live video in a cut-and-paste style that recalls the zine aesthetics of Jonesy's prior involvement with the Queercore movement (Fagbash).
Shaping Up
William E. Jones | USA | 2013 | 2 minutes
Shaping Up loops 30 seconds of found Super 8 footage of a man flexing his biceps and walking a lawn mower in constant repetition.
The Assumption
Navid Sinaki | USA | 2011 | 6 minutes
In this meditative short, filmmaker Navid Sinaki illustrates a man's final conversation with Death with the gorgeous obsolescence of VHS imagery.
Passions of St. Aqueduct
Tony Stinkmetal | USA | 1990 | 2 minutes
A lyrical Super 8 portrait shot on the piers of New York City and featuring a pre-Johnsons Antony Hegarty, who was then a member of the Blacklips Performance Cult.
Shelly Winters
Luther Price | USA | 2010 | 10 minutes
Luther Price strips educational celluloid to its most primal resources in this intense rumination on domestic violence in the Boston region, where the filmmaker is from.
---
Links:
[1] http://www.advocate.com/
[2] http://www.filmlinc.com/films/series/2013-newfest#film-schedule
[3] http://www.advocate.com/arts-entertainment/film
[4] http://www.advocate.com/newfest