---
The LGBT Films of AFI Fest
By Daniel Reynolds
Originally published on Advocate.com November 07 2013 8:00 AM ET
AFI Fest, an annual film festival organized by the American Film Institute, kicks off today in Los Angeles for eight days of cinematic celebration. Some of the year's best films from around the world will screen today through November 14, and the fest is free and open to the public. But which to see? The Advocate has highlighted six films that feature LGBT themes and characters, ranging from the moving drama Philomena, starring Judi Dench as a mother searching for her lost son, to Stranger by the Lake, a steamy tale of murder on a French beach, to Vic and Flo Saw a Bear, a story of lesbian ex-convicts in the countryside. Check out the selection.
[Photos courtesy of AFI Fest]
Vic and Flo Saw a Bear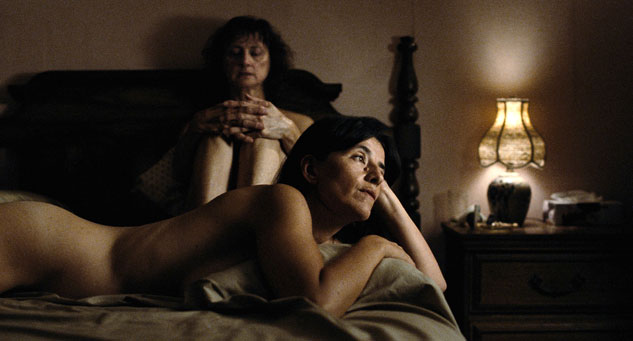 Vic and Flo Saw a Bear (or Vic et Flo Ont Vu un Ours, in its native French), stars Romane Bohringer as Florence, an ex-convict seeking a fresh start in a remote region of Quebec. She begins her new life alongside Victoria (Pierrette Robitaille), her former cellmate and lover, but their happiness is complicated by ghosts from their past, including a parole officer Guillaume (Marc-André Grondin), as well as the appearance of a mysterious woman from their neighborhood. Directed by Denis Côté and winner of the Alfred Bauer Prize at the 2013 Berlin International Film Festival, Vic and Flo Saw a Bear is an engrossing crime drama that delves into the lives of characters attempting to live outside the codes of society — with startling and unexpected results. Screens Saturday at 4 p.m. and Monday at 10:15 p.m. at TCL Chinese Theaters, 6801 Hollywood Blvd.
Stranger by the Lake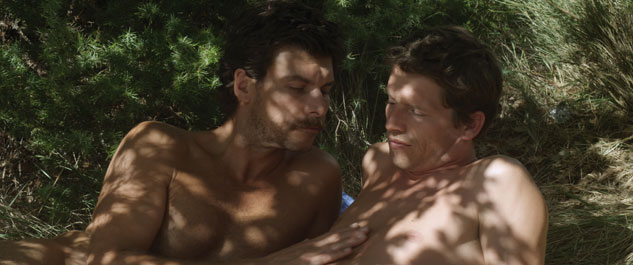 Blue Is the Warmest Color is not the only LGBT film of note from the 2013 Cannes Film Festival. Stranger by the Lake, a French drama directed by Alain Guiraudie, also received acclaim from jurors, who honored it with the Queer Palm award. Guiraudie also won Best Director the Contemporary World Cinema section of the festival. The film follows the story of Franck (Pierre Deladonchamps) and his flirtation with Michel (Christophe Paou), a handsome man he encounters on a beach that gay men frequent for flirtation and sunbathing. Summer loving quickly turns sour, however, when Franck witnesses Michel drowning another man in the lake, an act he keeps a secret, in order to protect the man with whom he has fallen in love. An investigation into the murder ensues, and as suspicions run high, Franck must walk the razor-thin line between fear and infatuation. Screens Sunday at 6:15 p.m. at TCL Chinese Theaters, 6801 Hollywood Blvd.
Social Butterfly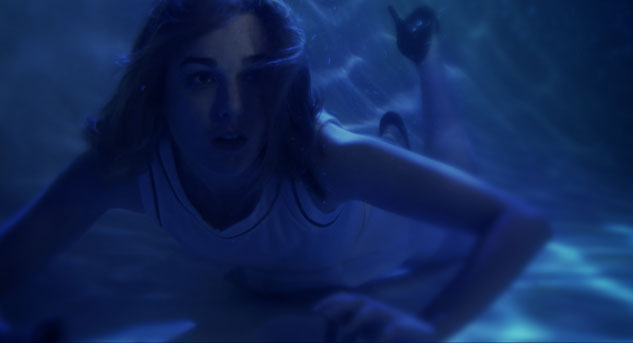 A sexy stranger comes to town in Social Butterfly, a 14-minute movie by Lauren Wolkstein, an award-winning filmmaker and graduate of Columbia University's MFA film program. Featuring the acting talents of Camille Claris, Ulysse Grosjean, and Anna Margaret Hollyman, the film follows a mysterious American woman who becomes an uninvited guest at a party of teenagers in southern France. And the intrigue begins. Screens in Shorts Program Two Saturday at 9:45 p.m. and Sunday at 4:30 p.m. at TCL Chinese Theaters, 6801 Hollywood Blvd.
On Suffocation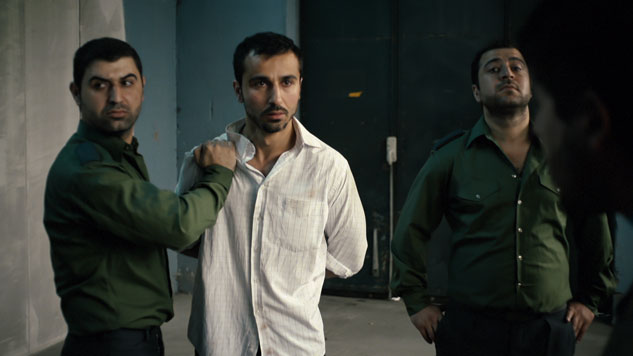 This seven-minute film has no dialogue, but the silence tells a dark story of the value of human life when weighed against the system. Directed and written by Swedish filmmaker Jenifer Malmqvist, On Suffocation is a dark tale of prisoners, their guards, and an impending execution, the cinematic impact of which is all the more chilling by the implication that it could take place in reality. Screens in Shorts Program Three Monday at 4:15 p.m. and Tuesday at 7 p.m. at TCL Chinese Theaters, 6801 Hollywood Blvd.
Tom at the Farm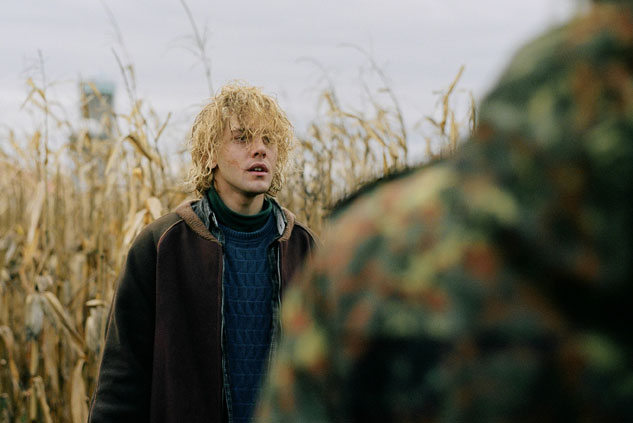 Called "a kinky film noir" by Variety, Tom at the Farm stars and is directed by young French-Canadian filmmaker Xavier Dolan, who channels both Hitchcock and Tennessee Williams in this 2013 psychological thriller. Adapted from the acclaimed play by Michel Marc Bouchard and featuring an evocative score by Gabriel Yared, the film follows Tom, a grieving copywriter who travels to the Quebec countryside for the funeral of his partner. To his surprise, the family is ignorant of his existence, and Tom begins a game of cat-and-mouse with a household that has dark secrets of its own. Tom at the Farm screened in Toronto as well as Venice, where it was honored with the FIPRESCI Award for innovative filmmaking. Screens Sunday at 9:45 p.m. and Tuesday at 4:15 p.m. at TCL Chinese Theaters, 6801 Hollywood Blvd.
Philomena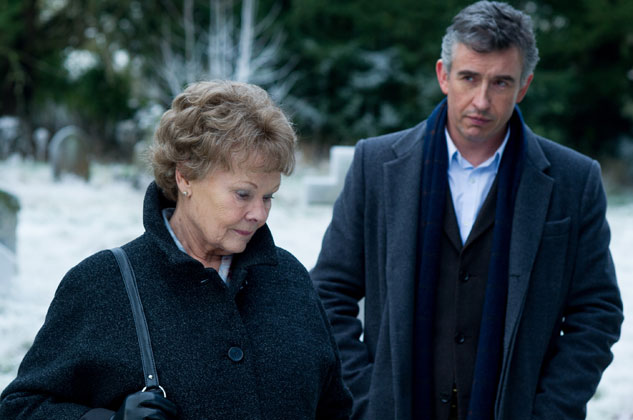 Judi Dench stars in the title role of Philomena Lee, a woman determined to recover a son she was forced to give up for adoption in the 1950s, when she bore the child out of wedlock within a conservative Irish Catholic community. With the assistance of a reporter from the BBC (Steve Coogan), Philomena embarks on her quest for reunion and redemption. Based on a true story, the film has garnered almost universally positive reaction from critics (94 percent on review aggregate website RottenTomatoes.com), who hail Dench's performance as well as the screenplay, written by Coogan, which moves the audience to both laughter and tears. Screens Wednesday at 8 p.m. and November 14 at 4 p.m. at TCL Chinese Theaters, 6801 Hollywood Blvd.
---
Links:
[1] http://www.advocate.com/
[2] http://www.afi.com/afifest/
[3] http://afifest.afi.com/sections/T1320#.UnruRiQZwk8
[4] http://afifest.afi.com/sections/T1375#.UnruuyQZwk8
[5] http://afifest.afi.com/sections/T1764#.UnrvFiQZwk8
[6] http://afifest.afi.com/sections/T1773#.UnrtoyQZwk8
[7] http://variety.com/t/tom-at-the-farm/
[8] http://afifest.afi.com/sections/T1344#
[9] http://www.rottentomatoes.com/m/philomena/
[10] http://afifest.afi.com/sections/T1546#.UnrqlSQZwk8
[11] http://www.advocate.com/arts-entertainment/film