---
Hot Sheet: Vampires Versus Masters
By Advocate.com Editors
Originally published on Advocate.com November 16 2012 4:50 PM ET
10. THEATER: Gaylicious at the Stonewall
The annual Gaylicious Short Play Festival, presented by New York City's Friends Always Creating Theater, is in its fourth year and has a new venue — the historic Stonewall Inn. The festival features six plays representing diverse aspects of LGBT life, selected from a nationwide submission: And Sometimes the Twain Does Meet, Blame It on the Baby, Cruise From Hell, Late Night Visitor, That's What Friends Are For, and With or Without Nuts. Performances, hosted by Dixie Delight and Jacque le Strappe, are scheduled for the next two Sundays and Mondays.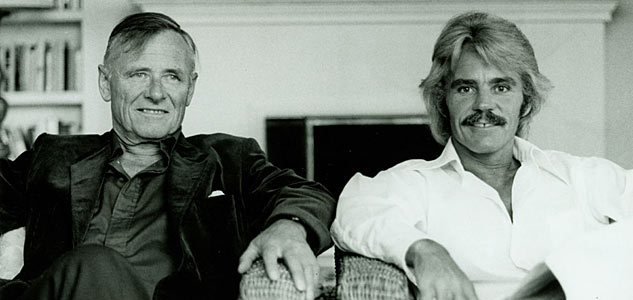 9. BOOKS: Liberation: Diaries, 1970-1983 by Christopher Isherwood
Not only did Christopher Isherwood pen some of the most important fictional portrayals of gay life, but his diaries, starting from 1939, have chronicled his own life and work in a masterful, honest way. This last collection of diary entries starts with his introduction into the art world via his partner Don Bachardy, in 1970, bringing the reader through fascinating scenes with major names like Warhol and Hockney. From Nixon to Reagan, Isherwood takes us along on a monumental last leg of life, colored by encounters with people like Elton John, David Bowie, and John Travolta. Available on Amazon.com.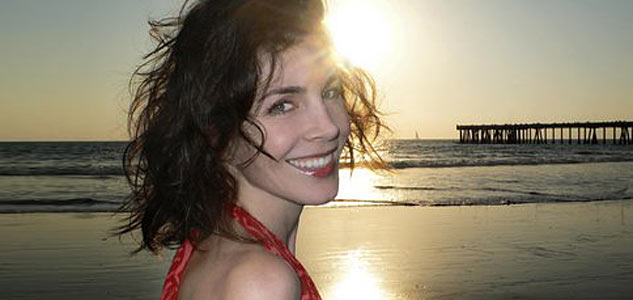 8. EVENTS: Lesbian Love Poetry/Jacaranda Music
French composer Eric Tanguy will present Trio, bringing together two prominent Los Angeles classical music foursomes, the Calder Quartet and the Lyris Quartet. But before that, two works by Claude Debussy honoring his sesquicentennial will be performed: his famous 1913 flute solo, "Syrinx," performed by Pamela Vliek-Martchev, and his rarely performed 1901 setting of "Chanson de Bilitis." The latter will be performed with French actress Clara Bellar reciting a sensual lesbian love poem, which has been largely attributed to the seventh-century B.C. Greek poet Bilitis, a contemporary of Sappho. Oui, s'il vous plaît! Saturday, 8 p.m., First Presbyterian Church of Santa Monica, 1220 Second St., Santa Monica, Calif. For more information, visit JacarandaMusic.org.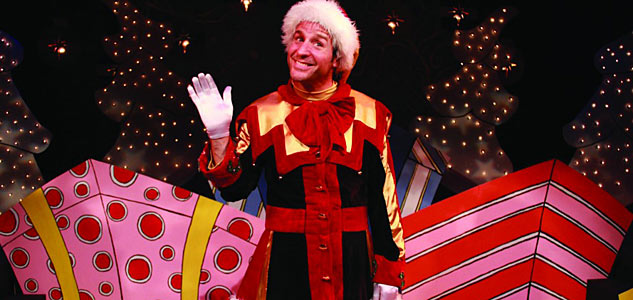 7. THEATER: The Santaland Diaries
Sure, it's not quite Thanksgiving, but it's never too early to have some great laughs with David Sedaris's contemporary Christmas classic about the trials and occasional joys of working as a Macy's elf, adapted for the stage by Joe Mantello. Paolo Andino acts out the tale of flirtatious elves, drunken Santas, and truly horrid parents and children in the Blank Theatre's production at the Stella Adler Theatre in Los Angeles, opening tonight and continuing through December 16.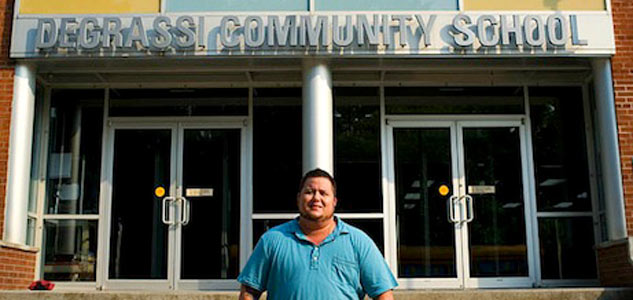 6. TV: Chaz Bono on Degrassi
Chaz Bono is going back to high school, Canadian-style, with a guest spot on the TeenNick drama Degrassi. Bono connects with trans teenager Adam in "Tonight, Tonight, pt. 2," which airs Tuesday at 9 p.m. Eastern. As Adam (played by Jordan Todosey) and his bandmates in WhisperHug prepare to compete in a Battle of the Bands, things in Adam's social life get a bit tricky. That's where Bono steps in to offer the teen some heartfelt advice.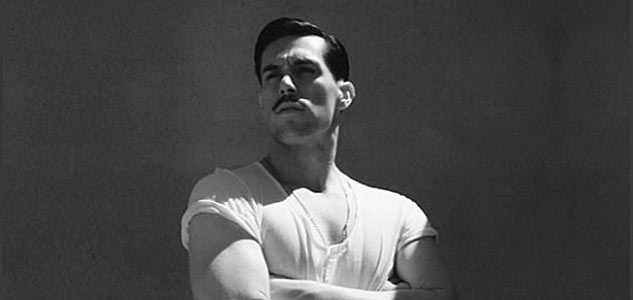 5. MUSIC: Return to Paradise, Sam Sparro
We like to think of Sam as the Don Draper of dance music — chic, handsome, and delicious in a tux. Grammy-nominated for his amazing 2009 single "Black and Gold," the Aussie is finally back with a sophomore album (out December 4). With 12 songs and six bonus tracks, you'll more than get your money's worth. Sparro is embarking on a short U.S. tour, beginning November 29 at New York's Soho showcase — Angelenos and San Franciscans also get a chance to see the man in action.
4. TV: LOLWork
Arguably one of the Internet's most persistent memes, LOLCats speak to the animal lover in all of us, and Bravo has a new series to capitalize on the cat-craziness. LOLWork, which premiered last week and airs Wednesdays at 11 p.m. Eastern, goes inside the Seattle offices of ICanHazCheezburger.com, where we meet gay staffers Will Sharick, the site's content editor, and Tori Wadzita, its production manager. And just to queer it up a little further, next month the series will feature a lesbian cat wedding planned by Sharick to commemorate two super-users' impending nuptials. Check out the kinds of tough editorial decisions facing the Cheezburger team in this sneak peek: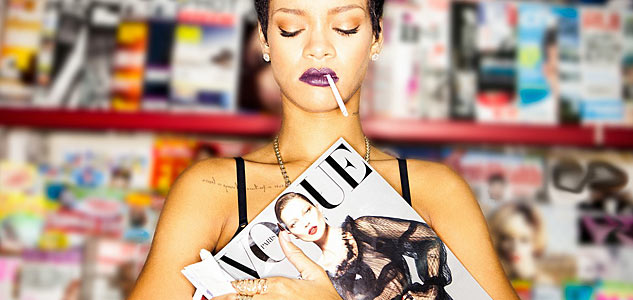 3. MUSIC: Unapologetic, Rihanna
You can rightfully argue with her taste in fashion and men, but not her infectious singles and seriously sexy persona. RiRi hits back at her critics with Unapologetic, her seventh album in seven years (out Tuesday). Lead single "Diamonds" hits the mark (though we can do without the whiny chorus, "Shine bright like a diamond!") and her performance of "Stay" on SNL is worthy of props. Never boring, this girl.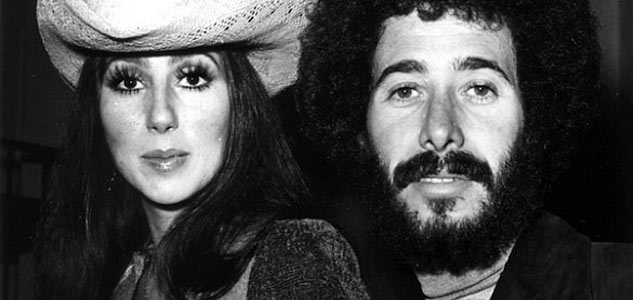 2. Film: Sparkling Vampires vs. American Masters
For all those praying for an end to the cinematic madness that is Twilight, today your prayers are answered. With the theatrical release of Breaking Dawn Part 2 on Friday, the five-part epic series based on the books by Stephenie Meyer finally comes to a close. But for something a bit more erudite, tune in to PBS Tuesday to catch the premiere of American Masters: Inventing David Geffen — an intimate two-hour exploration into the life and work of the reclusive media mogul. Geffen's history as an agent, manager, record industry executive, and Hollywood and Broadway producer is recounted through earnest interviews with Geffen himself — an out gay man — and with friends, colleagues, and clients, including Cher, Clive Davis, Barry Diller, Rahm Emanuel, Tom Hanks, Elton John, Calvin Klein, Yoko Ono, Steven Spielberg, and a host of contemporaries eager to commemorate Geffen's epic influence on media as we know it. Watch a sneak peek of Emmy-winning writer, director, and producer Susan Lacy's documentary right here:
Watch Trailer: Inventing David Geffen on PBS. See more from American Masters.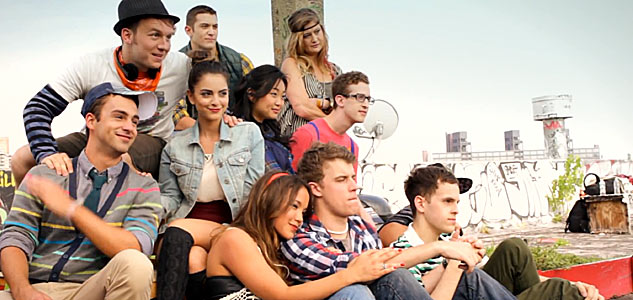 1. THEATER: Bare
This contemporary rock musical that premiered to much acclaim in L.A. a decade ago gets a new production at New York's New World Stages. The show follows students at a coed Catholic boarding school as they struggle with issues of sexuality, identity, and religion, all set to a pounding rock score. As a bonus, there will be talks by leaders in the LGBT rights movement after certain performances, beginning with Judy Shepard after the production's first preview, Monday night. Others scheduled to speak during the open-ended run include Victory Fund's Chuck Wolfe, choreographer Travis Wall, businessman and faith activist Mitchell Gold, and members of Tyler Clementi's family.
---
Links:
[1] http://www.advocate.com/
[2] http://facttheatre.org/
[3] http://www.amazon.com/Liberation-Diaries-1970-1983-Christopher-Isherwood/dp/0062084747
[4] http://JacarandaMusic.org
[5] http://www.theblank.com/
[6] http://www.teennick.com/shows/degrassi/
[7] http://www.bravotv.com/lolwork
[8] http://www.gay.com/find-guys
[9] http://www.breakingdawn-themovie.com/
[10] http://www.pbs.org/wnet/americanmasters/episodes/inventing-david-geffen/2146/
[11] http://video.pbs.org/video/2301086777
[12] http://www.pbs.org/wnet/americanmasters/
[13] http://www.baremusicalnyc.com/index.html
[14] http://www.advocate.com/arts-entertainment/hot-sheet