---
Hot Sheet: The Skinny on What to Watch
By Advocate.com Editors
Originally published on Advocate.com December 07 2012 4:20 PM ET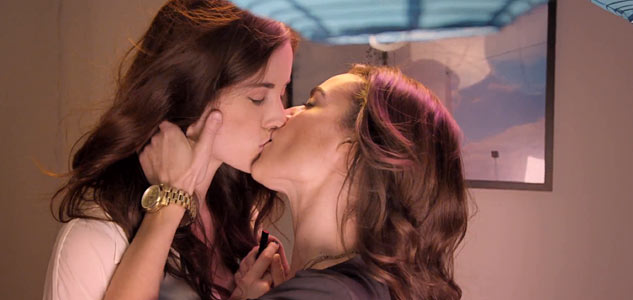 10. MUSIC: Saucy Monky, "Awkward"
You know that awful moment when you bump into an ex at a party and find out they're with a new piece of arm candy while you're going stag? That's the moment captured perfectly in the new music video for "Awkward," the latest single from Los Angeles–based indie rock outfit Saucy Monky. The newest track off the queer-friendly band's third EP, Trophy Girl, speaks to anyone who's glanced over at an ex's new squeeze with just a twinge of jealousy and judgment. Former girlfriends and current bandmates Cynthia Catania and Annamarie Cullen, know all about that moment, since they lived through it when their romantic relationship tanked, and almost took the band with it. But thanks to the support of fellow bandmates Steve Giles and Megan Jane, the dual leading ladies were able to reconcile the awakwardness and stay together for the tunes. You can get your very own Trophy Girl now on iTunes, Amazon, and iHeartRadio. Watch the video for "Awkward" below.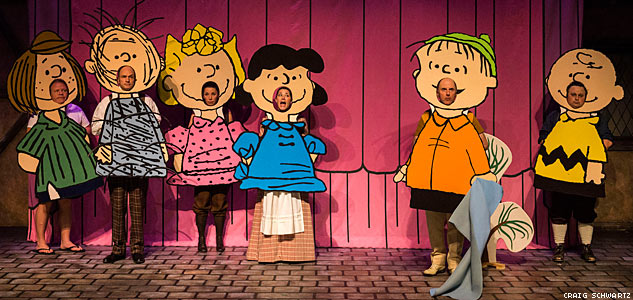 9. THEATER: Second City's A Christmas Carol: Twist Your Dickens!
Alumni of the venerable comedy troupe created and star in this hilarious, irreverent parody, featuring homicidal Cratchits, hard-partying ghosts, and a cameo appearance by George Bailey. Interspersed throughout the show are send-ups of other holiday classics, such as A Charlie Brown Christmas, in which the "lost ending" confirms, among other things, something we always suspected about Peppermint Patty. A variety of guest stars will appear during the run; LGBT celebs expected to pop up include George Takei, Bruce Vilanch, Miss Coco Peru, Sheila Kuehl, and Susan Feniger. Just opened at the Kirk Douglas Theatre in Los Angeles–adjacent Culver City; runs through December 30.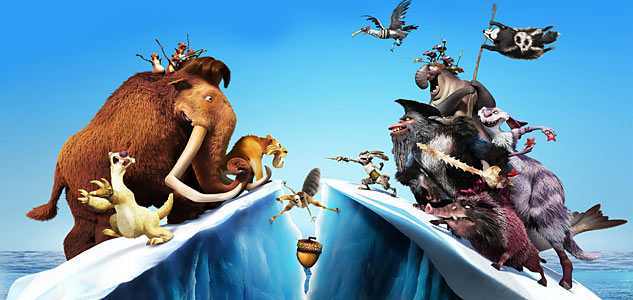 8. DVD: Ice Age: Continental Drift on DVD and Blu-ray 3D
By now you either love or hate the Ice Age franchise — and that may depend on whether you have kids. This fourth film offers all the same laughs, many of the same characters, and a good dose of subtextual adult humor. In fact, based on actors alone, it's worth a gander by LGBT audiences; There's Queen Latifah, Heather Morris (bisexual Brittany on Glee), John Leguizamo (To Wong Foo), lesbian comic Wanda Sykes, Peter Dinklage (Game of Thrones), and bio-queen-but-not-bi hip-hopper Nicki Minaj. The best part, though, and the reason lesbians are going to buy this film, is its first-of-a-kind sign mode. Sure, there's a coloring app and interactive music videos (with a sing-along dance mode) and featurettes, but the release also marks the first time viewers can watch the film in sign language with picture-in-picture American Sign Language Interpretation from actor Sean Berdy (of Switched at Birth fame). It's like Hollywood meets the Michigan Womyn's Music Festival.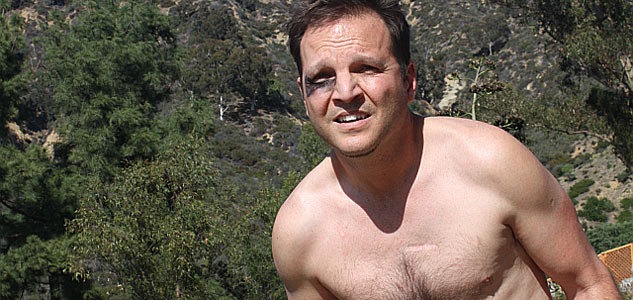 7. THEATER: In Heat in Hollywood Ho Ho Ho
Writer-performer David Trudell's world premiere solo show offers a "sexy, hip, irreverent, and delirious thrill ride" through one gay man's life. Michael Kearns directs. Opens Saturday at Los Angeles's Skylight Theatre; performances through December 23.


6. TELEVISION: The Last Barrier
Despite several female athletes being out on the court or the field, fans and media continue to speculate what it will be like when one of the 3,500 active professional male athletes in the big four pro leagues (hockey, basketball, baseball, and football) has the courage to come out as gay. The Last Barrier, a one-hour special produced by NBC Bay Area and Comcast SportsNet Bay Area, delves into what issues the gay Jackie Robinson will have to tackle on a personal, team-wide, and league-wide basis once he comes out. The program includes interviews with Golden State Warriors COO and president Rick Welts; Minnesota Vikings punter Chris Kluwe; Patrick Burke, Philadelphia Flyers scout and cofounder of You Can Play; retired NFL player Dave Kopay; Cyd Zeigler Jr., cofounder of OutSports.com; and former New York Giants wide receiver Amani Toomer. Discussing how long it will be before a gay athlete comes out, baseball commentator Shooty Babitt says, "You cannot predict courage, but the sooner, the better." Airs Saturday at 3 p.m. on NBC Bay Area.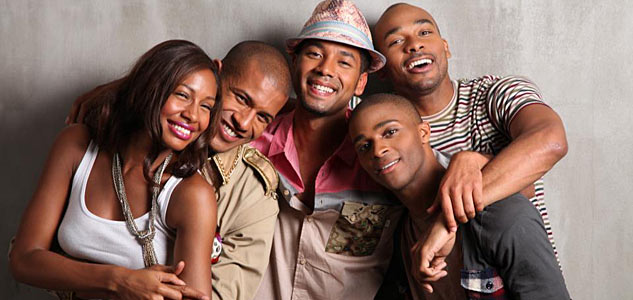 5. DVD: The Skinny
Patrik-Ian Polk — creator of the popular Logo series Noah's Arc — hits all the right spots again with his new feature-length film, The Skinny, available on DVD Tuesday. The Skinny is a sharply written comedy about four young black gay men and their lesbian best friend. Following up on plans to meet up in New York City a year after they all graduate from Brown University, they find that time doesn't necessarily heal all wounds — nor does it smother all smoldering desire unacknowledged for too long between friends. The film is Polk's first endeavor as an independent producer, and it received awards at the OutFest Fusion Film Festival in March. Buy the DVD, from Breaking Glass Pictures, right here, and watch the trailer below: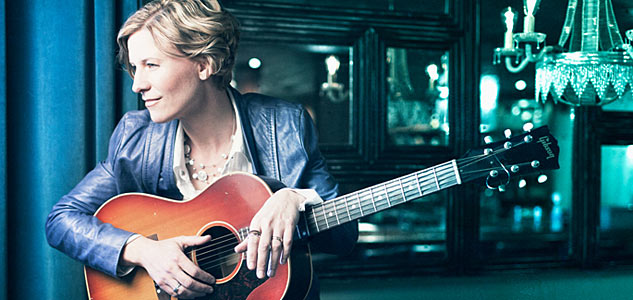 4. MUSIC: A Catie Curtis Christmas
You know Catie Curtis is good when she's been invited to play at the White House. Curtis's stripped-down, low-key Christmas album may be exactly what you need to remind you of the simple pleasures the holiday season brings. We suggest listening to this while navigating the hellscape that is your local mall on that last-minute shopping run. Available on iTunes and CDBaby.com.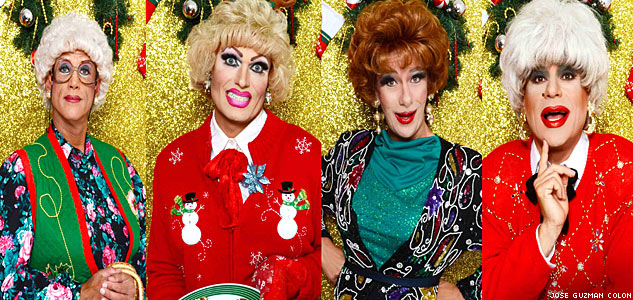 3. THEATER: The Golden Girls: The Christmas Episodes 2012
Four world-class drag queens perform Christmas episodes from the gay-beloved sitcom in Trannyshack's production at the Victoria Theatre in San Francisco. Starring are Heklina as Dorothy, Pollo Del Mar as Rose, Matthew Martin (who also directs) as Blanche, and Cookie Dough as Sophia. Opened this week; runs through December 30.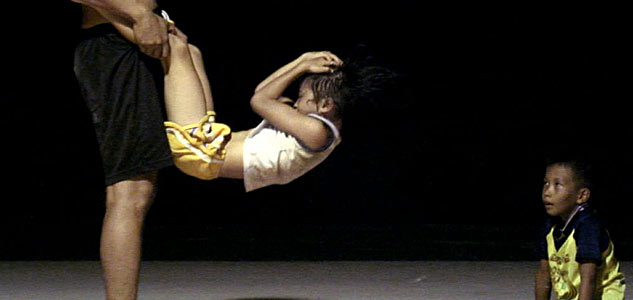 2. FILM: Buffalo Girls
You thought watching two adult men box was brutal? Try watching two 8-year-old girls from rural Thailand. There are 30,000 child boxers in Thailand, but Buffalo Girls takes an unflinching look at the lives of two girls, Stam and Pet, who fiercely train and fight to literally put food on the table and to win the national title. Check BuffaloGirlsTheMovie.com for showtimes. See the trailer below: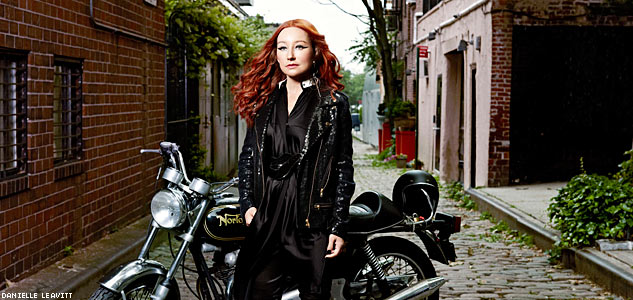 1. MUSIC: Tori Amos, Flavor (Peter Rauhofer Mixes) Remix Package
Tori Amos's new four-track remix package, Flavor (Peter Rauhofer Mixes), on sale today via Deutsche Grammophon, takes the lead single from Amos's current album, Gold Dust — the album where she reimagines her own songs in an orchestral setting in collaboration with the Metropole Orchestra — and has master remixer-DJ Peter Rauhofer ditch the concert hall in favor of the dance floor. Sure, it's four new versions of one song, but the man best known for his remixes of Madonna, Cher, Britney Spears, and Pink is up to the task. And Amos has launched with it the Gold Dust Instagram, where fans can upload their photos and personal stories relating to any of the songs on Gold Dust. Entries from different U.S. cities will be chosen to make up a Gold Dust map. Fans chosen for the map will be in the running to win a signed copy of the album.
---
Links:
[1] http://www.advocate.com/
[2] https://itunes.apple.com/us/album/trophy-girl-part-1-single/id564645065
[3] http://www.amazon.com/Trophy-Girl-Part-1/dp/B009G8GQWI
[4] http://www.iheart.com/artist/Saucy-Monky-98113/albums/Trophy-Girl-Part-1-19470027/
[5] http://youtu.be/dAItIr35Z3U
[6] http://www.centertheatregroup.org/tickets/Christmas-Carol/
[7] http://www.amazon.com/Ice-Age-Continental-Drift-Blu-ray/dp/B005LAIISU/ref=tmm_blu_title_0?ie=UTF8&qid=1354825558&sr=8-1
[8] http://www.katselastheatre.com/index.php/shows/in-heat-in-hollywood
[9] http://skinnythemovie.com/
[10] http://www.cdbaby.com/cd/catiecurtis
[11] http://www.trannyshack.com/
[12] http://www.BuffaloGirlsTheMovie.com
[13] http://girlieaction.us1.list-manage1.com/track/click?u=1d59aca4aeedaab429816159e&id=d2973041c6&e=c88eacae9f
[14] http://www.advocate.com/arts-entertainment/hot-sheet