---
Hot Sheet: Any Day Art
By Advocate.com Editors
Originally published on Advocate.com December 14 2012 3:26 PM ET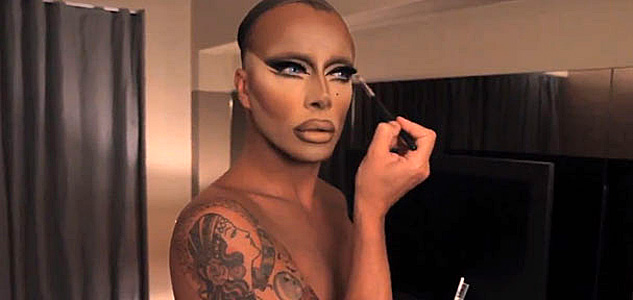 10. MUSIC: "Feed Me Diamonds," MNDR featuring Raven
Beautiful in drag or out, RuPaul's Drag Race star Raven is hypnotic in the new MNDR video for "Feed Me Diamonds." The slow-burning electro track pulsates as Raven transforms himself into a star. (Watch the video)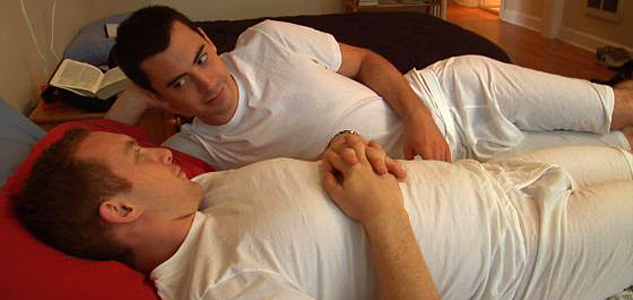 9. DVD: The Falls
The latest film to tackle the seemingly conflicting arenas of faith and sexuality, The Falls captures the lives of two young Mormon missionaries struggling to make sense of their faith, their world, and their desire for one another. Along the same vein as Latter Days and The Seminarian, this heartfelt drama from director Jon Garcia arrives at one central point: love is not a sin. The quiet, intimate film screened at LGBT festivals across the nation and is now available on DVD through Breaking Glass Pictures.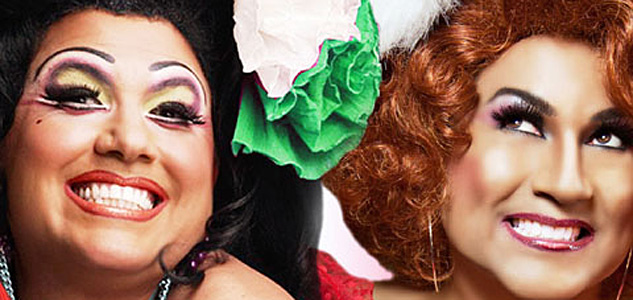 8. THEATER: Feliz Navi Divas
This drag show starring Kay Sedia and Chi Chi Rones promises spicy holiday fun with songs, stories, and more. Two nights only, Monday and Tuesday, at the Cavern Club Celebrity Theater in Casita del Campo Restaurant, Los Angeles.


7. EVENTS: Atlas Obscura at The Bunny Museum
Los Angeles is full of all sorts of odd treasures, but one of them is The Bunny Museum, in nearby Pasadena. Join the adventure-seeking national outfit, Atlas Obscura, as the Los Angeles chapter hops on over to the 'burbs for an afternoon with more than 26,000 bunny-related items, plus seven real bunnies who love eating kale. Yes, they call it the Hoppiest Place On Earth. 2 p.m., $12. For more information on this event or other chapters of Atlas Obscura across the country, visit AtlasObscura.com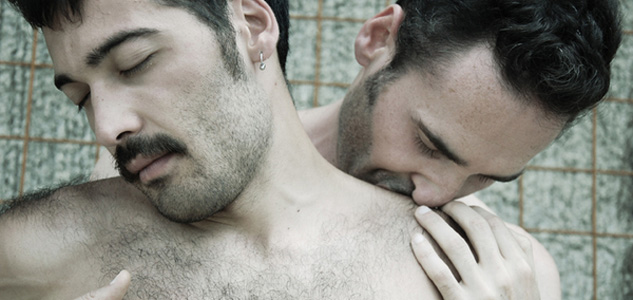 6. ART: "Diaries: An Anthology of Photography From Italy"
This show at the Leslie-Lohman Museum of Gay and Lesbian Art in New York City focuses on "the male nude, its beauty, Eros and sexuality," says curator Peter Weiermair. He has gathered intimate, rarely exhibited photo-diary images from well-known Italian artists, including Matthias Herrmann, Fiorenzo Niccoli, the team of Luigi and Luca, and several others. There's an opening reception tonight and a curator talk Tuesday, and the exhibition runs through February 3.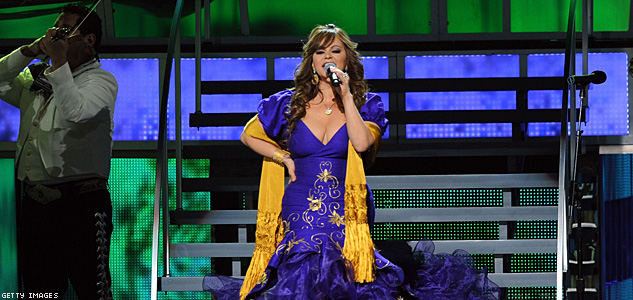 5. MUSIC: Jenni Rivera: La Misma Gran Senora
We lost an amazing talent and indelible personality this week when Mexican-American singer Jenni Rivera died in a plane crash. Ironically, Rivera was set to star in her own ABC show and, likely, poised for crossover stardom. She also had an album released just days after her untimely death at 43. La Misma Gran Señora (The Great Lady Herself) is out now.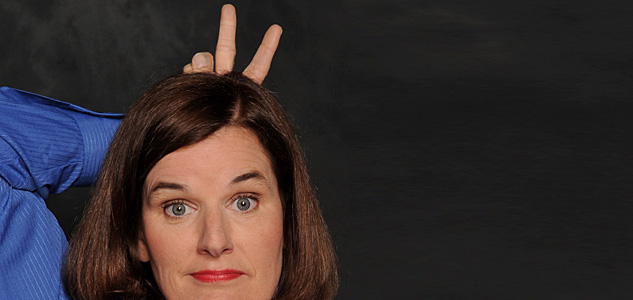 4. EVENTS: Paula Poundstone
Paula Poundstone brings her legendary comedy to Long Beach for one night only in a Breast Cancer Benefit at The Ernest Borgnine Theatre. After the show, she'll meet with anyone who wants to meet with her. She happily signs autographs and poses for pictures. She is truly a refreshing anti-celebrity: warm, gracious, genuine. If you like intelligent, philosophical comedy you'll love Paula Poundstone. Lesbian-owned Lola's Mexican Cuisine, which is providing food for the event, will donate a portion of the proceeds to Artful Thinking, an organization that benefit those affected by Breast Cancer and HIV/AIDS. 7 p.m., $44. For Tickets, visit BrownPaperTickets.com.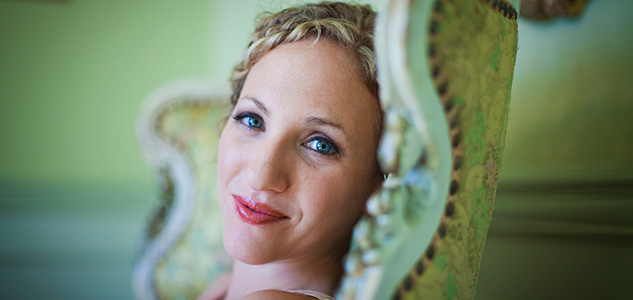 3. MUSIC: Natalia Zuckerman, Gypsies & Clowns: Natalia Zukerman and Friends Live at SPACE
Praised by publications from The New Yorker to Curve, lesbian Americana/blues singer Natalia Zukerman has a new live set, out now: Gypsies & Clowns: Natalia Zukerman and Friends Live at SPACE. The Evanston, Ill. performance featured guests like Willy Porter, Trina Hamlin, and Garrison Starr. If you don't know Natalia's music, it's definitely worth a listen.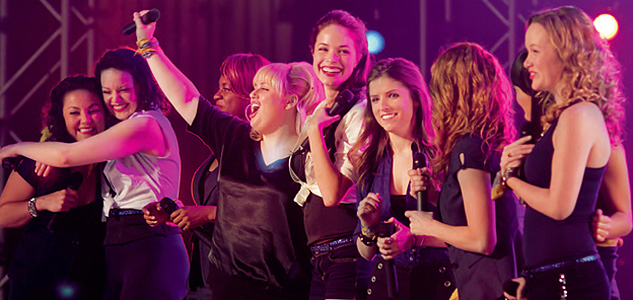 2. DVD: Pitch Perfect
Taking a hint from the success of musical comedies like Glee, Pitch Perfect takes girl power to a whole other level in this riotous, snarky comedy from director Jason Moore. Featuring several fierce leading ladies — including the always-hilarious Rebel Wilson, the ever-adorable Anna Kendrick, and Esther Dean's powerhouse lesbian rocker. The film hits DVD and Blu-Ray on December 18, from Universal, meaning you can get pitch-slapped in the privacy of your own home. And don't even try to tell us you don't like getting slapped around by some sexy songstresses. (Watch the preview and order the film)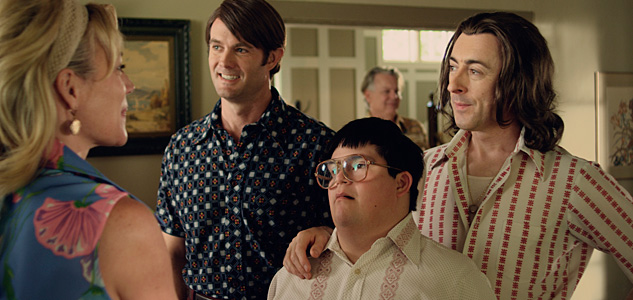 1. FILM: Any Day Now
Any Day Now stars the incomparable Alan Cumming and Garret Dillahunt as a gay couple who adopt a teenage boy with Down syndrome (Issac Leyva) who's abandoned by his drug-addict mother and taken in by the two men. Set in the 1970s, the powerful film touches on struggles for gay couples when adopting, on the differently-abled foster children who too often fall between the cracks of the state support system, and draws powerful parallels that show us just how little has changed for many LGBT families around the country. Cumming's performance has been hailed as the best of his career, and the film earned audience awards at numerous film festivals, including Tribeca Film Fest, OutFest 2012, Woodstock Film Festival, and the Chicago International Film Festival. From director Travis Fine and Music Box Films, Any Day Now opens in theaters nationwide today. Watch the trailer below.
---
Links:
[1] http://www.advocate.com/
[2] http://www.out.com/entertainment/popnography/2012/12/13/watch-raven-new-mndr-video-feed-me-diamonds
[3] http://bit.ly/XimYOO
[4] http://www.breakingglasspictures.com/index.php?option=com_jmovies&Itemid=2&task=detail&id=173
[5] http://www.cavernclubtheater.com/FELIZDIVAS.html
[6] http://www.atlasobscura.com/events/a-bunny-museum-christmas
[7] http://www.leslielohman.org/about/press-release/diaries-pr.html
[8] http://www.brownpapertickets.com/event/282411
[9] http://www.advocate.com/arts-entertainment/film/2012/09/28/rebel-wilson-big-fun-our-interview
[10] http://www.advocate.com/arts-entertainment/film/2012/08/23/watch-anna-kendrick-rebel-wilson-riff-pitch-perfect
[11] http://www.advocate.com/arts-entertainment/film/2012/10/05/watch-ester-dean-lesbian-perfect-harmony-pitch-perfect
[12] http://www.pitchperfectmovie.com/
[13] http://www.advocate.com/arts-entertainment/film/2012/12/13/garret-dillahunt-tackles-gay-adoption-any-day-now
[14] http://anydaynowmovie.com/
[15] http://www.advocate.com/arts-entertainment/hot-sheet