---
Hot Sheet: Unpredictable Folk
By Advocate.com Editors
Originally published on Advocate.com January 04 2013 3:10 PM ET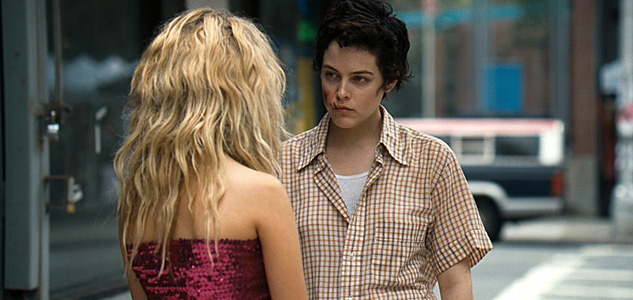 10. DVD: Jack and Diane
In Jack and Diane, a steamy summer romance between sweet, naive Diane and tough, no-nonsense Jack amid the New York City skyscrapers quickly sweeps both ladies off their feet. But when the lovers try to come to terms with their imminent separation at summer's end, Diane's sorrow begins to manifest itself in terrifying, violent physical changes to her body. Starring Juno Temple and Riley Keough, the film features new music from múm and Kylie Minogue. Written and directed by Bradley Rust Gray. Available at Amazon. See a preview below.


9. BOOKS: Calling Dr. Laura: A Graphic Memoir By Nicole J. Georges
In this coming-of-age/coming-out graphic memoir, noted Portland zinester and illustrator Nicole J. Georges chronicles her discovery that her mother lied to her when she said her father had died. Instead, Georges learns through her half-sister that he had been alive and her entire family had been keeping that secret for two decades. Georges turns to controversial Dr. Laura to help her sort it all out. Preorder the memoir, which comes out January 22.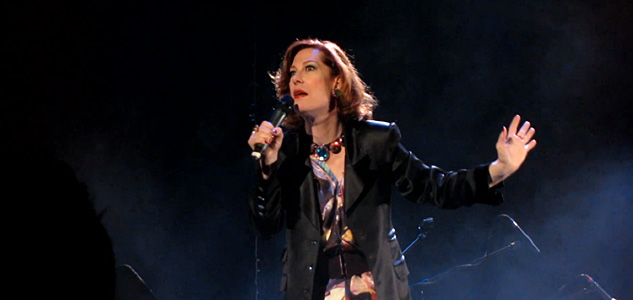 8. THEATER: Squirts: New Voices in Queer Performance
Squirts celebrates precocious and promising new voices as they join queer performance legends in evenings ranging from stand-up comedy and cabaret to multimedia and traditional queer performance art. Each night of Squirts will feature a guest legend — an established icon of the queer performance world. Guest stars Justin Vivian Bond (pictured above), John Kelly, Peggy Shaw, Deb Margolin, Marga Gomez, and Mike Albo helped create the world in which the Squirts form their own voices. Performing each evening: Khi Armand, Becky Eklund, Man Meat Collective, Buzz Slutzky, Chris Tyler, and Santiago Venegas. Through January 13 at La MaMa in New York City.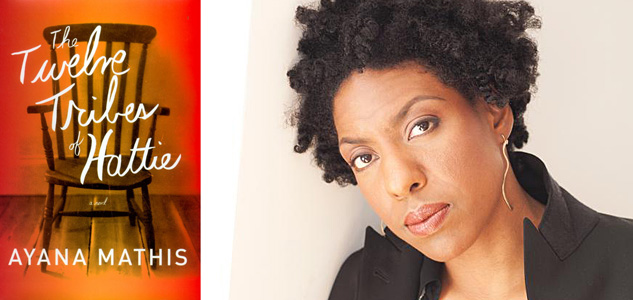 7. BOOKS: The Twelve Tribes of Hattie by Ayana Mathis
Ayana Mathis's debut novel, about a 15-year-old black girl who flees Georgia for a better life in 1923 Philadelphia, already has Oprah Winfrey's seal of approval. Hattie Shepherd, who already had twin babies by the time she got to the city of brotherly love, gives birth to nine more children. The novel, now in paperback, follows the complex Hattie, her children, and her grandchild through a 60-year journey of strength, poverty, race, sexuality, and secrets.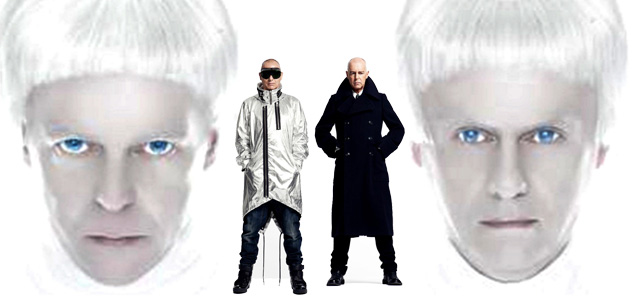 6. MUSIC: "Memory of The Future," Pet Shop Boys
Pet Shop Boys release their newest single, "Memory of the Future," off their latest album, Elysium. The chill dance single is their third off the album, and the EP features five remixes from producer Stuart Price Ulrich Schnaus, as well as new interpretations from DJ Waldo Squash and Digital Dog. Remixes on Amazon.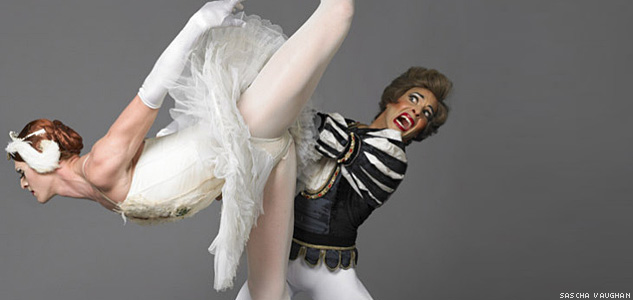 5. DANCE: Les Ballets Trockadero de Monte Carlo
If you were the little boy who wanted to dance en pointe, here is your dream come true. The company was founded almost 40 years ago, and the delight is not in low-ball camp but beautifully executed and informed dance with a very smart wink. A highlight of the company's Joyce season is the New York premiere of an excerpt from the final act of Laurencia, a 1939 piece about a peasant revolution, originally choreographed by Vakhtang Chabukiani. The programs also feature favorites like Paquita and Go for Barocco. The Chicago Tribune notes a star turn by prima ballerina Ida Nevasayneva (a.k.a. Paul Ghiselin), whose "Dying Swan, with its molting feathers and funky chicken interpolations, may well by now have eclipsed Anna Pavlova's original." Hurry! Last weekend at the Joyce Theater in New York City.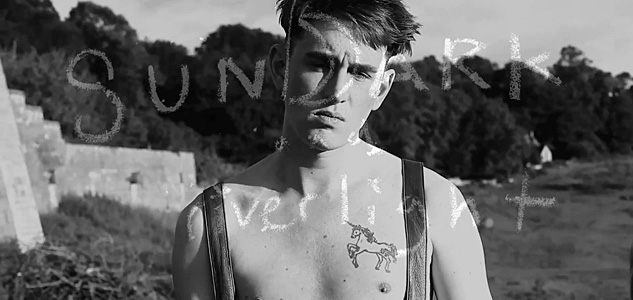 4. MUSIC: Sundark and Riverlight by Patrick Wolf
Londoner and singer-songwriter Patrick Wolf is stripping back down to his roots as a simple storyteller with his folksy album Sundark and Riverlight. After a stint with pop music, Wolf is using his ukelele, viola, and piano skills for this album. On Amazon.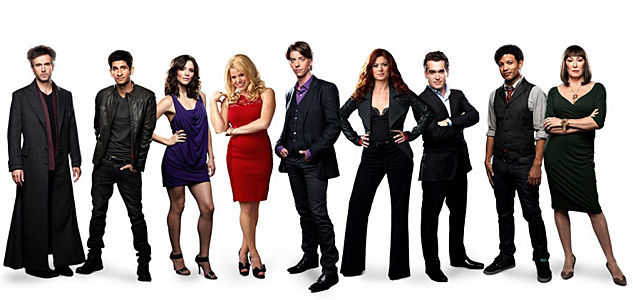 3. DVD: Smash Season 1
For those of you who didn't giddily look forward to hate-watching this NBC hit every week last year, you can catch up in one jazz hands-filled weekend with Smash Season 1 now out on DVD. For those of you who know every song and dance from this show already, the DVD set also includes deleted and extended musical numbers you can use to stump even the biggest Broadway babies. On Amazon.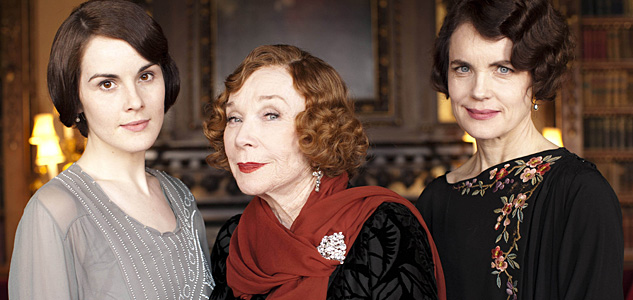 2. TELEVISION: Downton Abbey Season 3
We hope you're prepared for the Roaring '20s, because this next installment chronicling the Crawley family and their staff downstairs promises to be full of gasp-inducing moments. Be especially excited for the deliciously evil Thomas's journey as well as Shirley MacLaine's guest role as foil to Maggie Smith's Dowager Countess. More information on PBS.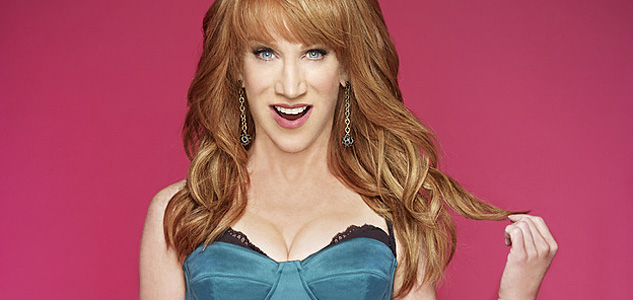 1. DVD: Kathy Live! on Bravo TV
Just like Anderson Cooper's talk show, when Kathy Griffin's gabfest returns for its second season there will be one noticeable difference: It's now live. If you've already tired of Kathy's loud, foulmouthed "What won't she say?" speak, then maybe her two premiere guests will entice you enough to watch: Jane Lynch and Liza Minnelli. The new season premieres Thursday on Bravo.

---
Links:
[1] http://www.advocate.com/
[2] http://www.amazon.com/Jack-Diane-Riley-Keough/dp/B009OCR13O/ref=sr_1_1?s=movies-tv&ie=UTF8&qid=1357328847&sr=1-1&keywords=Jack+and+Diane
[3] http://www.hmhbooks.com/hmh/site/hmhbooks/bookdetails?isbn=9780547615592
[4] http://lamama.org/the-club/squirts/
[5] http://www.amazon.com/Memory-Future-Pet-Shop-Boys/dp/B00A6F9Y9C/ref=sr_1_2?s=music&ie=UTF8&qid=1357329051&sr=1-2&keywords=%22Memory+of+The+Future%2C%22+Pet+Shop+Boys
[6] http://www.joyce.org/performancestickets/calendar_detail.php?event=470&theater=1
[7] http://www.amazon.com/Sundark-Riverlight-Patrick-Wolf/dp/B008SVFOG8/ref=sr_1_1?s=music&ie=UTF8&qid=1357329381&sr=1-1&keywords=Sundark+and+Riverlight
[8] http://www.amazon.com/Smash-Season-One-Katharine-McPhee/dp/B008CRC506/ref=sr_1_1?ie=UTF8&qid=1357329133&sr=8-1&keywords=smash+season+1+dvd
[9] http://www.pbs.org/wgbh/masterpiece/downtonabbey/
[10] http://www.bravotv.com/kathy
[11] http://www.advocate.com/arts-entertainment/hot-sheet