---
Hot Sheet: Girls Will Be Shameless
By Advocate.com Editors
Originally published on Advocate.com January 11 2013 3:15 PM ET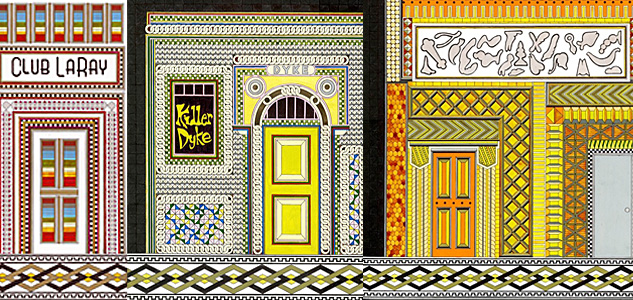 10. ART: "Memory Palaces"
Edie Fake's pen and gouache drawings use architectural motifs to reimagine sites associated with Chicago's LGBT history and pay homage to departed friends. Fake has his first solo show in the Windy City at Thomas Robertello Gallery; it opened last week and runs through February 16.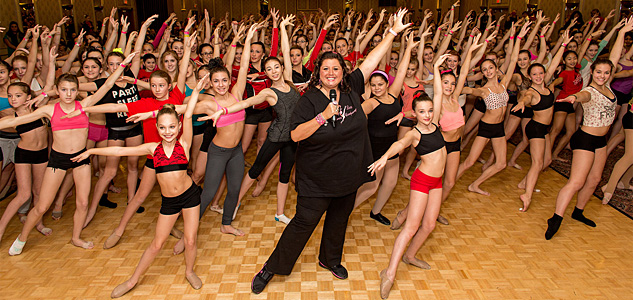 9. DVD: Dance Moms, Season 2: Volume 1 and 2
The show you love to hate is on DVD just in time for the new season. Watch last season's mama drama (exactly how many times can Kelly break down and storm out during practice?), marvel at the fascinating and compelling megalomaniac that is dance teacher Abby Lee Miller, and witness more name-calling, backstabbing, and chair-throwing than ever before. Even better: This season had its own lesbian dance mom, Kaya (who went by the nickname Black Patsy for some reason), whose appearance (and her brilliant turn in the reunion episodes) underscored not just lesbophobia but the vast class and race differences between her and the (generally) affluent regular cast of moms.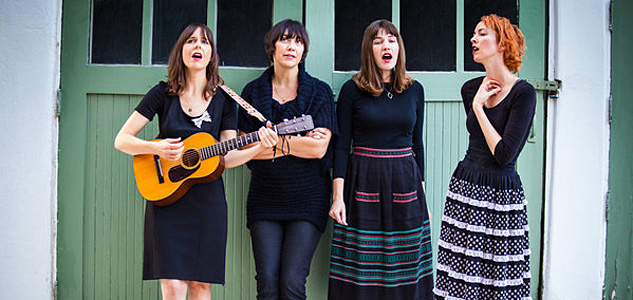 8. MUSIC: The Living Sisters, Run For Cover
A folk supergroup of female singer-songwriters, the Living Sisters have their second release, Run for Cover, out now. Their heralded first collection, Love to Live, featured only Eleni Mandell, Inara George, and Becky Stark (all indie stars in their own right), but Alex Lilly (a backup singer for George's Bird and the Bee group) joins for Run for Cover. The six-song EP includes covers of classic mid-century tunes like "Jolene" and "Make Love to Me."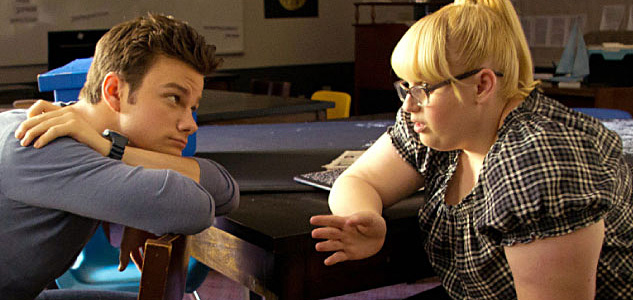 7. FILM: Struck by Lightning
Everyone's favorite gay Gleek, Chris Colfer, is trading the halls of McKinley High for and a starring role and writer credit in his debut screenplay, Struck by Lightning. The film, which opens nationwide today, sees Colfer's protagonist team up with Pitch Perfect's Rebel Wilson to take down the popular kids via blackmail. SPOILER: Told in hilarious flashbacks after Colfer's Carson Phillips is struck dead by lightning in his school parking lot, the film proves that life is what happens while you're busy making other plans. Watch the trailer below, and keep an eye out for costars including Juno's Allison Janney, My Best Friend's Wedding's Dermot Mulroney, Mad Men's Christina Hendricks, and Modern Family's Sarah Hyland.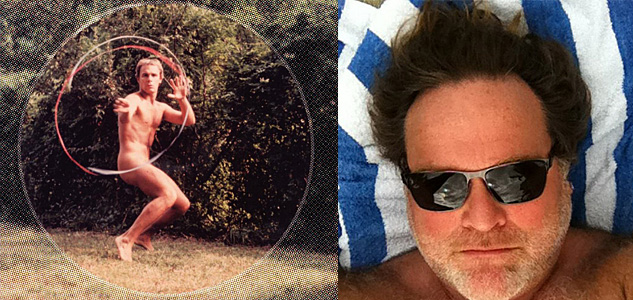 6. BOOKS: The Talking Day by Michael Klein
Lambda Literary Award-winning poet Michael Klein gives you a personal glimpse into his New York: from Binghamton upstate to the shores of Long Island and the people, places, moments, and thoughts in between. Even the snootiest poetry snobs and anti-poetry readers alike will agree that Klein's work has substance and a point of view. (Available Tuesday)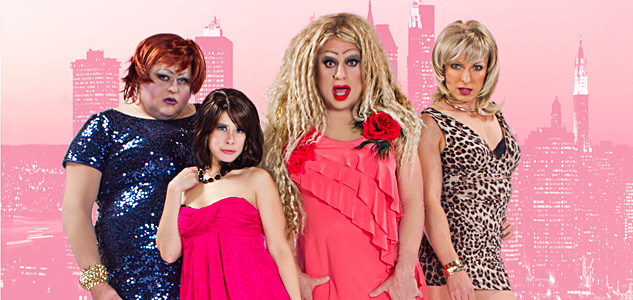 5. THEATER: Sex and the City: Live!
After a sold-out run last year, Sex and the City: Live! is back with new episodes featuring San Francisco's top drag performers as Carrie, Samantha, Charlotte, and Miranda. The production promises "a cornucopia of the most uproarious and ribald moments of the groundbreaking series." Two episodes each Wednesday night, beginning next week for an open-ended run at Rebel in the City by the Bay.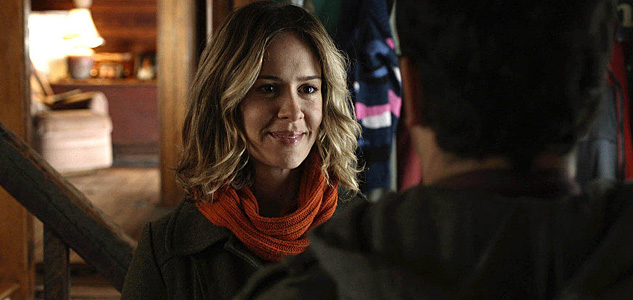 4. FILM: Journey to Fairhaven
If you can't get enough of out actress Sarah Paulson on American Horror Story or if you're tired of seeing her lesbian character endlessly tortured on the FX thriller, get out to the theaters this weekend to see Paulson costar in Fairhaven, a new feature-length drama from director Tom O'Brien. The story centers around writer and star Chris Messina's Dave, who returns to his hometown of Fairhaven, Mass., to attend his estranged father's funeral. Dave is confident he's made the right choice leaving his small-town roots in the past, but when he comes face-to-face with old friends like Jon (played by director O'Brien) and his wife, Kate, played by Paulson, Dave discovers that sometimes, you really can go home ... but not without a few old secrets and unresolved conflicts arising in the journey. Fairhaven opens today in theaters nationwide.

3. TV: Shameless and Fabulous
Showtime's aptly named dramadey Shameless returns Sunday at 9 p.m., and viewers are sure to be titillated by the wacky family's twisted antics. The Chicago family patriarch, single dad Frank Gallagher — played by William H. Macy — is more interested in drinking away the family's last few dollars than focusing on his six children. But the kids — including gay teen Ian, played by Cameron Monaghan (pictured above) — find a way to grow up in spite of their deadbeat dad. Get a steamy sneak peek of an abruptly interrupted tryst between Ian and and his boyfriend in the clip below, and get to know the whole Gallagher family on Showtime's free preview weekend Saturday and Sunday.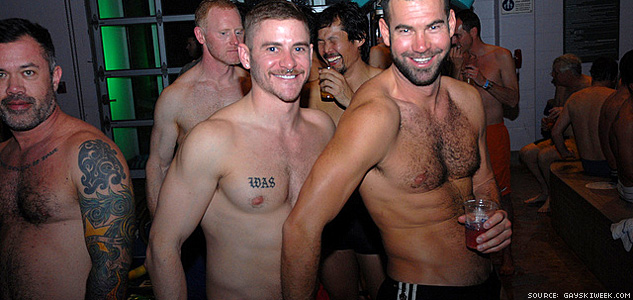 2. EVENT: Aspen Gay Ski Week
Whether you're a regular Bode Miller or Picabo Street, or you just like to sip, uh, hot cocoa in the lounge, Aspen Gay Ski Week tends to be a snowy good time. Aside from skiing, the week is full of dining, movies, dancing, comedy, cocktails, and new people amid some of America's most popular and stunning mountains. You might just be able to get some sleep if you're lucky. GaySkiWeek.com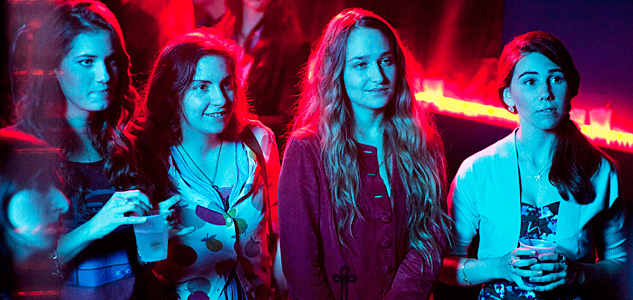 1. MUSIC: Girls Soundtrack Volume 1
Love it or loathe it, Girls is back on HBO. The second season of the anti-Sex and the City premieres Sunday night with New Normal and Book of Mormon star Andrew Rannells prominently featured (his naked frame deserves an Emmy nod). Pretend you're a broke Brooklyn hipster with the Girls Soundtrack Volume 1, out Tuesday. With songs from Robyn, Santigold, fun., and Belle & Sebastian, it'll be like your very own Williamsburg loft party.
---
Links:
[1] http://www.advocate.com/
[2] http://www.thomasrobertello.com/
[3] http://www.amazon.com/The-Talking-Day-Michael-Klein/dp/1937420272
[4] http://www.trannyshack.com/
[5] http://www.imdb.com/title/tt1341718/
[6] http://www.sho.com/sho/shameless/home
[7] http://gayskiweek.com
[8] http://www.advocate.com/arts-entertainment/hot-sheet