---
Hot Sheet: Project Fanilow
By Advocate.com Editors
Originally published on Advocate.com January 18 2013 5:26 PM ET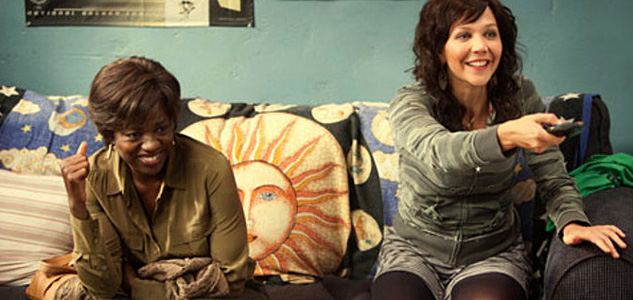 10. DVD: Won't Back Down on Blu-ray and DVD
Some months a film like Won't Back Down is as close to a lesbian film as you get: In it, Maggie Gyllenhaal is a single mom who thinks her daughter's elementary school sucks. Viola Davis, a concerned teacher who wants her own son to have a good education, agrees. So they team up to improve the school and the attitudes of the people teaching there. It's a movie, like a feminist Stand and Deliver, about feisty and embattled women who persevere through activism and, often, sheer willpower. Plus, Rosie Perez and Holly Hunter costar. Avaliable on Amazon.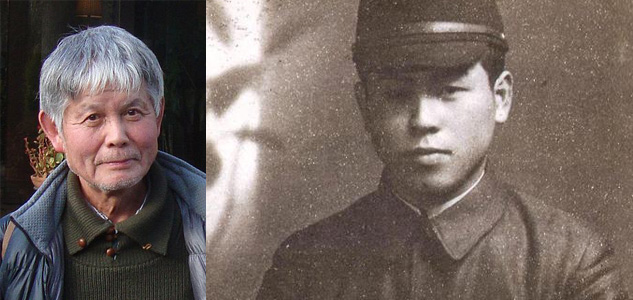 9. BOOK: Twelve Views from the Distance by Mutsuo Takahashi
From one of the foremost poets in contemporary Japan comes this entrancing memoir that traces a boy's childhood and its intersection with the rise of the Japanese empire and World War II. In 12 chapters that revisit critical points in his boyhood, Takahashi re-creates the lost world that was the setting for his beginnings as a gay man and poet. From University of Minnesota Press. Available on Amazon.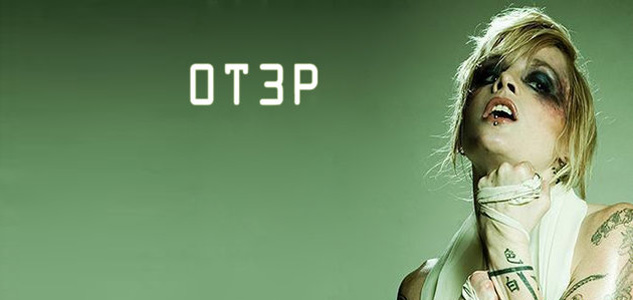 8. MUSIC: Otep: Hydra
This L.A.-based "nu-metal" quartet is fronted by Otep Shamaya, a fierce lesbian and outspoken LGBT advocate. Otep releases its sixth and final album, Hydra, on Tuesday. A tour is planned, so you'll have one last chance to see the band in action.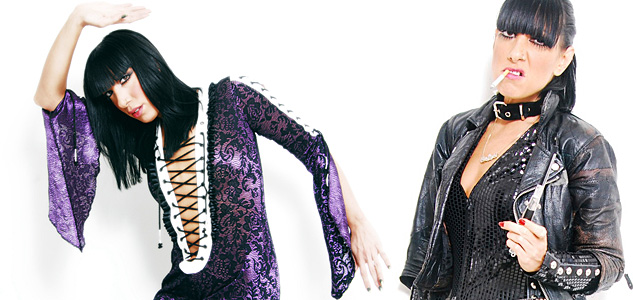 7. EVENT: Lady Starlight at the Viper Room
This Sunday, Los Angelenos will get a chance to see the infamous Lady Starlight live, twice. Starlight, the multitalented DJ, style icon, and performance artist (she's Lady Gaga's cultural guru), will headline her own DJ set at the Viper Room following her opening performance for Lady Gaga's Born This Way Ball at Staples Center in Los Angeles. At her own concert she'll be joined by Dirty Pearls, DJ David, Junius Frey, Sarai Knowledge, and Pillow Theory, promising a strange and memorable musical experience from the artist whose interpretive performances and vast collection of classic hard rock and heavy-metal vinyl are legendary.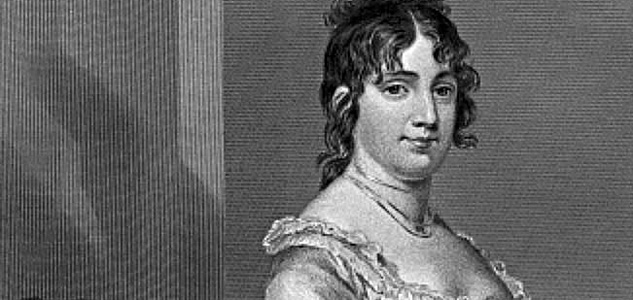 6. THEATER: My First Lady
Two leading lights of LGBT theater, playwright David Koteles and director Jason Jacobs, collaborators on the GLAAD Award-nominated The Bald Diva, team up again for My First Lady, in which Martha Washington, Abigail Adams, Dolley Madison (pictured above), and Thomas Jefferson's daughters meet for a White House tea party that quickly escalates into a battle over race, class, and gender in early America. The play, which opens tonight, is part of the New York–based Metropolitan Playhouse's Founders Festival, featuring eight new works inspired by the writings of the nation's founding fathers and mothers and continuing through January 27.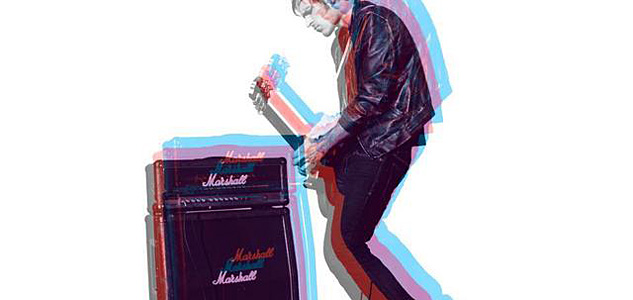 5. MUSIC: Michael Van London: American Blood & Guts
This out musician, who fronted the Bombs and the Black Beverly Heels, released his new EP, American Blood & Guts, on Friday. Produced by Brad Cook, who's worked with the Foo Fighters and Ben Harper, the five-track set features songs used in Chris Colfer's screenwriting debut, Struck by Lightning. Watch a fan-made video of Van London's "Feel Love" below: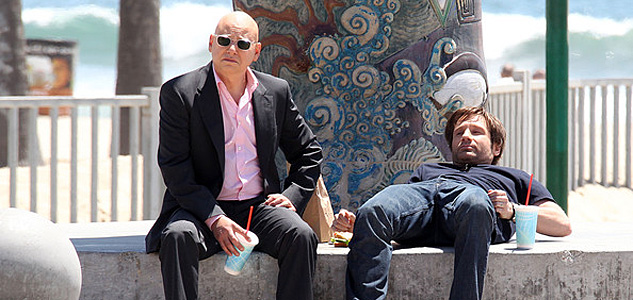 4. TV: Californication Goes Gay
David Duchovny's aptly named protagonist in Californication, Hank Moody, is more or less the epitome of modern-day upper-class hedonism. The sixth season of the Golden Globe-winning comedy, which airs Sundays at 10:30 p.m. on Showtime, sees Hank make an effort at getting sober and bend over backwards to land a client — even if that means taking a turn playing for the other team. In Sunday's episode, called "Quitters," Hank discovers just how far he's willing to go to sign out and proud movie star Robbie Mac, played by Johann Urb. Catch a preview below, and watch select full episodes for a limited time at Sho.com.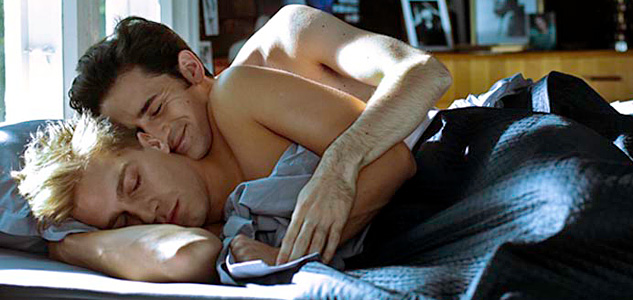 3. FILM: Let My People Go!
Have the hankering for a French-Jewish family farce this weekend? Well, look no further than Let My People Go! The film, which won Best Comedic Film at Philadelphia's QFest, stars Nicolas Maury as Reuben, a gay mailman who lives with his Norse god of a boyfriend in Finland. Due to a series of mishaps and heartbreak, he returns to his quirky family in Paris, where madness ensues. While this French film may not have Catherine Deneuve, it does star Pedro Almodóvar muse Carmen Maura as Reuben's ditzy mother. Let My People Go! is now playing in New York and Los Angeles.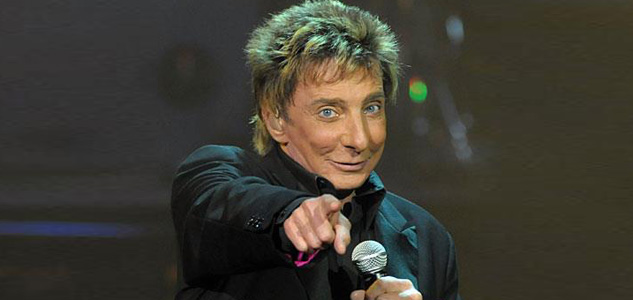 2. THEATER: Manilow on Broadway
If you're trying to get the feeling again, turn to the man who makes the whole world sing. Barry Manilow, '70s hitmaker and Bette Midler's onetime bathhouse accompanist, promises to make Broadway's St. James Theatre the hottest spot north of Havana as he performs songs from his extensive catalog in a limited engagement, opening tonight and running through February 23.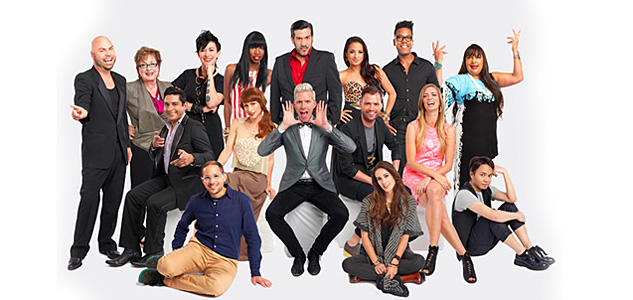 1. TV: Project Runway Is Back on TV
The season 11 premiere of Project Runway on Thursday promises the usual mix of gay male designers — nobody so far has indicated who is gay, but a quick peek at the lineup holds a few clues — and at least one bisexual female designer, though we're not sure she'll be out on the show. For the first time, the designers will compete as teams of two. Tim Gunn, Heidi Klum, and Nina Garcia, are all back but judge Michael Kors bowed out and was replaced by designer Zac Posen. Here's hoping he can deliver the same kind of one-line bitchy quips Kors mastered (e.g. "She looks like Barefoot Appalachian Lil' Abner Barbie"). The show airs at 8 p.m./7 p.m. Central on Lifetime.
---
Links:
[1] http://www.advocate.com/
[2] http://www.amazon.com/Wont-Back-Blu-ray-Viola-Davis/dp/B00A993ZRC/ref=sr_1_1?ie=UTF8&qid=1358538086&sr=8-1&keywords=blu+ray+Won%C2%92t+Back+Down
[3] http://www.amazon.com/s/ref=nb_sb_noss_1?url=search-alias%3Dstripbooks&field-keywords=Twelve+views+from+the+distance
[4] http://www.theprp.com/2012/12/03/news/otep-says-hydra-will-be-her-last-album-calls-theprp-com-commenters-cowards-and-colostomy-bags/
[5] http://www.ladystarlightnyc.com/shows/
[6] http://www.metropolitanplayhouse.org/
[7] http://www.sho.com/sho/californication/home
[8] http://www.manilowonbroadway.com/
[9] http://www.mylifetime.com/shows/project-runway/season-11/designers
[10] http://www.advocate.com/arts-entertainment/hot-sheet