---
Hot Sheet: Twin Heartthrob
By Advocate.com Editors
Originally published on Advocate.com January 25 2013 4:18 PM ET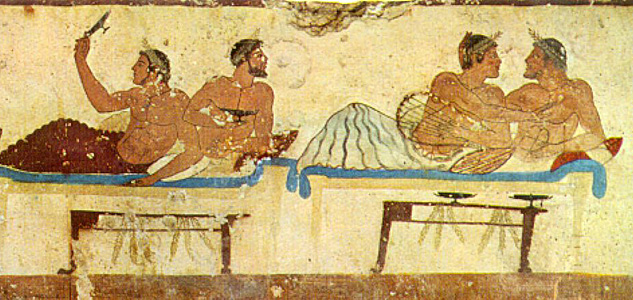 10. Book: The Joy of Sexus: Lust, Love, and Longing in the Ancient World by Vicki León
If it seems sex is everywhere these days, we've got nothing on the sex-obsessed citizens of the ancient world. Vicki Leon enlightens us on the sexcapades of ancient Greeks, Romans, and other peoples in her new book, The Joy of Sexus. Featuring masturbating gods, origins of orgies, and eco-friendly dildos, tales of the true practices of these polytheists makes 50 Shades of Grey look like child's play. The Joy of Sexus is available Tuesday from Walker Books.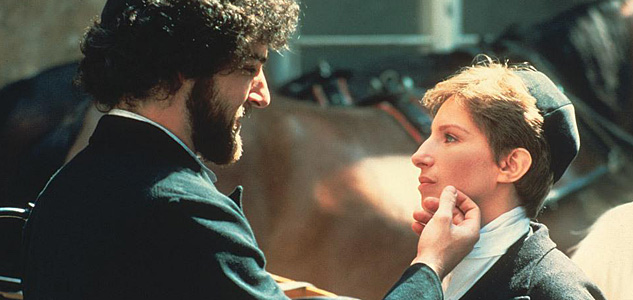 9. FILM: Downtown 30 from Outfest
The top LGBT film festival organization Outfest celebrates its 30th year, starting with a screening of Barbra Streisand's landmark directorial debut, Yentl, a film also celebrating its 30th anniversary. Streisand stars as Anshel, a brilliant woman who must disguise herself as a man to study the Talmud. Once she becomes "Yeshiva boy" Yentl, she is forced to hide her love for classmate Avigdor (Mandy Patinkin), even if it means marrying the beautiful Hadass (Oscar nominee Amy Irving). Tickets can be purchased at BrownPaperTickets.com or the Downtown Independent in Los Angeles, where the film screens Wednesday at 7 p.m.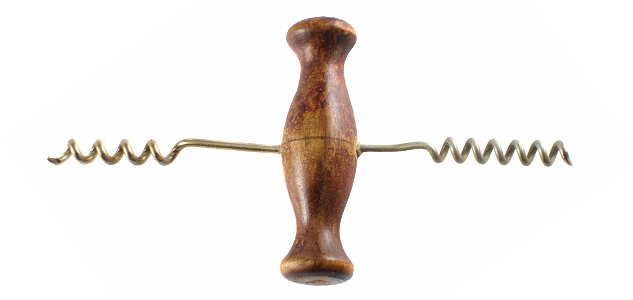 8. EVENTS: Bisexuality: Identity and Experience
The Trevor Project's NextGen NYC programming committee and Delta Lambda Phi Fraternity of New York University present a deep discussion with writers and leaders on bisexuality. Wednesday, 7:30 p.m., New York City. Check the Facebook invite for details.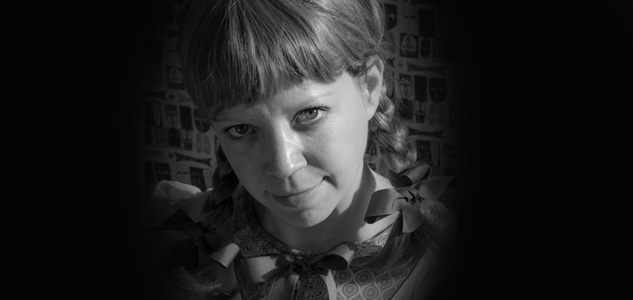 7. THEATER: The Bad Seed
When an LGBT-focused theater company performs a 1950s drama about an innocent-looking little girl who is actually a multiple murderer, the camp possibilities are endless. Philadelphia's Mauckingbird Theater Company offers a staged reading of Maxwell Anderson's The Bad Seed, which was a hit on Broadway in 1954 and was adapted for film in 1956. Three nights only, tonight through Sunday.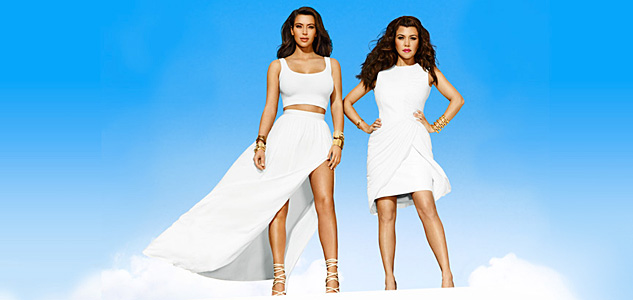 6. TV: Kim and Kourtney Take Miami on E!
Long before there was a Kanye baby on the way, Kim Kardashian and her less celebrated but more stable sister filmed this season of Kim and Kourtney Take Miami, the E! Series that was once called Kourtney and Khloe Take Miami (but then Khloe got a life, er, had "work commitments" and brought in Kim, who generally has nothing else to do). The rebooted series premiered last week with a much-ballyhooed episode in which Kim criticized Kourtney for her "boring" mom life and said she'd just die if she had a kid right now (cue: the Kimye baby news that we all know by now). This week's episode, which is reportedly all about Miami's lesbian scene, remains to be seen, but since Kim was single during filming and loves attention from people of all genders, anything's on the table as the Kardashian sisters take over South Beach. Is this our last chance to see a Kardashian lez out? Probably not, since there are two more Kardashian teens waiting in the wings for their shot at fame. But still, we'll tune in.

Oh, and here's a video of Kim using Kourtney's breast milk to treat her own psoriasis. We're not kidding.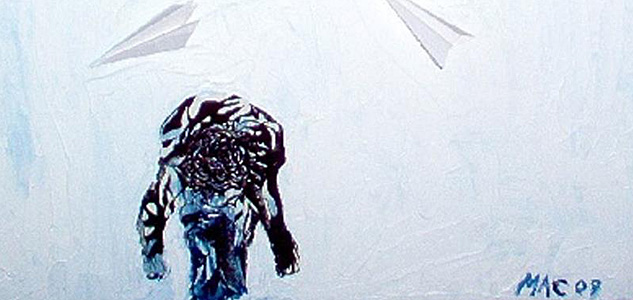 5. ART: "Transformation: 20 Years in the Making of a Man Named Mac"
Rhode Island artist Mac MacDougall has documented his gender transition in prints, drawings, and paintings. "These self-portraits set me free," says MacDougall. "They allowed me to abandon the notion that I was someone who I truly was not, and held my hand while I let go of all that others in the world said I was." The show opened this month and runs through March 1 at the Peregrine Gallery in Providence.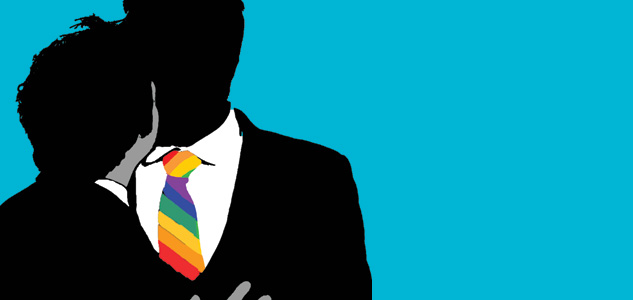 4. DVD: Out in the Open
With the first pro-LGBT president officially back in office and marriage equality sweeping the nation, the time is right to reflect on the success of those out, loud, and proud LGBT celebrities, musicians, and our allies. That's exactly the goal of Matthew Smith's moving documentary, Out in the Open, available on DVD through Breaking Glass Pictures starting Tuesday. Aimed at reaching at-risk youth around the world and their families, Out in the Open contends that no two people are alike and that all people should be celebrated. Featuring interviews with Carson Kressley, Greg Louganis, ally and Oscar-nominated actor Eric Roberts, and many more, the film sees each subject discuss how they coped with stereotypes associated with their sexual orientation, ultimately overcoming such prejudice to achieve their dreams. The DVD includes a director's commentary, deleted scenes, and bloopers from the film, presented in partnership with QC Cinema.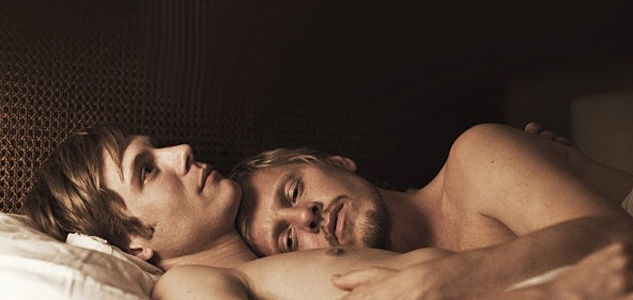 3. DVD: Keep the Lights On
Keep the Lights On chronicles the decade-long emotionally and sexually charged journey of documentary filmmaker Erik, played by Danish actor Thure Lindehardt, and closeted lawyer Paul, played by Damages' Zachary Booth. Both separately and together, Erik and Paul are compulsive risk-takers, fueled by sex and drugs as they float through a partnership marked by highs, lows, and dysfunctional habits. Available on DVD Monday from Peccadillo Pictures, the gritty, emotional film from director Ira Sachs is a personal, harrowing, and romantic examination of the depths of love in all its manifestations.

2. TV: RuPaul's Drag Race Season 5
Prepare to lip-synch for your life because the moment we've been waiting for has finally arrived. RuPaul's Drag Race season 5 premieres this Monday with a special 90-minute "Rupersized" episode. Soon-to-be drag superstars Penny Tration, Alaska (Sharon Needles's boyfriend), Honey Mahogany, and more fight it out for the crown on what promises to be the fiercest season yet. RuPaul's Drag Race airs at 9 p.m. on Logo.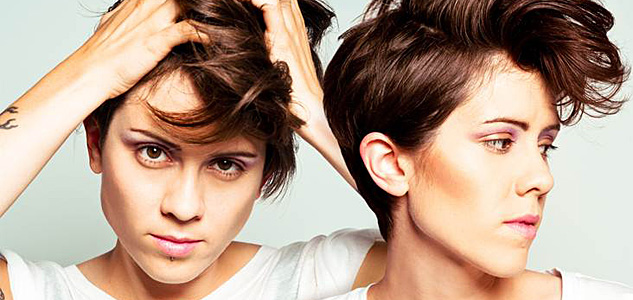 1. MUSIC: Tegan and Sara: Heartthrob
There are many things to love about Tegan and Sara: their adorable tomboy style, the majestic harmonies, and, of course, catchy pop songs that brim with feeling and sensuality. T&S's latest album, Heartthrob, sees the out twin duo heading in a more pop direction. Lead single "Closer" is, so far, the song of the year: it could make Grumpy Cat grin or Tommy Lee Jones dance. It's so good, in fact, that after being out for months, it's crossing over to mainstream radio (with an accompanying video that features same-sex couples making out, no less). Heartthrob comes out Tuesday in the midst of the girls' U.S.-Canadian tour. And in other T&S news, the duo will perform at the Coachella music festival in April.
---
Links:
[1] http://www.advocate.com/
[2] http://www.bloomsbury.com/us/the-joy-of-sexus-9780802719973/
[3] http://www.brownpapertickets.com/event/316321
[4] https://www.facebook.com/events/285138944941705/
[5] http://www.mauckingbird.org/bad-seed.html
[6] http://www.eonline.com/shows/kourtney_and_kim_take_miami
[7] http://www.macinkart.com/
[8] http://www.peregrinegallery.com/exhibitions/item/transformation-20-years-in-the-making-of-a-man-named-mac
[9] http://www.breakingglasspictures.com/index.php?option=com_jmovies&Itemid=2&task=detail&id=175
[10] http://www.peccapics.com/View/id,303
[11] http://www.logotv.com/shows/rupauls_drag_race/season_5/series.jhtml
[12] http://www.advocate.com/arts-entertainment/hot-sheet