---
Hot Sheet: Great and Powerful
By Advocate.com Editors
Originally published on Advocate.com March 08 2013 2:43 PM ET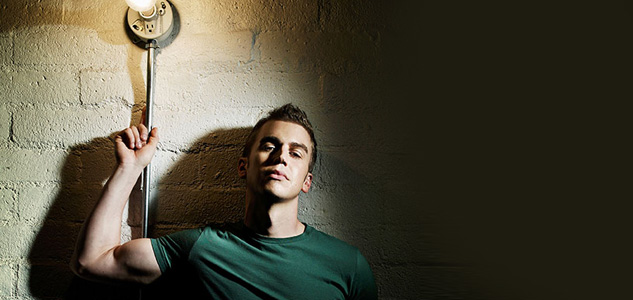 10. MUSIC: Spencer Day: The Mystery of You
This gorgeous, and out, jazz singer/songwriter/pianist releases his second album, The Mystery of You, on Tuesday. Chronicling the end of a relationship, the 13-track collection spans "smoky noir to Latin jazz to surf guitar to Middle Eastern and Asian melodies," according to Day's website.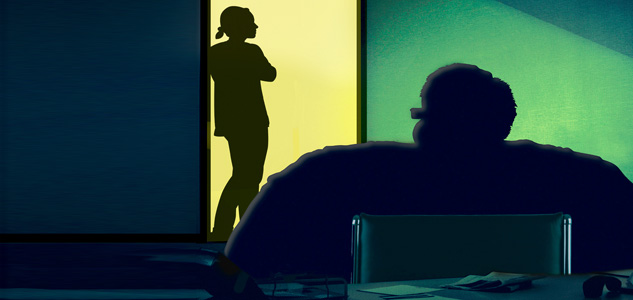 9. THEATER: The Whale
Tired of gay stereotypes and wall of abs theater? Naked Boys Singing this ain't. Since the death of his boyfriend, morbidly obese 600 pound Charlie has confined himself to his small Idaho apartment and is eating himself to oblivion. With his health quickly failing, Charlie becomes desperate to reconnect with Ellie, his estranged and angry teenage daughter whom he has not seen in 17 years. Samuel D. Hunter's play has been nominated for a GLAAD Media Award. At South Coast Repertory in Costa Mesa, Calif., March 10 through March 31.



8. DVD/Blu-ray: Cirque du Soleil: Worlds Away
There are three things that most folks know about Cirque du Soleil at this point: 1) The shows are gorgeous and mesmerizing fêtes of strength, beauty, athleticism, and (occasionally subtextual) homoeroticism. 2) Tickets are pricey. 3) You have to live in a large city or visit one (like Las Vegas) in order to see a Cirque show. As Cirque du Soleil: Worlds Away comes out on Blu-ray, Blu-ray 3D, and DVD (all with UltraViolet, which lets you watch on the cloud and stream anywhere) on Tuesday, the two barriers that have kept LGBT fans from seeing the live shows, are gone. And if you buy DVD or Blu-ray, you'll get 20% off ticket purchase to select Cirque du Soleil live shows (including the LGBT-heavy Zumanity) in the U.S. and Canada until 2014.

The film is well worth the time and money. Executive produced by James Cameron (Avatar, Titanic) and directed by acclaimed filmmaker Andrew Adamson (The Chronicles of Narnia), Cirque du Soleil: Worlds Away captures all the performers up close and personal even when they are soaring 70 feet in the air. It's an immensely immersive experience, with fantastical worlds, amazing costumes (one set reads like Salvador Dali meets zebra people), and the best acrobatics you'll ever see on film. And the best part is, you get to watch it while sitting on your sofa. Buy it on Amazon here. See the trailer below.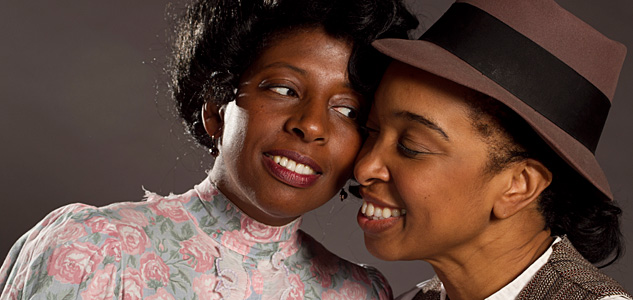 7. THEATER: A Lady and a Woman
Long before it was accepted, in the last place you'd think it was permissible, two women forge a bond that will last forever. Playwright Shirlene Holmes' critically-acclaimed love story recounts the courage of African-American women in the late 19th century using folklore and interlocking themes of spirituality and sexuality. The two-character play stars Velina Brown and Dawn L. Troupe. Directed by John Fisher, A Lady and a Woman will have its Theatre Rhinoceros premiere in San Francisco for a limited engagement. March 7 through 24.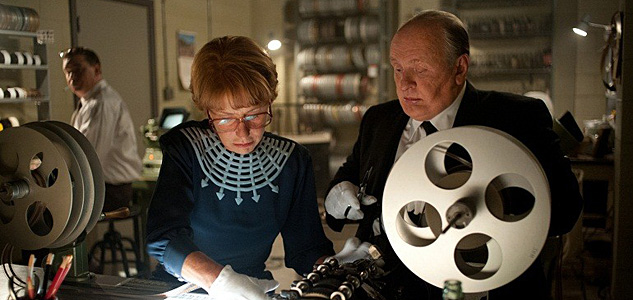 6. FILM: Hitchcock
If you feel the need to brush up on your Hitchcock before the upcoming Bates Motel TV series premiere then look no further than the Blu-ray shelf for two new releases that remind you why Hitch is the master of suspense. Hitchcock, the film about the making of Psycho, starring Anthony Hopkins and Helen Mirren, shows the kookier side of the prolific director, with a fabulous turn by Mirren as his wife who tolerates his obsession with his leading ladies. Next is Alfred Hitchcock: The Classic Collection, with three of Hitchcock's earlier films, Spellbound, Notorious, and Rebecca, making their Blu-ray debut. Loaded with commentaries, documentaries, and tributes to the director himself, this Blu-ray set is a collection to die for. Watch the trailer for Hitchcock below.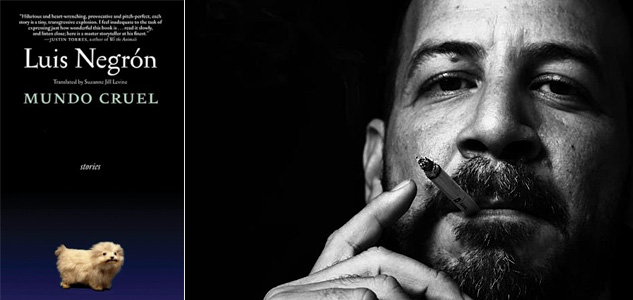 5. BOOKS: Mundo Cruel
Luis Negrón's amusing collection of short stories weave gritty, funny, and intimate tales from the eclectic island of Puerto Rico. The stories, while all so unique from each other, share an undercurrent of sexuality that provides a true air of authenticity; the real Puerto Rico, not the fortress-like resorts or tchotchke shops of Old San Juan. Mundo Cruel was such a success in Spanish that Random House will release this English-language edition on Tuesday.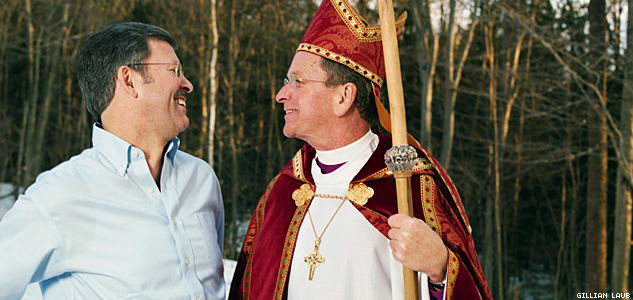 4. VOD: Love Free or Die
Being a trailblazer is never easy, but when it comes to tackling antigay sentiment in religious communities, it's a nearly Sisyphusian battle. But the courageous bishop Gene Robinson managed to do just that, as the first openly gay bishop ordained in the Episcopal church. Love Free or Die, which hits digital release platforms on Tuesday, details Robinson's experiences and contributions as bishop, and provides a look at how far this church has come — and those who hold it back. The film won the Special Jury Prize for documentaries at the 2012 Sundance Film Festival, and will be see a wide release on DVD April 9. In the meantime, you can find the video On Demand. See the trailer below.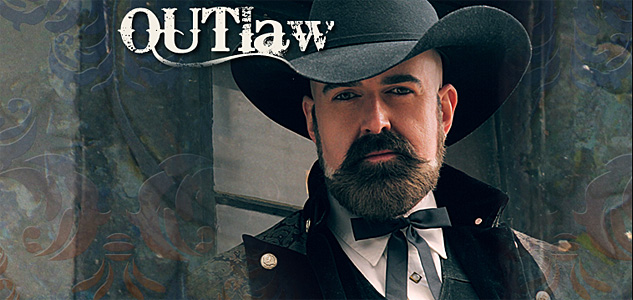 3. MUSIC: Drake Jensen: OUTlaw
Drake Jensen began rounding up fans with his debut album On Finding My Way to Finding You, which charted at #16 in the European Country Music Association's top 100. Now the openly gay country music artist aims to expand his fan base with Tuesday's release of his sophomore album, OUTlaw. Featuring the lead single "When It Hurts Like That", Jensen's latest effort continues to give the LGBT community increased visibility in the world of country music while also bringing many LGBT fans back to the genre. Pre-order your own copy of OUTlaw at Drake Jensen's official website today. Watch the video for "When It Hurts Like That" below.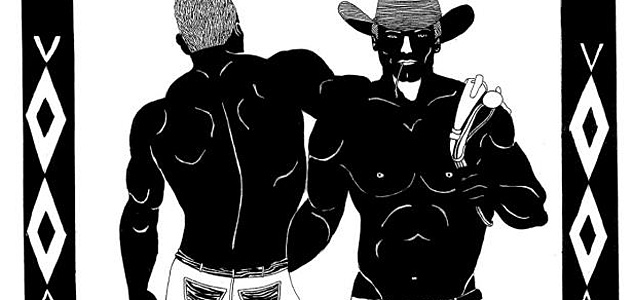 2. EVENTS: Queer As Shit Showcase in Austin
Whether or not you have a ticket to Austin's coolest nerdfest, SXSW, head over to Cheer Up Charlie's, for a music showcase featuring indie artists Light Asylum, rap duo Double Duchess, and Vacation Eyes. All that plus electronic, hip-hop, punk, DJs a drag show and what's being described to as "conceptual aerobics." Enjoy Double Duchess below.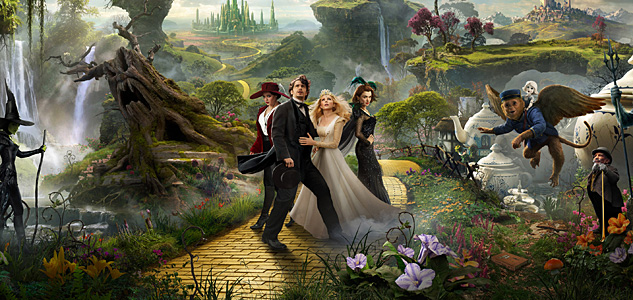 1. FILM: Oz: The Great and Powerful
Dust off them ruby slippers and and join the other friends of Dorothy this weekend as Oz: The Great and Powerful sweeps into town like a twister! If you're hesitant to skip down the yellow brick road again here are some reasons to get your Glinda on: It stars James Franco as Oz, Mila Kunis, Michelle Williams, and Rachel Weisz play the three sexy witch sisters, and there are some fierce flying monkeys! Though there's no Judy in this prequel, and Idina Menzel isn't defying gravity, the special effects and camera friendly cast are well worth this journey back to the Emerald City. See the preview below.
---
Links:
[1] http://www.advocate.com/
[2] http://spencerday.com/
[3] http://www.scr.org/calendar/view.aspx?id=5303#.UToouxmR3wm
[4] http://www.paramount.com/movies/cirque-du-soleil-worlds-away
[5] http://www.amazon.com/gp/product/B00AZM7IQC/ref=pd_lpo_k2_dp_sr_2?pf_rd_p=486539851&pf_rd_s=lpo-top-stripe-1&pf_rd_t=201&pf_rd_i=B00AIBZJLG&pf_rd_m=ATVPDKIKX0DER&pf_rd_r=1MP907D4RVEHCJFEDNBR
[6] http://www.therhino.org/
[7] http://www.amazon.com/Hitchcock-Blu-ray-Combo-Anthony-Hopkins/dp/B00ARA4SLU/ref=sr_1_1?ie=UTF8&qid=1362774036&sr=8-1&keywords=BLU-RAY+HITCHCOCK
[8] http://www.amazon.com/Alfred-Hitchcock-Classic-Collection-Blu-ray/dp/B00AQMGQVY/ref=sr_1_1?s=movies-tv&ie=UTF8&qid=1362774094&sr=1-1&keywords=Alfred+Hitchcock%3A+The+Classic+Collection
[9] http://www.amazon.com/Mundo-Cruel-Stories-Luis-Negron/dp/160980418X/ref=rec_dp_0
[10] http://www.advocate.com/politics/religion/2012/10/22/bishop-gene-robinson-not-retiring-quietly-no-one-thought-he-would
[11] http://www.drakejensen.ca/store.html
[12] https://www.facebook.com/events/512045892174736/?group_id=0
[13] http://www.advocate.com/arts-entertainment/hot-sheet