---
Hot Sheet: Dirt, Pride, and Square Dancing
By Advocate.com Editors
Originally published on Advocate.com June 28 2013 7:20 PM ET

10: ART: Pride Juried Show, Soho Gallery
If you're attending Pride festivities in New York City this weekend, stop by the Soho Gallery for Digital Art, just steps from the parade route, to view works submitted by numerous artists to celebrate LGBT Pride. Featured artists include Laurence Guzman, Hal Wiener, Taneesha Crawford, Corina Mihailescu, Kristi Stiff, Stephanie Ng, Meer Musa, Mike Enright, Rebecca Zagoory, Hedda Lettuce, and Sion Fullana. The show continues through Wednesday.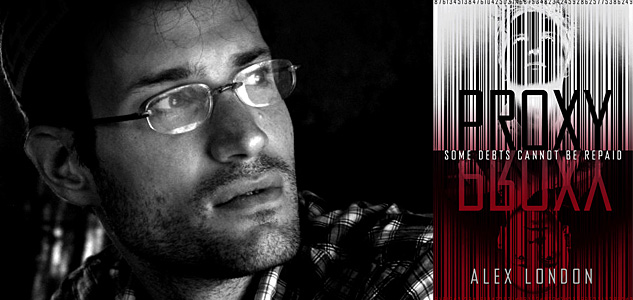 9: BOOKS: Proxy by Alex London
In both publishing and Hollywood, this is the era of the young adult novel. From Twilight and Hunger Games to Divergent and Mortal Instruments — all books turned films, the latter two debuting later this year — but with the exception of Mortal Instruments, few mainstream young adult books allow LGBT readers to see themselves in the characters. Not so with Alex London's fantastic, futuristic new novel, Proxy (Philomel, $17.99). In Proxy, kids born into poverty, proxies, pay off their debt by serving criminal sentences for the children of wealthy families, called patrons. When Knox, a patron born into one of the city's wealthiest families, crashes a car and kills one of his friends, his proxy, Syd, is sentenced to prison. But when Syd escapes, it sets off a series of high-intensity events that leave the two boys face to face. Knox and Syd realize that the only way to beat the system is to save each other and flee. What they don't know is that Syd is no ordinary proxy. The ensuing cross-country chase will uncover a society of rebels, test both boys' resolve, and shine a blinding light onto a world of those who owe and those who pay. Even better: Syd is gay, and his sexual orientation is neither wrapped up in a coming-out narrative nor anything uncommon; London makes Syd's orientation a normal part of the landscape of teen life in this futuristic world.

"When I was younger, there were no stories with gay main characters that were not about being gay," says London. "If I wanted to read about someone like me, then it would have to be in one very limited context. I like to think Proxy is another step toward a literary landscape where your sexuality does not limit the kinds of stories you can see yourself in or the kinds of stories you can create."

You can catch London on the Openly YA Tour this summer with David Levithan, Bill Konigsberg, and Aaron Hartzler, all reading from and signing their latest YA books — all of which feature gay teens in very different kinds of stories.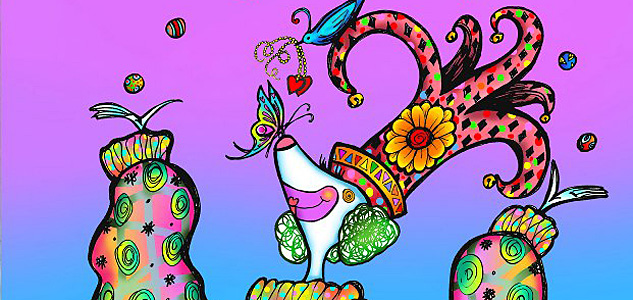 8: ART: Art Project Los Angeles
This annual art auction benefits a group with the same initials — AIDS Project Los Angeles. This year the event will offer works by such big names as Pablo Picasso, Andy Warhol, Keith Haring, Catherine Opie, Salvador Dalí, Robert Rauschenberg, Ed Ruscha, and Marc Chagall, as well as many up-and-coming artists. And the selection of art includes not only pretty pictures but jewelry, fashion, and home accessories. Anyone can preview the works for free from 10 a.m. to 4 p.m. Saturday, and the ticketed event, with live and silent auctions plus a cocktail reception, takes place from 6 to 10 Saturday evening. It all happens at the famed Bonhams auction house in L.A. Check here for more info.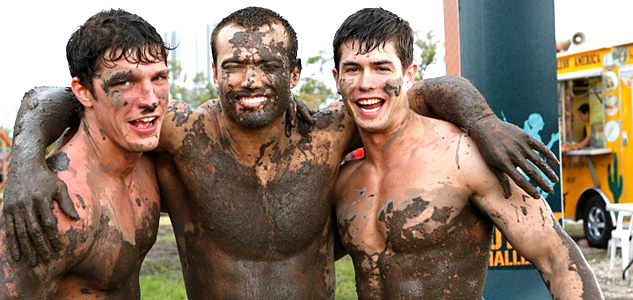 7: EVENT: LGBT Mud Run
Want to run through 3.2 miles of mud, ice, and military-style obstacles this weekend? It's for a good cause -- Saturday's Out-Fit Challenge will raise funds for the Ali Forney Center, an organization dedicated to helping LGBT youth. If that's not enough to get you through, the big post-race party might keep you motivated. And if you'd rather leave your running sneakers and mud flaps at home, you can come up to the course at Tuxedo Ridge, N.Y., to cheer from the sidelines. Out-FitChallenge.com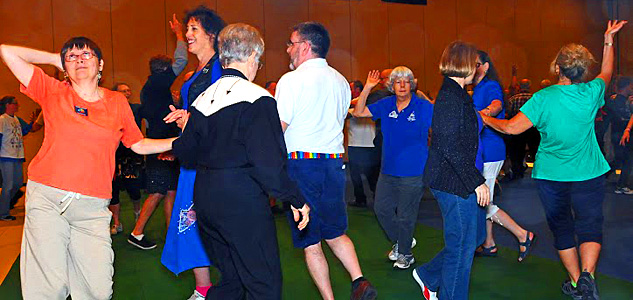 6: EVENT: 30th Annual Square Dancing Convention
The International Association of Gay Square Dance Clubs will hold its 30th annual convention Thursday, July 4, through Sunday, July 7, at the San Francisco Marriott Marquis Hotel. This year's convention, "Weave Your Heart in San Francisco," will draw over 1,000 gay, lesbian and transgender square dancers and their straight friends from across the U.S., Canada, Japan, and Europe for a reunion weekend of dancing and socializing. Dancers can register for the weekend and get more information at SanFrancisco2013.org. Single-day passes can also be purchased at the door.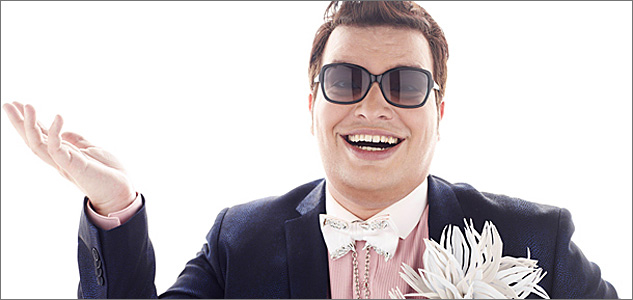 5: MUSIC: Jason Brock, "You've Got the Love"
Unconventional and lovable, Jason Brock won hearts as an out contestant on last season's X Factor. His performance of "New York State of Mind" turned heads, but he'll be singing a different tune this weekend when he performs his new equality anthem, "You've Got the Love," at San Francisco Pride (he's an S.F. native). The single, out Friday, is a disco-ified dance number that you can imagine Martha Wash belting.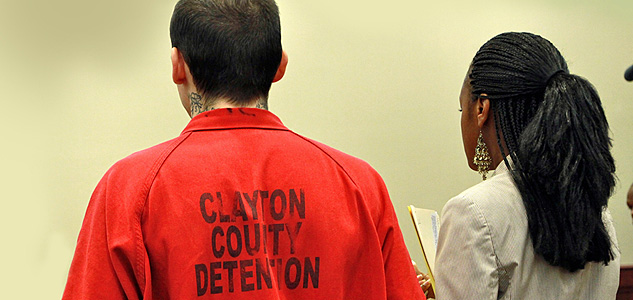 4: TV: Gideon's Army
Director Dawn Porter's tremendously moving and inspirational HBO documentary Gideon's Army may not seem like an LGBT film, but watch long enough and you'll see the many reasons it is. First, there's a gay couple in it — the parents to one of the main characters — and everyone else is either poor, disenfranchised, or working hard to keep up the progressive values that are inherent in advocating for those who cannot do so for themselves. The film revolves around the tremendous challenges facing three young African-American public defenders in the Deep South, who struggle to help our poorest and most marginalized folks in a system that is often stacked against them (not just through racism but also due to high bonds, minimum mandatory sentencingm and a culture that is traditionally "tough on crime"). Case in point: Clarence Earl Gideon, who in 1961 was arrested for stealing soda and a few dollars from a pool hall. Unable to afford an attorney, he was convicted after representing himself at trial. Gideon appealed his conviction to the Supreme Court, which in 1963 ruled unanimously that the right to counsel in a criminal case is fundamental to the American system of justice. Now, 50 years after the landmark Gideon v. Wainwright case, there are 15,000 public defenders in the U.S., tasked with representing 80% of the defendants whose cases make it through the courts. Gideon's Army debuts Monday at 9 p.m. Eastern/Pacific on HBO.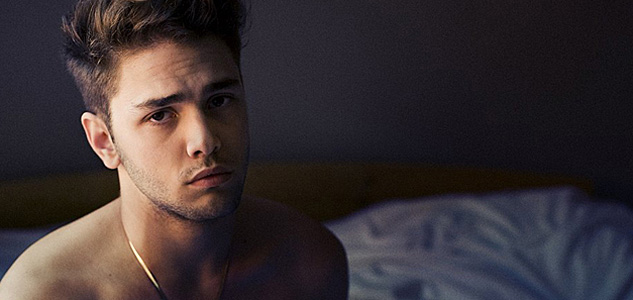 3: FILM: Laurence Anyways
Chronicling the often turbulent complexities of navigating a loving relationship when one partner transitions genders, Laurence Anyways in an earnest film from acclaimed French-Canadian filmmaker Xavier Dolan. Executive produced by Gus Van Sant, Laurence follows the titular character and her female partner, Frédérique, over the decade following Laurence's realization that he is a transgender woman. Set against a striking soundtrack featuring contemporary and classical music from the '80s and '90s, Dolan's Laurence also boasts languid, sensual visuals, helping move the film through its 168-minute running time. Laurence Anyways opens in limited release today, with a national theatrical rollout from Breaking Glass Pictures through July. Watch the trailer below, and find screenings here.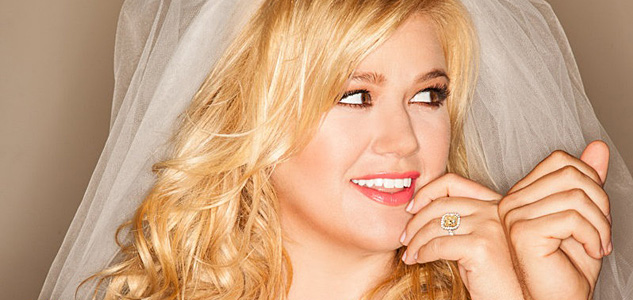 2: MUSIC: Kelly Clarkson, "Tie It Up"
Kelly's countrified new single is an ode to commitment: "I'm fit to be tied down," she sings. We can't think of a better time to release a song about the joys of getting hitched (hello, California!). Kelly herself is engaged, but sorry, ladies, to a fella. Listen to "Tie It Up" here.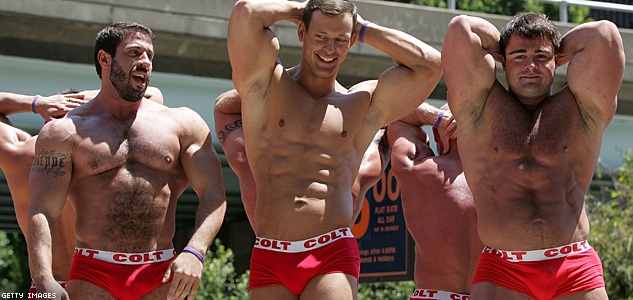 1: EVENT: Pride Weekend
We hope you're ready for a monumental LGBT Pride Weekend following the U.S. Supreme Court's decisions this week on marriage equality. The weekend commemorating the landmark Stonewall Riots of 1969 has a special meaning across the nation and world, with celebrations scheduled in San Francisco, Chicago, New York, Seattle, Toronto, London, Cleveland, Minneapolis, Houston, and more.
---
Links:
[1] http://www.advocate.com/
[2] http://www.sohodigart.com/Calendar.html
[3] http://www.us.penguingroup.com/nf/Book/BookDisplay/0,,9780399257766,00.html?Proxy_Alex_London
[4] http://www.calexanderlondon.com/node/97
[5] http://apla.convio.net/site/PageServer?pagename=ArtProject_Home
[6] http://Out-FitChallenge.com
[7] http://www.sanfrancisco2013.org
[8] http://www.advocate.com/arts-entertainment/television/2012/10/18/out-x-factor-contestant-brock-star
[9] http://www.amazon.com/Youve-Got-the-Love/dp/B00DF7AIIO/ref=sr_shvl_album_1?ie=UTF8&qid=1372393815&sr=301-1#mp3TrackPlayer
[10] http://laurenceanywaysthemovie.com
[11] http://www.youtube.com/watch?v=Rhp-i5_NHX8
[12] http://www.advocate.com/arts-entertainment/hot-sheet