---
Hot Sheet: Anything That Loves
By Advocate.com Editors
Originally published on Advocate.com July 12 2013 10:21 AM ET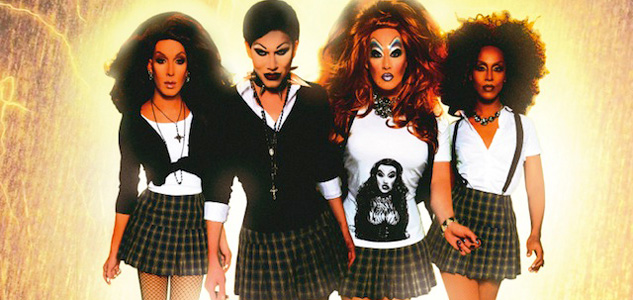 10. EVENTS: The Craft Witch-Tacular! with Sharon Needles and Peaches Christ
If you loved the ridiculousness of the 1996 teen supernatural flick, The Craft, we suspect you will crazy-love this draggy take on it. This stage version features Peaches Christ, Rupaul's Drag Race winner Sharon Needles, Alaska Thunderf**k, and San Francisco's own Honey Mahogany. Castro Theater, July 13 at 3 p.m. and 8 p.m.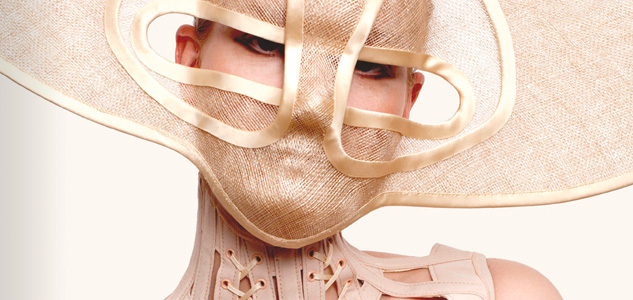 9. BOOK: Festishism in Fashion
In Lidewij Edelkoort's provocative new coffee table book, Fetishism in Fashion (Frame Publishers), the internationally renowned trend forecaster explores the world of fashion through a fetishistic lens, to talk about everything from the the psychology of branding, the evolution of taste from birth to adulthood, infantilism, sexuality, and the reason why sky-high heels are the norm today. The often not-safe-for-work photos, some a bit edgier than others, and the fact that it comes wrapped with a latex rubber band, are big bonuses. It's a perfect gift for anyone interested in art, design, fashion, or beauty, and anyone who couldn't make it to Edelkoort's curation of the Mode Biennale Arnhem 2013, happening in the Netherlands this month.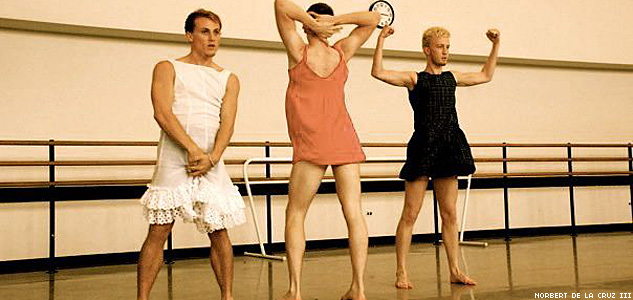 8. EVENT: Fresh Fruit Festival
The 2013 Fresh Fruit Festival runs through July 21 at The Wild Project (195 E. 3rd St.) & Nuyorican Poets Cafe (236 E. 3rd St.) in New York City, and features more than 40 works of theater, dance, film, music, and visual art — the largest celebration of LGBT arts and culture in the festival's 11-year history. The Fresh Fruit Festival is presented by All Out Arts to celebrate the LGBT community's unique perspective, creativity, and diversity, and to build links between the LGBT artistic communities — be they local or international. Established in 1991, All Out Arts is a nonprofit devoted to bringing together the diverse artistic, organizational, political, and financial resources of the LGBT community in order to fight intolerance. For more information, visit freshfruitfestival.com. Pictured above: Titty Condoms features choreography by McKenna Birmingham, and dancers Eric Berey, Ernesto Breton, and Weaver Rhodes. Showtime: Saturday, July 13 at 9 p.m. at The Wild Project.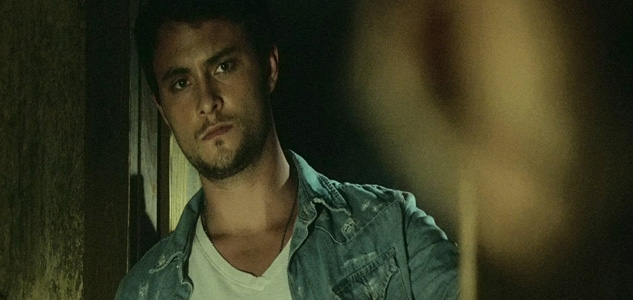 7. DVD: Evil Dead
Evil Dead purists (like one of our editors who had to be convinced by Bruce Campbell, the man himself, at WonderCon) might be hesitant to watch the 2013 version of Evil Dead, which is out on Blu-ray, DVD, and UltraViolet on July 16. But you shouldn't be. Campbell (who many know from his long-running role on Burn Notice and even more from his turns in the original Evil Dead films) makes a star turn, and you can tell that he and producer Sam Raimi had a great deal of influence — and that fellow producer Robert Tapert is nothing but a giant fanboy with a brilliant modern lens. In this new-but-classic tale, five 20-something friends stay in a remote cabin in the woods, find the Book of the Dead, awaken a demon, and it all turns into a bloody good film. Jane Levy, from the the TV series Suburgatory, is put through the metaphorical ringer, as the center upon which much of the demonic possession is aimed. It's at turns terrifying, irreverent, exhilarating, and subversive, and while the girl-girl kisses aren't the good kind, they hint at the long-held tradition of homosexual themes showing up as subtext in classic horror films. Both versions come with some fun bonus material — you must watch "Making Life Difficult, which shows the physically grueling work making this film without CGI really was, and Being Mia, which show's Levy's physical and psychological transformation into "Evil Mia."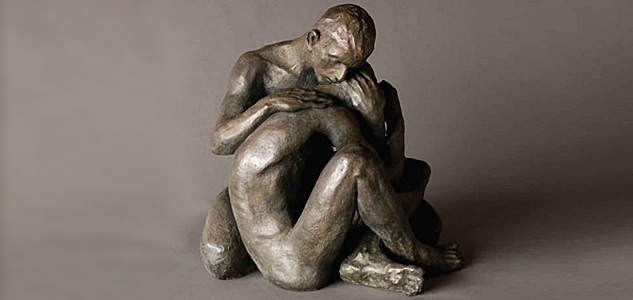 6. Book: Latter-Gay Saints
It's been a good summer for LGBT Mormons; after decades of discrimination and outright hostility, the Latter-Day Saints are softening their stance around homosexuality and marriage equality. On the heels of that comes Latter-Gay Saints, a collection of 25 short stories that showcase a diverse range of ideas about what it means to be both Mormon and gay. The majority are written by gay and lesbian Mormons who have reconciled their sexual orientation and their faith; a few are written by outsiders. Edited by Gerald S. Argetsinger, Jeff Laver, and Johnny Townsend, the book is an interesting read for anyone who has struggled with faith and sexuality.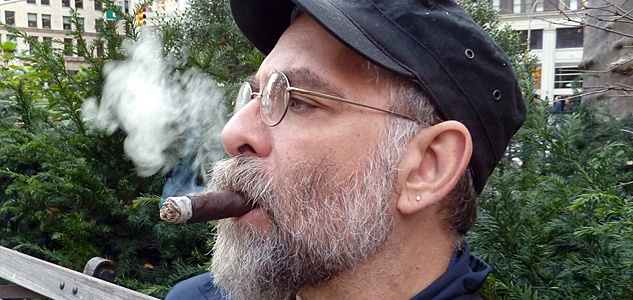 5. EVENTS: "A Different Kind of Order: The ICP Triennial"
The International Center of Photography recently launched "A Different Kind of Order: The ICP Triennial, an exhibition that includes 28 international artists who employ photography, film, video, and interactive media. Nayland Blake's commissioned installation "Knee Deep in the Flooded Victory" weaves together images and objects from ICP's collection with his own archive to evoke the pageantry and serendipity of Times Square alongside moments of gay liberation and street activism. His piece culminates in a July 12 performance, in which he will lead a procession through the sites of Times Square's vanished gay adult theaters and cruising spots, greeting tourists in the guise of his new persona, Victorya Spectre, an elaborately costumed figure meant to evoke the queer royalty of New York's past.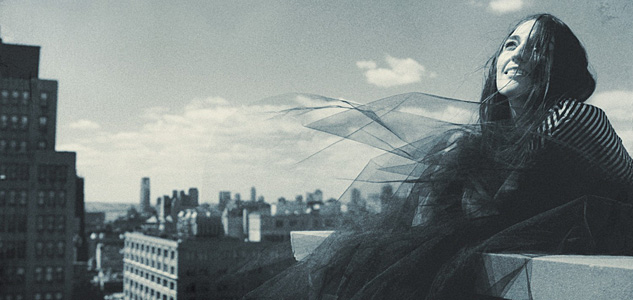 4. Music: Sara Bareilles: The Blessed Unrest
Modern folkie Sara Bareilles releases her latest album, The Blessed Unrest, on Tuesday. The album's first single was "Brave," an LGBT anthem about coming out. Co-written with fun.'s Jack Antonoff, the song is a declaration to live for yourself. "I think there's so much honor and integrity and beauty in being able to be who you are," Bareilles says of the song."It's important to be brave because by doing that you also give others permission to do the same."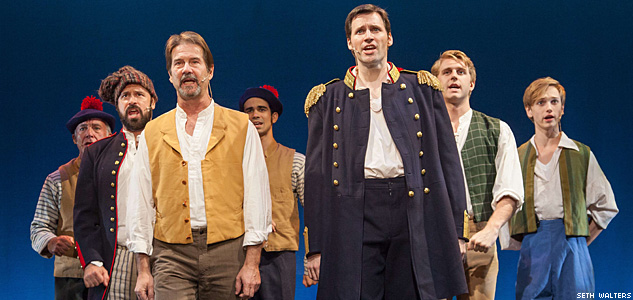 3. Event: New York Musical Theatre Festival
The Tenth Annual New York Musical Theatre Festival is taking over Manhattan right now through July 28. While any celebration of musical theater is likely to bring out the gays, these are a few particularly queer highlights you don't want to miss:

Homo The Musical! introduces an alien from Planet Homo who infiltrates a middle-American town, posing as a suburban housewife. The lively show is full of rock-and-roll beats and kickass dancing, highlighting the best of otherworldly camp, cult, and pop fanaticism.

Crossing Swords frames a high school performance of Cyrano de Bergerac — produced by a partnership of an all-girls school and an all-boys school — as a life lesson for the young stars, as they navigate first love, jealousy, and dark secrets that threaten to steal their youthful innocence in this funny and poignant coming-of-age story.

Legacy Falls caters to the die-hard soap opera fans out there, dishing the dirt on the fictitious scandals both on- and off-screen of the cast who bring to life "America's favorite daytime soap opera."

Boys Will Be Boys explores the chronic condition of Gay-DD, the inability to focus on any one trend for more than a few weeks. Good-naturedly harpooning the perpetually trendy urban gay male stereotype, the tale follows a group of friends as they organize a charity revue that requires them to expose their views on love and loss — as well as expose themselves.

Find a full schedule of performances at nymf.org
Above, pictured left to right: Tom Bozell, James Patterson, Paul DeBoy, Alexander Ferguson, Patrick Oliver Jones, Sergio Pasquariello, and Michael Lorz.
2. Comics: "Anything That Loves"
Just in time for Comic-Con 2013, LGBT comics publisher Northwest Press has unveiled its newest comics anthology, Anything That Loves. The anthology features comic creators telling stories about romance and sexuality outside of the categories of "gay" and "straight," and collects contributions from both long-established and new creators alike.
Featuring an introduction from editor Charles "Zan" Christensen, Anything That Loves is 216 pages, and retails for $29.99. The book will make its debut at Comic-Con International in San Diego this month, and will be in Diamond's PREVIEWS catalog in September, for sale in comics shops in November. It will also be available through Apple's iTunes for the iPad, iPod Touch or iPhone, as well as Gumroad and other digital outlets, and direct from the publisher.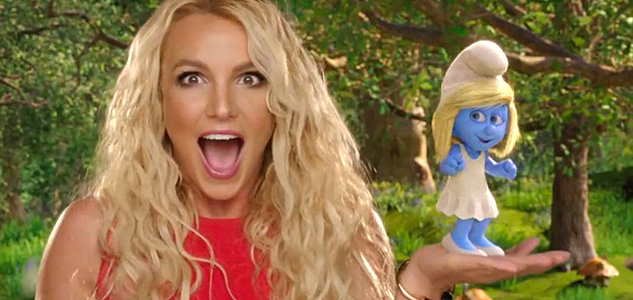 1. Music: Britney Spears 'Ooh La La' Music Video (featuring Neil Patrick Harris)
Britney looks all kinds of gorgeous in her latest video: "Ooh La La" from Smurfs 2. It's definitely for the kiddies — with cameos from Britney's niece and sons — but it's catchy and colorful. It's also pretty nice to see Brit-Brit having some genuine fun. Watch below and keep your eyes peeled for a blink-or-you'll-miss-it cameo from Smurfs 2 star Neil Patrick Harris.
---
Links:
[1] http://www.advocate.com/
[2] http://store.peacheschrist.com/products/120-the-craft.aspx
[3] http://www.frameweb.com/books/fetishism-in-fashion?utm_source=newsletter-7-jun-2013&utm_medium=email&utm_campaign=pressrelease&utm_content=link
[4] http://freshfruitfestival.com
[5] http://www.sonypictures.com/movies/evildead/discanddigital/
[6] http://lethepressbooks.com/gayspirit.htm
[7] http://www.icp.org/events/2013/july/12/icp-triennial-performance-nayland-blake
[8] http://www.advocate.com/arts-entertainment/music/2013/04/24/sara-bareilles-wants-see-you-be-brave
[9] http://www.nymf.org/
[10] http://nymf.org
[11] http://northwestpress.com/2013/03/30/anything-that-loves/
[12] http://www.advocate.com/arts-entertainment/hot-sheet