---
Hot Sheet: Cry Wolf!
By Advocate.com Editors
Originally published on Advocate.com July 26 2013 12:24 PM ET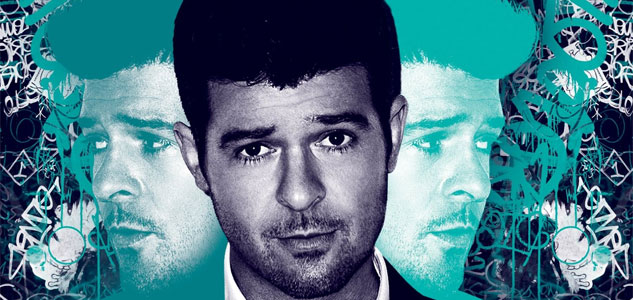 10. MUSIC: Robin Thicke: Blurred Lines
Who knew Robin Thicke would out-Timberlake Justin Timberlake? Well, he has: "Blurred Lines," his sultry hit with T.I. and Pharrell has reached the highest radio audience ever, nabbing more than 242.65 million listeners; it's now No. 1 in 80 countries. The album, named after the single, comes out Tuesday. Critics haven't been as kind as the listening public, but at least the latest single, "Give It 2 U," is catchy and phallic-obsessed.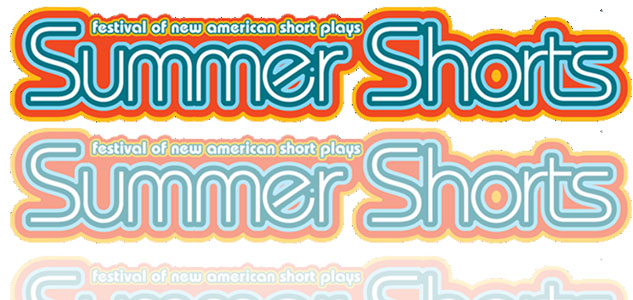 9. EVENT: Summer Shorts, New York City, Through Aug. 31
Summer Shorts is ringing in a novel theater tradition in New York, featuring new voices and established veteran thespians. This year's festival of short plays includes projects by Lucas Hnath, Tina Howe, Neil Labute, Marian Fontana, Paul Weitz, and Alan Zweibel. The subject matter ranges from the fantastical fairy-tale land to coming to terms with death. For more information and tickets, check SummerShortsFestival.com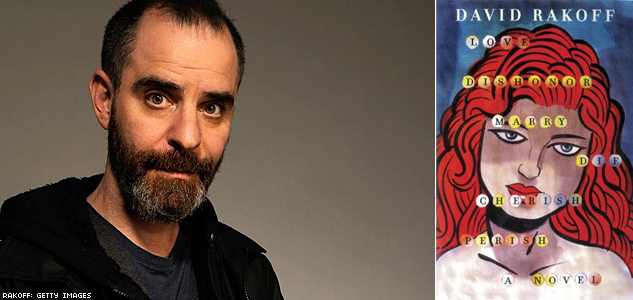 8. BOOK: Love, Dishonor, Marry, Die, Cherish, Perish: A Novel by David Rakoff
Dark, urbane, and witty, Rakoff's final book (he died last year of cancer) is not a collection of his popular essays. It's a novel in verse form — a little startling in the age of tweets. Rakoff was well known for his bestselling books and his contributions to the radio program This American Life. With book titles like Half Empty, Fraud, and Don't Get Too Comfortable, Rakoff made the murky bearable with his humor. His novel of American innocence gone horribly awry is made all the more dramatic, even campy, by rhyming couplets. How can you resist rhymes like showered with Noel Coward? On Amazon.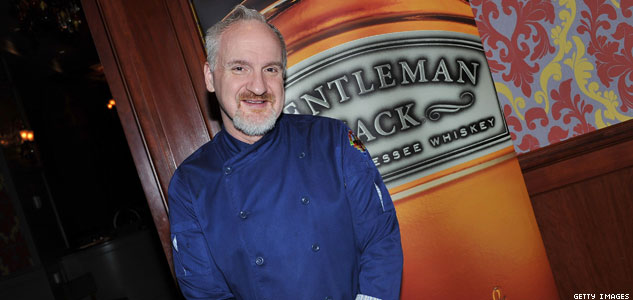 7. EVENT: Chef Art Smith and IAMS So Good, New York City, July 30, 1 p.m.
Friendly gay celebrity chef Art Smith and his pup Cochon are taking over Union Square in New York on Tuesday to introduce IAMS So Good, a line of dog food that promises healthy nutrition for our four-legged friends. Festivities include carnival-style games, pet-friendly obstacles, "doggie bag" giveaways and samples of IAMS So Good dog food. More info here.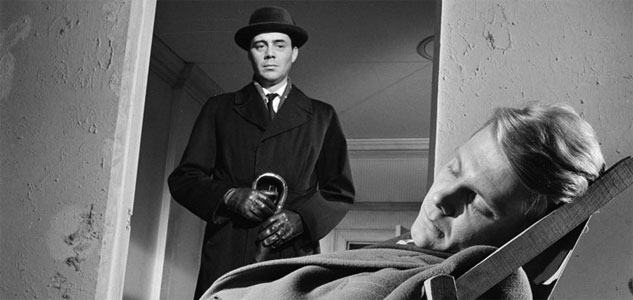 6. FILM: The Servant
If you like your gay stuff cryptic, occult, and perversely degrading, then The Servant, starring James Fox and Dirk Bogarde, will tickle your dark urges. Essentially about a bisexual butler who takes control and deploys increasingly cruel, bizarre rituals over his young master, the film has a creative team and cast with loads of gay cred — The Servant is based on a book by Robin Maugham (Somerset's nephew); James Fox was the gorgeous blonde Brit boy-toy of the moment, soon to star opposite Mick Jagger in Performance with even more bisexual hijinx; Bogarde was a gay favorite, having been in the first film to use the word 'homosexual,' Victim, later to star with Judy Garland in her grittiest film, I Could Go On Singing. Bogarde's most crowning gay career moment was as Gustav von Aschenbach in Death in Venice. The Servant is creepy and fun with the bonus of a tart and slutty Sarah Miles. At Film Forum in New York July 26 through August 1.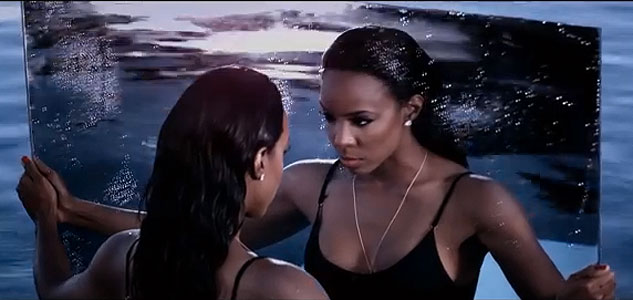 5. MUSIC: Kelly Rowland 'Dirty Laundry'
We love Kelly Rowland's new video for "Dirty Laundry," the confessional single from her album Talk a Good Game, where she sings about an abusive ex and her envy over Beyonce's career. Filled with arresting images that include Kelly lying naked in a shallow pool of water and getting doused by a glass of red wine, the video increases the impact of the confessional ballad. Check it out below.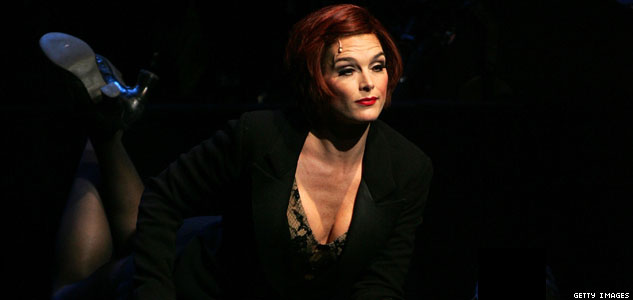 4. THEATER: Chicago at The Hollywood Bowl July 26-28
Actress Brooke Shields will make her directorial debut at the beautiful Hollywood Bowl this weekend. The flashy, jazzy musical stars Stephen Moyer, Lucy Lawless, Ashlee Simpson, Samantha Barks, and Drew Carey. For tickets visit HollywoodBowl.com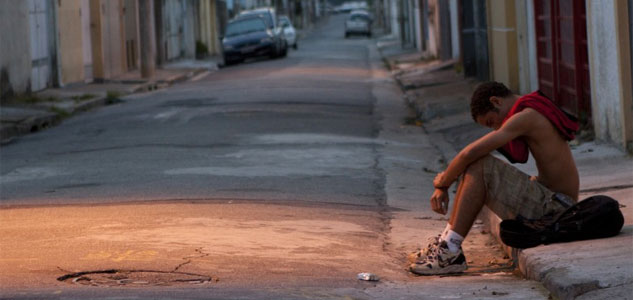 3. EVENT: The Hollywood Brazilian Film Festival
The Hollywood Brazilian Film Festival 2013 kicks off on July 31 at the Egyptian Theater in Hollywood, spanning five days with more than 30 film premieres showcasing fiction, documentaries, and shorts from independent Brazilian filmmakers. In this, its fifth year, the HBFF is also launching its first Gay Night, featuring films spotlighting LGBT filmmakers and the LGBT experience in Brazil. The gay-themed evening scheduled for Saturday, August 3, will present the international debut of Allan Ribiero's dance feature This Love That Consumes, preceded by Marcelo Caetano's short By Your Side. All screenings are free of charge. For more information, including a festival schedule, visit HBRFest.com.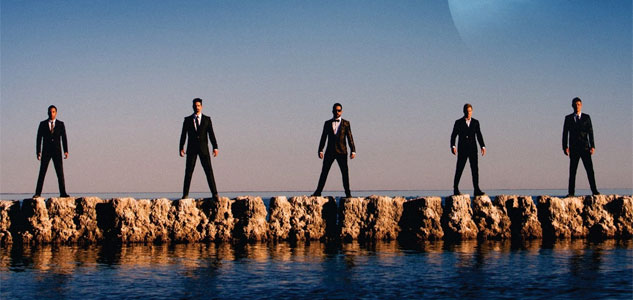 2. MUSIC: Backstreet Boys: In a World Like This
The Backstreet Boys are men now, and they're still chugging along, touring to packed houses and releasing new albums. Their latest, In a World Like This, is out Tuesday and features grown-up themes about marriage and fatherhood. Even better, many of the Boys play their own instruments. Check out the video for the self-titled first single below, and notice the not-so-subtle allusion to the recent marriage equality victory in California. And on another note — damn, have all the guys gotten better-looking?).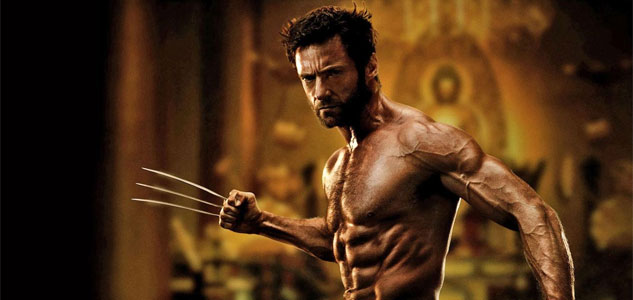 1. FILM: The Wolverine
Marvel Studios' The Wolverine began clawing its way across movie screens today and serves a super-sized dose of LGBT appeal. Aside from featuring plenty of shirtless scenes of the film's ripped, sexy star, Hugh Jackman — as well as a bevy of beautiful, kickass ladies — the movie expands the film universe of the X-Men, one of comic's greatest gay allegories. Based loosely on a story arc from the Wolverine comic, the latest big-screen adventure of Marvel's most famous mutant sees Logan traveling to modern-day Japan, where he struggles with the events of his past and his own immortality as he comes face-to-face with his ultimate nemesis.
---
Links:
[1] http://www.advocate.com/
[2] http://SummerShortsFestival.com
[3] http://www.amazon.com/Love-Dishonor-Marry-Cherish-Perish/dp/038553521X/ref=sr_1_1?ie=UTF8&qid=1374868500&sr=8-1&keywords=love+dishonor+marry+die+cherish+perish
[4] http://www.examiner.com/article/celebrity-chef-art-smith-teams-up-with-iams-so-good-for-some-summer-fun-nyc
[5] http://www.filmforum.org/movies/more/the_servant
[6] http://HollywoodBowl.com
[7] http://hbrfest.com/site/hbr-fest-2013/schedule/
[8] http://www.hbrfest.com/site/hbrfest?lang=en
[9] http://www.advocate.com/arts-entertainment/hot-sheet