---
Hot Sheet: Do You Know the Way to San Diego?
By Advocate.com Editors
Originally published on Advocate.com August 09 2013 5:00 PM ET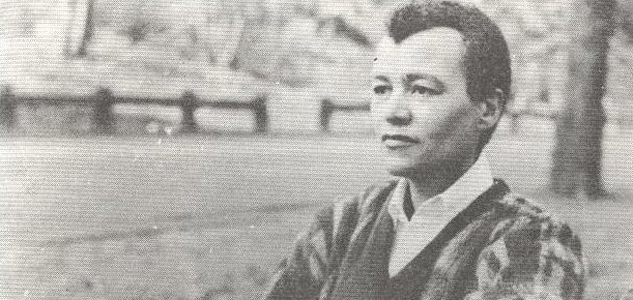 10. EVENT: NYC Black Pride Honors Storme De Larverie
To celebrate its 16th anniversary, New York City Black Pride will honor the life and work of famed drag king and Stonewall veteran Storme De Larverie. The Heritage Award Ceremony will kick off five days of cultural events, toasting De Larverie as well as Broadway legend Andre DeShields, fashion legend Audrey Smaltz, and Olympic medalist Gail Marquis. De Larverie, 93, was the only drag-king in the famed Jewel Box Revue of the '40s, '50s and '60s, known as America's first racially integrated drag show, as well as one of the first documented people to fight back the police during the Stonewall Riots. (Aug. 14, 6 p.m.) Facebook.com/nycblackpride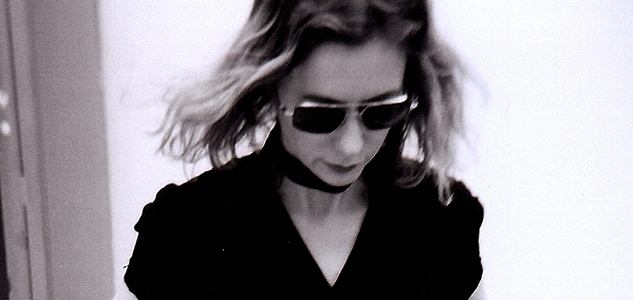 9. MUSIC: Sam Phillips, Push Any Button
Musician Sam Phillips, known for her scores on the television shows Gilmore Girls and Bunheads as well as her much-lauded digital project Long Play, is releasing her ninth album, Push Any Button, on August 13. A longtime ally of the LGBT community, Phillips was heavily influenced by late '60s and early '70s pop music in creating her 10-track record, which, despite its vintage roots, still exudes a freshness and modern vitality. In this light, the 51-year-old artist calls Push Any Button "my dream of the record I would have made had I been writing and recording then. It isn't about being sentimental for times past, it's more about time travel and the irresistible idea of connecting what was with what we know now." Find more at SamPhillips.com.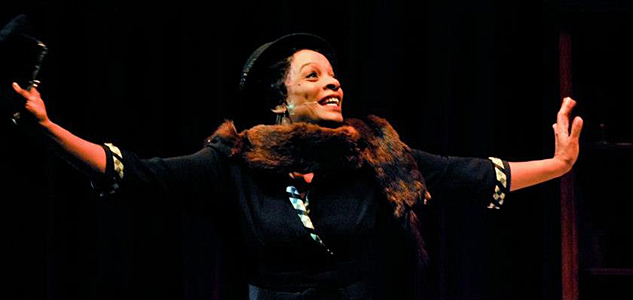 8. THEATER: Letters From Zora: In Her Own Words
The titular character in Letters From Zora is none other than Zora Neale Hurston, whose impressive body of work serves as the foundation of this provocative multimedia production at California's Pasadena Playhouse August 15 through 18. Award-winning actress Vanessa Bell Calloway portrays Hurston, whose controversial views on integration, segregation, and social justice are laid out for all to see on stage. Hurston's life was full artistic inspiration, but also abject poverty and ever-present self-doubt as she navigated the golden age of jazz. Directed by Anita Dashiell-Sparks and written by Gabrielle Pina, the show's final dress rehearsal on August 14 has been dubbed "A Night For Life," and the free performance will benefit survivors of breast cancer and domestic violence. Calloway is herself a breast cancer survivor, and will be joined on stage by the Sisters Breast Cancer Survivors Network and Women of Color Breast Cancer Survivors Network. Find more information about the show and purchase tickets at PasadenaPlayhouse.org.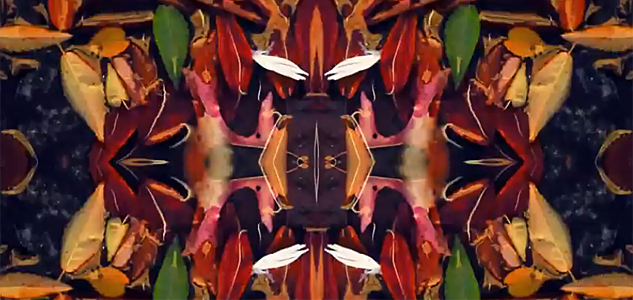 7. MUSIC: Washed Out: Paracosm
You know the music of Washed Out, the stage name of Georgia electronica artist Ernest Greene, if you've ever seen Portlandia; his beautiful track "Feel It All Around" plays over the opening credits. Washed Out's second album, Paracosm, is out Tuesday. First single "It All Feels Right" is a lovely, relaxing ditty currently receiving much play on L.A.'s influential KCRW station (which first spun Gotye). Hopefully, Greene will soon get the attention he deserves.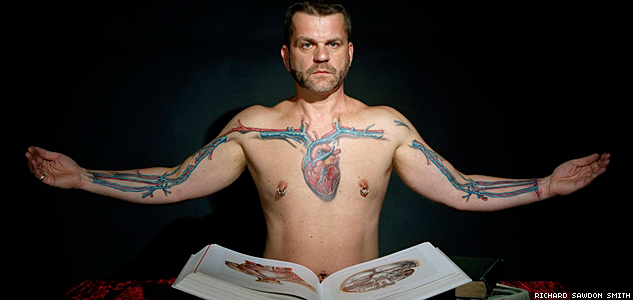 6. ART: "Round Hole, Square Peg"
This exhibit is a curated invitational, conceived with the intent to redefine a queer aesthetic for the 21st century. Featured are 20 artists working in a variety of different mediums, all focused on social issues surrounding being LGBT in the modern world. Central to the show's conception is the idea that queer queer artists have a perspective and experience to contribute to society that is wholly their own. Through August 31 at Smart Clothes Gallery, 154 Stanton St., New York, NY 10002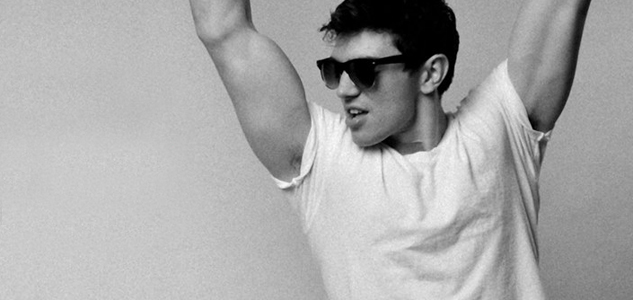 5. EVENT: San Diego Indie Fest, August 16-18
Gay country sensation Steve Grand (pictured above), whose hit "All American Boy" went viral on YouTube earlier this summer, will perform at the eighth annual San Diego Indie Fest. The festival itself is organized by lesbian couple Alicia Champion and Danielle LoPresti, and promises dozens of fun musical acts like Cake and Talib Kweli, as well as three solid days of film programming. Sandiegoindiefest.com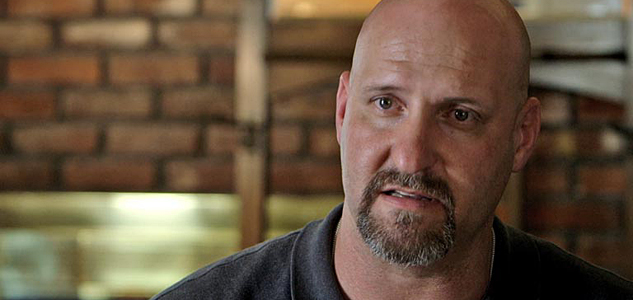 4. FILM: Facing Fear
More than 25 years ago Matthew Boger was a homeless gay youth, tossed out abruptly by his homophobic mother, living on the streets, doing sex work to keep himself alive. On the night that defined his life, Boger was gay-bashed and brutally beaten by a group of neo-Nazi skinhead punks he didn't even know. He was left for dead in the streets of West Hollywood. A chance meeting decades later with Tim Zaal, a former skinhead, at the Museum of Tolerance changed both men's lives when they realized Zaal had been one of his attackers — the one who struck what could have been the fatal blow had things been different. In this riveting documentary, we meet both men and see the personal journey of forgiveness, love, and understanding they have both traveled since then. It's a must-see, and the only flaw in Jason Cohen's film is that it's only a 23-minute short. You could watch it for hours. The film plays August 9 through 15 at Laemmle's Music Hall 3 in Beverly Hills, Calif. Best bet: Aug. 10 and 11 screenings which feature a question-and-answer period with the director and Boger and Zaal.
"Facing Fear" Trailer from Jason Cohen Productions on Vimeo.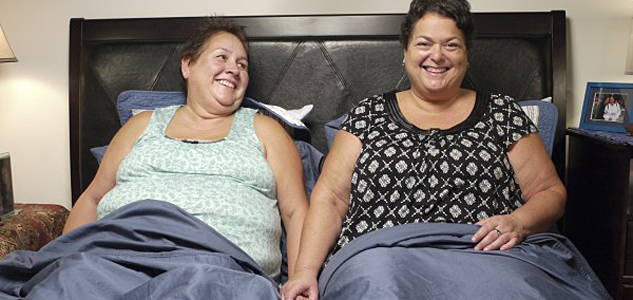 3. TV: Americans in Bed
Step into the bedrooms of 10 couples with HBO's newest documentary special, Americans In Bed. The 80-minute feature introduces viewers to a broad cross-section of Americans of various ages, ethnicities, religious beliefs, and sexual orientations, in candid interviews that touch on marriage, family, fidelity, commitment, and all the reasons people come together — and break apart. Featuring one gay and one lesbian couple, director Philippa Robinson explores with each couple what they look for in a partner, and how they know they've found it. Americans In Bed debuts on HBO Monday, Aug. 12 at 9 p.m. ET/PT. Watch the trailer below: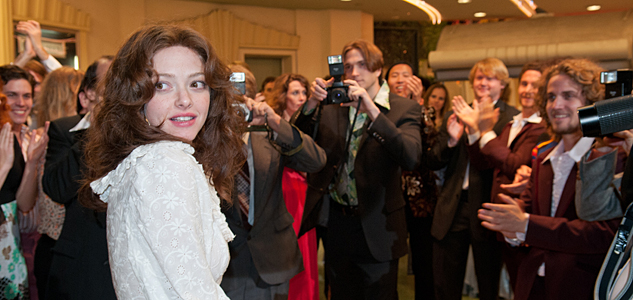 2. FILM: Lovelace
You might not think that Lovelace, the film about the life and times of Deep Throat star Linda Lovelace (née Linda Boreman) would have much of an LGBT connection. But directors Rob Epstein and Jeffrey Friedman seal the deal. Their earlier work (Academy Award-winning films The Times of Harvey Milk and Common Threads: Stories from the Quilt) certainly give this project all the gay cred needed. Then there is the cast of LGBT allies and favorites: Sharon Stone, Adam Brody, James Franco, Bobby Cannavale, Debi Mazar and Chloë Sevigny. Why, it's like a party of your best friends. Linda Boreman (played by Amanda Seyfried) was a controversial character in that some witnesses at the time cast doubt on her claims of coercion by abusive husband Chuck Traynor. Maybe this film will tell the more complex story. In theaters, VOD, and iTunes, today. For more check out their site.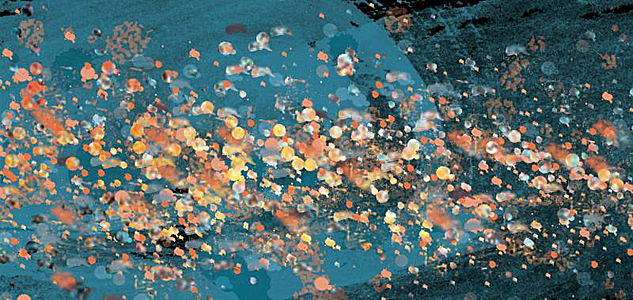 1. MUSIC: Bloc Party: The Nextwave Sessions EP
Before the members of Bloc Party, the U.K. post-punk band that includes out frontman and former Advocate cover subject Kele Okereke, split up at the end of their summer tour, they'll release one more piece of music — The Nextwave Sessions, a five-song EP. Out Tuesday, we're hearing the EP includes some very good work, especially the sexy track "Montreal." Watch a live version below, recorded in Amsterdam.
---
Links:
[1] http://www.advocate.com/
[2] http://Facebook.com/nycblackpride
[3] http://samphillips.com/
[4] http://www.pasadenaplayhouse.org/box-office/mainstage/letters-from-zora.html
[5] http://smartclothesgallery.com/
[6] http://Sandiegoindiefest.com
[7] https://www.laemmle.com/films/37198
[8] http://vimeo.com/68176193
[9] http://vimeo.com/jasoncohenprods
[10] https://vimeo.com
[11] http://www.thelovelacemovie.com/
[12] http://www.advocate.com/print-issue/cover-stories/2012/05/14/bloc-partys-kele-okereke-just-getting-started?page=full
[13] http://www.advocate.com/arts-entertainment/hot-sheet