---
Hot Sheet: Hardcore Softball
By Advocate.com Editors
Originally published on Advocate.com August 23 2013 2:25 PM ET

10. THEATER: Nijinksky's Last Dance
With Russia making news for its so-called gay propaganda law and generally hostile climate, it seems appropriate to point out some of the LGBT people who have done much for Russian (and world) culture. This work by gay playwright Norman Allen explores the art and tortured psyche of the great early-20th-century Russian ballet dancer Vaslav Nijinsky, who, though he eventually married a woman, had many affairs with men, including Ballets Russe impresario Sergei Diaghilev. He also suffered from schizophrenia, which effectively ended his career, and the play portrays him recalling his life and the key people in it as he fights for his sanity. The arts group CulturalDC has brought the Mladinsko Theatre's production from Slovenia to Washington, D.C., as a companion to the National Gallery of Art's exhibition "Diaghilev and the Ballets Russes, 1909-1929," which has a section on Nijinsky. The play is presented in Slovenian with English subtitles, in a limited engagement, next Monday through Friday at Cultural DC's Mead Theatre Lab at Flashpoint. The National Gallery exhibit, which has been open since May, continues through October 6.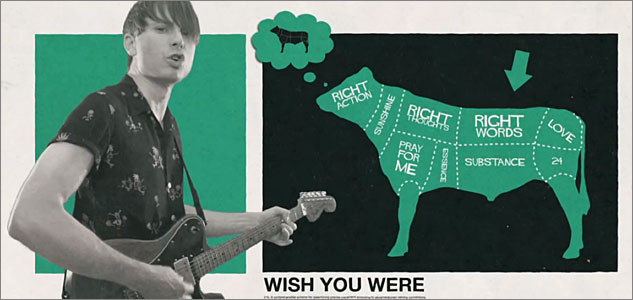 9. MUSIC: Franz Ferdinand: Right Thoughts, Right Words, Right Action
It all started nearly a decade ago with the ubiquitous hit "Take Me Out," but Franz Ferdinand hasn't lost its edge or ability to create a killer hook. The Scottish quartet releases its fourth album, Right Thoughts, Right Words, Right Action, on Tuesday — just try to not tap your toes to the propulsive guitar action on the single "Right Action."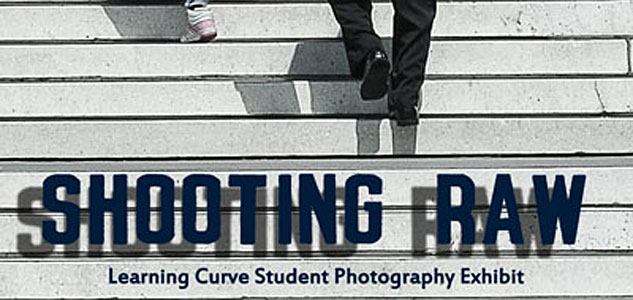 8. ART: "Shooting Raw"
The Los Angeles Gay and Lesbian Center presents images shot by participants in the digital photography classes offered by its Learning Curve program. The center promises work by "uncommonly talented photographers," some beginners, some "unrecognized masters." The show opened last night and runs through September 21 at the center's Advocate and Gochis Galleries.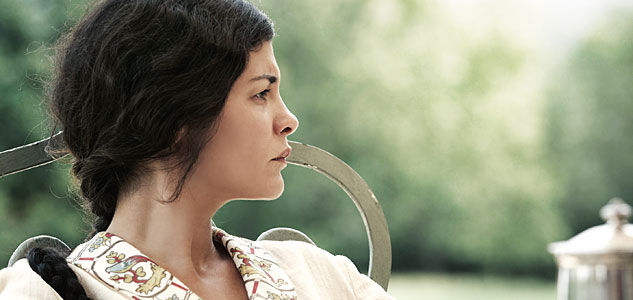 7. FILM: Thérèse
Audrey Tautou (Amélie, The Da Vinci Code) shines in director Claude Miller's final film. Based on the 1927 novel by François Mauriac, this sensual film revels in the stunning scenery of southwestern France. Tautou's Thérèse marries her arrogant husband, Bernard (Gilles Lellouche), mostly out of convenience, but the relationship becomes less and less convenient as her husband becomes more distant. When Thérèse's best friend — who happens to be her sister-in-law — falls madly in love with a handsome young Portuguese man, Thérèse is inspired by the passion and fire of true, unbridled love. As Bernard's family flexes its oppressive grip around Thérèse and her best friend, Thérèse takes matters into her own hands to fight for the freedom she deserves, with Tautou expertly conveying the heartache, sorrow, joy, and love demanded by the role. Thérèse opens in theaters today.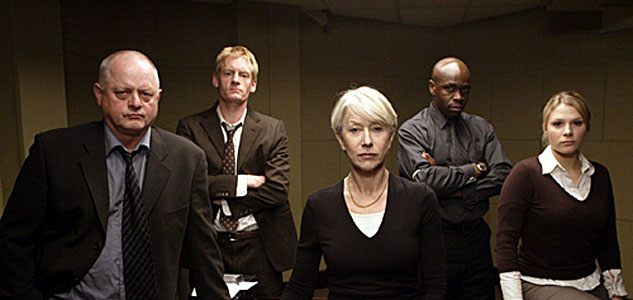 6. BLU-RAY: Prime Suspect: The Complete Collection
Oscar-winning actress Helen Mirren is a force to be reckoned with in Prime Suspect, the British crime drama that was called one of the top 100 TV shows of all time by Time magazine. Her portrayal of Jane Tennison, a forthright detective tasked with solving horrific crimes while battling sexism in a male-dominated police force as well as her own troubles, has been lauded by many critics; USA Today, for one, praised it as "a perfect marriage of astoundingly talented actress and brilliantly conceived character." Prime Suspect: The Complete Collection, encompassing all seven seasons of the BAFTA-winning show, is out on Blu-ray Tuesday, and in addition to Mirren, it features performances such stars as Ralph Fiennes, Tom Wilkinson, Mark Strong, and Jonny Lee Miller.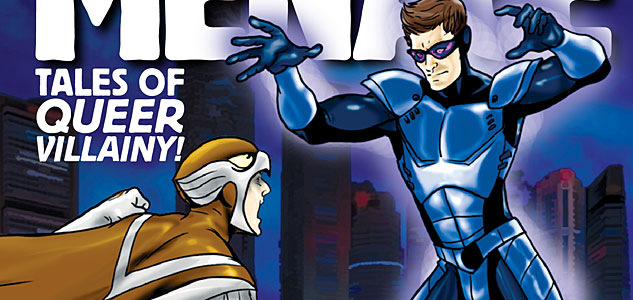 5. COMICS: The Lavender Menace: Tales of Queer Villainy
LGBT comics publisher Northwest Press has assembled a riveting collection of 13 short stories featuring a rare treat for comics fans: gay villains. The Lavender Menace: Tales of Queer Villainy includes stories by Charles "Zan" Christensen, Damon Shaw, Hal Duncan, Jamie Freeman, Jeffrey Ricker, Lee Thomas, Marshall Moore, Matt Fagan, Nathan Burgoine, Rod M. Santos, Stellan Thorne, Steven Bereznai, and Tom Cardamone. The 232-page collection explores a largely untapped area in the realm of tights and flights, as the genre typically depicts LGBT characters only as heroes or victims. Featuring an introduction by Lambda Literary Award-winning editor Cardamone and a cover by artist Joe Phillips, print copies of The Lavender Menace are available at NorthwestPress.com for $9.99.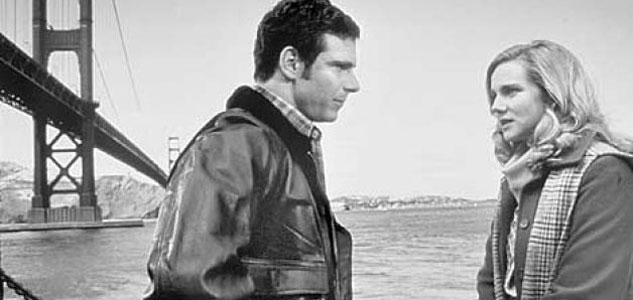 4. DVD: Tales of the City: 20th Anniversary Edition
Revisit swinging '70s San Francisco in this popular and acclaimed miniseries based on Armistead Maupin's newspaper column and novel about a diverse group of characters in the City by the Bay. It features Olympia Dukakis as transgender landlady Anna Madrigal, Marcus D'Amico as gay everyman Michael "Mouse" Tolliver, and Laura Linney as naive newcomer Mary Ann Singleton, plus Thomas Gibson, Billy Campbell, Sir Ian McKellen, Michael Jeter, and more. It was PBS's highest-rated series to date when it premiered in 1993, and it won a Peabody Award. The DVD package, available Tuesday, includes behind-the-scenes footage and commentaries by Maupin, Dukakis, Linney, and others. Pre-order here.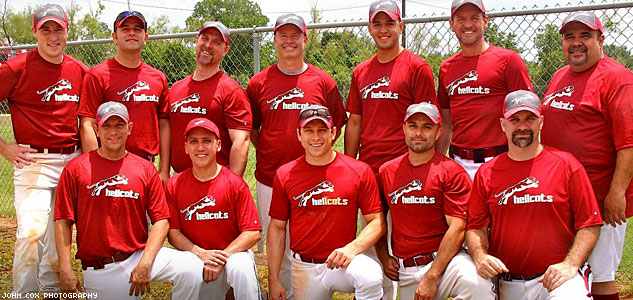 3. EVENT: Gay Softball World Series
Batter up! One of North America's largest LGBT sporting events, the Gay Softball World Series, is stepping up to the plate in the Washington, D.C., area next week, and organizers anticipate that it will be the most widely attended yet. Organized by the North American Gay Amateur Athletic Alliance, this week-long series attracts thousands of fans and features over 150 teams from the U.S. and Canada competing in five different divisions — A, B, C, D, and Masters — who will play on fields just outside the District in Virginia and Maryland. Games are free to attend, and the series also features home-run festivities like the opening ceremonies at Fairgrounds D.C., the Night Out at the Nationals, a talent show, and the GrandSlam Closing Dance Party at Town Danceboutique. Proceeds benefit various LGBT organizations, including the You Can Play Project, Team D.C., and the Ben Cohen StandUp Foundation. For more information, visit DCSeries2013.com.
Pictured above, the Montrose Softball League from the 2012 series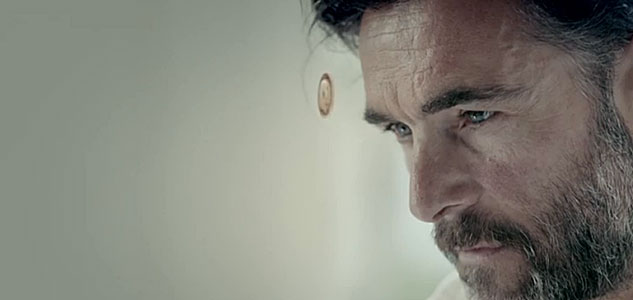 2. MUSIC: Elton John "Home Again"
Elton John's first solo album in seven years, The Diving Board, features 12 songs written by him and Bernie Taupin; it's out September 24. The video for the first single, "Home Again," was just released — it's a melancholy mini-movie with an old man and his younger selves searching for a home at the end of the world.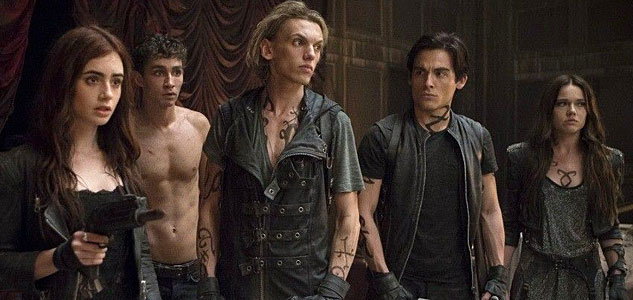 1. FILM: The Mortal Instruments: City of Bones
The first film based on the popular series of novels by Cassandra Clare is a must-see for LGBT fans of the fantasy genre. The movie's inclusion of gay characters is a first for a film franchise aimed at a family audience from a major motion picture studio. Starring Lily Collins, Jamie Campbell Bower, and Kevin Zegers, City of Bones follows the story of Clary Fray (Collins), who learns she descends from a line of warriors who protect our world from demons. She joins forces with others like her, the Shadowhunters, and heads into a dangerous alternate New York called Downworld.
---
Links:
[1] http://www.advocate.com/
[2] http://www.culturaldc.org/events/2013/06/mladinsko-theatre-norman-allens-nijinskys-last-dance/
[3] http://www.nga.gov/content/ngaweb/exhibitions/2013/diaghilev.html
[4] http://laglc.convio.net/site/PageServer?pagename=TE_IN_OUR_GALLERIES
[5] http://www.amazon.com/Prime-Suspect-Complete-Collection-Blu-ray/dp/B00D2UMH60/ref=cm_cr_pr_pb_t
[6] http://northwestpress.com/shop/the-lavender-menace-tales-of-queer-villainy/
[7] http://www.amazon.com/Tales-City-20th-Anniversary-Edition/dp/B00D2UMHIS
[8] http://dcseries2013.com
[9] http://www.advocate.com/arts-entertainment/hot-sheet