---
Hot Sheet: Go-getters
By Advocate.com Editors
Originally published on Advocate.com September 06 2013 3:00 PM ET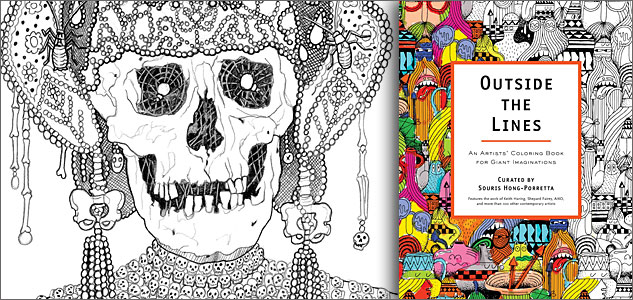 10. BOOK: Outside The Lines
You don't have to be a little kid with a box of crayons to enjoy Outside the Lines, a new coloring book that includes black-and-white versions of famous pieces from 100 artists straight and gay. If you've ever wanted a Keith Haring piece to match your living room, now's your chance. Or maybe lesbian artist Laurie Lipton's The Empress of Death would really look better in neon or pastels? You decide. More information here. Pictured above: The Empress of Death, Laurie Lipton, © Laurie Lipton, LaurieLipton.com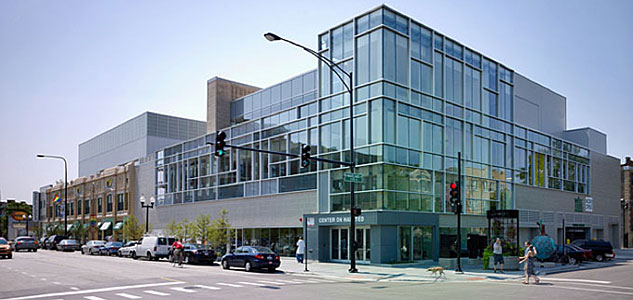 9. THEATER: Women's Work Weekend
Pride Films and Plays of Chicago presents enhanced staged readings of six finalists chosen from the entries in its annual Women's Work competition for plays and screenplays written by women and featuring lesbian characters or themes. The lineup: Let All Mortal Flesh by Pat Montley, a drama set in 1955 about a young girl in an oppressive environment; Sweetwater by Christina Hulen, a World War II–set romance involving a woman in the military; The Green Door by Gail Hackston, focused on a young woman, about to be married, who meets an unusual woman in 1960s London; 180 Degree Rule by M.E.H. Lewis and Barbara Lhota, dealing with a film professor seeking the missing masterpiece of a long-dead lesbian director; Semi-Circle by Eileen Tull, in which two women confront a tragic love in the past, present, and future; and Moon Dancers by Mary Steelsmith, with two teenage girls meeting in secret at a church camp. The event opens a week from tonight, September 13, and continues through September 15 at the Center on Halsted's Hoover-Leppen Theatre. Check here for tickets and info.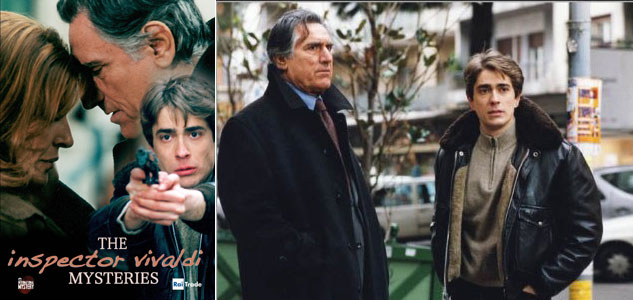 8. DVD: The Inspector Vivaldi Mysteries
The Vivaldis are a father-son crime solving duo, with the dad a veteran inspector who uses old-fashioned methods and the son a cop relying on modern forensics. In the first episode of the Italian television series, which is newly released on DVD, son Stefano comes out as gay when his secret becomes part of a murder investigation. The father, Federico, is at first unsure how to react, but both he and his ex-wife grow closer with their son over as the series continues, and the detectives solve cases along the way. On Amazon.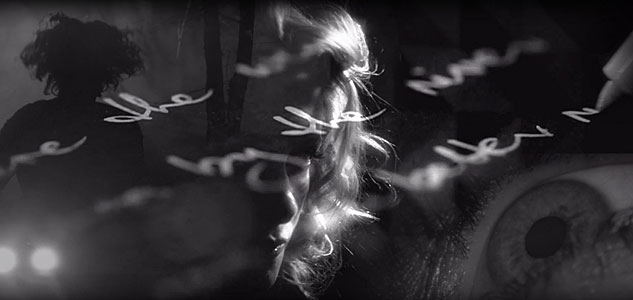 7. MUSIC: Goldfrapp, Tales of Us
Goldfrapp always keeps us on our toes, switching from the smart electronica on its first three albums to a softer sound on 2008's Seventh Tree to a joyful '80s homage on 2010's Head First. The group's sixth effort, Tales of Us, is a story of individuals, set to music. The sounds are less Supernature and more Seventh Tree: quieter, more introspective. The album is garnering much buzz for "Annabel," the tale of a transgender girl finding herself. The song's haunting seven-minute video features the luminous Alison Goldfrapp as the best mother in the world.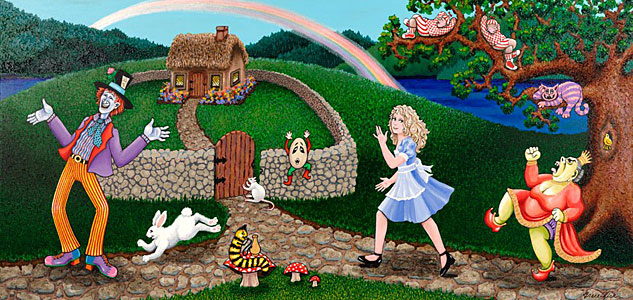 6. ART: The Artwork of Grace Slick
The front woman of Jefferson Airplane and Starship has always been somebody to love, and she's not only a legendary singer but a talented painter. Slick, whose art communicates much of the same energy she put into her music, has had more than 100 exhibits since 2000, and the latest one opens Tuesday at Gallery 319 in Woodland Hills, a section of Los Angeles's San Fernando Valley. Slick's newest paintings, drawings, and limited editions — including a series of visual representations of "White Rabbit" — will be available for sale, and as an added treat, she'll meet gallery patrons September 21 from 6 to 9 p.m. Admission is free, but reservations are required for the meet-and-greet. The exhibition runs through October 5. For more information, you don't have to go ask Alice, but instead just click here.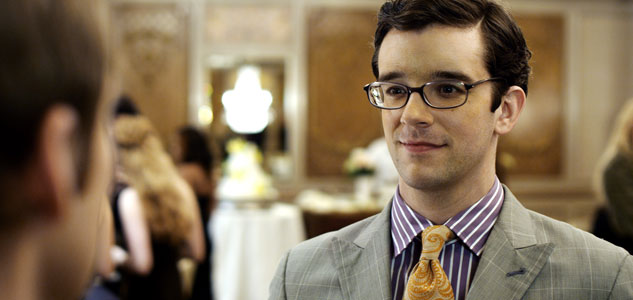 5. DVD/Video on Demand: Petunia
This quirky family comedy from director Ash Christian (The Magic of Belle Isle, Mangus!) chronicles "a family in progress." Starring out actor Michael Urie (TV's Partners, Ugly Betty) alongside Tobias Segal (Men in Black 3, Rocky Balboa), Thora Birch (American Beauty), Brittany Snow (Pitch Perfect, Hairspray), and Oscar nominee Christine Lahti, Petunia proves that for some families, even a live-in shrink can't solve the dysfunction. While Mom (Lahti) is a therapist who could benefit from some head-shrinking herself, Dad (David Rasche) is hiding his erectile dysfunction under an utterly disaffected personality, and the adult children are each battling their own issues and egos. That puts Charlie (Segal) in the all-too-familiar position of trying to manage his family while still maintaining some semblance of a life. When Charlie meets George McDougal (Urie), he's ready to get serious and build his own family. And the feelings seem mutual until George's wife (Snow) returns home early after a long trip. Needless to say, absurdity ensues. Catch Petunia on DVD and On Demand, now available through Wolfe Video.
Watch the trailer below.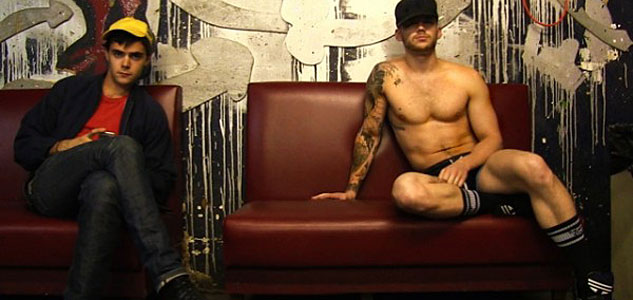 4. EVENT: NewFest LGBT Film Festival
NewFest, New York's premier LGBT film festival, kicks off today and continues through September 11. Celebrating its 25th anniversary as well as its second year of partnering with both the Film Society of Lincoln Center and Los Angeles's Outfest, NewFest 2013 features a diverse and compelling collection of narratives, documentaries, and shorts. Preview the festival's collection here, and for tickets, showtimes, and more information visit www.filmlinc.com. Above, a still from Getting Go. Read more about the program here.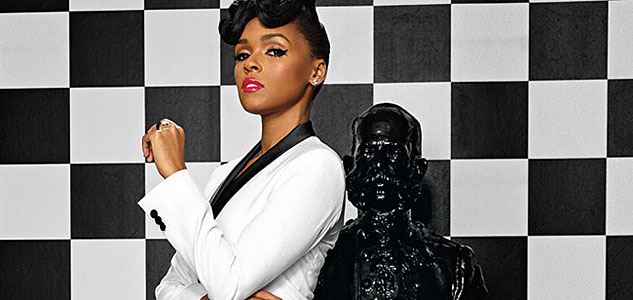 3. MUSIC: Janelle Monae, The Electric Lady
Janelle Monae is wholly original, not just because of her gender-bending style, but her genre-busting music and ease at straddling mainstream and indie sensibilities as well. Her second full-length album is a 19-song opus called The Electric Lady. This Kansas-born talent is unabashedly ambitious, from subtly comparing herself to Jimi Hendrix in the album title to recruiting some of the most beloved R&B and jazz stars in the world to duet with her — Prince, Solange, Erykah Badu, Miguel, and Esperanza Spalding. But, according to MTV, Monae still shines on her own.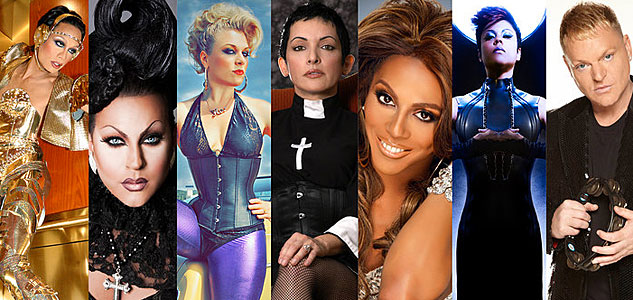 2. EVENT: Austin Pride
This weekend, Austin is launching into its Pride festivities. Begin your revelry with some early exercise: the Rainbow Run 5k on Saturday at 9 a.m. The 3.1-mile run goes through the streets of the city's downtown district, ending in a dance party and a "huge rainbow explosion." Afterward, the city's Pride Festival begins at 11 a.m., featuring performances from Steve Grand, Jane Wiedlin of the Go-Go's, Crystal Waters, as well as RuPaul's Drag Race alum Raja, Shangela, and Shannel. The city also boasts a nighttime parade, which begins at the state capitol building at 8 p.m. and attracts more than 70,000 spectators annually. Expect colorful costumes and floats that celebrate this year's theme, "Love Unites." For more information, visit Austin Pride's official website, AustinPride.org.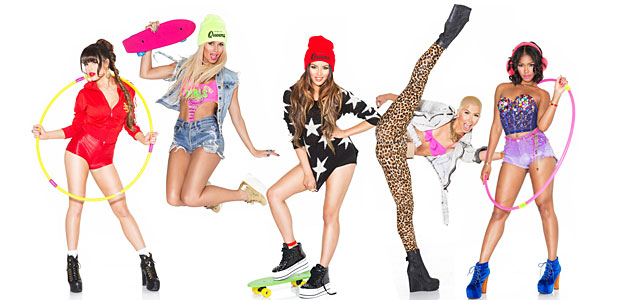 1. EVENT: Voices on Point
If you want to feel really good about the future of America, look no further than the Point Foundation's annual Voices on Point gala. The foundation grants LGBT students much-needed scholarships to help them accomplish their academic and career goals, like going to medical school or entering social work. Those students are celebrated annually at this gala; this year's will feature performances by Melissa Manchester, and Alex Newell as well as appearances by Victoria Justice, Bob Harper, Florence Henderson, and Greg Louganis. For more information: PointFoundation.org. Pictured above: Scheduled perfomers G.R.L.
---
Links:
[1] http://www.advocate.com/
[2] http://outsidethelinesbook.com/
[3] http://laurielipton.com
[4] http://pridefilmsandplays.com/th_event/womens-work-2013-3/
[5] http://www.amazon.com/Inspector-Vivaldi-Mysteries-Lando-Buzzanca/dp/B00DZ4925M/ref=sr_1_1?ie=UTF8&qid=1378489517&sr=8-1&keywords=The+Inspector+Vivaldi+Mysteries
[6] http://gallery-319.com/
[7] https://www.wolfevideo.com/products/petunia/
[8] http://www.filmlinc.com/films/series/2013-newfest#film-schedule
[9] http://www.advocate.com/arts-entertainment/film/2013/09/04/films-newfest-2013
[10] http://buzzworthy.mtv.com/2013/09/04/janelle-monae-the-electric-lady-track-by-track-review/
[11] http://austinpride.org
[12] http://PointFoundation.org
[13] http://www.advocate.com/arts-entertainment/hot-sheet