---
Hot Sheet: Fund-Raisin' in the Sun
By Advocate.com Editors
Originally published on Advocate.com September 12 2013 5:35 PM ET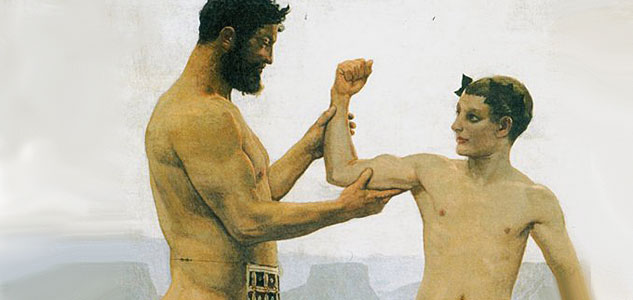 10. ART: "Nude in Public: Sascha Schneider, Homoeroticism and the Male Form Circa 1900"
Schneider, a painter and sculptor, was one of the top artists in Germany in the early 20th century, and many of his works portrayed the beauty of the nude male body. Openly gay, he brought an unabashedly homoerotic sensibility to his art. But within a generation, Schneider fell out of favor. Prominent art historian Jonathan David Katz has put together the first U.S. exhibition of Schneider's work, examining not only his art but also the societal and cultural factors that contributed to his rise and fall. Opens next Friday at the Leslie-Lohman Museum of Gay and Lesbian Art in New York City and runs through December 8; there will be a reception a week from tonight. More info here. (Look for an Artist Spotlight on Schneider Saturday.)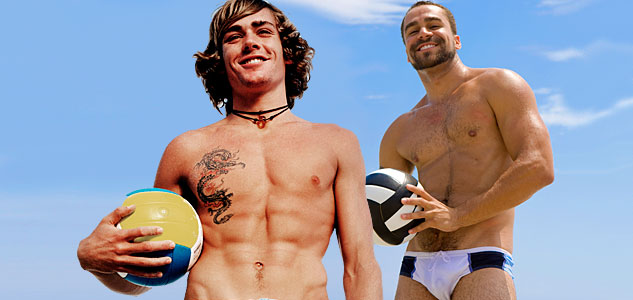 9. EVENT: L.A. Gay and Lesbian Center's Beach Classic
Whether you like swimming, enjoy running, know your way around a volleyball net, or just want to watch, you can join hundreds of people at the Los Angeles-area Dockweiler State Beach Saturday at 8 a.m. for this sporty tournament to raise funds for the L.A. Gay and Lesbian Center. Proceeds go to several of the center's programs, including an outreach effort to help L.A. schools become better places for LGBT students, services for LGBT elders, HIV care, and a domestic violence recovery program. For more information, go to BlueSkyCollaborative.com/beachclassic.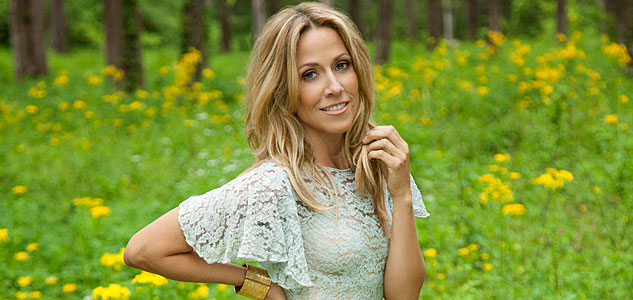 8. CD: Sheryl Crow, Feels Like Home
Sheryl Crow harkens back to her country roots with her latest album, Feels Like Home. While the singer-songwriter has always had a certain twang to her style, her latest effort is a full-on, boot-stompin' down-home good time. The record's 12 tracks hint at the influence of greats before her, including Merle Haggard, Patsy Cline, and Bobbie Gentry. Crow keeps her songwriter cred alive on Feels Like Home with lyrics that are catchy, well-crafted, and accessible enough to be popular while also artistic enough to win respect. This record has a little something for everyone, the Advocate and SheWired editor Trudy Ring reveals in SheWired's exclusive review: "Some of the tracks are upbeat (for when all you want to do is have some fun), others slow and a little somber (in case you feel like hell tonight)." Check out the full review on SheWired and pick up a copy of the record out now from Warner Music Nashville, or download it through iTunes here. Enjoy a sample from the new album with the official music video for "Easy" below.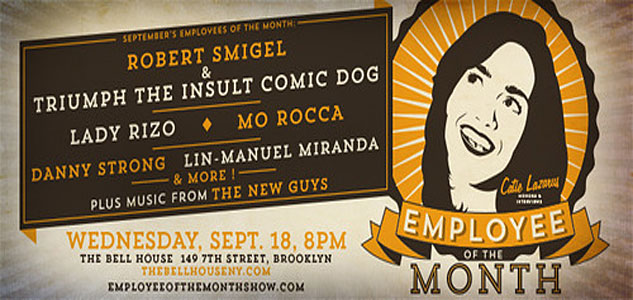 7. EVENT: Employee of the Month Podcast
Celebrities dish about dream jobs and not-so-dream jobs with award winning comedy writer Catie Lazarus for a live recording of her much-loved podcast Employee of the Month Wednesday evening in Brooklyn. The lineup includes Mo Rocca (CBS Sunday Morning), Grammy-winning cabaret star Lady Rizo, Robert Smigel (SNL, This Is 40), and Triumph the Insult Comic Dog. It happens at the Bell House, 149 Seventh St., Brooklyn, at 7:30 p.m. Tickets are $20 in advance; go to TheBellHouseNY.com.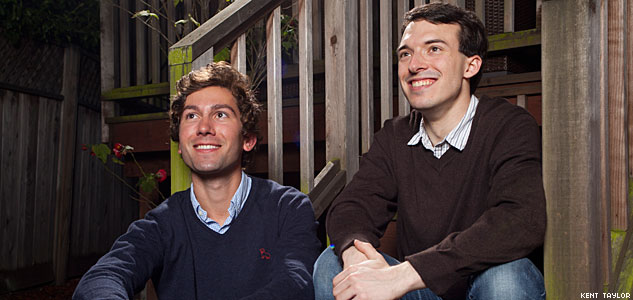 6. THEATER: To Sleep and to Dream
San Francisco's Theatre Rhinoceros begins its 2013-2014 season with a world premiere by executive director and award-winning playwright John Fisher (Slugs and Kicks, Medea: The Musical). In Fisher's new drama To Sleep and to Dream, a father and son deal with the past, the future, coming out, and above all, the truth. Opens Thursday and runs through October 6 at the Z Below Theatre. Find out more by clicking here.

5. MUSIC: Icona Pop, "All Night"
Icona Pop, the Stockholm duo of "I Love It" fame, has released the music video for its new single, "All Night," from upcoming album This Is ... Icona Pop. In it, two drag houses, Sparkle and Spirit, both alike in dignity and equally ready to turn it out, engage in a gilded dance battle. Members of each house are interviewed throughout the video in its extended version, lending a personal touch to the song's pulsating electro-beat. The video pays stylish homage to New York City's house ballroom and drag culture. This Is ... Icona Pop will be released in the U.S. October 29.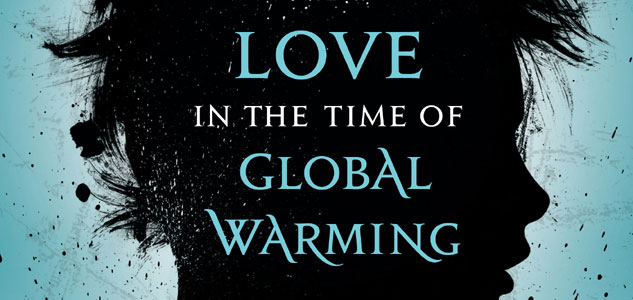 4. BOOKS: Love in the Time of Global Warming
Francesca Lia Block (best-selling author of Weetzie Bat) continues her frank, nonjudgmental examination of themes such as casual sex, sexual orientation, and gender identity in her latest novel, Love in the Time of Global Warming — a stunning reimagining of Homer's Odyssey, set in a post-apocalyptic Los Angeles. The official synopsis of the novel reads as follows: "Her life by the sea in ruins, Pen has lost everything in the Earth Shaker that all but destroyed the city of Los Angeles. She sets out into the wasteland to search for her family, her journey guided by a tattered copy of Homer's Odyssey. Soon she begins to realize her own abilities and strength as she faces false promises of safety, the cloned giants who feast on humans, and a madman who wishes her dead. On her voyage, Pen learns to tell stories that reflect her strange visions, while she and her fellow survivors navigate the dangers that lie in wait. In her signature style, Francesca Lia Block has created a world that is beautiful in its destruction and as frightening as it is lovely. At the helm is Pen, a strong heroine who holds hope and love in her hands and refuses to be defeated." Available at Amazon.com.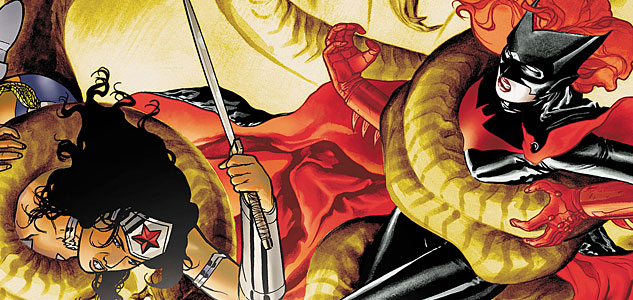 3. COMICS: Batwoman Vol. 2 and Vol. 3
The adventures of DC Comics' lesbian caped crusader, Batwoman, have been collected in two new graphic novels scheduled to hit store shelves Wednesday. Batwoman: Vol. 2: To Drown the World, collects issues 6-11 of the GLAAD Award–winning series, while Batwoman: Vol. 3 World's Finest collects issues 12-17 and 0 and features a guest appearance by Wonder Woman. Written by J.H. Williams III (whose art also graces these collections) and W. Haden Blackman, with additional art by Trevor McCarthy, Pere Perez, Richard Friend, and Rob Hunter, these collections provide an excellent opportunity for fans to catch up with one of the highest-profile LGBT superheroes found in comics today.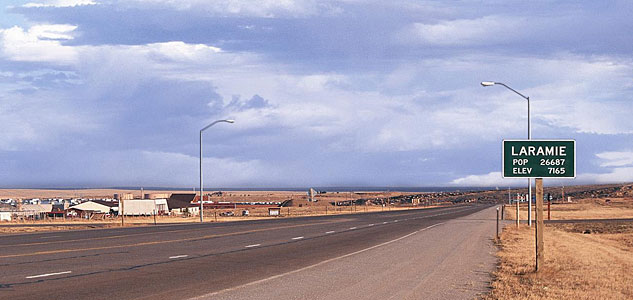 2. THEATER: The Laramie Project, Ten Years Later
Ten years after the murder of gay college student Matthew Shepard, members of New York's Tectonic Theater Project returned to Laramie, Wyo., to create a follow-up to their landmark play The Laramie Project. Ten Years Later looks at what had and hadn't changed in Laramie since Shepard's brutal murder in 1998, an event that raised national awareness of homophobic hate crimes. The play gets its first Los Angeles production, opening tonight at the L.A. Gay and Lesbian Center's Davidson/Valentini Theatre. There will be performances every Friday, Saturday, and Sunday through November 16. Go here for tickets and info.

1. DVD: Madonna, MDNA World Tour
Before Gaga or Beyoncé, there was Madonna, the Queen of Pop. The release of her MDNA World Tour concert film confirms that her musical reign continues. Included in the nonstop two-hour performance are singles from her latest album, MDNA, such as "Girl Gone Wild," and new versions of old favorites: "Vogue," "Like a Prayer," "Express Yourself" and "Hung Up." To ensure that the complete concert experience is enjoyed by fans viewing the DVD, Blu-ray or digital album at home, Madonna edited the footage herself for six months. Of the performance, she said, "I left my heart on that stage every night." Madonna's dedication to her fans is evident, and the concert film is a must-see.
---
Links:
[1] http://www.advocate.com/
[2] http://www.leslielohman.org/about/press-release/2013/nude-in-public-sascha-schneider-pr.html
[3] http://www.advocate.com/arts-entertainment/art/artist-spotlight
[4] http://BlueSkyCollaborative.com/beachclassic
[5] http://www.shewired.com/box-office/2013/09/09/review-country-feels-home-sheryl-crow
[6] http://smarturl.it/sherylcrow?IQparams=IQid%3Au1&IQid=gm.goog.src.mma.dsk
[7] http://TheBellHouseny.com
[8] http://www.therhino.org/
[9] http://www.amazon.com/Love-Global-Warming-Francesca-Block/dp/0805096272/ref=tmm_hrd_swatch_0?_encoding=UTF8&sr=&qid=
[10] http://www.lagaycenter.org/site/PageServer?pagename=TE_ON_OUR_STAGES
[11] http://www.advocate.com/arts-entertainment/hot-sheet