---
Hot Sheet: Guys on Film
By Advocate.com Editors
Originally published on Advocate.com November 08 2013 5:01 PM ET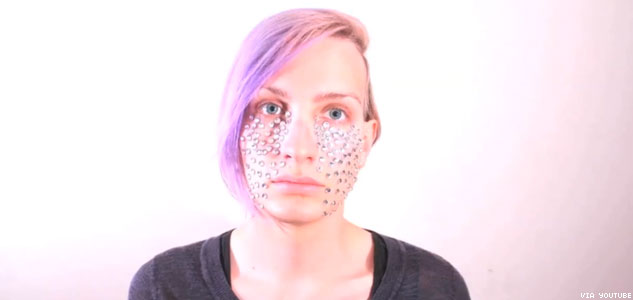 10. EVENT: 2013 San Francisco Transgender Film Festival
The 2013 San Francisco Transgender Film Festival returns to the Roxy Theater in the Mission District tonight.

Founded in 1997, the San Francisco Transgender Film Festival takes place tonight through Sunday at the Roxy Theater, providing three days of award-winning transgender cinema and a host of programs by trans and gender-variant artists from around the world. The groundbreaking, provocative, and moving storylines are sure to help capture the complexity of trans people's lives and highlight struggles everyone can benefit from learning more about.
SFTFF kicks off tonight at 8 with an Opening Night Gala: Transgender Shorts. Tickets can be purchased on a sliding scale at BrownPaperTickets, which offers discounts for both seniors and low-income individuals. Watch the festival's trailer below, and get all the details here. — Michael Regula

9. THEATER: The Columnist
David Auburn's play about the late closeted gay political columnist Joseph Alsop, produced on Broadway last year, gets its West Coast premiere courtesy of L.A. Theatre Works. Alsop, who died in 1989, was one of the most powerful Washington commentators of the 1950s and '60s, a crusader against McCarthyism, a pal of President Kennedy, and a promoter of the Vietnam war. But he could never reveal the truth about his life. L.A. Theatre Works presents the play Thursday through November 17 at UCLA's James Bridges Theatre and will record the production for its nationally syndicated public radio series. John Vickery (Broadway's The Lion King) stars as Alsop; also appearing are Tara Lynne Barr, Wilson Bethel, John Getz, David Krumholtz, and JoBeth Williams. Auburn, a Pulitzer winner for Proof, directs as well. Tickets here. — Trudy Ring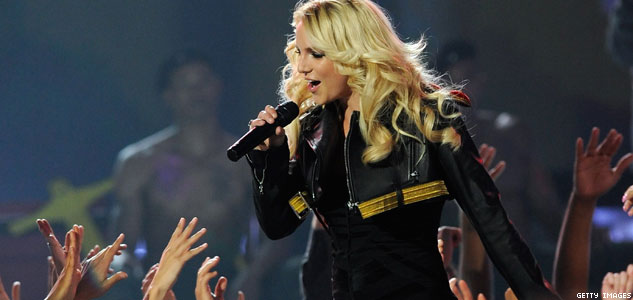 8. MUSIC: Britney Spears, "Perfume"
There's something strange about hearing Britney Spears singing about "marking her territory." But if you can get past the odd lyrics ("I hope she smells my perfume"), "Perfume" stands out simply for being a Britney ballad reminiscent of the early 2000s and not a club banger like "Work Bitch" or "Til the World Ends." The second single off the forthcoming Britney Jean album, "Perfume" was written by Spears and bi musical phenom Sia Furler. It's nice to think Brit still has some of that vulnerability that helped endear her to us in the first place. — Neal Broverman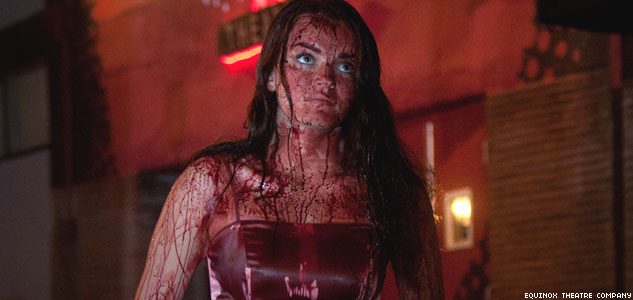 7. THEATER: Carrie: The Musical
The musical version of Stephen King's famous novel about a misfit teen with supernatural abilities became one of Broadway's greatest flops when it premiered in 1988. But it got a New York reboot last year and is now a popular choice of regional theater companies, with recent productions in Minneapolis, Seattle, and San Francisco. Now it's Denver's turn to experience the most horrifying prom night ever, and with the remake of the popular 1976 film having just been released, the timing is excellent. The Equinox Theatre Company's production opens tonight at the Bug Theatre; opening night audiences are encouraged to dress in prom attire. Fridays and Saturdays through November 30. Get your tickets here. — Trudy Ring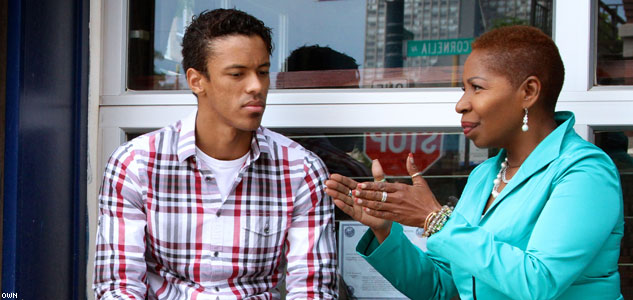 6. TV: Iyanla: Fix My Life — "Fix My Secret Addiction"
Shannon, a 28-year-old crystal meth addict, is given a guiding light in Iyanla Vinzant, a renowned inspirational speaker, who helps her client on the road to recovery in this week's episode of Iyanla, Fix My Life. In the series, which airs on the Oprah Winfrey Network, Iyanla assists people in confronting various problems in order to overcome the difficulties that keep them from moving forward. Shannon's story, which involves drug addiction, overdoses, and incidents of high-risk sex, reflects issues that still plague the LGBT community. Watch OWN this Saturday at 9 p.m. Eastern/Pacific for Iyanla's advice on coming out about addiction as well as her words of hope and healing. See the preview below. — Daniel Reynolds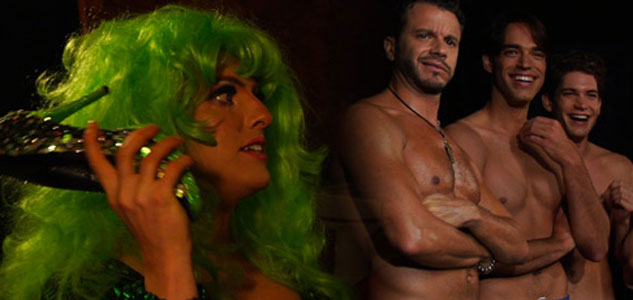 5. TV: Here TV Adds 30 New Films
Here TV will kick off a slate of 30 new films over the next few months, including Hollywood to Dollywood, featuring Dolly Parton, Dustin Lance Black, Chad Allen, and Leslie Jordan; the documentary Out in the Open, with Greg Louganis, Eric Roberts, Carson Kressley, and Josh Strickland; Nate & Margaret, starring Natalie West, Gaby Hoffmann, and Tyler Ross; and two of Del Shores's stand-up comedy films, Del Shores: My Sordid Life and Del Shores: Sordid Confessions. Visit here to find out how to watch. — Michelle Garcia

4. COMICS: The Stonewall Riots
Bluewater Productions is celebrating the 44th anniversary of one of the most important moments of the modern LGBT rights movement with The Stonewall Riots, a history in comic book form. The 32-page comic, written by Michael Troy and illustrated by David T. Cabrera, retells the story of the night in June 1969 when police raided the Stonewall Inn, a gay bar in New York's Greenwich Village, resulting in a violent riot and six-day siege that would mark the beginning of the struggle for LGBT Americans' basic human rights.
Print copies of the book can be ordered at Comic Flea Market for $3.99. Digital copies are available for $1.99 from iTunes. — Jase Peeples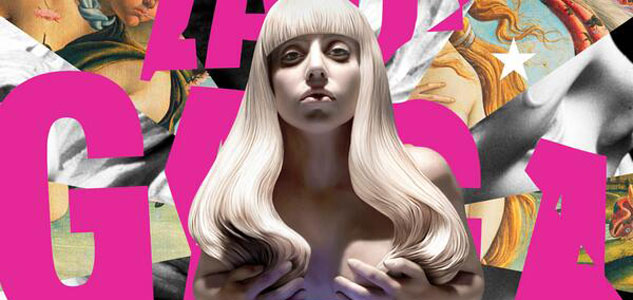 3. MUSIC: Lady Gaga, Artpop
It seems like we first heard about Artpop when Gaga was Germanotta, but the pop innovator's third album actually doesn't come out until Monday. It's been a tumultuous time for Gaga, as she just split with her longtime manager and saw some of her gay legions turn against her, but we have no doubt she'll persevere and Artpop will land at the top of the charts. Buoyed by infectious singles like "Applause" and "Do What You Want," the album appears as radio-friendly (the "Pop") as pretentious (the "Art"). The concept follows Gaga themes like fame and artistic integrity but expands on the star's fixation with the "high art world," as in the rarefied sphere occupied by Andy Warhol and Jeff Koons. It's a mishmash of everything, but it won't be one thing: boring. — Neal Broverman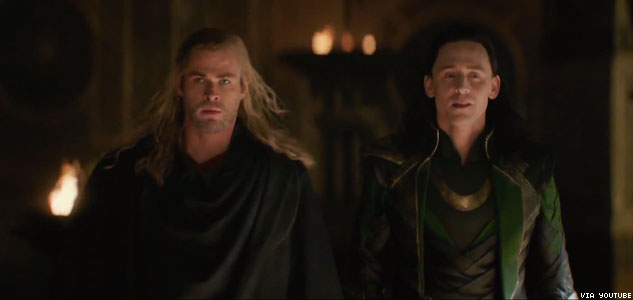 2. FILM: Thor: The Dark World
Last month comic book scribe Al Ewing revealed on his personal blog that not only was Thor's brother, Loki, bisexual in the Marvel Comics universe, but Ewing would be "touching on that" in his upcoming comic series Loki: Agent of Asgard. The timing of that revelation about Marvel's god of mischief couldn't be better for LGBT fans, as the Thor: The Dark World began playing in theatres across the nine realms today. Though Loki's sexuality hasn't been highlighted in Marvel's film universe, the character is heavily featured in this sequel, and Tom Hiddleston's portal of the legendary Norse god leaves room for viewers to draw their own conclusion as to whether or not Loki swings both ways. Early reviews are also touting Hiddleston's performance as one of the movie's highlights. — Jase Peeples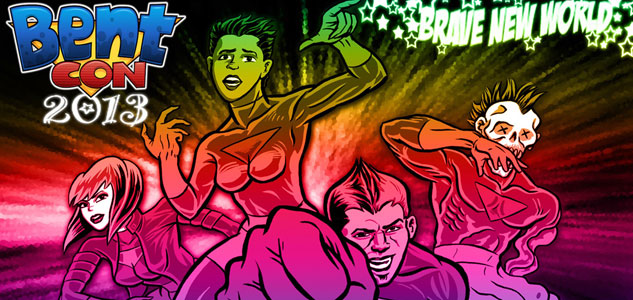 1. EVENT: Bent-Con
Bent-Con celebrates LGBT contributions in pop culture, sci-fi, horror, comics, fantasy, gaming, and geekdom all weekend long. From today through Sunday, the Los Angeles Burbank Marriott Airport and Convention Center will be packed with panels, galleries, screenings, gaming, artistry, and the best-costumed parties this side of Comic-Con. We're especially looking forward to the Pop-Up gallery and the panel "Qweirdos! LGBTQ Voices for a Generation of Gay Geeks and Freaks," which includes our own Diane Anderson-Minshall. Bent-Con.org. — Michelle Garcia

---
Links:
[1] http://www.advocate.com/
[2] http://www.sftff.org/
[3] http://www.brownpapertickets.com/event/491859
[4] http://www.latw.org/
[5] http://www.brownpapertickets.com/event/319519
[6] http://HereTV.com/AGetHerePage
[7] http://comicfleamarket.com
[8] http://www.advocate.com/arts-entertainment/commentary/2013/08/15/op-ed-gaga-over-or-diva-dom
[9] http://alewing.tumblr.com/
[10] http://bent-con.org/
[11] http://www.advocate.com/arts-entertainment/hot-sheet