---
Hot Sheet: On Midler! On Madea! On Cooper! On Britney!
By Advocate.com Editors
Originally published on Advocate.com December 19 2013 7:08 PM ET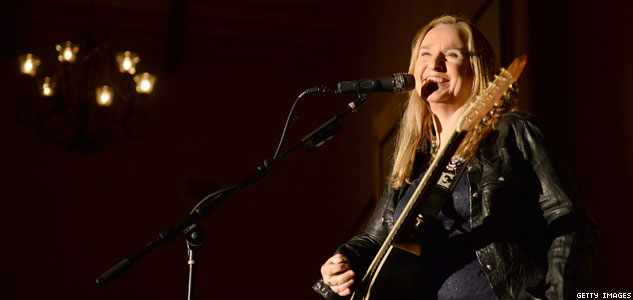 10. MUSIC: "Uprising of Love," Melissa Etheridge
The beloved out singer-songwriter's latest effort is a song to benefit LGBT Russians in their fight against the nation's "gay propaganda" law. "I felt that we needed to go into the New Year creating an international uprising of love to let the LGBT people of Russia know that they are not alone and that the rest of the world is here to help," says Etheridge, cofounder of the Uprising of Love coalition, which has partnered with the Russia Freedom Fund, one of the few sources of immediate and direct financial contributions to LGBT activists in the beleaguered nation; all proceeds from the song will be donated to the fund. "Uprising of Love" will be available on iTunes in January, and DJ-producers Bent Collective (Danny Verde and Steven Redant) have already released a club-oriented remix. You can listen to that on SoundCloud; below, watch Etheridge performing the original version at the Uprising of Love coalition launch. — Trudy Ring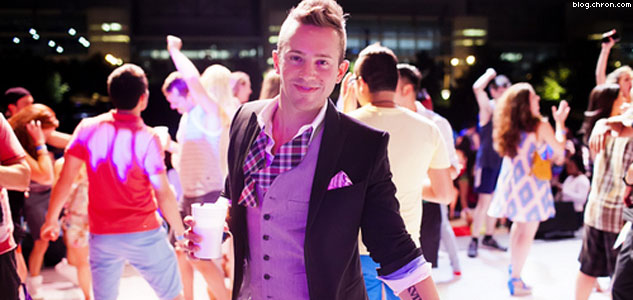 9. EVENT: Drag Queens on Ice
Is there any better way to hang out with drag queens than while you're trying to get your Oksana Baiul on? If you couldn't make Rainbow on Ice, Houston's Discovery Green will have plenty of ice to skate on this winter. — Michelle Garcia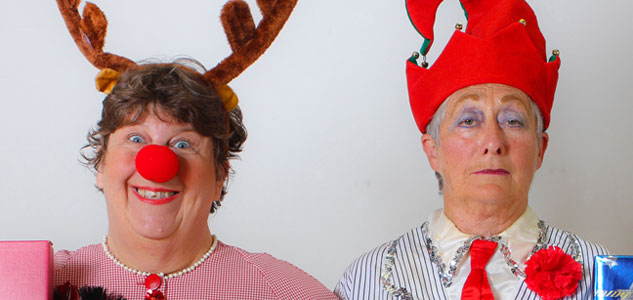 8. THEATER: Crones for the Holidays: The Sequel
There's nothing like Crones for the Holidays, in which holiday traditions are subverted and celebrated by the Crackpot Crones — slightly world-renowned lesbian Jewish playwright Terry Baum and straight lapsed Christian queen of comedy Carolyn Myers. Hear the Virgin Mary's coming-out story and watch her fight homophobia in Russia, see the Red Hanky Grannies invade the Pentagon, sing along with "The Twelve Days of Family Insults," and hear the new song "Frosty the Snowden-Manning," about a whistleblower snowman. The Crones perform this weekend and next at Exit Theatre in San Francisco, and best of all, admission is free, the Crones' gift to their audience. Find more info here, and watch clips from last year's show below. — Trudy Ring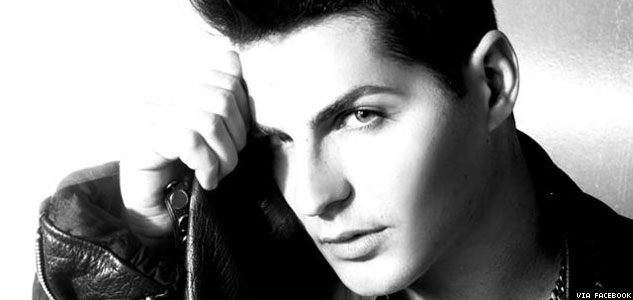 7. MUSIC: "Love Out Loud," Warren Nomi
Pop singer-songwriter Warren Nomi's newest single, "Love Out Loud," is an EDM anthem for anyone bullied or feeling alone. All proceeds from Nomi's "Love Out Loud" will go toward antibullying efforts, suicide prevention. and LGBT nonprofits, including the Pacer Center. Nomi's vital message in "Love Out Loud" is driven by clear vocals and a high-energy pop style. — Nicholas Cimarusti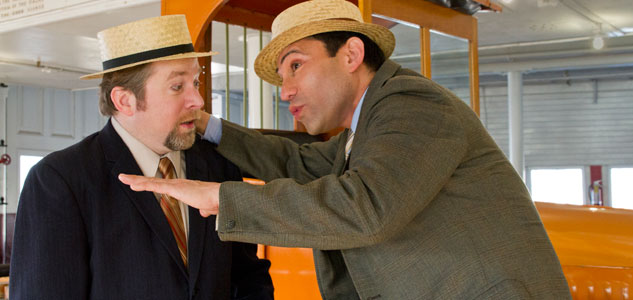 6. THEATER: Road Show
Start the New Year right with a Stephen Sondheim rarity making its Bay Area premiere. Sondheim, considered by most to be America's greatest living theater composer (he's also a member of our tribe), contributes music and lyrics to John Weidman's book about the colorful, real-life Mizner brothers and their many get-rich-quick schemes in the late 19th and early 20th centuries — seeking gold in the Yukon, designing homes in Florida, and opening restaurants (the Brown Derby) in Hollywood. Sondheim's first new musical since 1994's Passion, the show (previously titled Bounce, Wise Guys, and Gold!) ran off-Broadway in 2008 and in London in 2011, but it's remained unseen otherwise. San Francisco's Theatre Rhinoceros is rectifying the situation with a limited engagement, January 2-19, at the Eureka Theatre. Beginning January 9, director John Fisher will give a half-hour presentation on Sondheim before each performance. Tickets and info here; also, in nearby Benicia, the Benicia Historical Museum has an exhibit on the Mizners through January. — Trudy Ring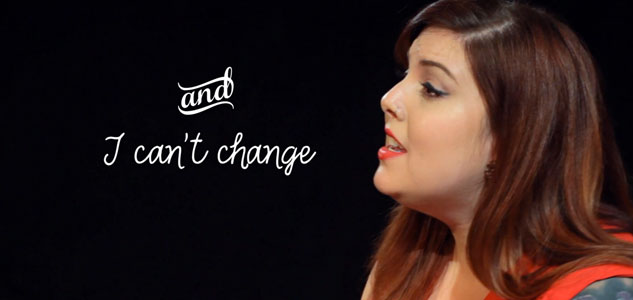 5. MUSIC: Mary Lambert, Welcome to the Age of My Body
You might not know Mary Lambert's name, but I'm willing to bet you know her voice. She provides the angelic pipes for the infectious chorus to Macklemore's marriage equality anthem, "Same Love." You know, those goose bump-inducing lines about how "I can't change, even if I tried, even if I wanted to?" Yeah, that's Lambert. And that Grammy-nominated chorus is actually the hook for a song of Lambert's own, appropriately titled "She Keeps Me Warm." The out musician describes the track, with its adorable music video full of budding lesbian love, as "the other side" of the "Same Love" story. And as of Tuesday, you can get Lambert's entire debut EP, Welcome to the Age of My Body, through iTunes. Lambert's powerful, queerly feminine voice carries the EP, complete with a gut-punching spoken-word rap on the first track, "Body Love," that struck every potent heartstring for this plus-size queer femme who's struggled to come to terms with a society that doesn't approve of her size, identity, or politics. If you've ever felt like an outsider, you need to hear this record. — Sunnivie Brydum
Watch the first video for "She Keeps Me Warm" below, and check out the lyric version here.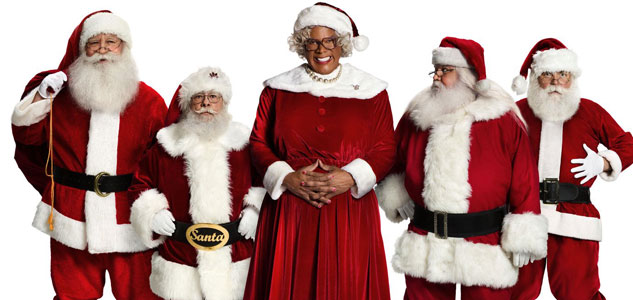 4. FILM: Tyler Perry's A Madea Christmas
America's favorite drag star, Ru — er, Tyler Perry, reprises his role as a sassy grandmother in A Madea Christmas, the first film of the Madea franchise to center on the holidays. It also marks the first time Anna Maria Horsford, Larry the Cable Guy, Chad Michael Murray, Kathy Najimy, and Sweet Brown have ever been cast together in one film, and this one follows the exploits of Madea as she visits family in rural America. This ensemble, combined with generally awful reviews from critics, may portend some Christmas magic for those seeking a campy romp through the yuletide season. Watch the trailer below. — Daniel Reynolds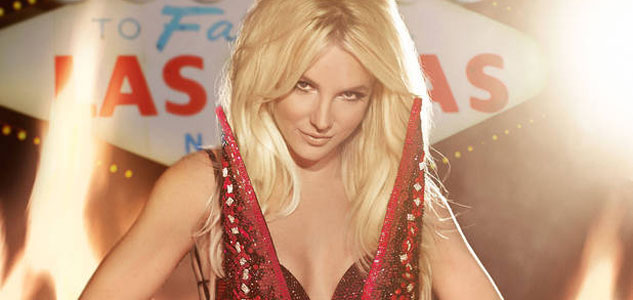 3. MUSIC: Piece of Me, Britney Spears
A week from today is showtime for Britney Spears as her new residency at Las Vegas's Planet Hollywood Resort and Casino, titled Piece of Me, opens. An executive at Caesars Entertainment (owner of Planet Hollywood) announced publicly that Piece of Me will feature at least 21 Brit hits. "It's a retrospective on some of the most iconic moments of her life combined with the contemporary material she's doing today," VP of entertainment Kurt Melien told the Las Vegas Sun. Britney herself said the show will include "snow, water, rain, everything," as well, wait for it, live singing by the superstar. The Advocate will be there for opening night, so stay tuned for updates. — Neal Broverman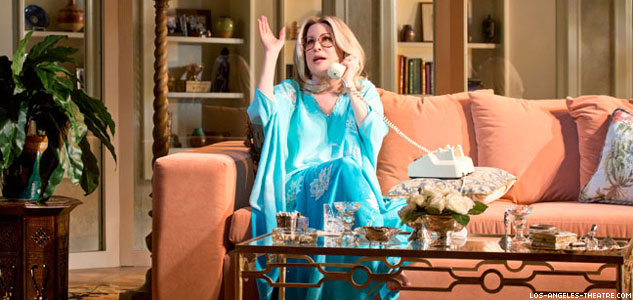 2. THEATER: I'll Eat You Last
Bette Midler's run as Hollywood powerhouse agent Sue Mengers is closing this Sunday in Los Angeles. After a month run of performances at the Geffen Playhouse, Midler will take her final bow in L.A. as the late Mengers, telling the agent's glitzy, dishy story. — Michelle Garcia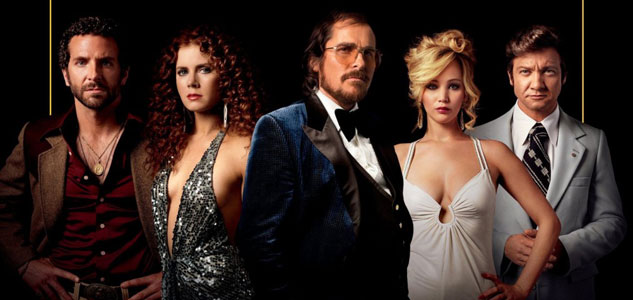 1. FILM: American Hustle
American Hustle, a new film by David O. Russell (Silver Linings Playbook, The Fighter), is a crime drama based on the real-life story of Abscam, which is an FBI code name for an operation targeting corrupt public officials, including the mayor of Camden, N.J. Christian Bale, Bradley Cooper, Amy Adams, Jeremy Renner, and a much-lauded Jennifer Lawrence are all players in this crooked game of cat and mouse, which opens in wide release today. Watch the trailer below. — Daniel Reynolds
---
Links:
[1] http://www.advocate.com/
[2] https://soundcloud.com/melissaetheridge/uprising-of-love-bent
[3] http://DiscoveryGreen.com
[4] http://www.crackpotcrones.com/
[5] https://soundcloud.com/warrennomi/warren-nomi-love-out-loud
[6] http://www.therhino.org/
[7] http://www.beniciahistoricalmuseum.org/Events/events_home.htm
[8] https://itunes.apple.com/us/album/welcome-to-the-age-of-my-body-ep/id774641938
[9] http://www.vevo.com/watch/mary-lambert/she-keeps-me-warm-lyric-video/USUV71302876?syndicationid=bb8a16ab-1279-4f17-969b-1dba5eb60eda&shortlink=1qaUAi&country=US&referralurl=http:%2F%2Fsmarturl.it%2FSKMWLV
[10] http://www.lasvegassun.com/vegasdeluxe/2013/sep/23/britney-spears-new-show-secrets-revealed-dance-clu/
[11] http://GeffenPlayhouse.com
[12] http://www.advocate.com/arts-entertainment/hot-sheet