---
PHOTOS: Israel's First Gay Holocaust Memorial
By Christopher Harrity
Originally published on Advocate.com January 10 2014 1:32 PM ET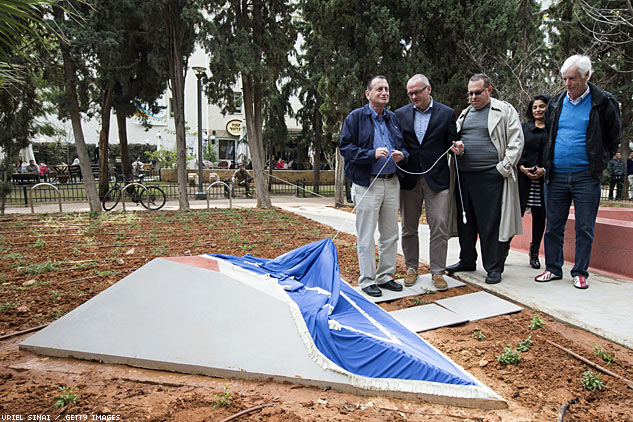 Tel Aviv mayor Ron Huldai (left) and German ambassador to Israel Andreas Michaelis (center) inaugurate a memorial to thousands of gay Holocaust victims killed by the Nazi during the Second War at the Gan Meir (Meir Park) on January 10 in the Mediterranean coastal city of Tel Aviv. Tel Aviv joins Berlin, Amsterdam, Sydney and San Francisco as cities with similar memorial sites.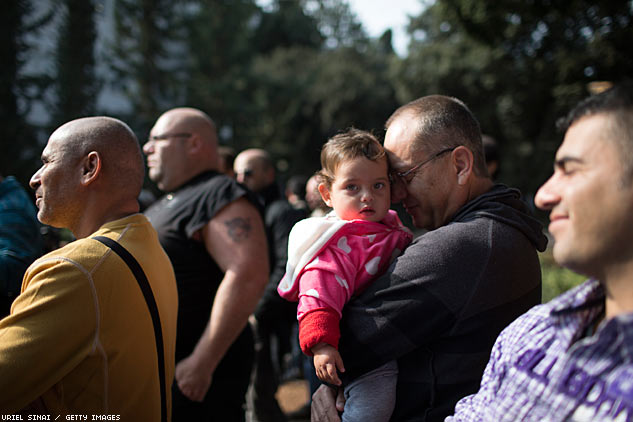 Israeli men take part in the memorial service to inaugurate the monument.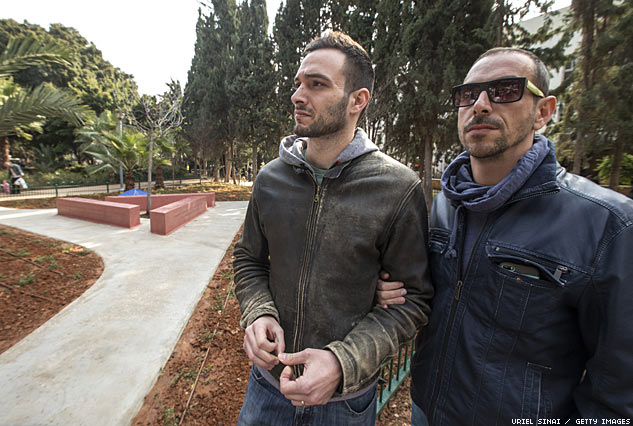 Attendees at the memorial.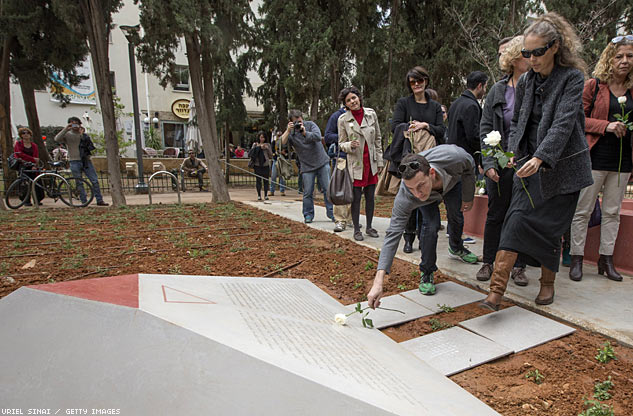 People lay flowers at the memorial.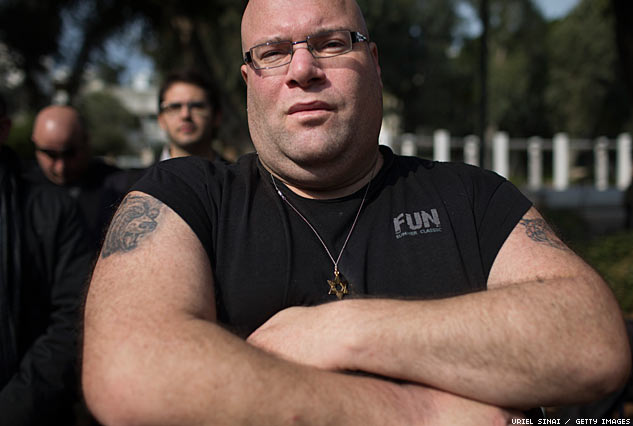 An Israeli man participates.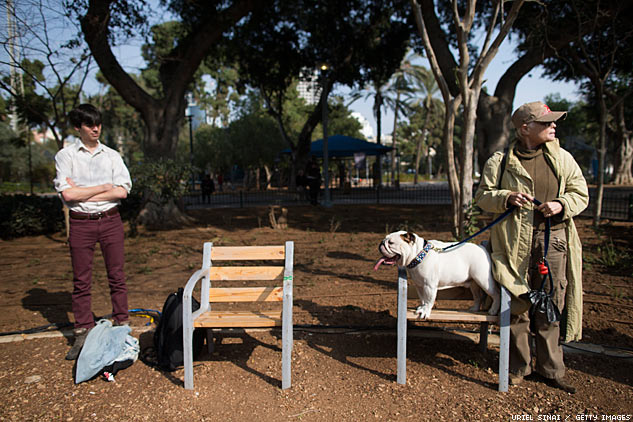 Observers at the memorial.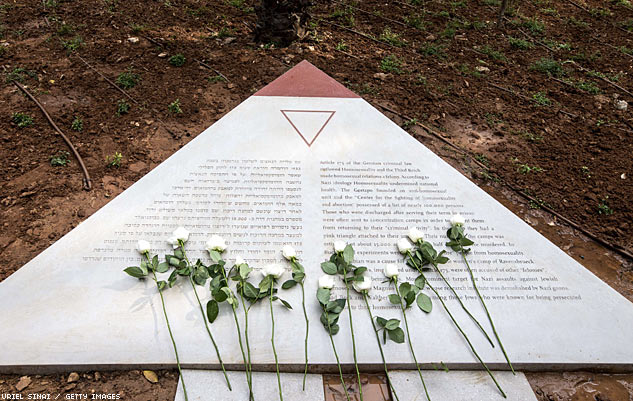 White roses were laid on the memorial by participants in the ceremony.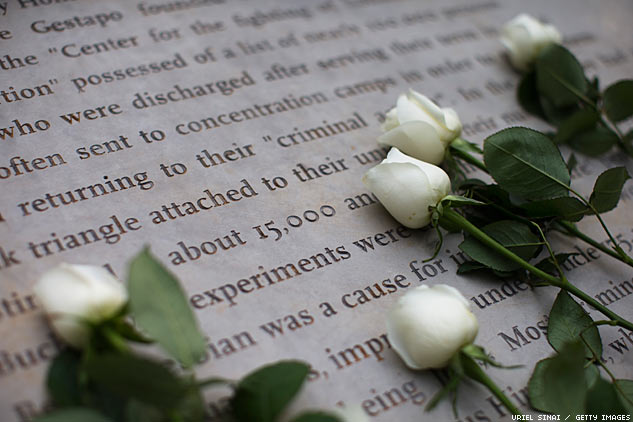 According to bbc.co.uk, writing on the monument in English, Hebrew, and German reads: "In memory of those persecuted by the Nazi regime for their sexual orientation and gender identity."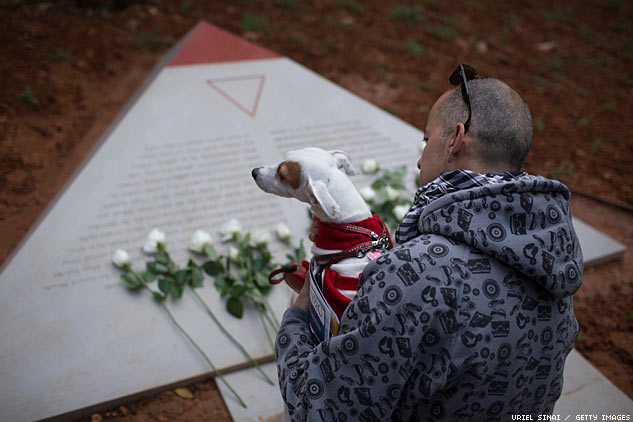 ---
Links:
[1] http://www.advocate.com/
[2] http://www.bbc.co.uk/news/world-europe-25687190
[3] http://www.advocate.com/arts-entertainment/photography