---
In the Galleries: Inframen
By Christopher Harrity
Originally published on Advocate.com January 15 2014 9:00 AM ET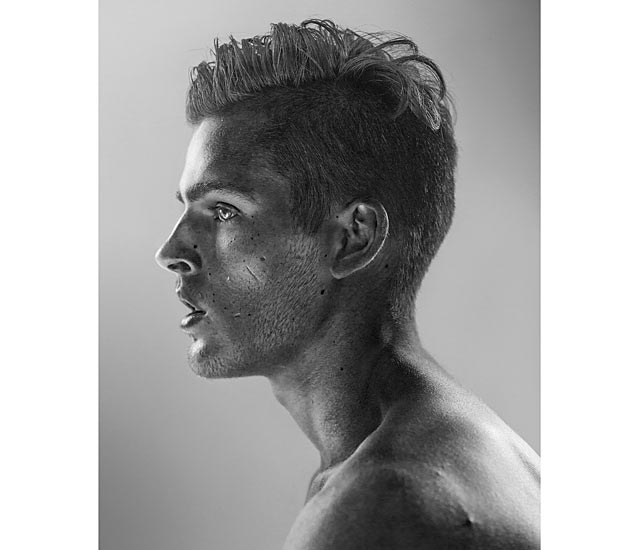 Taner
Nir Arieli's upcoming show "Inframen" takes viewers one layer deeper, stripping male dancers not only of clothes but also skin. Arieli uses an infrared photographic technique to photograph underneath the outermost layers of skin revealing sun damage, stretch marks, hidden marks, and scars. His images fuse masculinity and vulnerability, finding imperfections in the idealized male form.

"Inframen" will open Thursday at Daniel Cooney Fine Art gallery in New York City.
Daniel Cooney Fine Art
January 16-March 8
508 W. 26th St., Suite 9C
New York, NY 10001
Click through for more of Nir Arieli's work >>>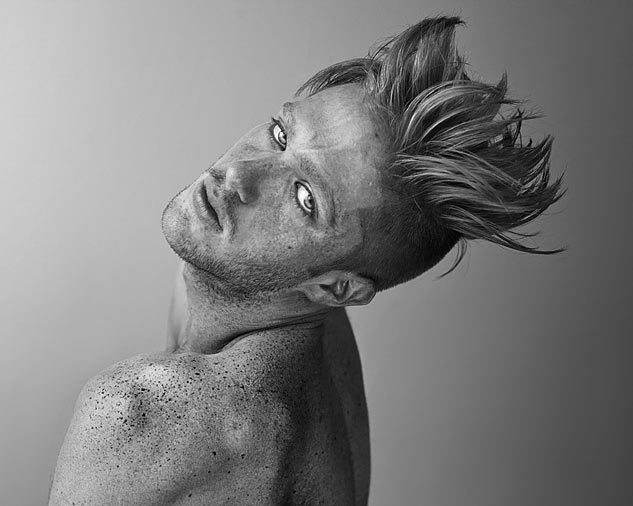 Austin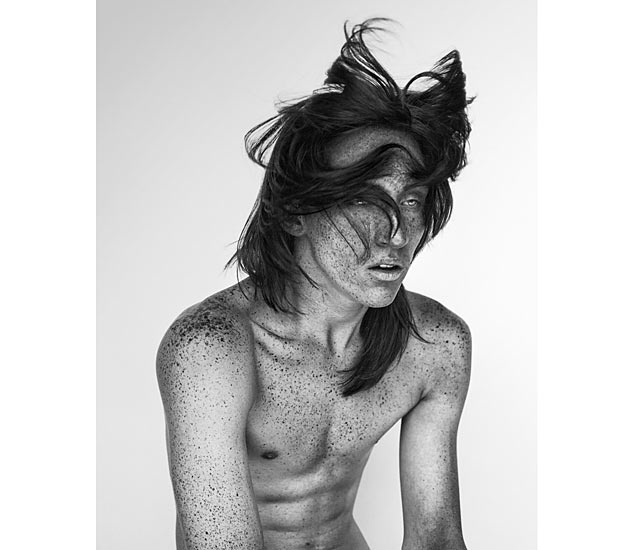 Kyle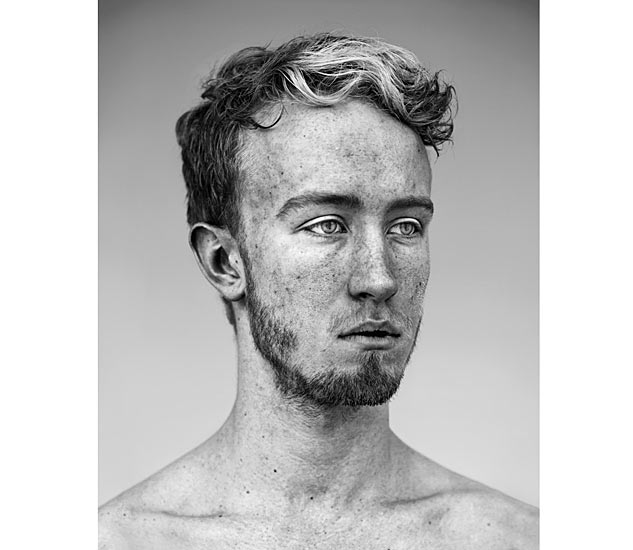 Spencer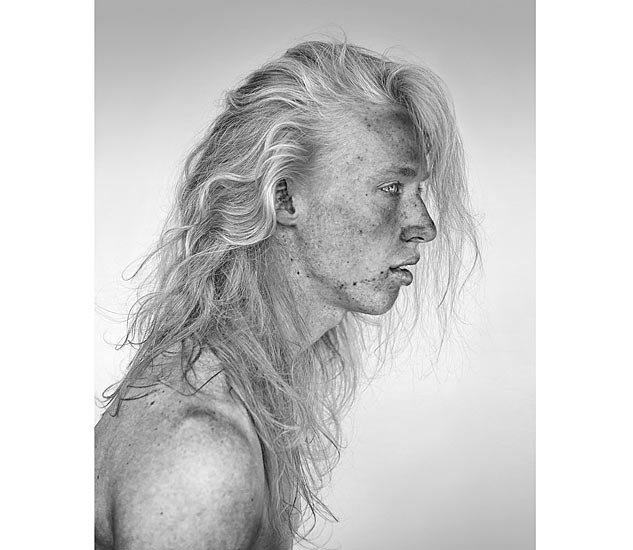 Billy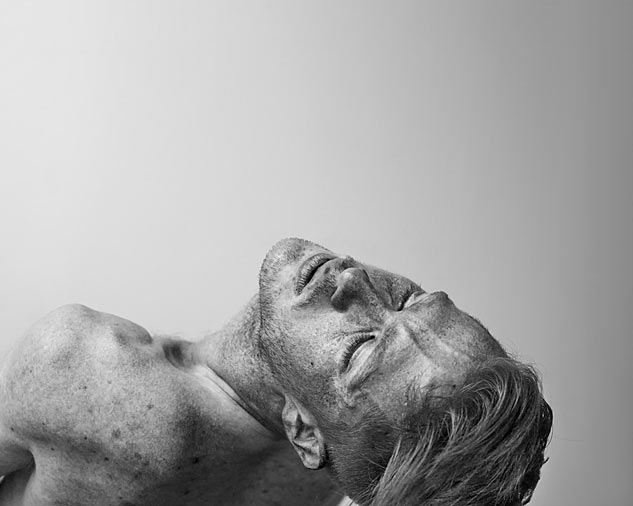 Austin
Clinton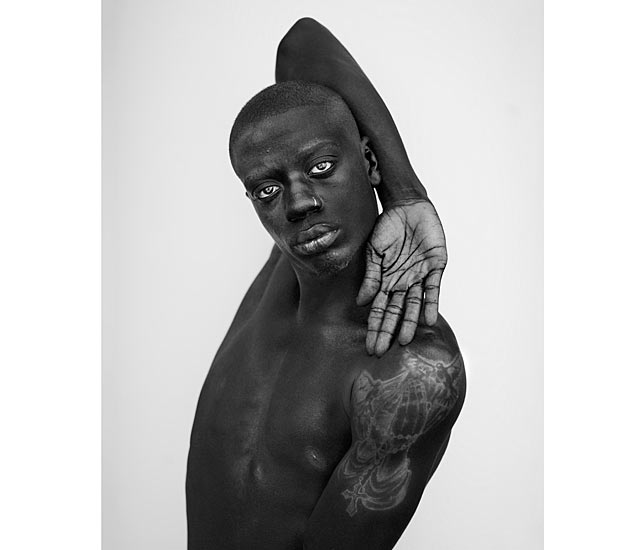 Nehemiah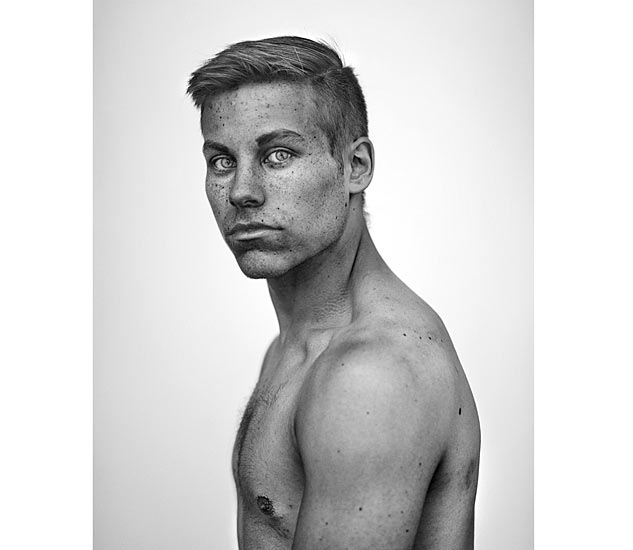 Garth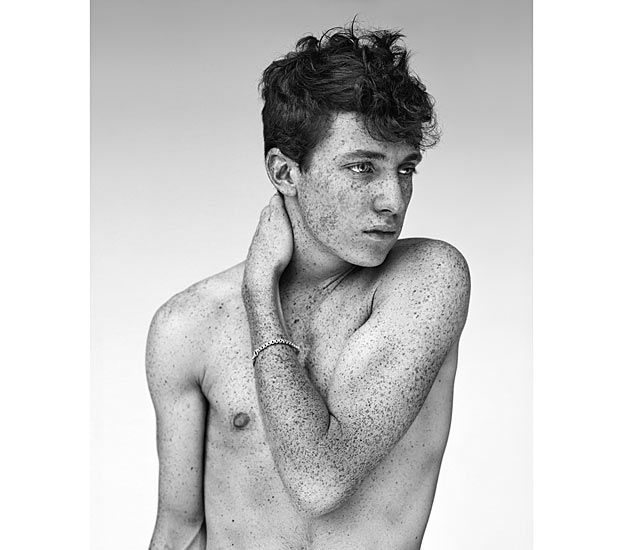 Devon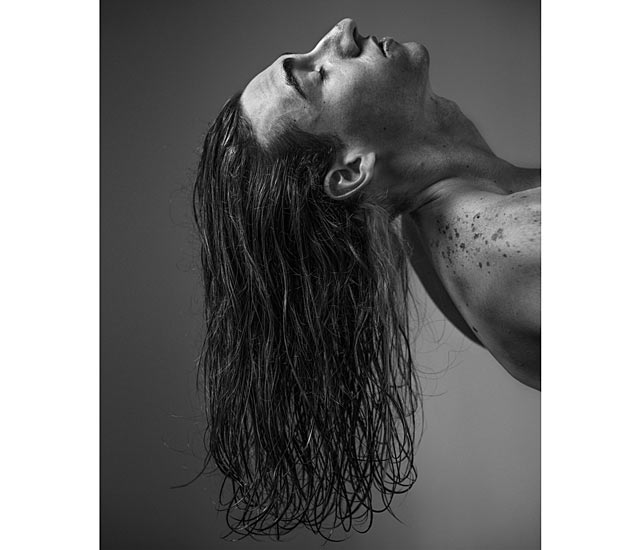 Evan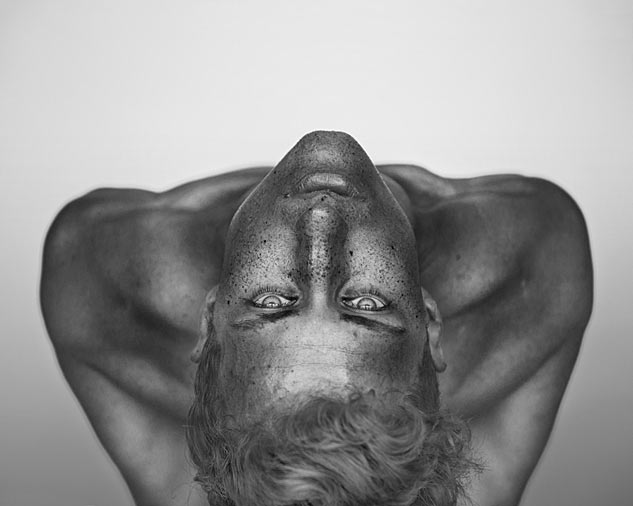 Clinton
A biography from the artist:
Nir Arieli launched his career as a military photographer for the Israeli magazine Bamachane before receiving a scholarship to pursue a BFA at New York's School of Visual Arts; he graduated with honors. Nir's photographic passion is within the portraiture and dance fields. He is an admirer of beauty and gentleness; these qualities are the heart of his work.

Nir received the Silas H. Rhodes Scholarship (2009-2012), SVA's Photography Department Award (2009, 2011), and the 5th Year Award from Gotham Imaging and FotoCare (2012). He was chosen as one of the 2013 talents to watch by Next magazine, won first place in the PDN Faces portrait contest, and received the Curator Award in the Rolling Shutter Film Festival (both 2012). Nir was nominated for the Tierney Fellowship (2012) and PDN's 30 New and Emerging Photographers (2013), was a finalist in the Google Photography Prize (2012) as well as in W magazine's In a Fashion Minute Video Contest (2010), and a semifinalist in the Adobe Design Achievement Awards (2012). His work has been published and exhibited in the USA, Europe and Israel, and his New York clients include the Juilliard School, the Alvin Ailey school, the School of Visual Arts, Time Out NY, Pontus Lidberg Dance, MADboots dance, Company XIV, and the People Movers Dance Company, among others.

Nir is represented in New York City by Daniel Cooney Fine Art gallery and in North Carolina by MoNA gallery. For assignments, prints purchases and other inquiries: NirArieli.com.
For more work, check out his websites:
NirArieli.tumblr.com/
Flickr.com/photos/nirarieli2
---
Links:
[1] http://www.advocate.com/
[2] http://www.danielcooneyfineart.com/
[3] http://www.nirarieli.com/
[4] http://nirarieli.tumblr.com/
[5] http://flickr.com/photos/nirarieli2
[6] http://www.advocate.com/arts-entertainment/photography