---
PHOTOS: L.A. Pride Heats Up
By Advocate.com Editors
Originally published on Advocate.com June 11 2013 11:11 AM ET
When it comes to glittery goodness, activism with abs, entertainment with energy, bears and booty boys alongside lovely lipstick lesbians, there's no other Gay Pride like Los Angeles's. Take a look at the following photos from the 2013 celebration, which took place over the past weekend.

L.A. Pride honorees Brendon Ayanbadejo and Advocate editor at large Diane Anderson-Minshall.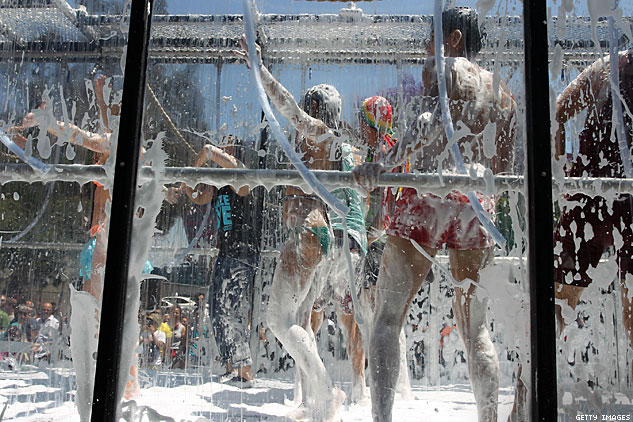 Sudsy people ride in the Dr. Bonner's soap float.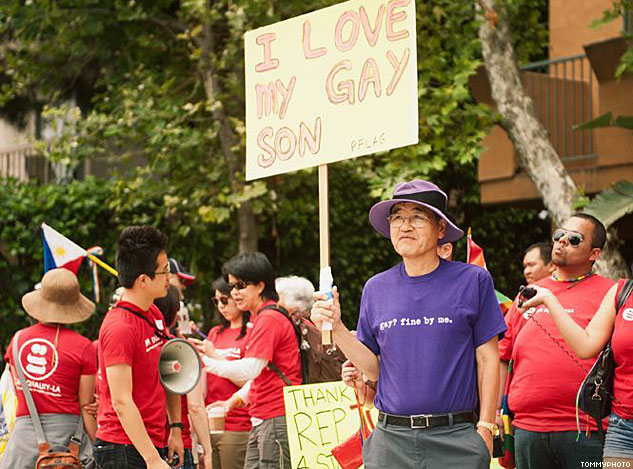 Special thanks to the folks at TommyPhoto for the use of many of their great photos.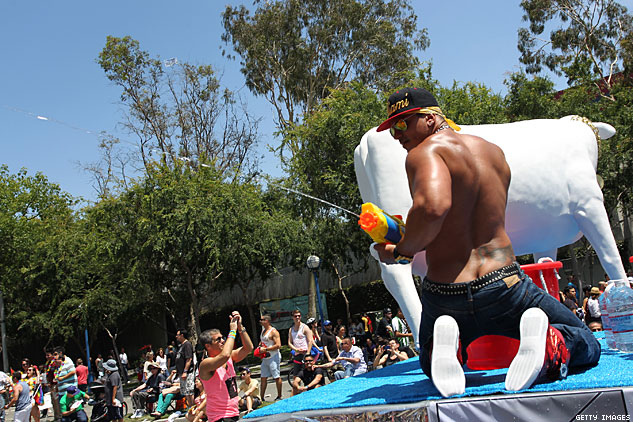 A man on a float spays water at spectators.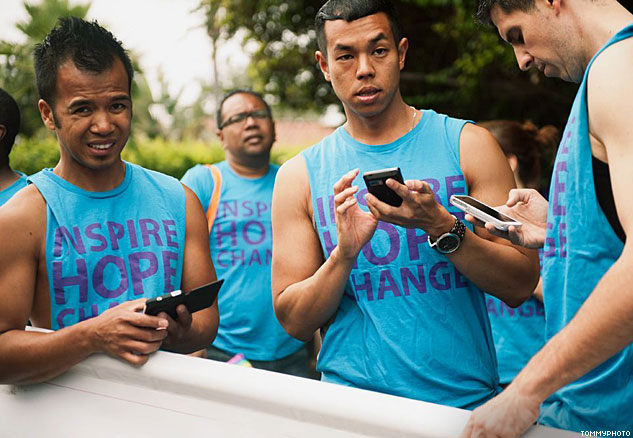 Synchronize your cell phones, boys.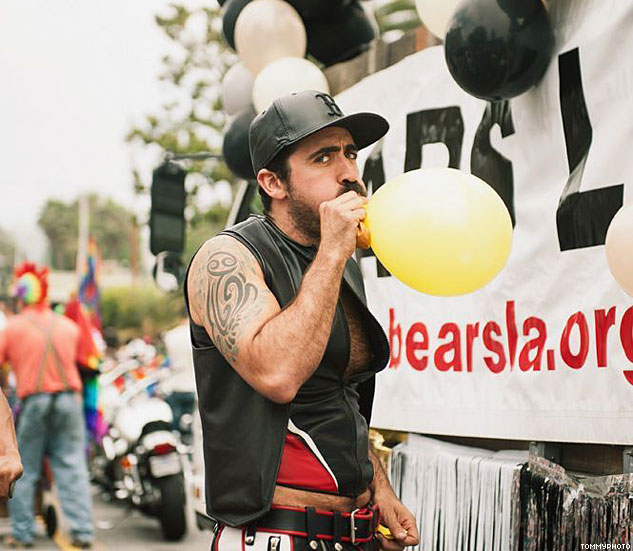 Balloon bear.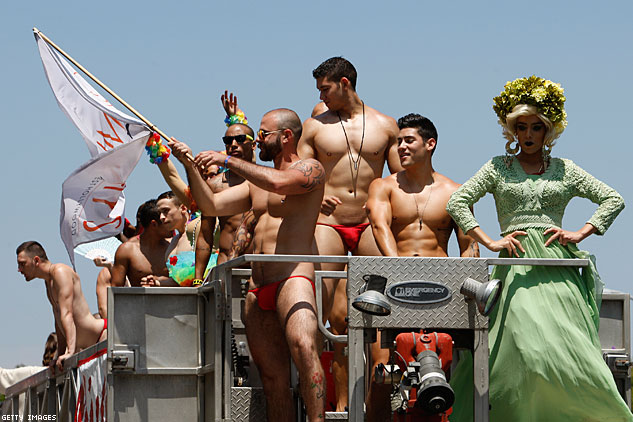 Representatives of Mickey's gay bar ride a fire truck.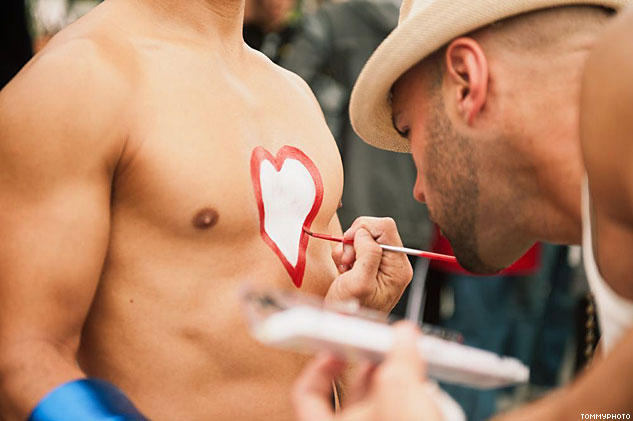 Heart art.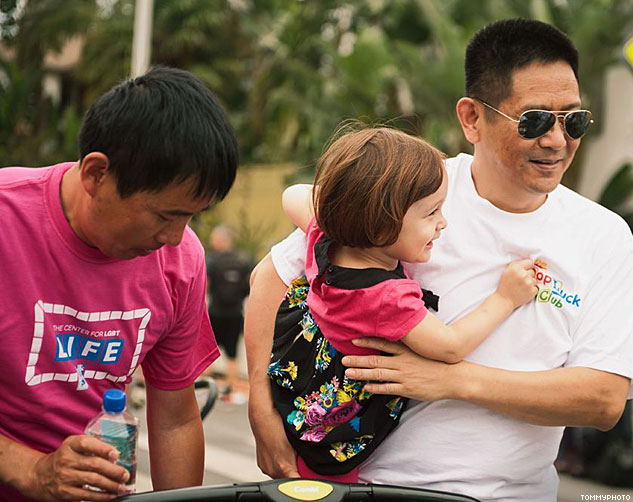 Proud dads.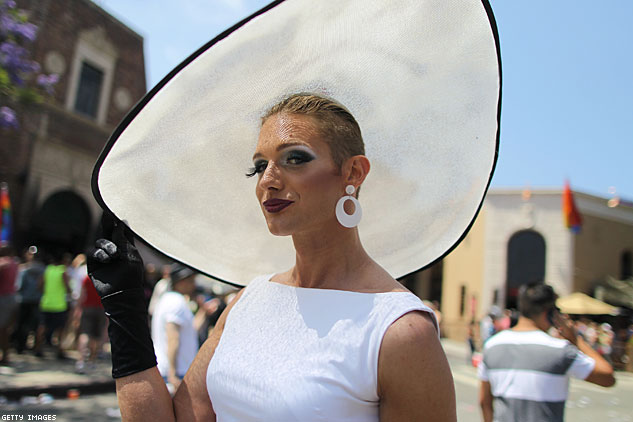 Roxy Baltimore walks down Santa Monica Boulevard.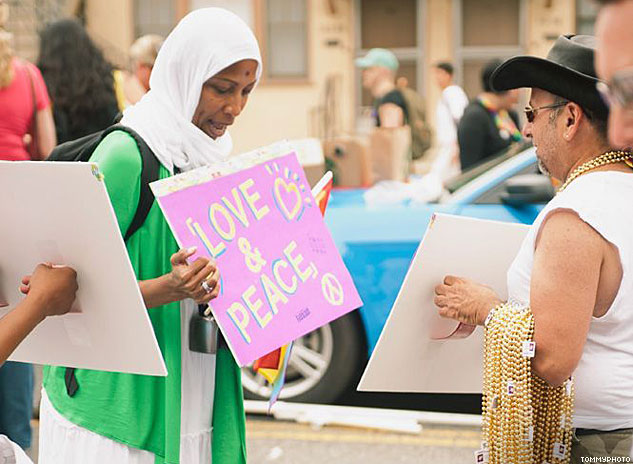 Love and peace are why we are there.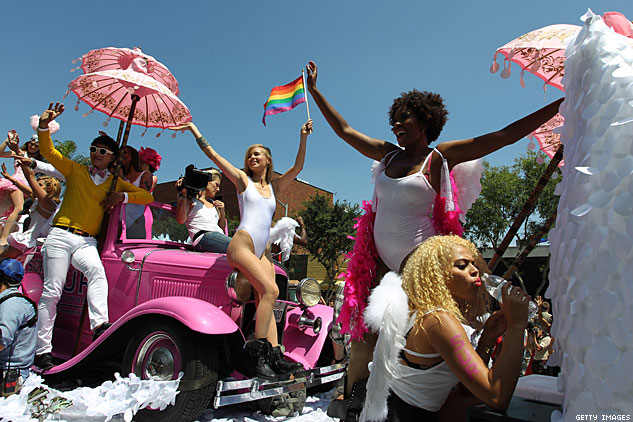 Ladies riding Lisa Vanderpump's Sur-mobile, the car that parks nightly in front of the Beverly Hills housewife's West Hollywood restaurant.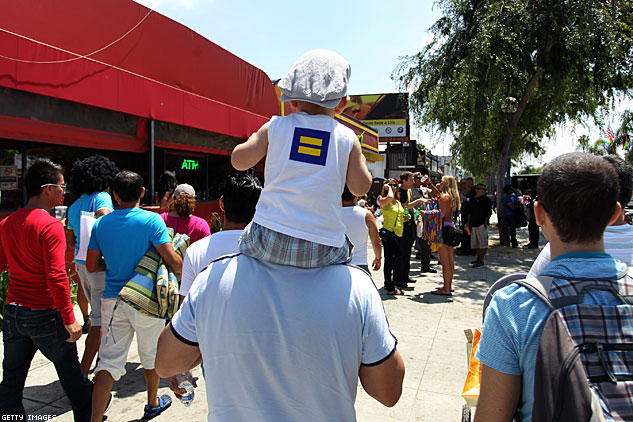 A child wears a Human Rights Campaign logo.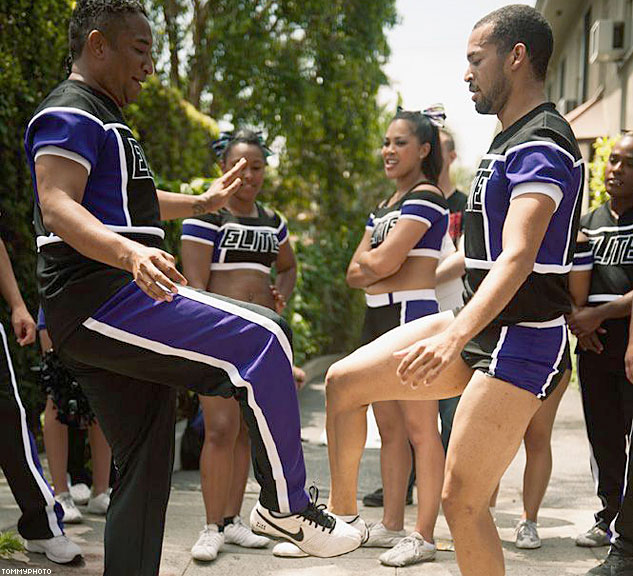 West Hollywood cheerleaders practicing.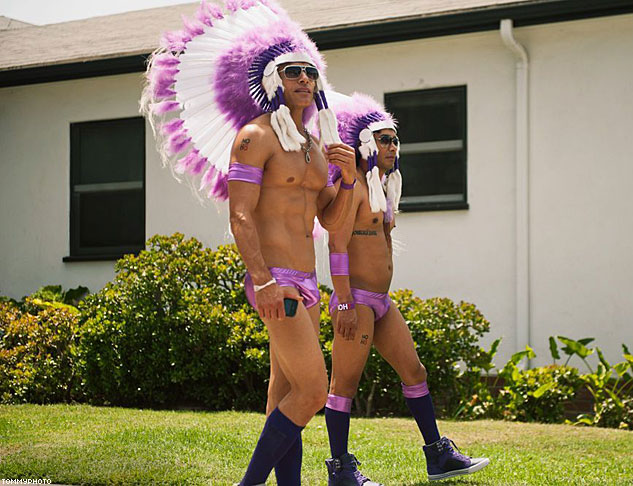 Native American-style garb, and very little of it.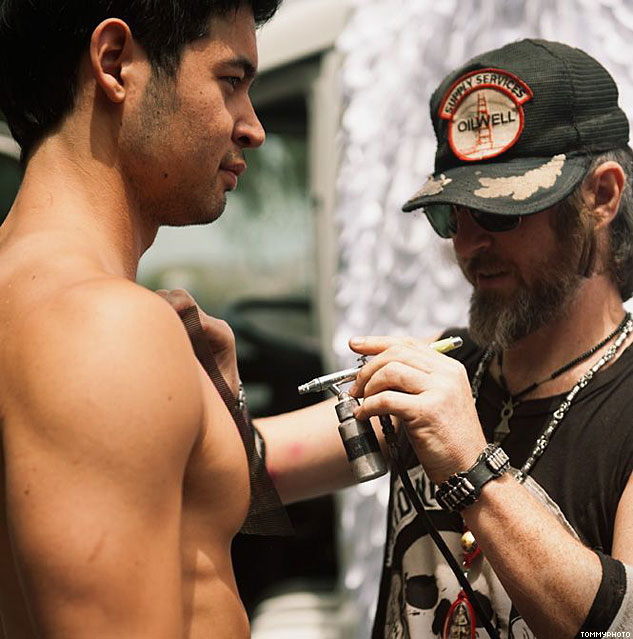 Spray-on fun.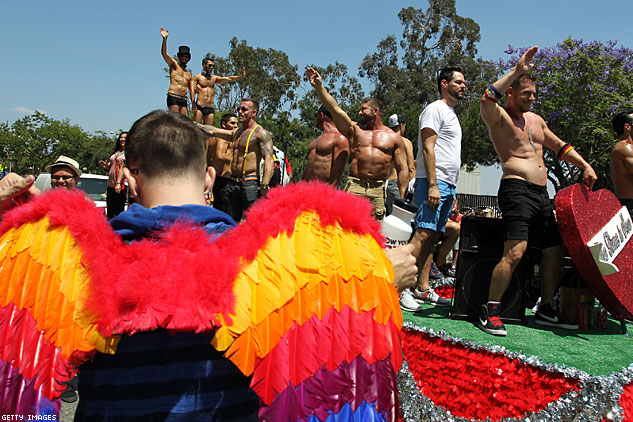 Muscled guys on a float, and rainbow wings.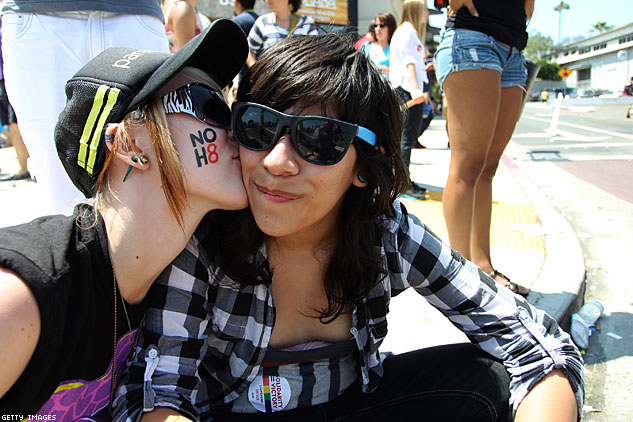 Shannon Cram kisses her friend Michelle Molina.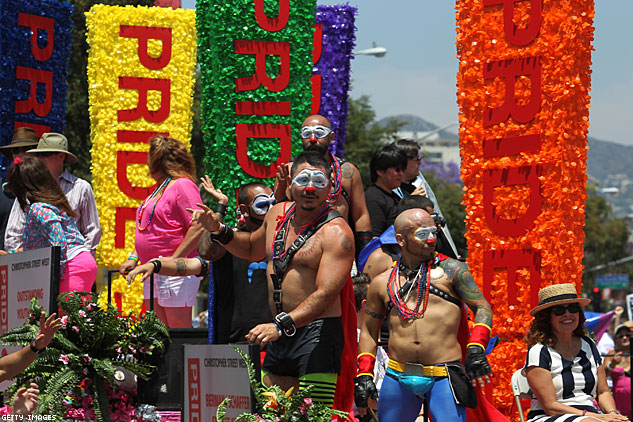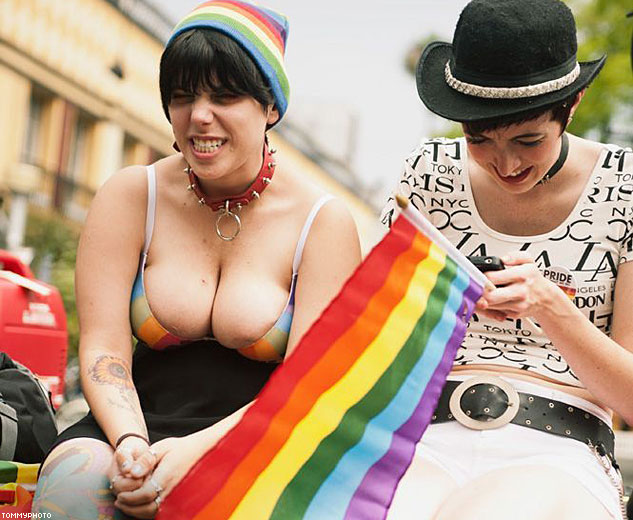 The girls are going for a ride.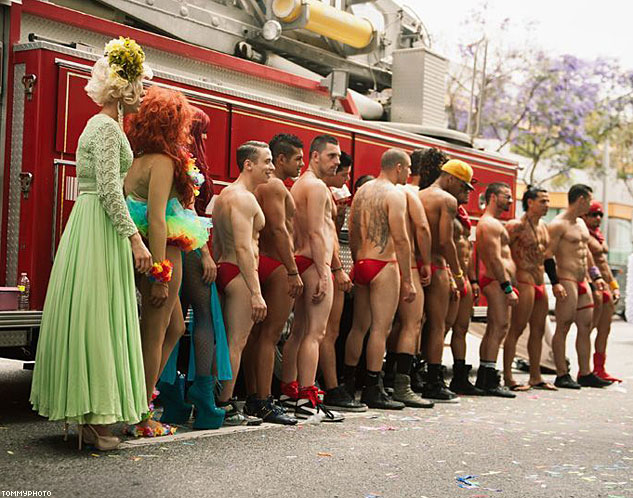 Good thing there's a fire truck right there, as it looks like things are heating up.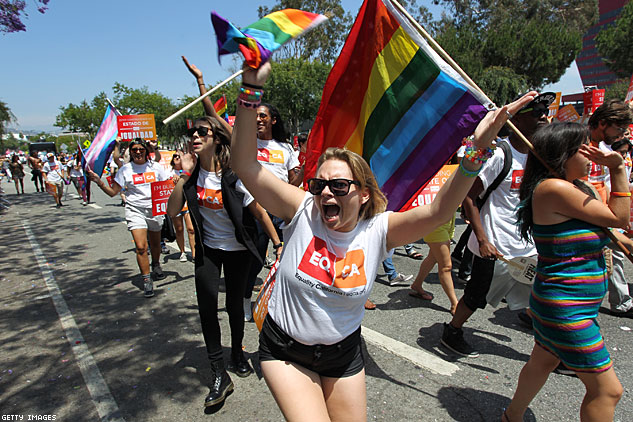 A woman marches with Equality California.
---
Links:
[1] http://www.advocate.com/
[2] http://tommyphoto.net/
[3] http://www.advocate.com/pride