---
PHOTOS: Pride From France to Italy to Greece
By Advocate.com Editors
Originally published on Advocate.com June 18 2013 8:00 AM ET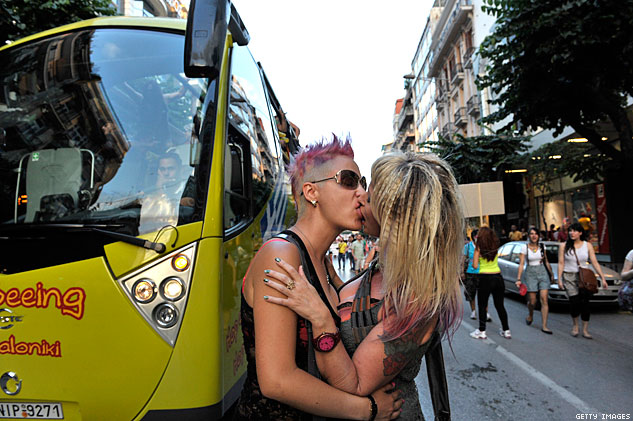 GREECE
Participants of the second gay pride in Thessaloniki kiss as they march through the city.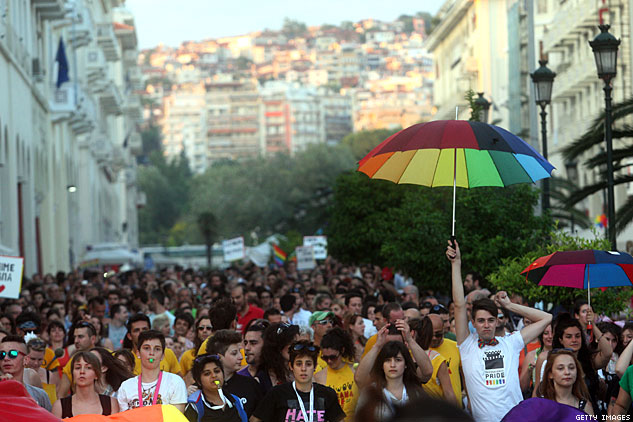 GREECE
Thousands of people took part in the march.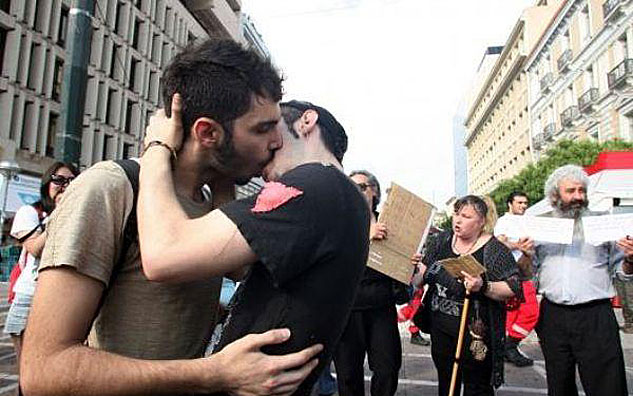 GREECE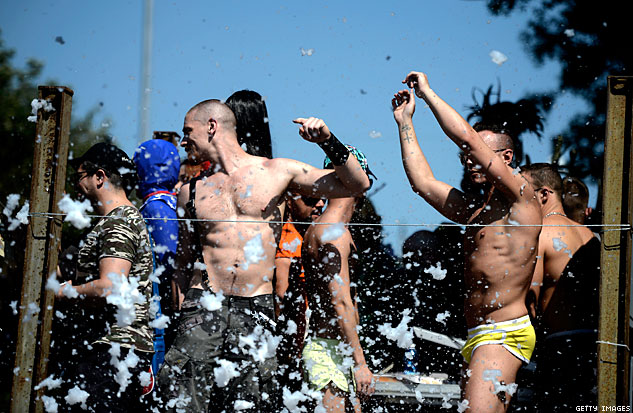 ROME
Tens of thousands of people paraded noisily on floats through the historic streets of Rome, amid calls for Italy to follow France's example in legalizing same-sex marriage.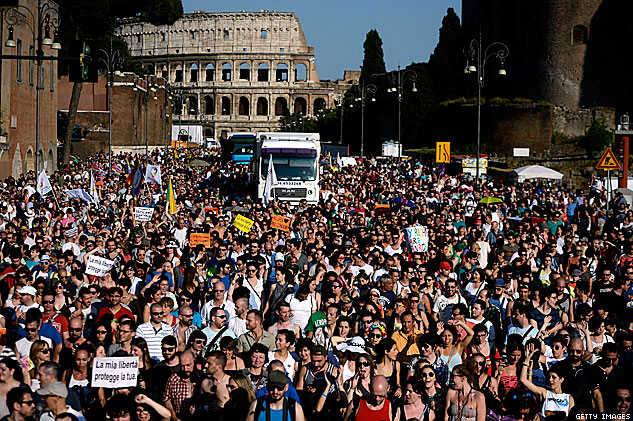 ITALY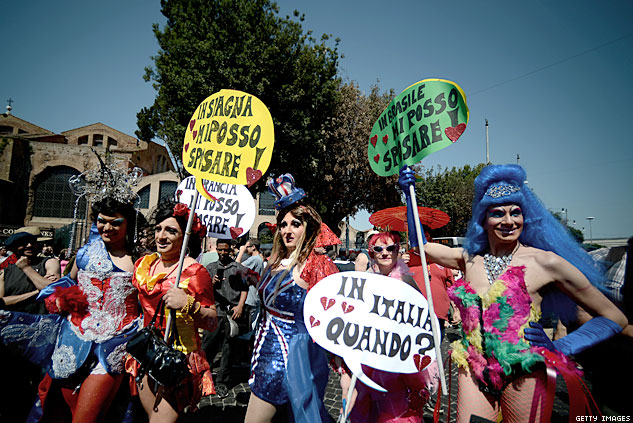 ITALY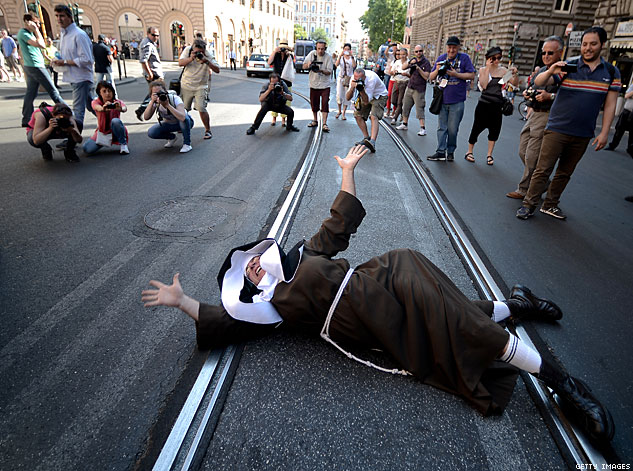 ITALY
A demonstrator dressed as a nun.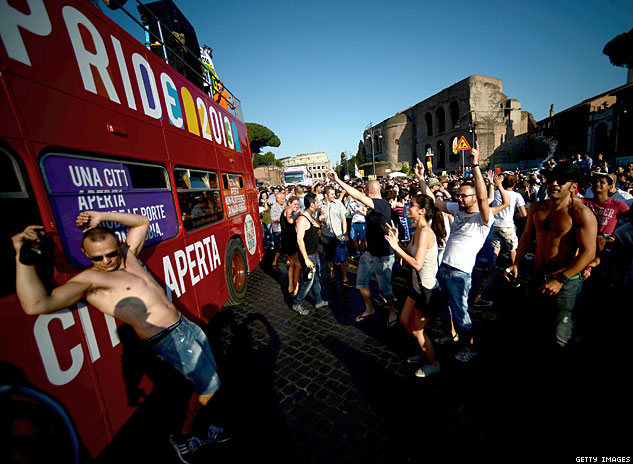 ITALY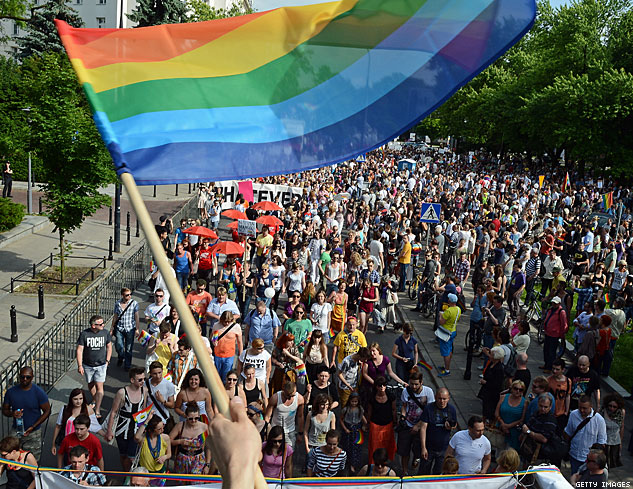 WARSAW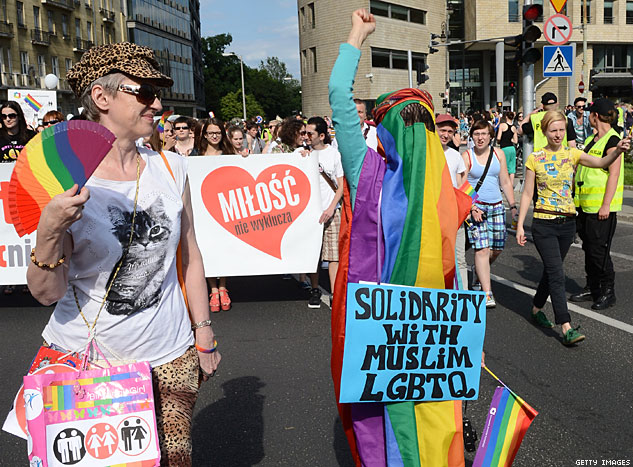 POLAND
A participant wears a rainbow-colored burka in solidarity with Muslim LGBT people.
POLAND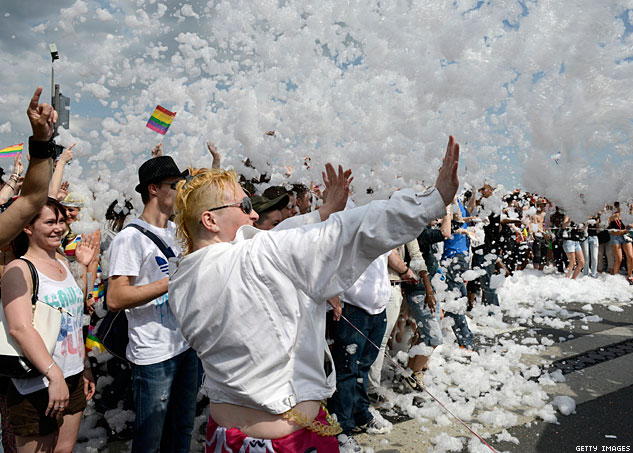 LYON, FRANCE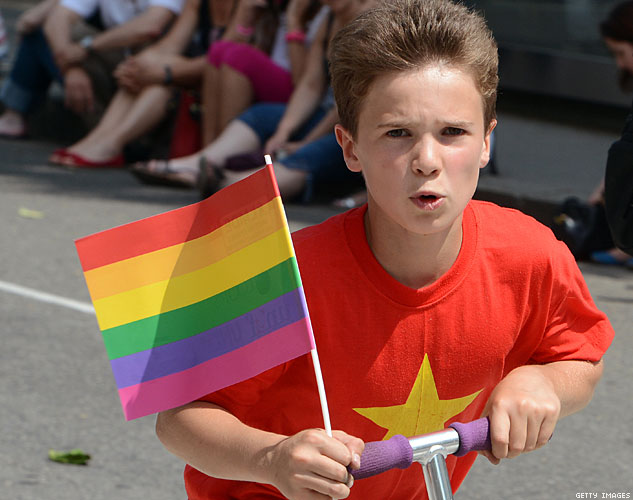 FRANCE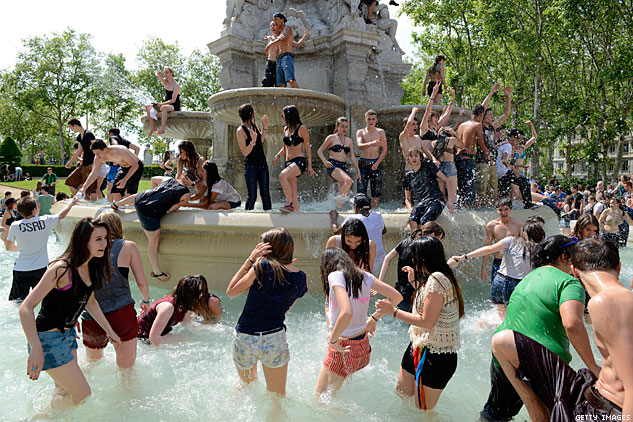 FRANCE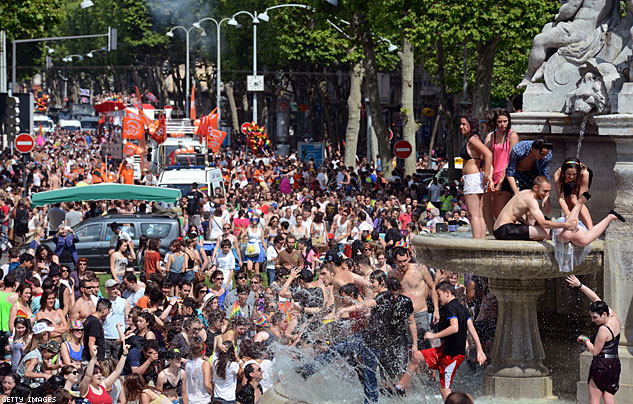 FRANCE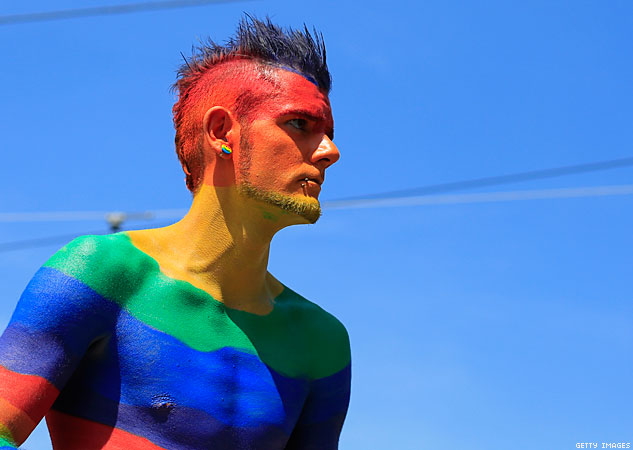 VIENNA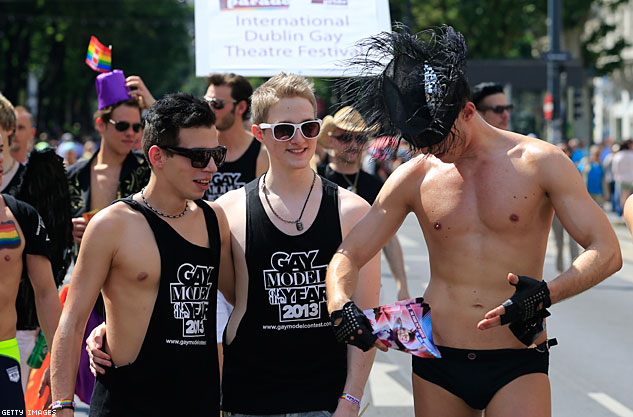 AUSTRIA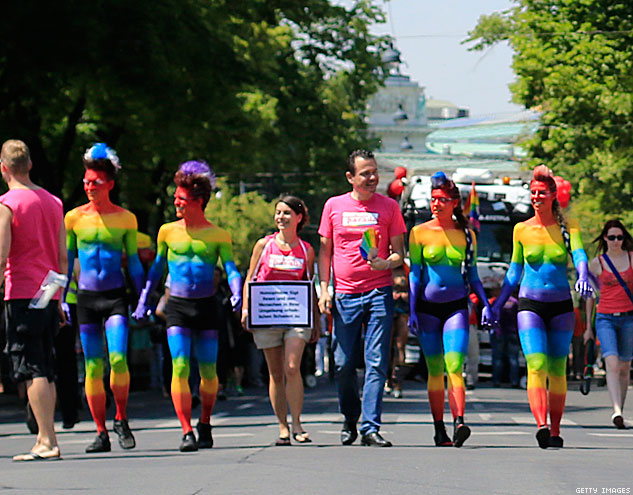 AUSTRIA
AUSTRIA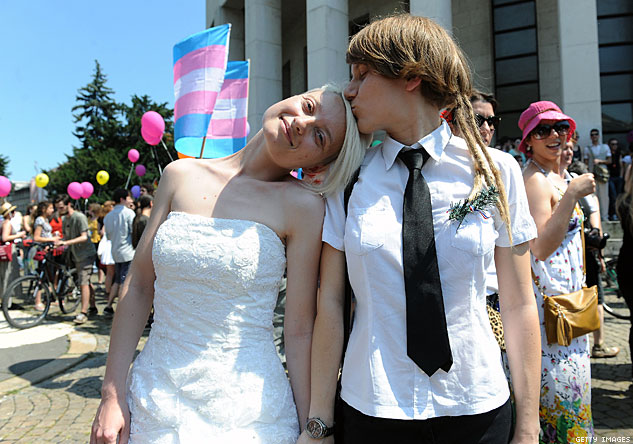 ZAGREB, CROATIA
A woman kisses her partner dressed as a bride as supporters of LGBT rights take part in the 12th Croatian Gay Parade. Croatia has never had a same-sex marriage, but conservative activists say they want to block the possibility, after the center-left government said it was preparing a law that would enable same-sex couples to register as "life partners." Some 1,000 supporters of a conservative group calling for a referendum to ban same-sex marriage marched to Croatia's Parliament Friday to hand over a petition signed by one fifth of the EU-bound country's electorate.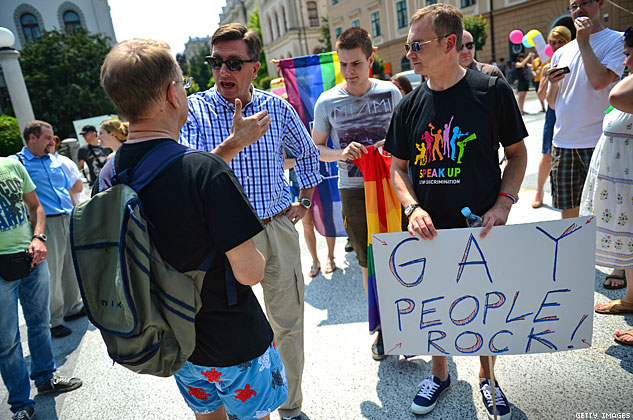 LJUBLJANA, SLOVENIA
Slovenian president Borut Pahor talks with participants.
---
Links:
[1] http://www.advocate.com/
[2] http://www.advocate.com/pride