---
PHOTOS: Europride Drums Up the Pride
By Advocate.com Editors
Originally published on Advocate.com July 23 2013 5:00 AM ET
Some 7,500 activists and supporters of LGBT rights marched through the French port of Marseille at the start of Europride on July 20.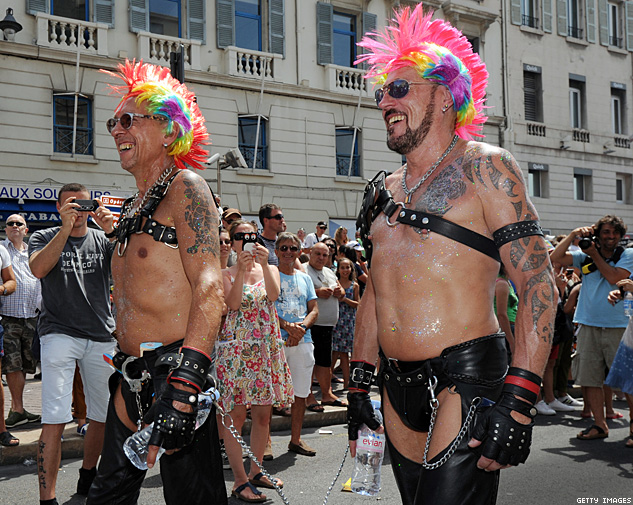 Nothing says Pride like rainbow-feathered fauxhawks.

All is vanity.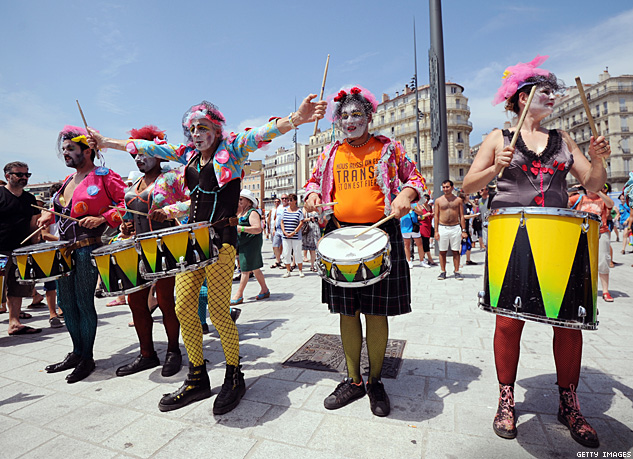 Drumming up some Pride.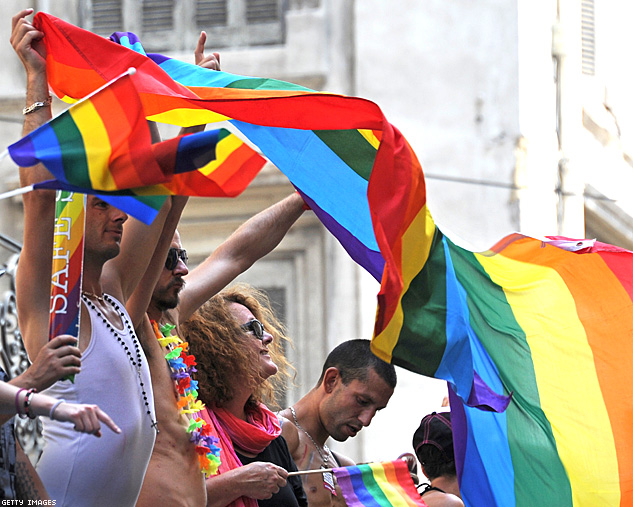 Unfurling the rainbow flag.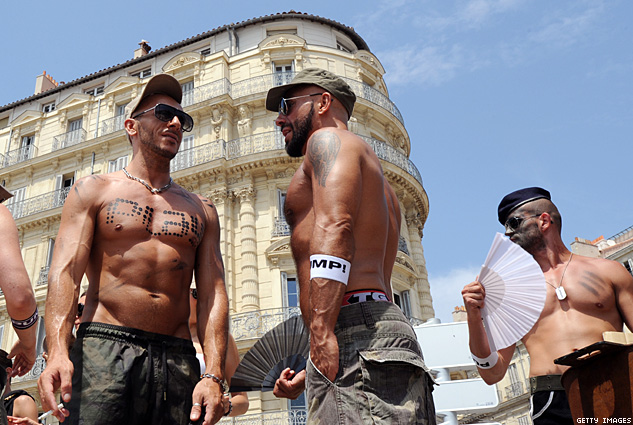 Fan-dancing lives.

Les Soeurs of Perpetual Indugence pose.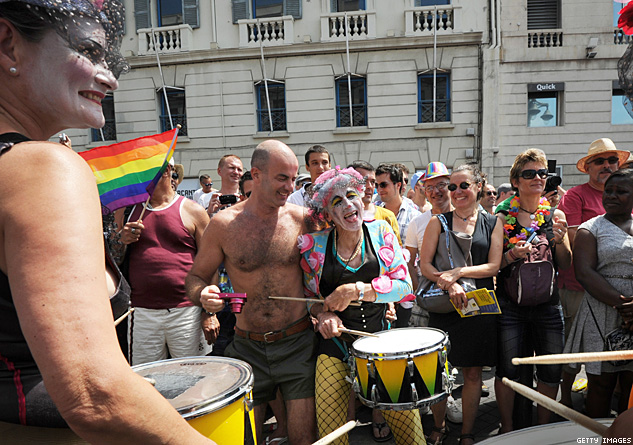 Drumming up a daddy.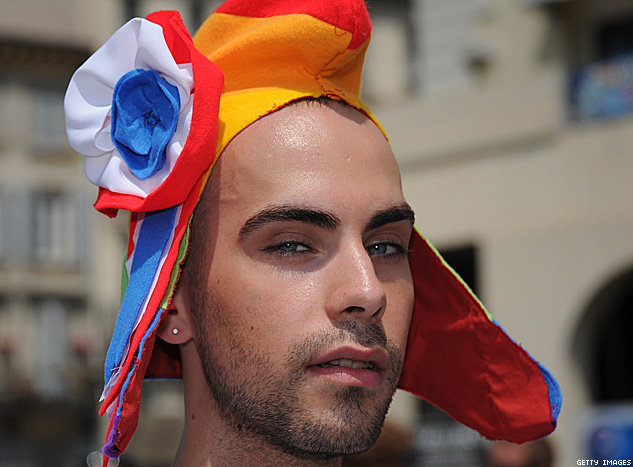 It's called a Phrygian cap. We think it's Phrygian awesome.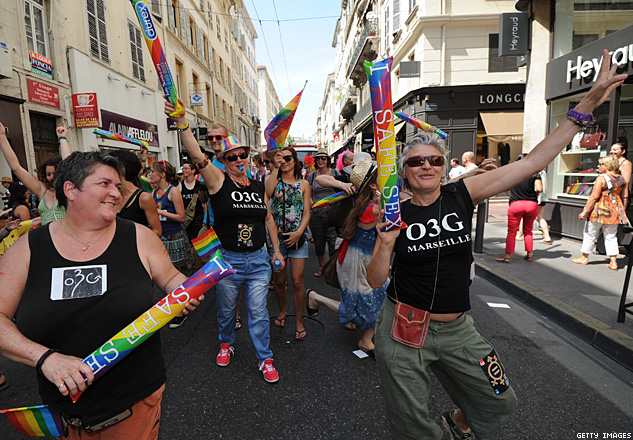 Let's hear it for the ladies.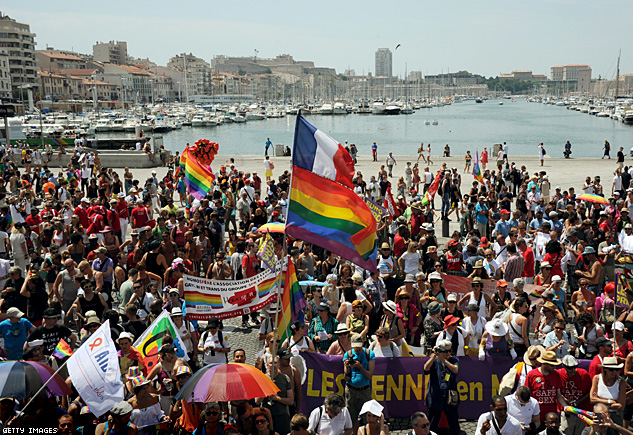 Pride at the Vieux Port in Marseille.

---
Links:
[1] http://www.advocate.com/
[2] http://www.advocate.com/pride