---
PHOTOS: International Love... and Hate
By Advocate.com Editors
Originally published on Advocate.com July 24 2013 4:00 AM ET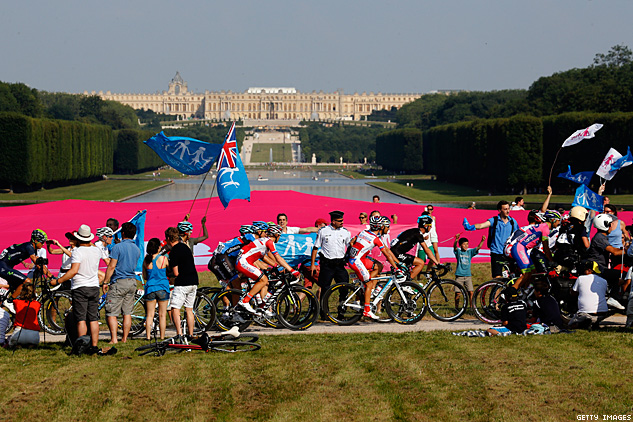 France
First the French Open was interrupted by a protester from the antigay group, Homen, and then on July 21 demonstrators lined the way as the pack in the Tour de France rode past the Chateau de Versailles, outside Paris. But no matter which event they interrupt next, it won't stop marriage equality. The law has already been passed and signed.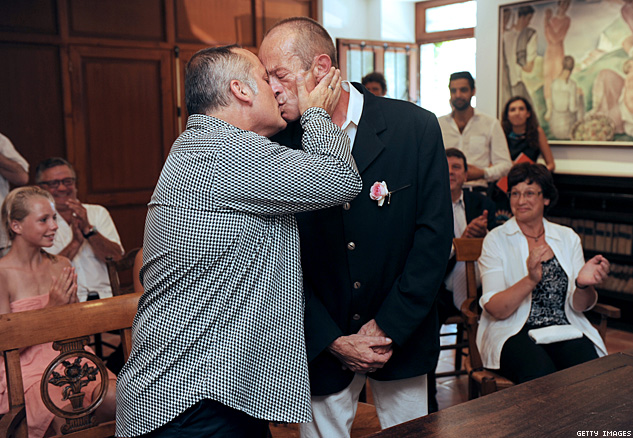 Guy Martineau-Sepel and Jean-Michel Martin finally kiss at the Arcangues City Hall during their wedding ceremony on July 22. The mayor of Arcangues, Jean-Michel Colo, made headlines when he refused several times to allow any same-sex couples to wed. He's now being sued.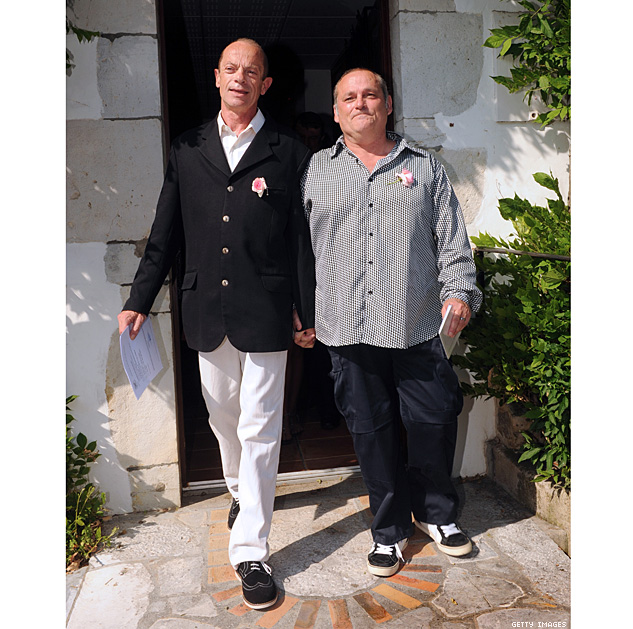 The couple leaves city hall after getting married.
The Netherlands
People take part in "Pink Monday, " part of Tilburg's 10-day-long funfair, the biggest in the Benelux, on July 22. The celebration of gay pride runs from July 19 to 28.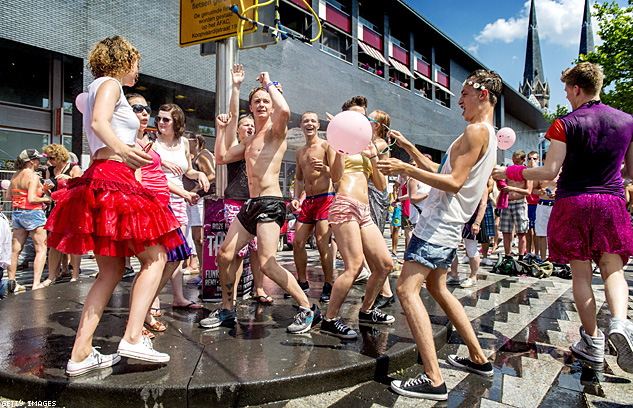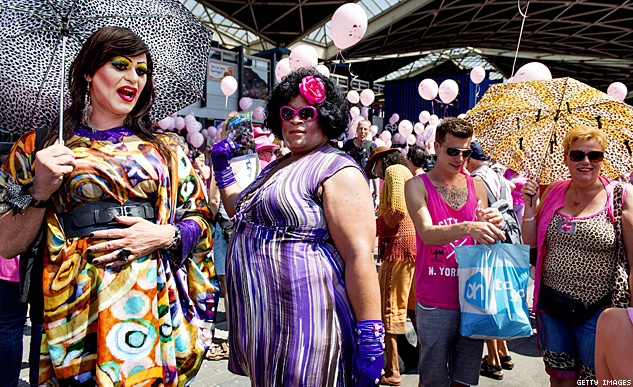 People arrive at the train station for Pink Monday.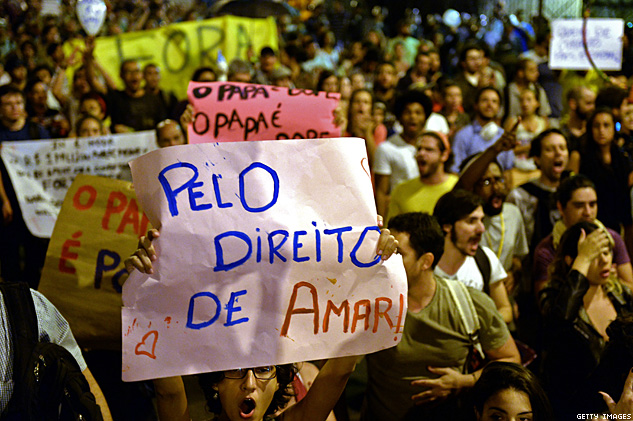 Brazil
Pope Francis arrived in Brazil on July 22 for his first foreign trip as pontiff and was met with protestors. A woman here holds a poster reading "For The Right to Love" as atheists, LGBT activists and members of Anonymous protest for several causes, including outrage over the $53 million from public coffers spent on the pope's visit to their country. Meanwhile, Brazilian President Dilma Rousseff offered a welcoming ceremony for Pope Francis at the Guanabara Palace in Rio de Janeiro.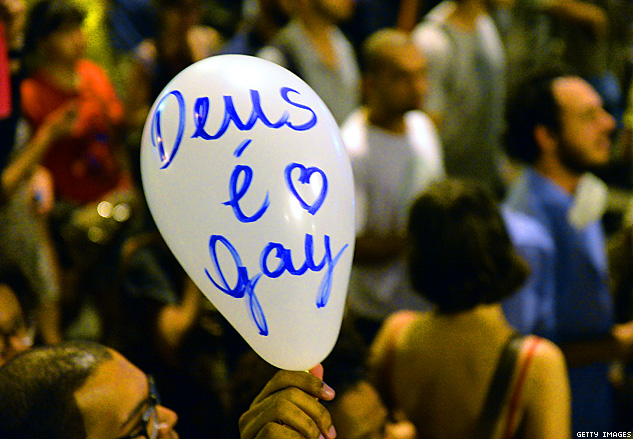 A man holds a balloon reading "God Is Gay" as he demonstrates in the streets of Rio de Janeiro.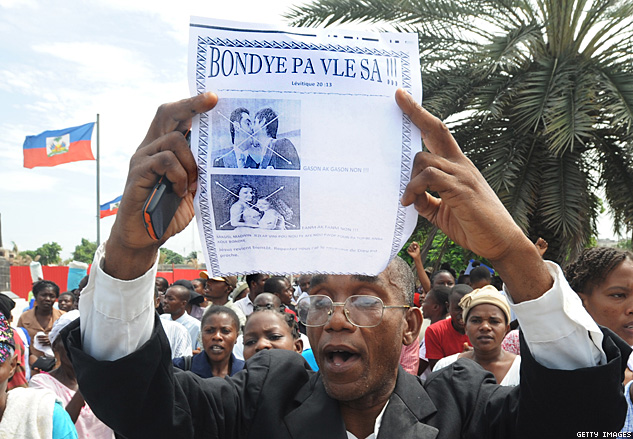 Haiti
Protesters on July 19 in Port-au-Prince urged lawmakers not to pass legislation that would legalize same-sex marriage in Haiti. The demonstration, organized by several religious groups, came two days after watchdog groups condemned what they say is an increase in threats targeting LGBT people in Haiti.
A group called the Haitian Coalition of Religious and Moral Organizations said three weeks ago that it disagreed with recent laws in other countries supporting same-sex marriage.
---
Links:
[1] http://www.advocate.com/
[2] http://www.iol.co.za/news/world/mayor-sued-over-gay-marriage-refusal-1.1538011
[3] http://www.advocate.com/pride