---
PHOTOS: Thousands March With Pride in Taipei
By Advocate.com Editors
Originally published on Advocate.com October 28 2013 12:40 PM ET
Tens of thousands of LGBT people and their friends and allies rallied in Taipei Saturday in celebration of pride and support of marriage equality in Taiwan.
The Taiwanese legislature began debating legislation Friday that would bring marriage equality to the island nation. The proposed law enjoys the support of 53 percent of the public, according to Reuters.
Saturday's pride parade was the 11th annual event, marked by an abundance of glitter, rainbows, and, of course, scantily clad revelers.
Reuters noted that while Taiwan still holds some traditional Chinese family values, the nation includes LGBT people in its nondiscrimination protections and students receive LGBT-inclusive sexual education in primary schools.
"Compared to other Asian countries, we're more open," said Meico Tsai, a spokeswoman for the annual celebration, told Reuters. "But we still have a long way to go."
Watch video below, and take a closer look at Taipei's pride celebration in the photos on the following pages.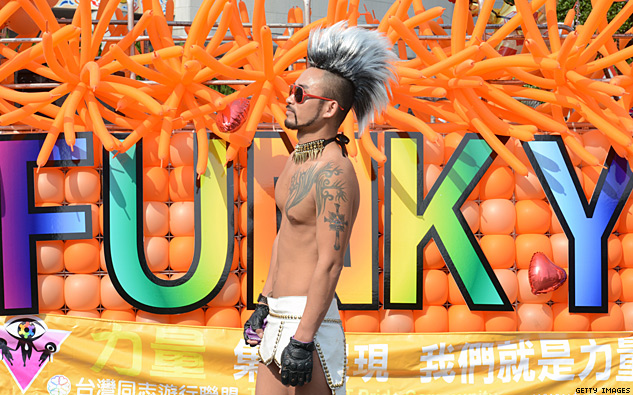 A celebrant gets "funky" during the annual LGBT pride parade Saturday in Taipei.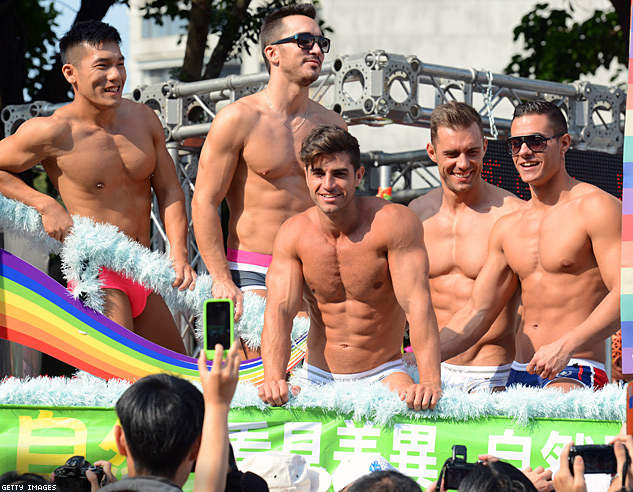 Handsome, shirtless men are a pride staple the world over.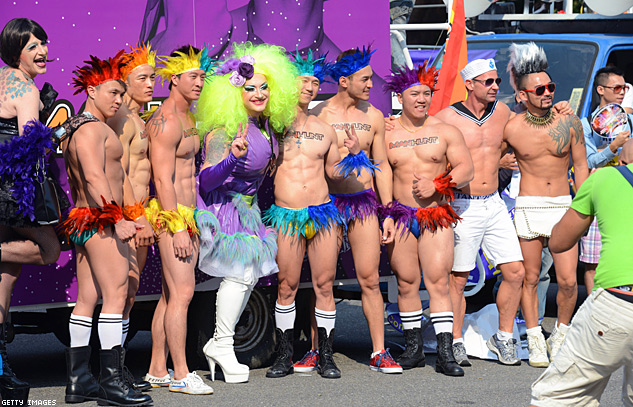 Rainbow tutus and washboard abs abound in Taipei.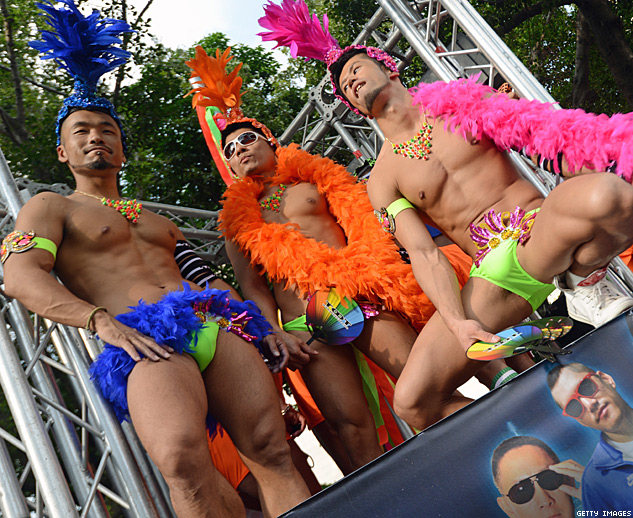 Ripped dancers strike a pose during what organizers say is Asia's largest LGBT pride celebration.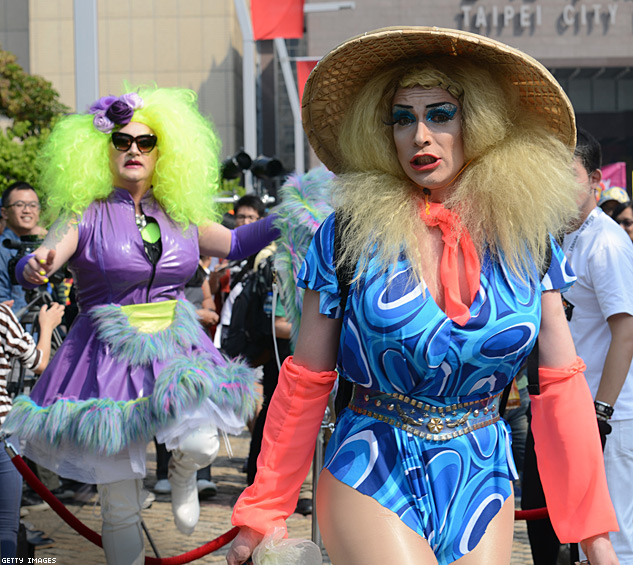 These drag queens can't be concerned with red velvet ropes.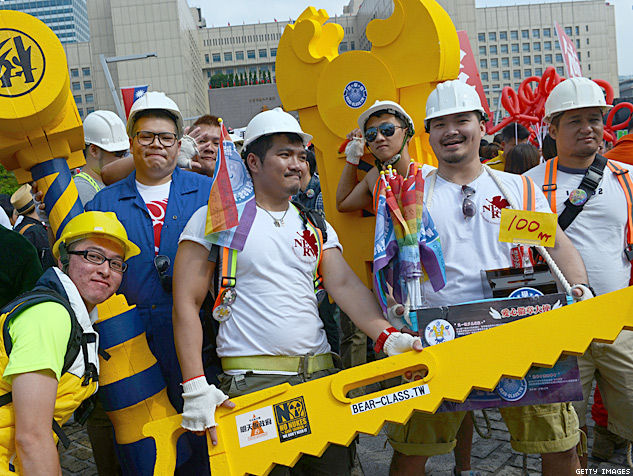 Perhaps these workmen are ready to build a more LGBT-inclusive Taiwan?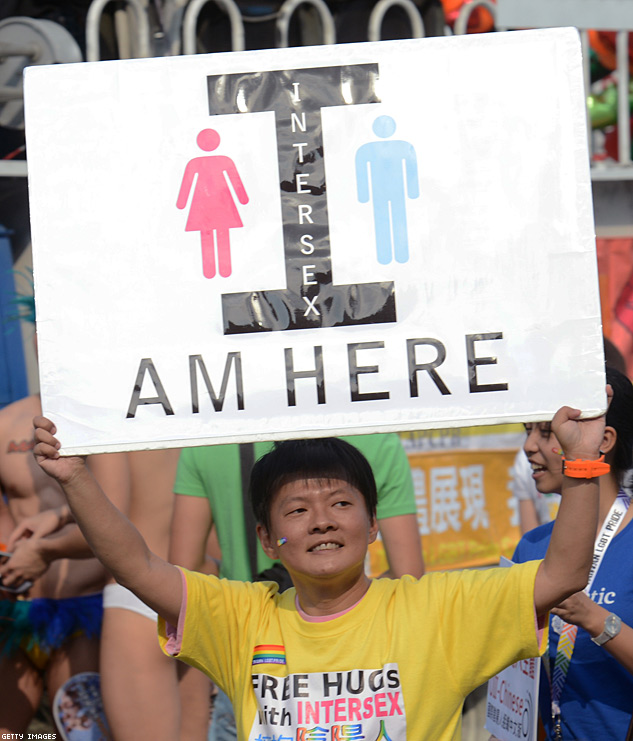 An intersex person carries a sign and offers free hugs during Taipei's LGBT pride celebration on Saurday.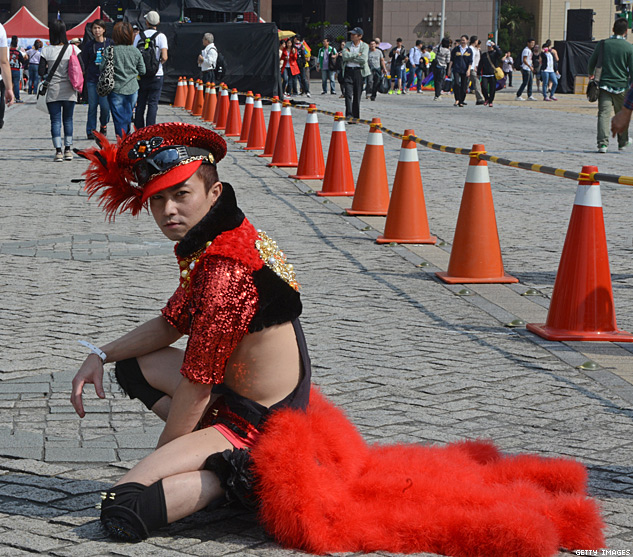 A man poses for photos during the annual gay parade in Taipei.

---
Links:
[1] http://www.advocate.com/
[2] http://uk.reuters.com/article/2013/10/26/uk-taiwan-gay-march-idUKBRE99P05420131026
[3] http://www.advocate.com/taiwan
[4] http://www.advocate.com/pride