---
Here TV Puts 10 Candles on the Cake
By Advocate.com Editors
Originally published on Advocate.com February 07 2013 6:42 PM ET
When The Advocate was founded in 1967, it was a daring endeavor. But just as rebellious as it was to launch a gay magazine 46 years ago was the idea to create exclusive television content for an LGBT audience a decade ago.
That's what Here TV — owned by the same company as The Advocate — did 10 years ago, and it's been providing unabashedly queer content ever since. The 24-hour subscription service airs on all major U.S. cable systems and in 96 of the top 100 U.S. markets, and features sexy fare like The Lair, hilarious shows such as She's Living for This, and news programs including For and Against.
"When we launced the network, a purely LGBT network was met with great skepticism and tremendous resistance," said Josh Rosenzweig, Here TV's senior vice president of original programming and development.
Here is not backing away from LGBT content and is launching the New Frontiers Film Project as a way for LGBT filmmakers to submit projects for broadcast in coming years. But for now, click through to see some of the network's diverse lineup and click here to read more about the network.
The Lair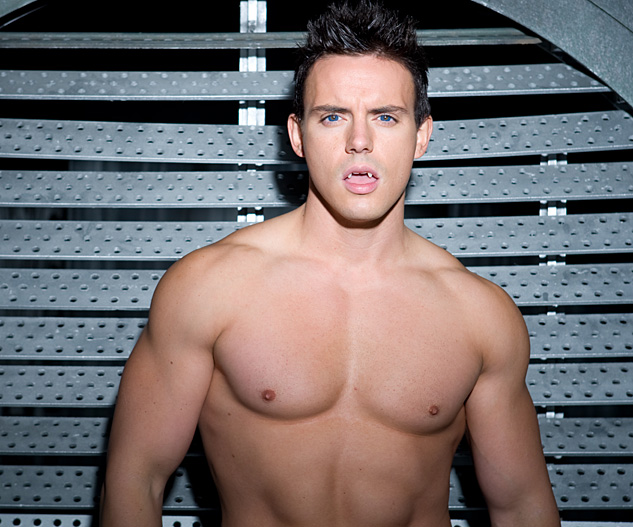 This sexy soap featured blood-sucking gay vampires.

David Moretti stars in The Lair.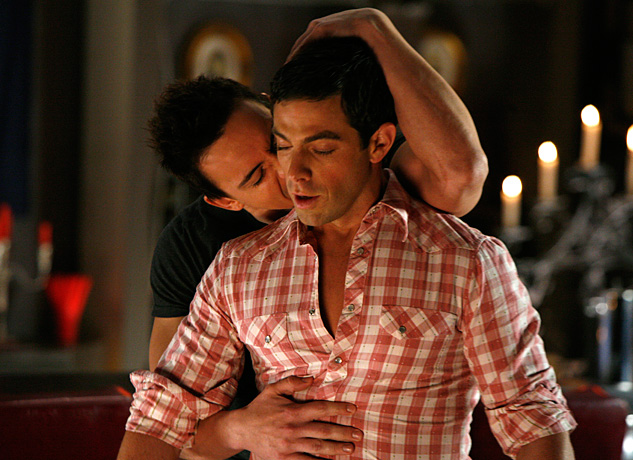 Moretti gets a bite.
Dante's Cove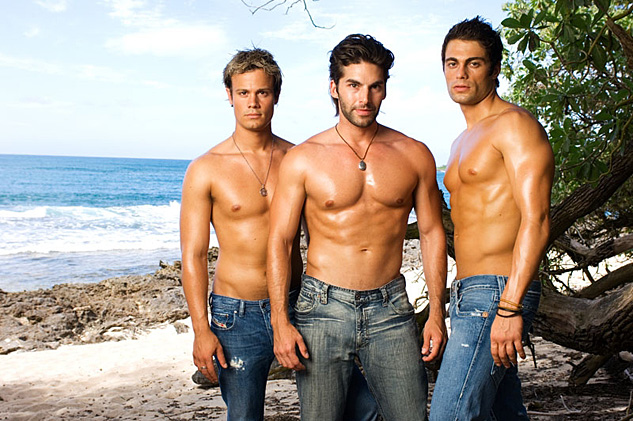 The boys of Dante's Cove, a drama with fantastical elements.

Tracy Scoggins and Gregory Lee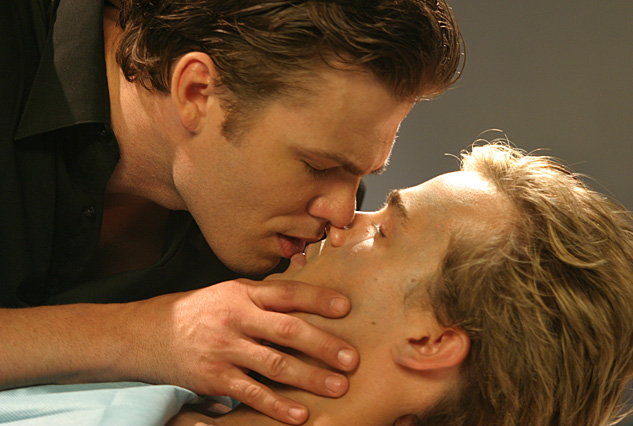 Greg Lee and Gregory Michael heat up the small screen in Dante's Cove.

For & Against, with Jim Morrison
Just Josh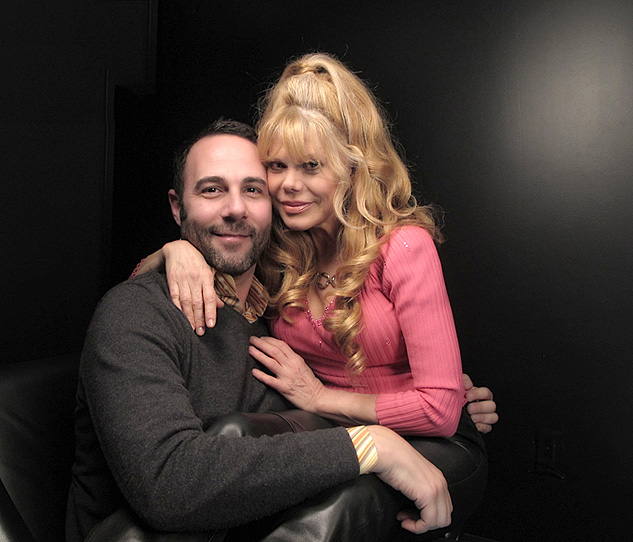 Just Josh: Josh Rosenzweig with Charo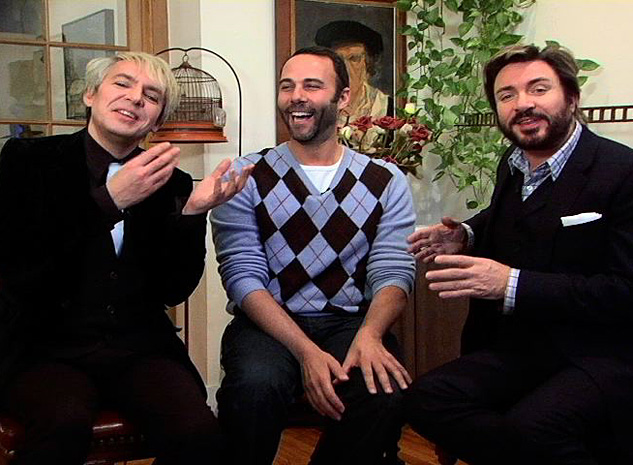 Just Josh: Rosenzweig with Duran Duran
She's Living for This
Drag sensation Sherry Vine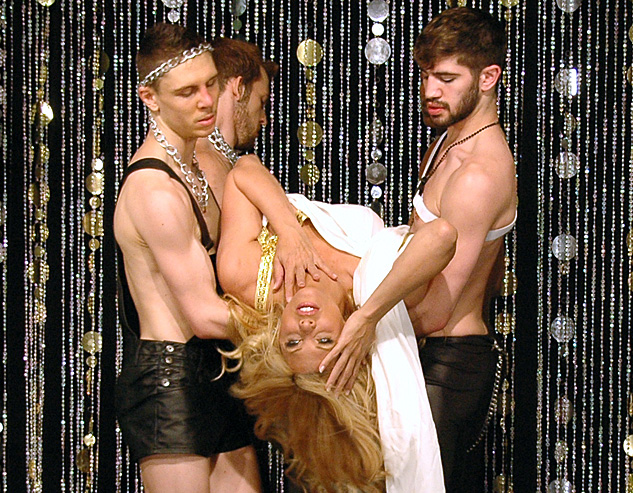 She's Living for This: A big number!
Paradise Falls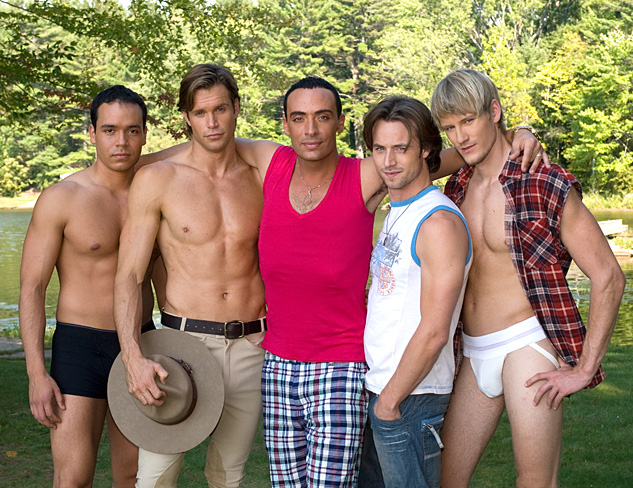 The boys of Paradise Falls, another steamy drama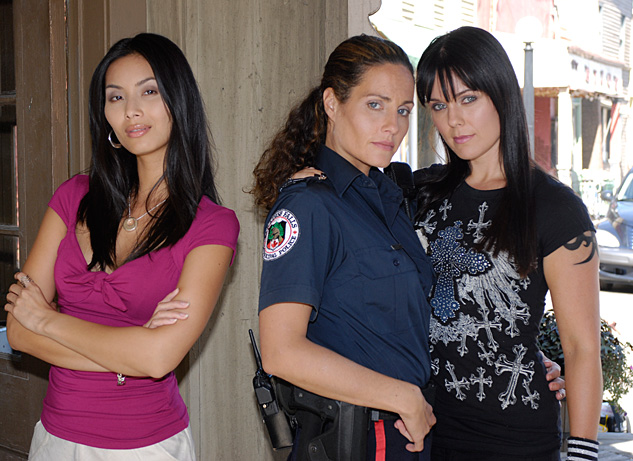 Cate, Julie and, Trish of Paradise Falls

Bea, Pete, Wes, and Yvonne of Paradise Falls
---
Links:
[1] http://www.advocate.com/
[2] http://www.heretv.com/newfrontiers/
[3] http://heretv.com/
[4] http://www.advocate.com/arts-entertainment/television