---
John Stamos, Ryan Murphy, and New Normal Spoilers
By Jase Peeples and Diane Anderson-Minshall
Originally published on Advocate.com March 07 2013 4:25 PM ET
The Paley Center for Media, the organization which focuses on the discussion and social significance of television and other media, honored The New Normal at the annual PaleyFest 2013, which happened March 6 at the Saban Theatre in Beverly Hills.
The show's gay creators, Ryan Murphy and Ali Adler, struck poses and flashed smiles alongside the show's cast and talked about the positive impact shows like The New Normal are having both for LGBT people and the viewership at large.
"With shows like The New Normal and Modern Family and Glee, people feel that they know gay couples, they know gay people now more than ever," Murphy said, according to Perez Hilton, one of the oh-so-many gay bloggers in attendance.
The ever-talkative Murphy — who is also the man behind American Horror Story and Glee — and Adler also offered up some show spoilers at the event (dubbed "all about the gays" by one anonymous media pundit).
"We're building toward David and Bryan, getting married, building toward a baby being born, and we're building towards Gloria's character really deciding if she is going to get back together with Clay or continue on this independent path that she has created," Ryan said, according Deadline.com.
Adler added, "The marriage and the baby don't happen the way you think they are going to."
Take a look at our collection of photos from the event and see the sexy mugs of the actors and show business folks who are pushing acceptance and tolerance of LGBT families on TV, and hopefully making bank as they do it.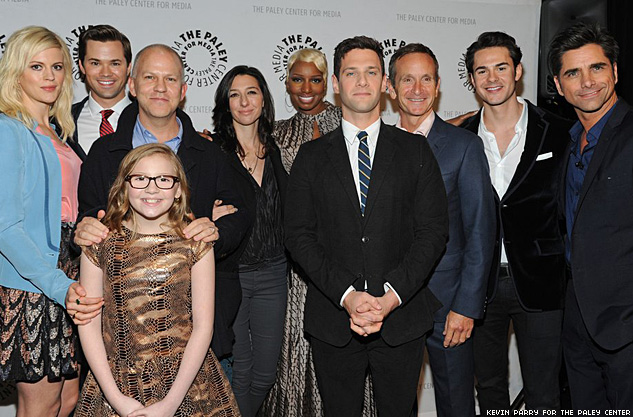 Moderator John Stamos, far right, mugs for the camera alongside the cast and creative team of The New Normal.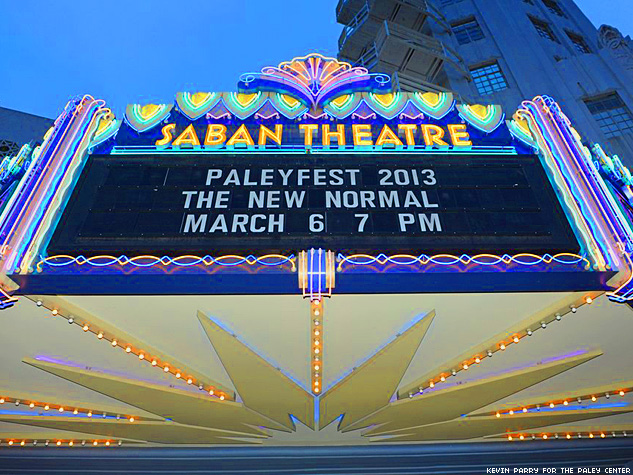 Outside the fabulous Saban Theature in Beverley Hills, where this year's PaleyFest took place.
The New Normal co-creator Ryan Murphy and PaleyFest moderator John Stamos snuggle up and say, "Cheese!"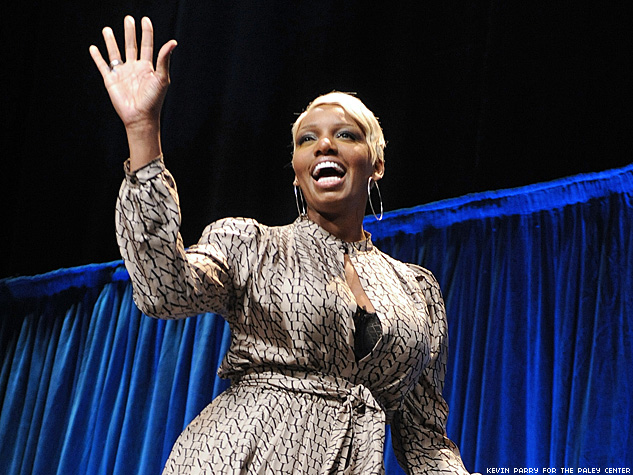 NeNe Leakes' palpable personality was in top form at PaleyFest.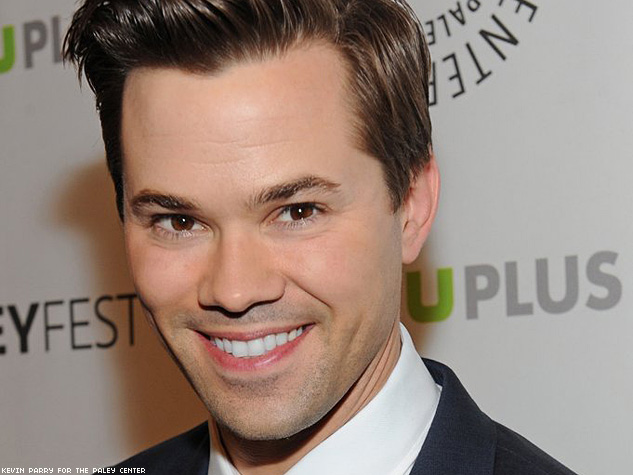 Andrew Rannells serves a dose of adorable.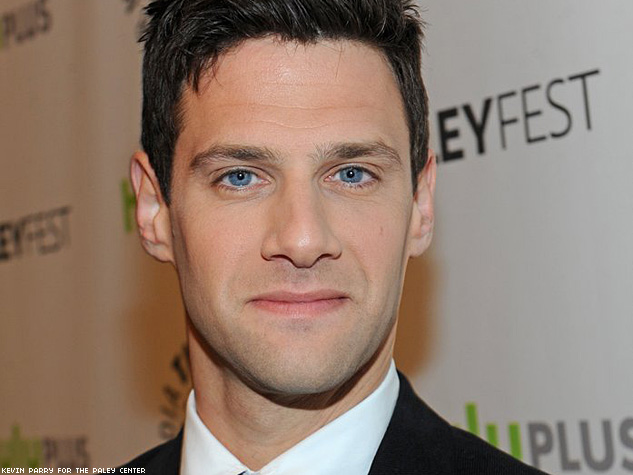 Justin Bartha flashes his baby blues.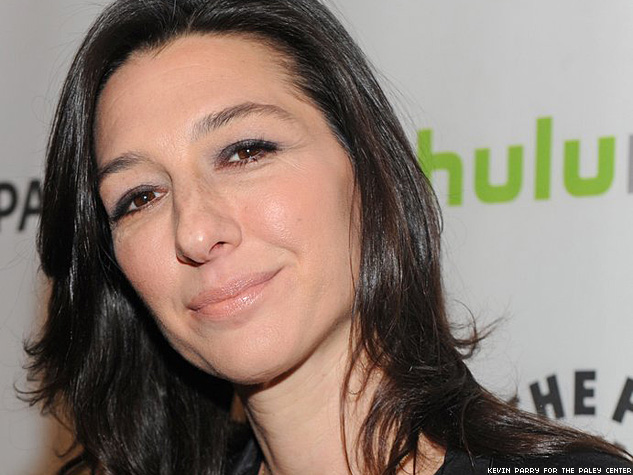 More proof Ali Adler is among Hollywood's most eligible lesbians.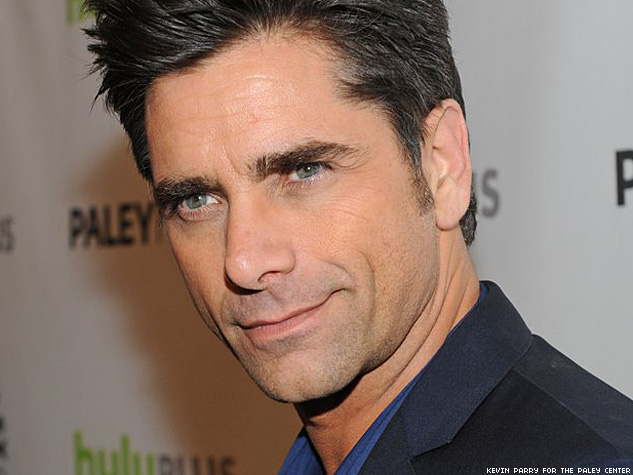 John Stamos serves sexy smirk realness.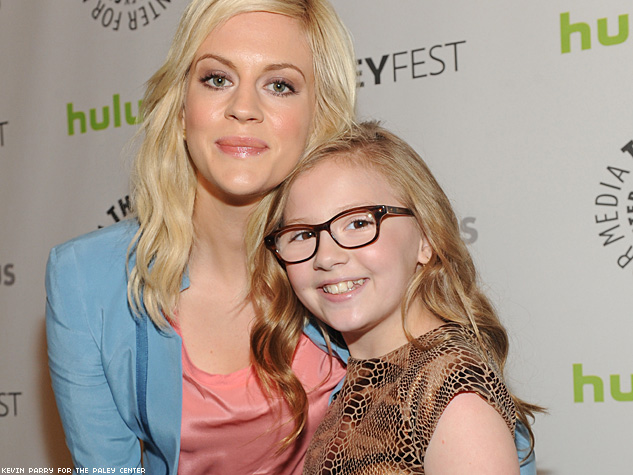 Georgia King and Bebe Wood (Goldie and Shania on the show) hug and mug on the red carpet.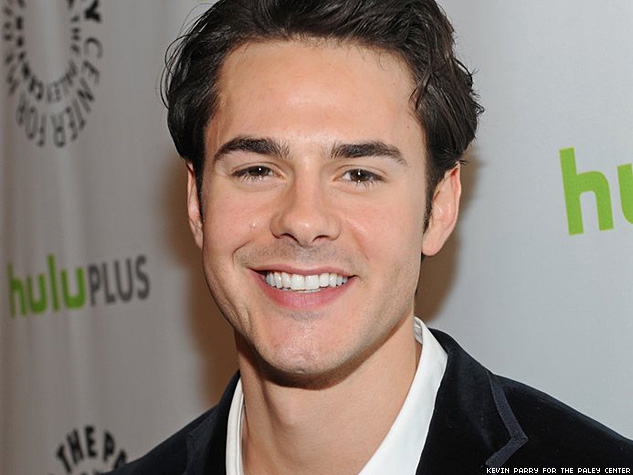 Jayson Blair's infectious smile could melt anyone's heart.
Justin Bartha takes advantage of a rare opportunity to feel Stamos' best assets.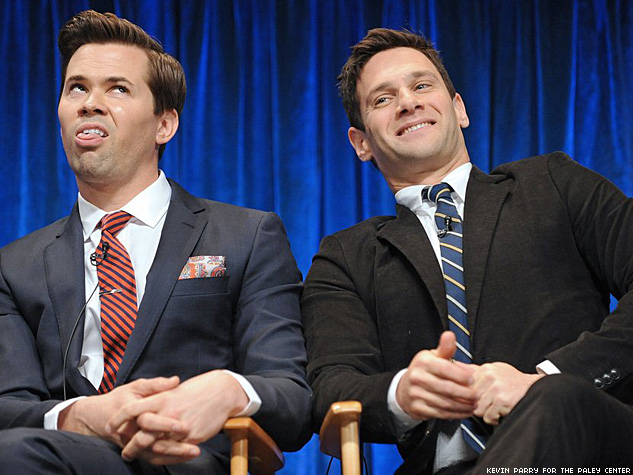 Andrew Rannells and Justin Bartha display their playful chemistry.
---
Links:
[1] http://www.advocate.com/
[2] http://perezhilton.com/2013-03-07-ryan-murphy-the-new-normal-details-paley-fest-gay-rights#.UTktmVecVTg
[3] http://www.deadline.com/2013/03/paleyfest-2013-the-new-normal-ryan-murphy-john-stamos/
[4] http://www.advocate.com/arts-entertainment/television