---
Queen Latifah Tells Us About Her New Talk Show
By Diane Anderson-Minshall
Originally published on Advocate.com September 17 2013 6:38 PM ET
There's a moment in the now-classic 1996 crime thriller Set It Off in which Queen Latifah is cornered. Her face — covered in tears, sweat, desperation — offers an array of emotions, some barely perceptible and expressed only by the twitch of an eyebrow, the pinch of a lip. As Cleo, a wonderfully butch lesbian janitor turned bank robber, Latifah's amazing performance helped propel this assuredly feminist film to the top of the box office.
It wasn't the first time Latifah would impress. When Tommy Boy Records released her first album, All Hail the Queen, in 1989, Latifah — who was only 19 at the time — shook the hip-hop world in a way few had. Her feminist- and empowerment-focused rap album sold 400,000 copies. Within months she'd translate that into a follow-up album and her own production company, Flavor Unit Entertainment, which later became a Hollywood power player.
In the years since, Flavor Unit managed the careers of numerous performers (including Outkast, Faith Evans, and LL Cool J) and produced a great deal of TV and film content (including Latifah's newest talk show, which premiered Monday.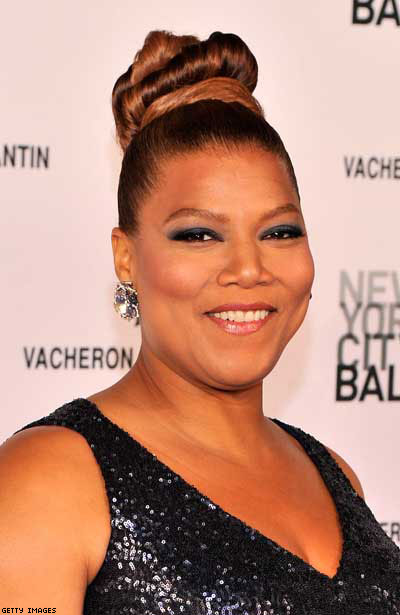 The hip-hop star turned award-winning actress turned two-time talk show host still performs across the country (and at the White House), headlines women's leadership conferences, sells her own clothing line on HSN, shepherds Flavor Unit, and is now helming a daily talk show on CBS called, appropriately enough, The Queen Latifah Show. How does she find time to do it all?
"I don't," Latifah tells The Advocate, laughing. "I have a great team of people around me, and everything I do I am passionate about, so it's not hard to find time to do what you love."
This isn't Latifah's first talk show. Her previous syndicated chatfest of the same name ran from 1999 to 2001 and was billed as a "Dear Abby for the Hip-Hop Generation." The new show has a new format, and Latifah has told reporters she won't hold back, except when it comes to her private life.
She once told The New York Times, "I don't have a problem discussing the topic of somebody being gay, but I do have a problem discussing my personal life. ... I don't care if people think I'm gay or not. Assume whatever you want. You do it anyway."
But fans, especially LGBT fans and media watchers, have been dying to have Latifah come out publicly, acknowledge rumored past relationships (numerous gossip sites, such as RadarOnline, posted photos of Latifah canoodling with trainer Jeanette Jenkins in 2010 and have implied that the women have had a long-term relationship).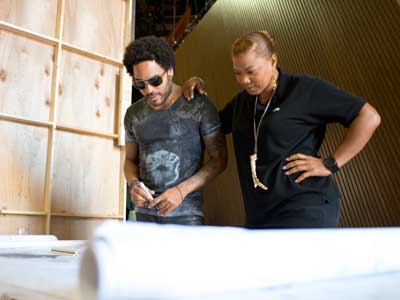 At left: With Lenny Kravitz (building the set of her new talk show)
Latifah thinks it's only the media that really cares about her private life. As for fans, she says, "I don't think people really focus on my private life."
She told USA Today, "I know what I'm comfortable with and what I'm not. It's what I feel is private to me and my family and my friends. It's what I share with the public. That's been something I decided a long time ago. It's not a new thing. Nobody is asking me. Only the media is asking that question. What makes sense for me to share makes sense. What I think is my private business will stay private."
Still, while Latifah may not be out, she is like a long list of Hollywood celebrities who are not quite out but also not quite in either. She's not pictured with men at events. She's not overcompensating with the media. She's moved beyond outright denials, even performing at Long Beach, Calif.'s LGBT Pride festival last year (where she said she'd "been waiting to do this for a long time" and was proud to be among "her people," though she did say that wasn't necessarily a coming-out).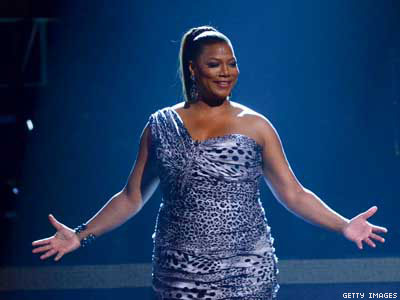 Nevertheless, there's no denying that Latifah, now 43, is a feminist force to be reckoned with in Hollywood. Earlier this year, Netflix signed an exclusive multiyear licensing deal with Flavor Unit, picking some of production company's films to stream online. Though she was robbed of an Oscar for 2003's Chicago, she's won 20 other awards and racked up 63 nominations. She's starred in dozens of films and TV shows. She runs an über-successful company. And, she hopes, she may soon dominate daytime TV. Except for the lack of self-disclosure, comparisons to Oprah Winfrey seem apt.
"Oprah is the only Oprah, and I don't think people compare us, but that's a great compliment," Latifah says.
Still, perhaps she's learned a bit from the TV icon. She says she's grown since her 1999 show.
"I'm ready to do a talk show now," she says. "I love singing, and I love acting and producing. In 1999, I hadn't done enough of that yet, I wasn't ready. I feel like I've done a ton of that now, and I'm ready for this. I'll always want to act and sing and produce, but I'm at a point where I really want to do a talk show."
The show has reunited her with Jada Pinkett Smith, her Set It Off costar, who is also executive producer of the new show. It's a partnership that gives Latifah extra grounding. "I love working with Jada," she says. "We've grown up together. We have similar taste and similar perspectives, so it's been amazing to collaborate with her."
In addition, her senior producing team reads like a total dream team: Todd Yasui, Jack Mori, Catherine McKenzie, Sierra Lindsey, David Harte, and showrunner Corin Nelson. Don't think those people were assembled before Latifah came on board; she had a hand in every decision made for the show.
"Of course I have a hand in it, it's my show! It impacts what I do, because we've put together such an amazing group to collaborate with, it makes it fun," she says.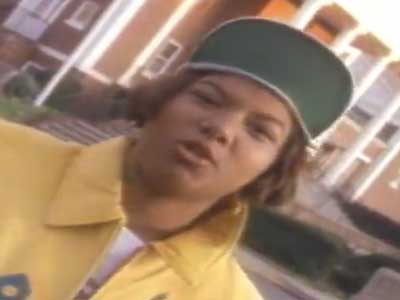 At left: The hip-hop star in the 1991 video for "Latifah's Had It Up 2 Here"
Still, Latifah is always learning from people around her, including Phylicia Rashad and Alfre Woodard, with whom she worked on Lifetime's 2012 reboot of Steel Magnolias.
"I've always looked up to both of them. I learned so much from each of them — they're so different and I've learned different things from each. It's hard to articulate exactly what those things are, but watching them do what they do was incredible. "
And though she absorbs everything around her and is trying to stay true to her values — even if that means infuriating LGBT fans who think it's due time for her to talk about her personal life — the queen is always looking to the next challenge. Is this the life that little Dana Owens of East Orange, N.J., dreamed of before she became the queen?
"I always had great dreams and aspirations, but I can't say I specifically envisioned this life, but I feel very blessed," she says. Still, don't call it a dream. "It never really felt like a dream because I had to work really hard to get where I am and I continue to work hard, but as I said before, I feel very blessed."
The Queen Latifah Show airs on CBS Monday through Friday. Check local listings for times.
---
Links:
[1] http://www.advocate.com/
[2] http://queenlatifah.com/
[3] http://radaronline.com/exclusives/2010/08/all-hands-deck-queen-latifah-pal-come-out-and-cruise-with-alicia-keys-husband/
[4] http://www.usatoday.com/story/life/people/2013/09/15/latifah-talk-show/2805199/
[5] http://queenlatifah.com/sites/all/themes/queen/pdf/where-to-watch-q.pdf
[6] http://www.advocate.com/commentary/coming-out
[7] http://www.advocate.com/queen-latifah
[8] http://www.advocate.com/arts-entertainment/television