---
WATCH: Why We'll Miss Cirque du Soleil's 'Iris'
By Diane Anderson-Minshall
Originally published on Advocate.com January 11 2013 12:59 PM ET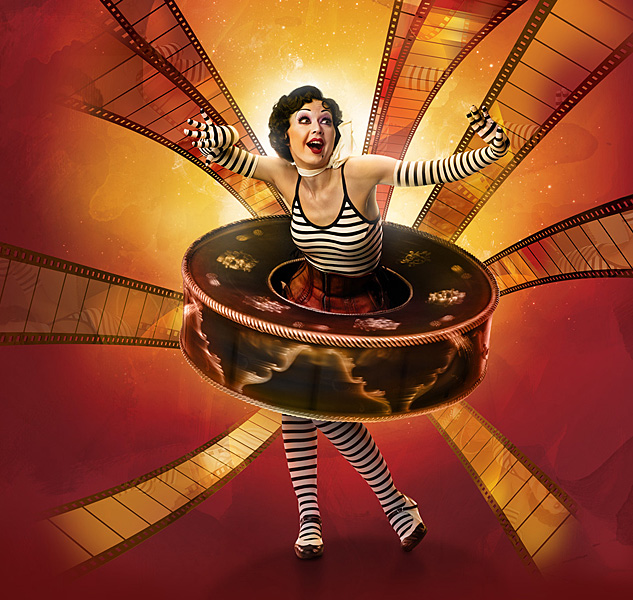 If you've ever seen a Cirque du Soleil show, you know they are hugely ambitious theater productions that combine fanciful, imaginary worlds with gravity-defying acrobatics and dancers, contortionists, muscle men (and women), often subversive homo (or lesbo) eroticism, and the otherwise gorgeously dexterous. Iris, which opened at Hollywood's Dolby Theater (yes, home of the Academy Awards) in September 2011, was — in true Tinseltown style — one of the most ambitious, with original music by the famed film and TV composer Danny Elfman. Written and directed by France's Philippe Decouflé, the show utilized 70 performers (several of whom are LGBT) to illustrate the history of movies from the silent era to today. Sadly, the show closed rather abruptly last Saturday, after what organizers called poor ticket sales, and Cirque hasn't announced whether or not it will revive the show in another city (the producers hope to keep on many of the performers and support staff in some capacity).
Here's what you missed in the surprisingly homoerotic, fantastical Iris.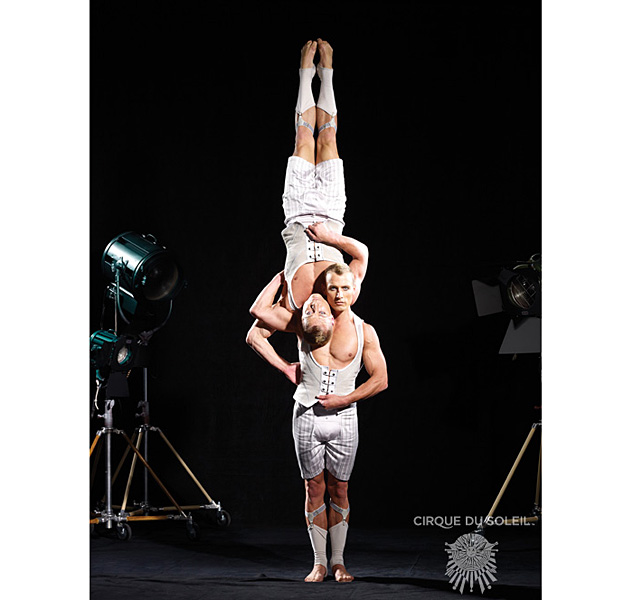 Two brothers (one gay, one straight) are characters Positif and Negatif, representing black and white film throughout. They're also amazing aerialists whose act is tantalizing and awe-inspiring, and it sets the tone for the entire show.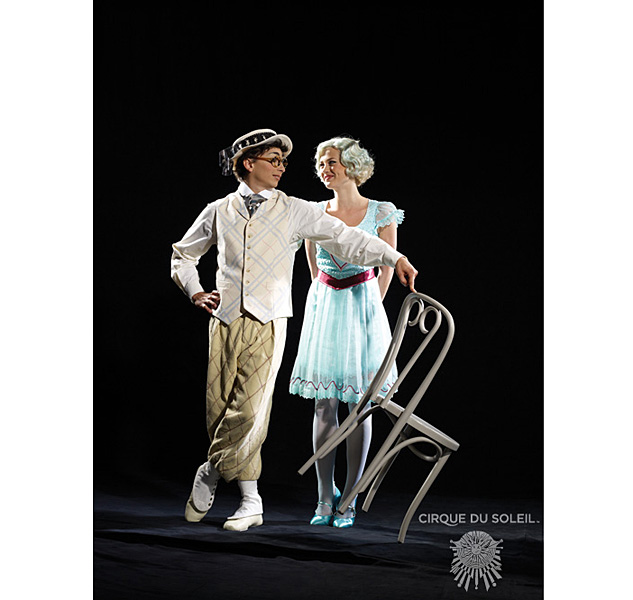 These characters, Buster and Scarlett, rock cute costumes and some '40s? style dance panache as they move through film noir and other genres. We're not sure if they're both girls or not, but Buster is clearly androgynous enough to ping viewers' gaydar either way. After Scarlett gets kidnapped, Buster must save her, in a Dick Tracy–like chase scene.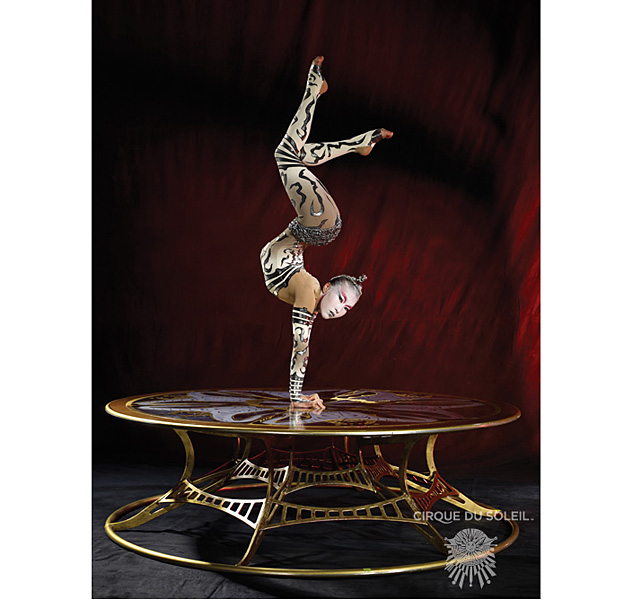 Just one contortionist here, but imagine 10 of her and you get an idea of what just a moment of the full show is like. All of them together make for a modern sort of Busby Berkeley scene, though we're not sure that was their intent.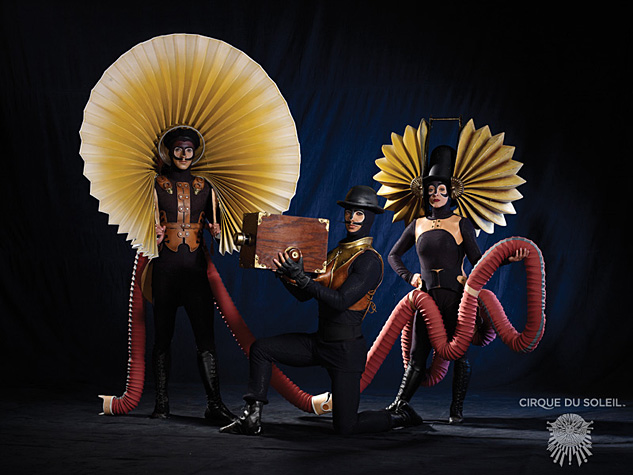 There's no explaining this. You just have to see it.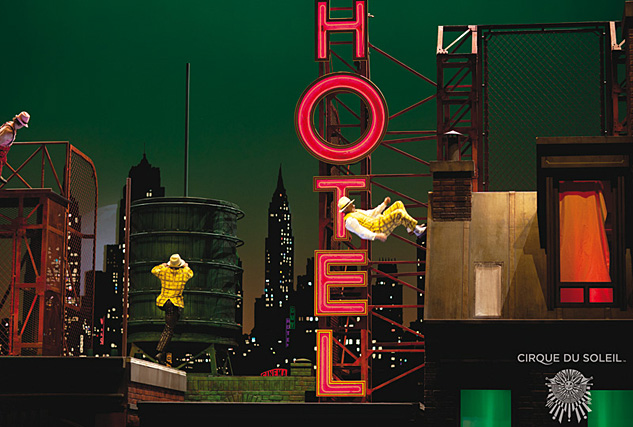 One of the more riveting scenes has Scarlett doing a balancing act while scads of male dancers bounce off rooftops and down to the ground, then back up along the walls, each time defying gravity and looking amazingly hot in the process.
---
Links:
[1] http://www.advocate.com/
[2] http://www.advocate.com/arts-entertainment/theater