---
No Sexy Santas, Ever!
By Christopher Harrity
Originally published on Advocate.com December 15 2012 10:35 AM ET
It probably started with Tom of Finland. A roguish grin, giant hairy pecs and a Santa suit. It was down hill from there to the Boston Santa Speedo run — a charity run of more than 500 men and women in inappropriate running gear and Santa accessories trampling the innocence of Santa Claus for children everywhere.
Now there are sleazy half-naked Santa greeting cards, Santa-themed strippers, and even Hollywood got in on the sexualization of St. Nick.
Kids, it's just wrong. We should't be thinking about Santa's stuff down there. That's for Mrs. Claus only. Yes, he's a bear, but not that kind of bear.

Herewith, a guide in gallery form of the defilement of a treasured holiday icon.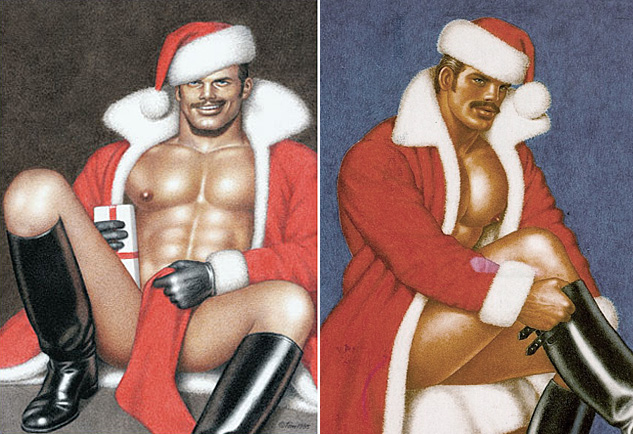 The tipping point. Tom of Finland was a talented artist of course, but remember, he also thought Nazis were hot. For more of this kind of degradation, go to the Tom of Finland Foundation (but only view from the seclusion of your own home).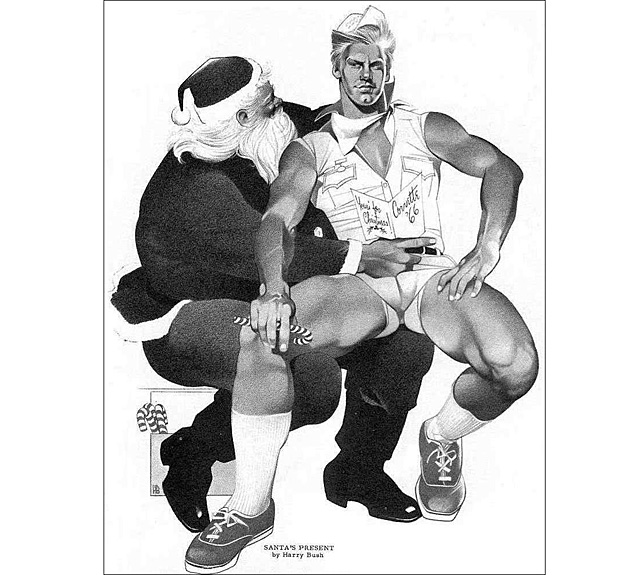 Another early example: Artist Harry Bush had the decency to render a traditional Santa, but he just couldn't resist putting a 23-year-old Boy Scout on his lap. Hands above the waistline please, Santa!
We're not sure where this is from, but it's worth the risk to illustrate the horror of childhood memories gone awry. What would Currier and Ives think?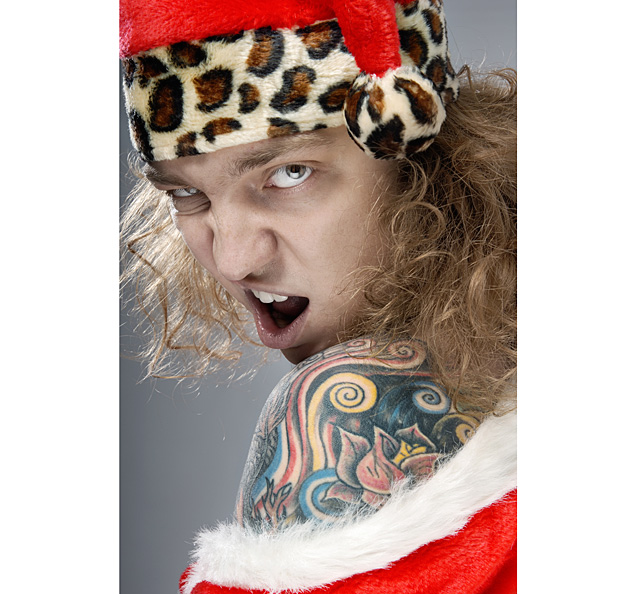 No. Santa was not in a hair band called Sleigher.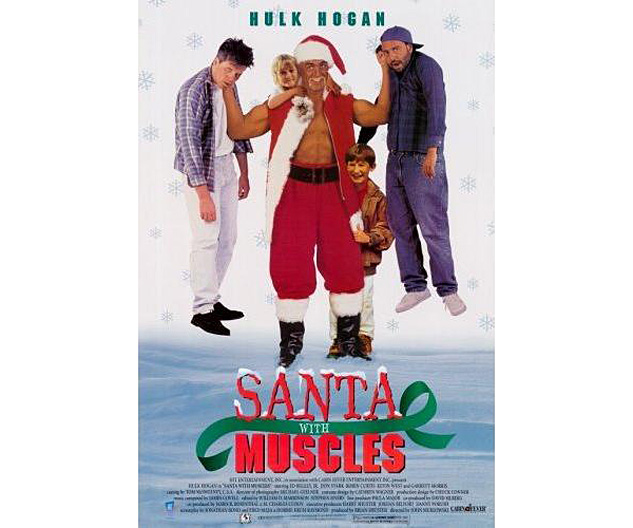 All-American icon Hulk Hogan takes it upon himself to depict a bully version of Santa. No milk and cookies for this St. Nick. Just leave the steroids on the mantle please.
Mr. Hogan again. We wanted to be sure you saw how big Santa's guns are.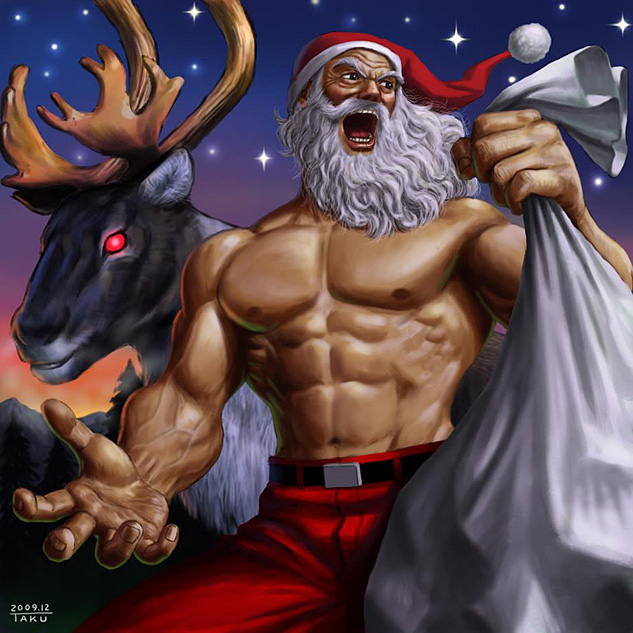 He knows when you are sleeping, he knows when you're awake. For God's sake he's coming up the stairs! Hide under the bed!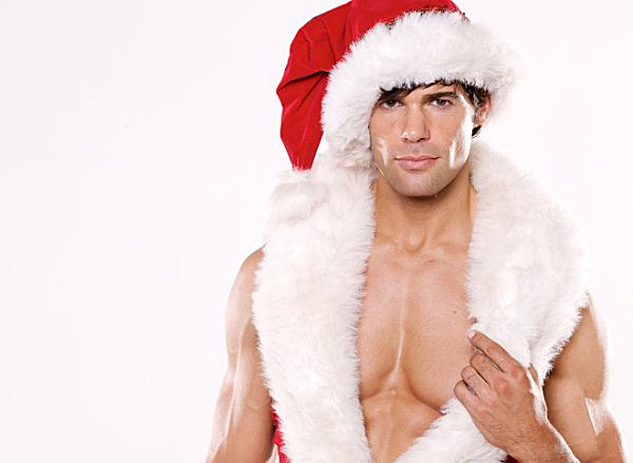 A few years back, the Beverly Center in Los Angeles contributed to the Chippendalification of the sacred Santa image by having a yearly event: Hunky Santa and the Candy Cane Girls. Ostensibly Mom (or in some cases Dad) could park the little moppet at American Girl and have a few drinks at the bar by the elevators. Then swing over to see sexy Santa and his overly sophisticated elves. Nearly naked Santa trapeze performers also horrified the right-minded. This indecency went on for nine years. Sanity finally reigned in 2011 and the event was cancelled.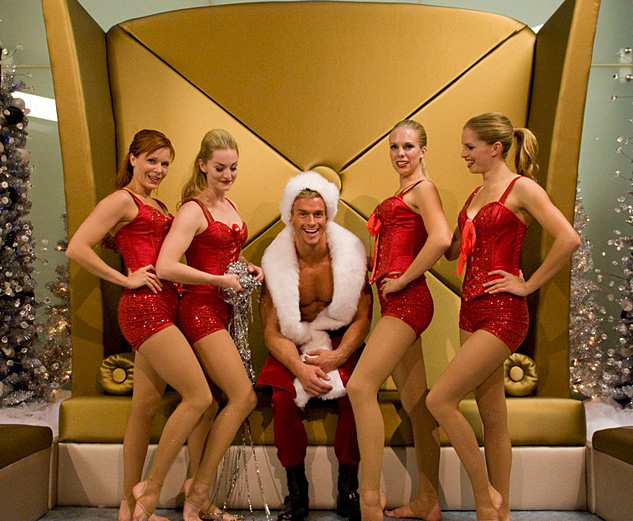 Santa and slightly bespoiled elves at the Beverly Center. Be careful when you sit on his lap. You may come away with some spray tan on you, among other things.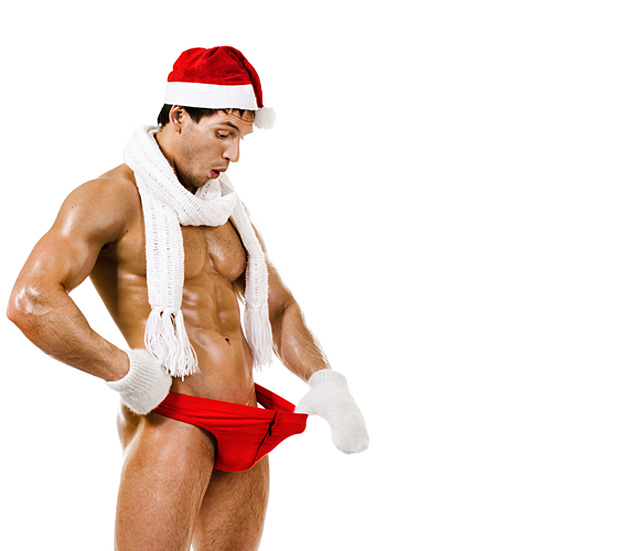 Convinced yet? Feeling queasy?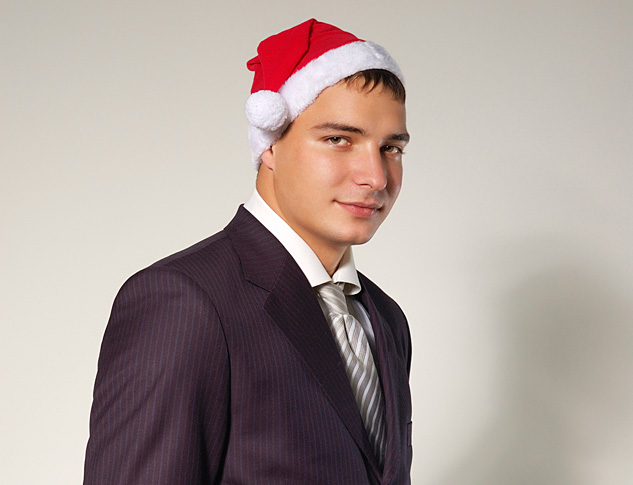 American Psycho Santa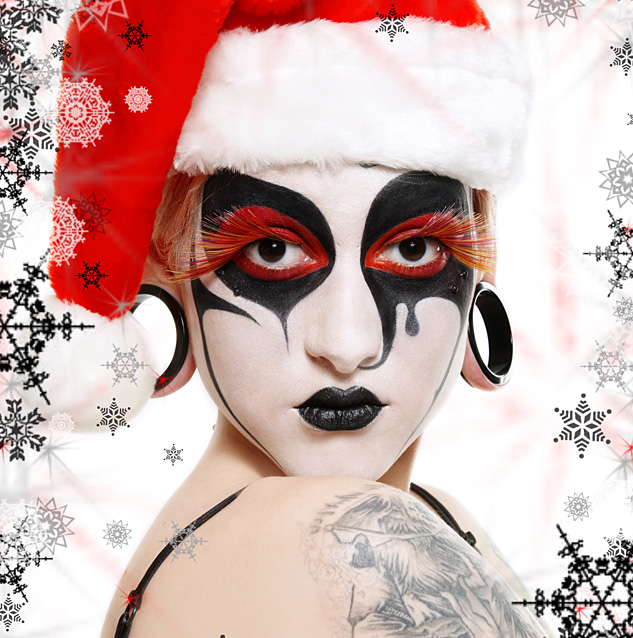 Black Swan-ta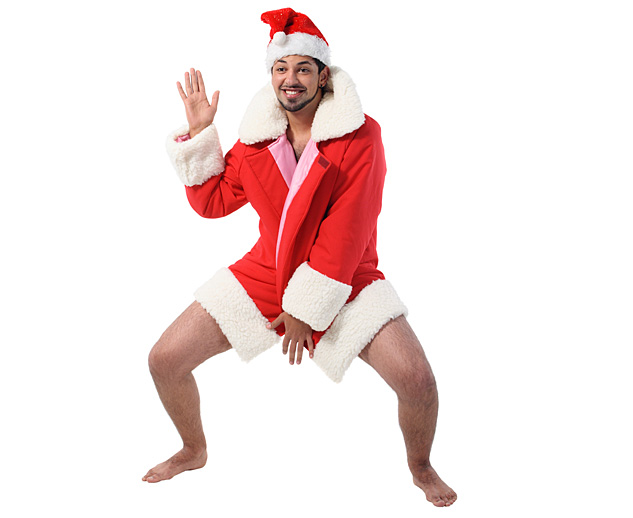 Santa, Gangnam style.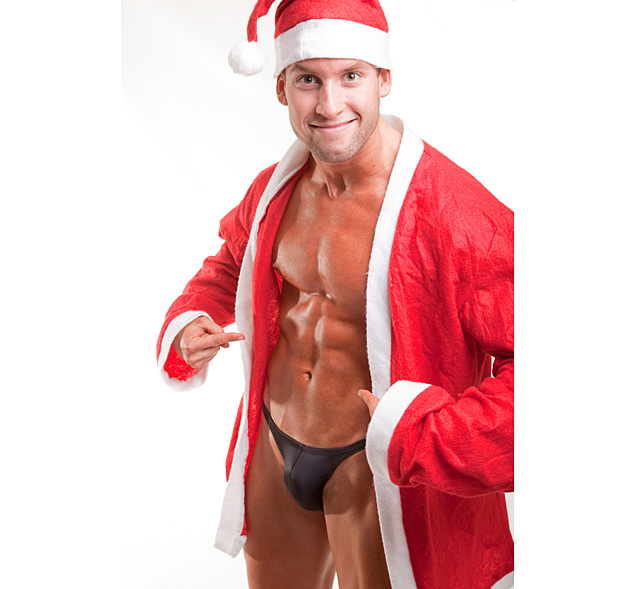 We're sure this Santa has better blood pressure readings and cholesterol levels than our traditional ones, and yes, Mrs. Claus is apparently quite fine with this, but what's next? Easter Muscle Bunny?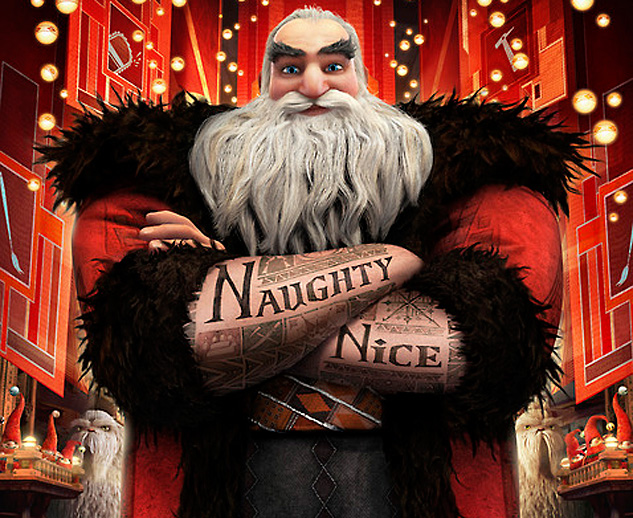 The current state of Santa in Macholand: The Rise of the Guardians. How do you feel about this man coming into your house at night while you are asleep in bed?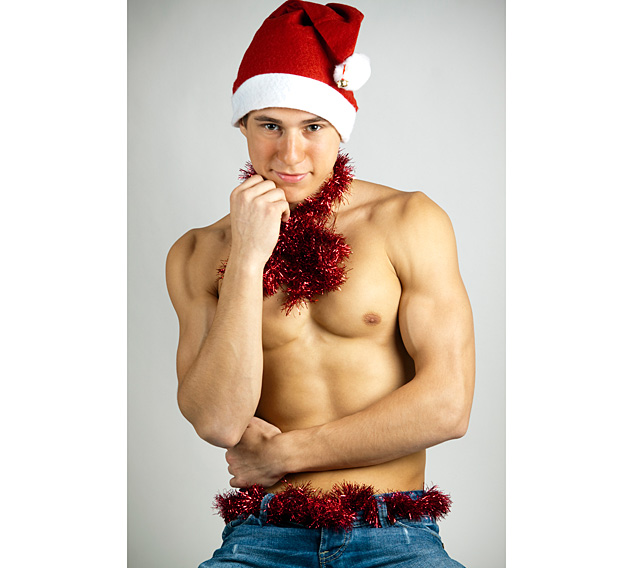 Well, this is just silly. Santa's an old man, not a young, handsome fellow. Santa has a beard, not cunning little dimples. Santa wears heavy winter clothing, not tight jeans and tinsel. Santa...oh nevermind.
---
Links:
[1] http://www.advocate.com/
[2] http://tomoffinlandfoundation.org/foundation/N_Home.html
[3] http://www.advocate.com/comedy