---
5 Things Gays Did to Cause the Polar Vortex
By Jami Smith
Originally published on Advocate.com January 08 2014 11:51 AM ET
2014 has already proved to be a good year for LGBT people. So, why aren't there any nutty religious zealots blaming us for the ominous weather that has been paralyzing most of the country? Is Pat Robertson too cold to comment? Is the Westboro Baptist Church on vacation? Since it seems like no one has gotten around to smiting gays for the Polar Vortex, allow us to make a few predictions. Here are five reasons the LGBT community may have caused this icy mess:
1. We Can Be Boy Scouts
The Boy Scouts of America began officially allowing openly gay youth January 1, and it seemed like there wasn't much backlash until this Polar Vortex showed up in protest. Mother Nature must be a fan of Texas governor (and former Eagle Scout) Rick Perry, who bellowed the loudest in protest of this new policy. It'll be a sunny 70 degrees in Austin this weekend.
2. We Got Robin Roberts
The wind chill factor in New York City has been in the negative numbers for the past two days. Coincidentally, Good Morning America co-anchor Robin Roberts has "never been happier or healthier than I am right now." Over the holidays, Roberts officially acknowledged her longtime relationship with girlfriend, Amber Laign, on Facebook. After returning from the holiday break two days ago, Roberts spoke openly about their relationship on the air and even showed a photograph of the couple at a family wedding.
3. The Former Governor of Montana Slammed the GOP in Our Defense
Poor Montana. Even though the state has a ban on gay marriage, it hasn't escaped the grips of the Polar Vortex. Perhaps Montana must suffer because former governor Brian Schweitzer slammed the Republican Party and its "family values" in a recent interview with Slate. Schweitzer, expected to run against Hillary Clinton in the 2016 Democratic presidential primaries, is a supporter of Marriage Equality. Bundle up, Montana. It doesn't look like the winters will be getting any warmer.

4. Clay Aiken Is Considering a Run for Congress
Game over, North Carolina.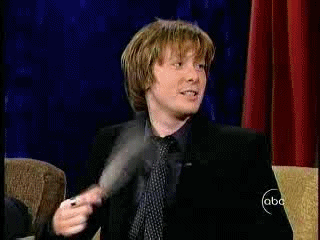 5. Forget Everything Else: This Is What Caused the Polar Vortex
Thank a lot, James Franco. You alone are pretty much to blame for the horrible conditions in most of America. Being in touch with your queer side isn't enough to cripple the country with ice and snow, but your latest docufiction film, Interior. Leather Bar., which examines heterosexual discomfort with and acceptance of gay sex, is causing a global warming steamfest. The film has been touring the world for months now, giving Mother Nature just enough time to brew the perfect storm.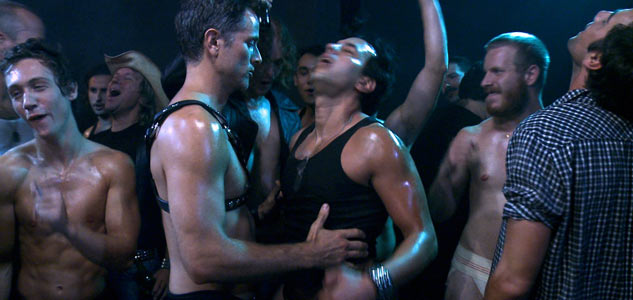 You're Next, Los Angeles.
Put on a sweater, L.A. A gay couple just got married on a giant wedding cake float in the Rose Parade. You can kiss that 70-degree weather goodbye.
Want to know about 10 other disasters that gays supposedly caused?
---
Links:
[1] http://www.advocate.com/
[2] http://www.advocate.com/youth/2014/01/02/boy-scouts-gay-inclusive-policy-takes-effect-little-fuss
[3] http://www.shewired.com/television/2014/01/07/watch-robin-roberts-speaks-openly-about-her-girlfriend-amber-laign-gma
[4] http://www.advocate.com/politics/politicians/2014/01/07/former-gov-has-best-quote-year-gops-family-values
[5] http://www.advocate.com/politics/marriage-equality/wedding-channel/2014/01/01/gay-couple-becomes-first-marry-rose-parade
[6] http://www.advocate.com/politics/2012/10/31/10-disasters-gays-were-blamed-causing?page=full
[7] http://www.advocate.com/boy-scouts-america
[8] http://www.advocate.com/james-franco
[9] http://www.advocate.com/robin-roberts
[10] http://www.advocate.com/comedy