---
PHOTOS: New Yorkers Combat Violence With Protest
By Advocate.com Editors
Originally published on Advocate.com May 21 2013 2:37 PM ET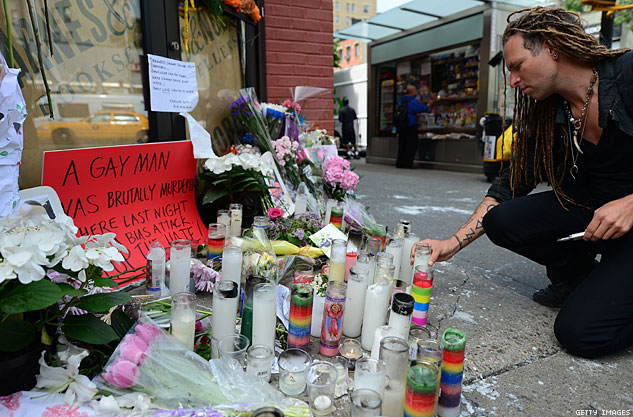 Candle and messages are left at a makeshift shrine at the location where Mark Carson, 32, a gay man, was shot to death.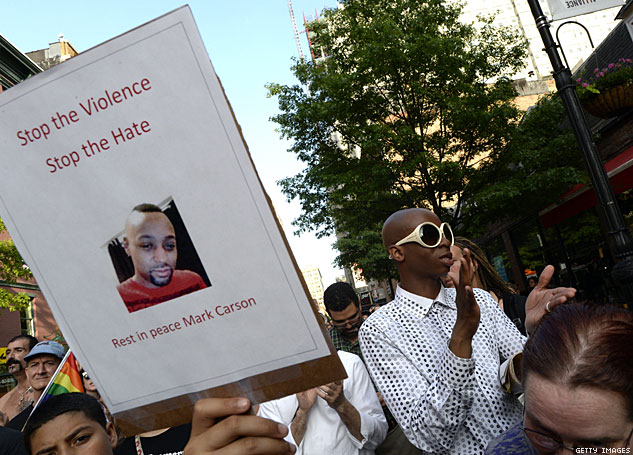 Marchers made their way through the West Village to the spot in Greenwich Village where Carson was killed in what police are calling a hate crime. Participants chanted, "Hey hey, ho ho, homophobia's got to go," as they marched past several locations where gay men have been assaulted in recent weeks.
Marchers made their way through the West Village. Carson was shot at point-blank range in the face overnight on last Friday.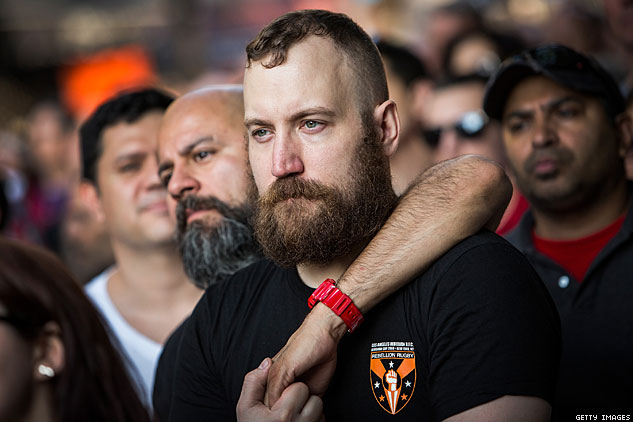 John Mirch (left) and Michael Camacho (right) participate in the Rally Against Hate, organized by LGBT New Yorkers. LGBT and antiviolence organizations including GLAAD, the NYC Anti-Violence Project, the city's LGBT Community Center, and the Transgender Legal Defense and Education Fund announced plans to join in.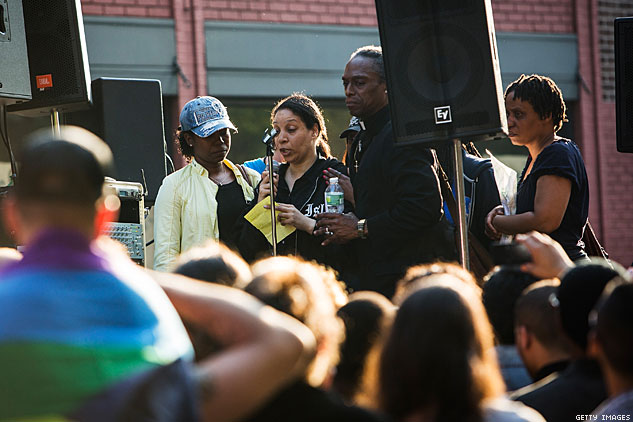 Members of Carson's family speak onstage at the rally. A suspect in the Carson murder was identified by police as Elliot Morales, 33, and he was arrested on a charge of second-degree murder.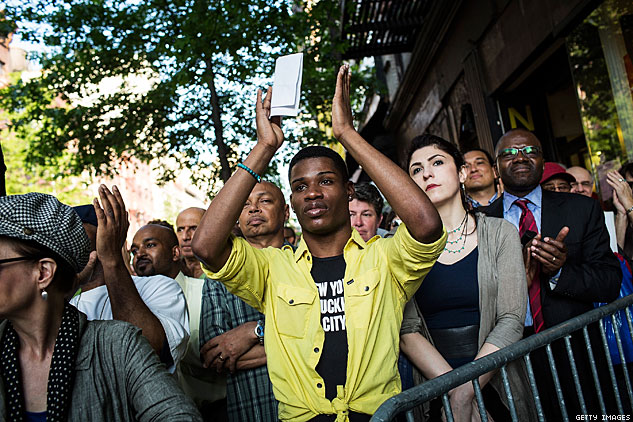 Darnelle Washington joins in applause for what's being said.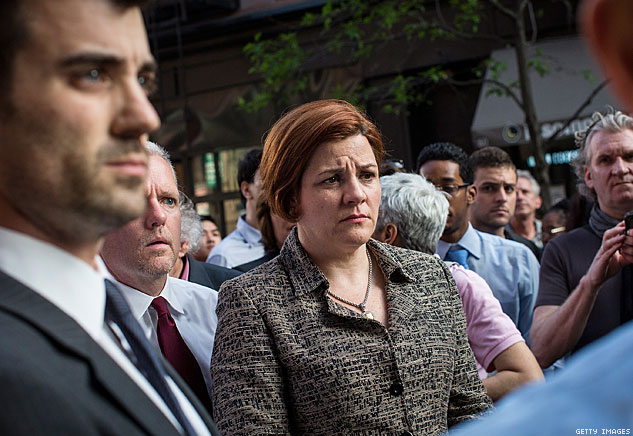 New York City Council speaker and mayoral candidate Christine Quinn, who is a lesbian, participates in the Rally Against Hate. Also among the crowd was Supreme Court plaintiff Edie Windsor.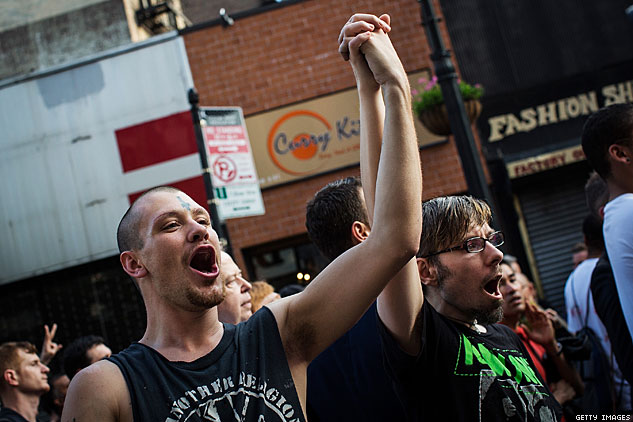 Two men hold hands defiantly while participating in the rally.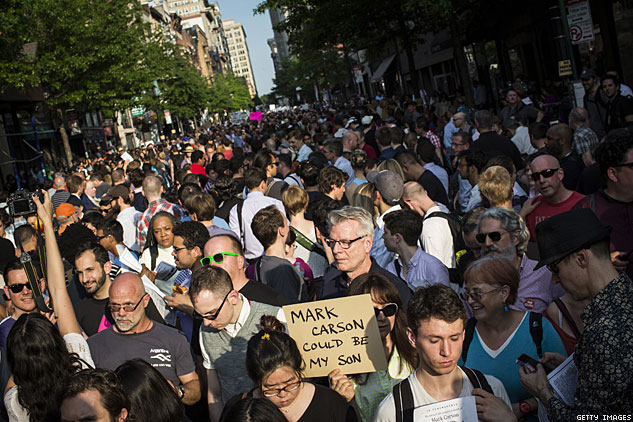 A woman participating in the rally holds a sign that reads, "Mark Carson Could Be My Son."
---
Links:
[1] http://www.advocate.com/
[2] http://www.advocate.com/crime