---
A Day in the Life of New Moms
By Advocate.com Editors
Originally published on Advocate.com December 11 2012 5:00 AM ET
Photographer Gen Levy documented a day in the life of Nikki Weiss; her wife, Jill Goldstein; and their newborn, Adler. Weiss, who represents some of the top filmmakers and other artists in the country (including Barry Levinson, David O. Russell, Oliver Stone, and Trent Reznor) and Goldstein (a scriptwriter and fitness expert for Curve magazine) met at summer camp in 1984. After a lot of twists and turns, the two reunited decades later and are now married with a baby. Nikki and Jill, who were featured on Showtime's The Real L Word, have been called the most stable lesbian couple to appear on TV. And in these photos their day probably looks familiar to a lot of straight couples who've had babies.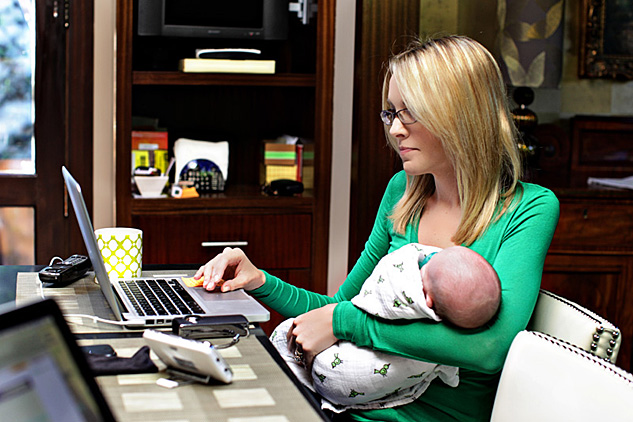 9 a.m.: Nikki tries working with baby in hand.
10:15 a.m.: The moms, staring in adoration as baby naps.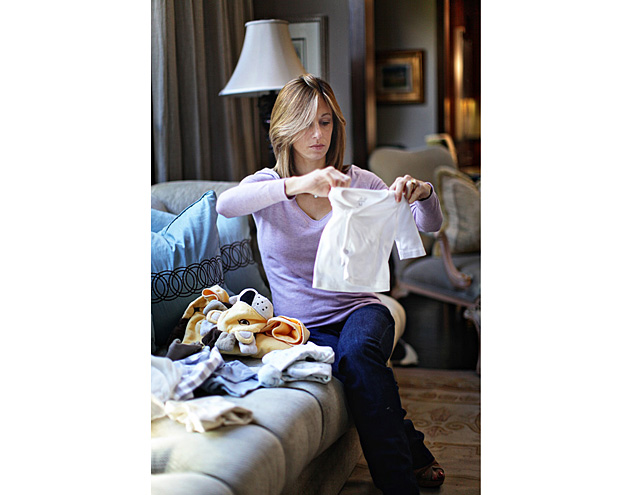 11:22 a.m.: With a baby, laundry is endless, Jill learns.
12:40 p.m.: So are diapers.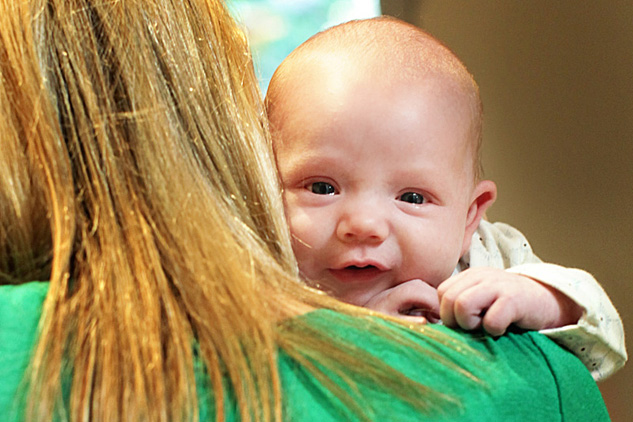 12:45 p.m.: Adler is ready for his 15 minutes of fame.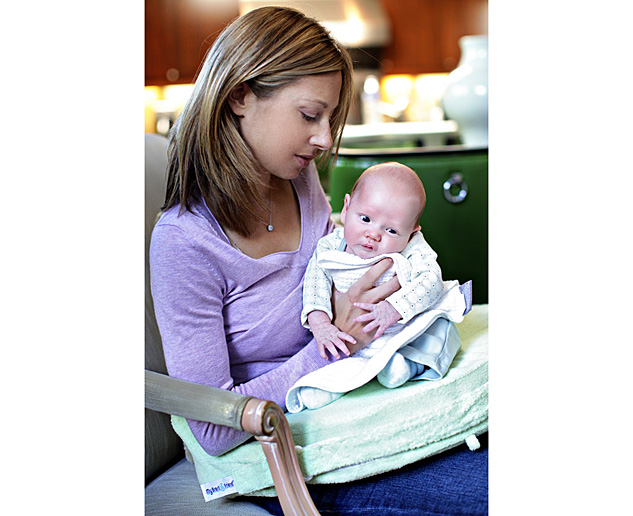 1:15 p.m.: Mom and Adler each have their own seat.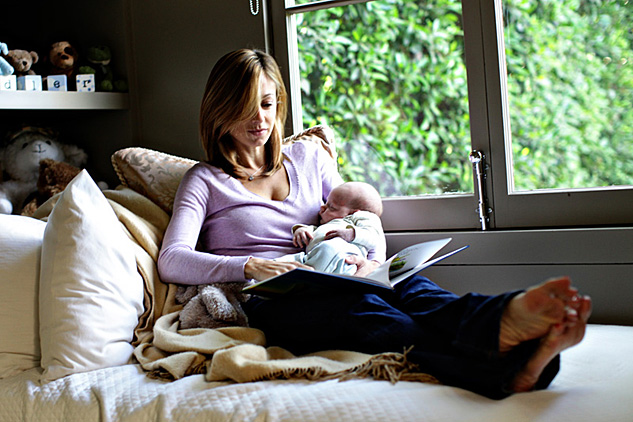 2:27 p.m.: Mom tries to get Adler into literature. It helps him fall asleep.
3:06 p.m.: The moms are documenting Adler's growth with social media — like a very modern baby book.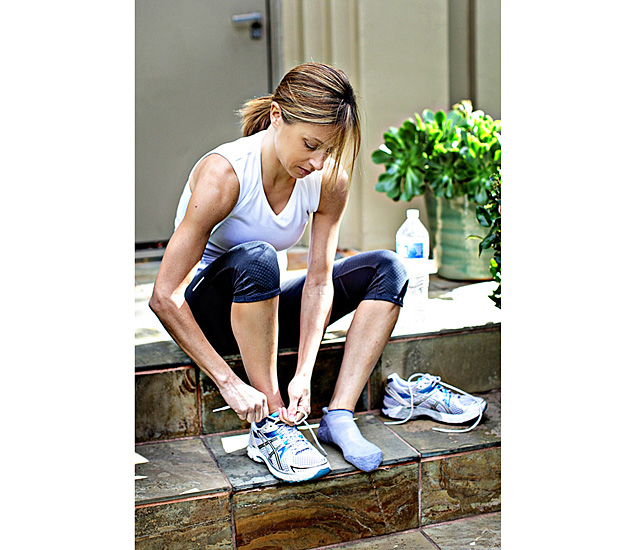 4:25 p.m.: Jill works on getting back her pre-baby body while Nikki takes Adler on a stroll around their Los Angeles area neighborhood.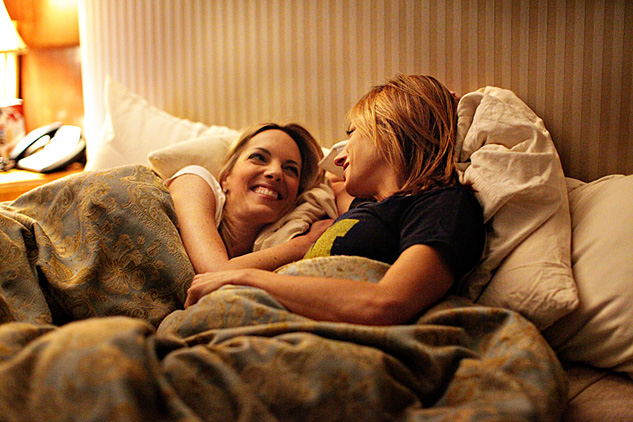 7:30 p.m.: Finally, a chance to rest. Well, at least until the next feeding. Or diaper.
---
Links:
[1] http://www.advocate.com/
[2] http://www.advocate.com/day-gay-america