---
These Families Are All LGBT, and All American
By Advocate.com Editors
Originally published on Advocate.com December 12 2012 6:00 AM ET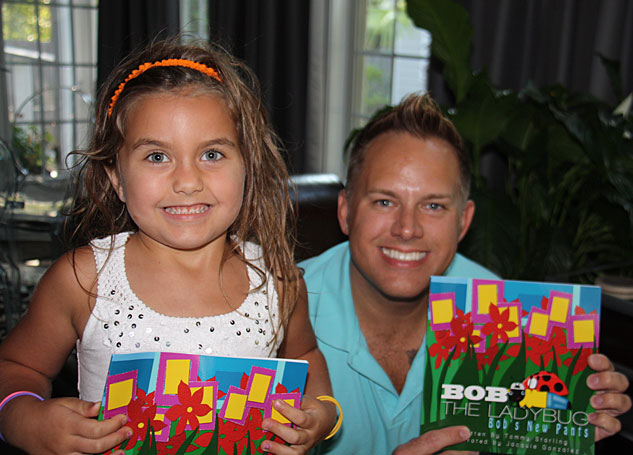 8:10 a.m., Pawleys Island, S.C.: Dad and author Tommy Starling and daughter Carrigan Starling-Littlefield before she leaves for school.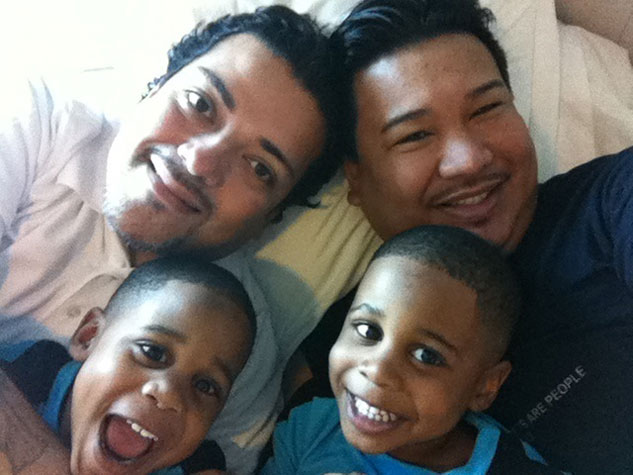 9 a.m., New York City: Angel Almeida has some family time begore heading to work.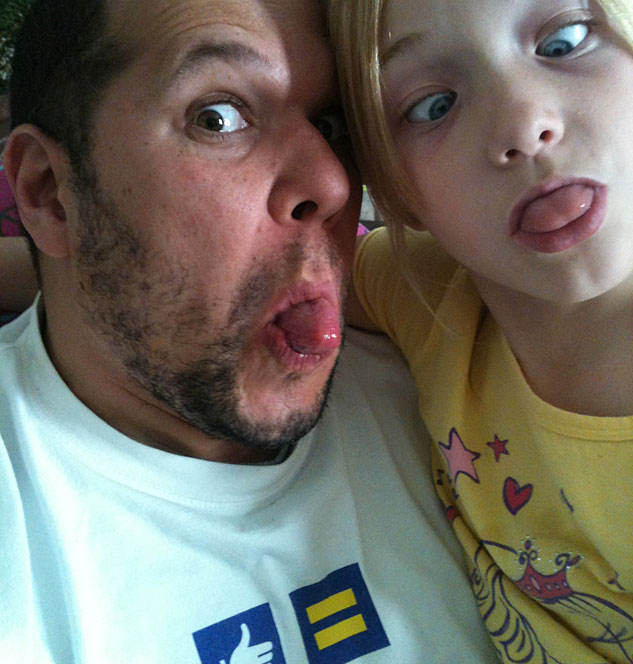 11:50 a.m., Hopkinsville, Ky.: "This is me and my beautiful daughter Sydney. She loves for us to make silly faces whenever I try to take a pic with her. She's my greatest accomplishment." — Joseph Harris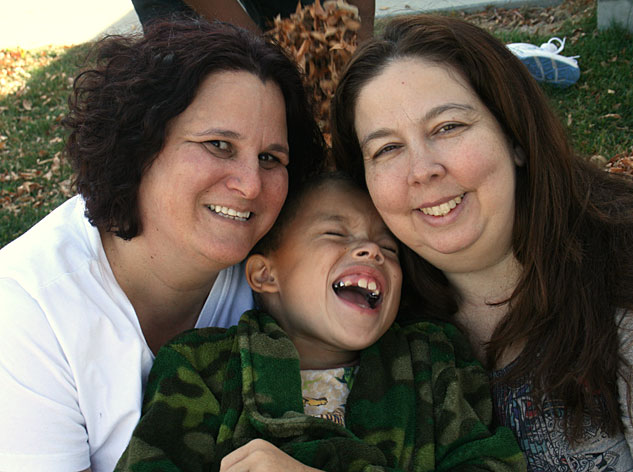 1 p.m.: Kuna, Idaho: "My wife, youngest son, and and me — Michelle Forsmo — playing in the leaves in the front yard."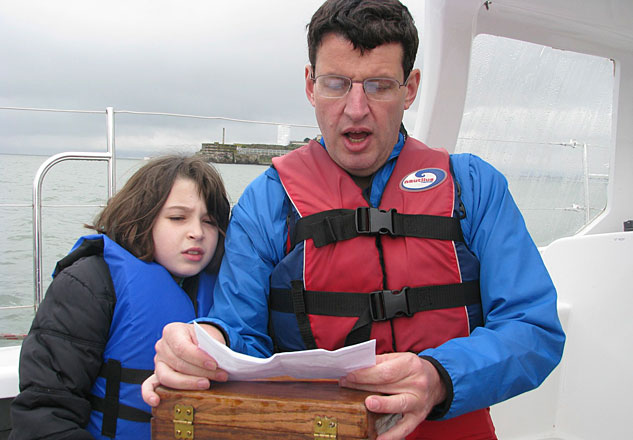 2:05 p.m., San Francisco: Jonathan Bookman and his daughter traveled from Texas to the San Francisco Bay, where they get ready to disperse his mother's ashes.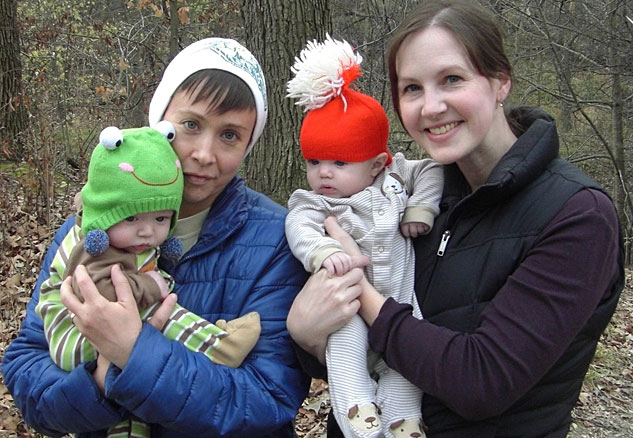 3:20 p.m., Caldwell Woods, Ill.: Beckett, Baba, Charlotte, and Mama (Boyd Bellinger) out for a stroll on this surprisingly mild Chicago day at the Cook County Forest Preserve.
4:10 p.m., Fullerton, Calif.: This picture was taken at the end of a long day at the horse arena. Jan ran the family's horse, Sugar, in barrel races while cheered on by her partner, Beth Syverson, and their son, Joey. "This would be a family portrait except we're missing a few more animals," Jan said, noting they have three more horses, one more dog, two cats, and 12 chickens.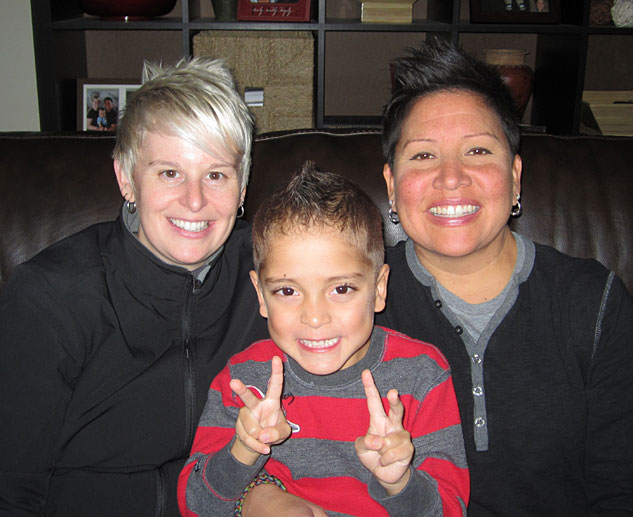 4:30 p.m., Seattle: Melissa Downs, partner Louise, and son Diego take a family photo before meeting some friends for dinner.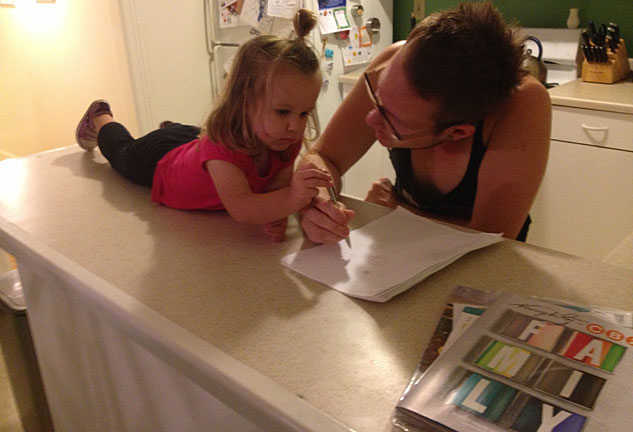 6:10 p.m., Pasadena, Calif.: Trystan Reese tells us, "This is an ordinary night for us — my partner working on letters with our 2-year-old."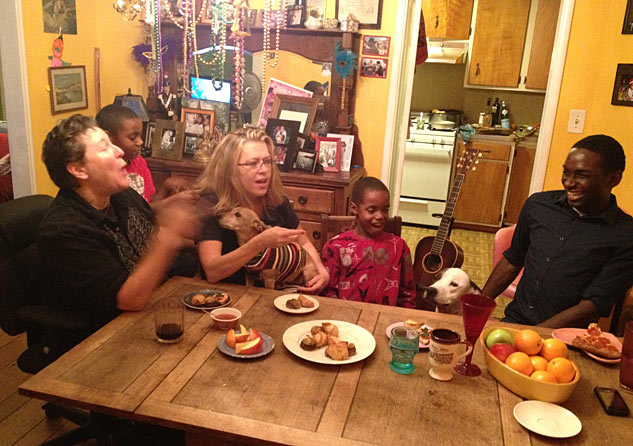 7:11 p.m., San Francisco: Jackie Strano, COO of Good Vibrations, her wife, writer Shar Rednour, and their kids gather around the dinner table.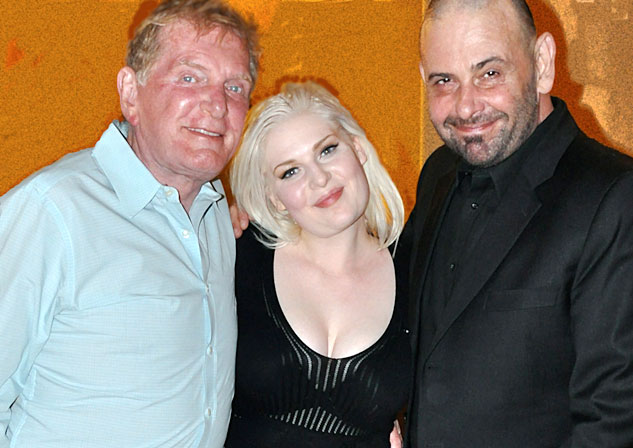 7:28 p.m., Phoenix: Mark, Joy, and Donnie Larson. "We've raised Joy, Mark's biological daughter, since she was 2," says Donnie. "This was her birthday party at our home."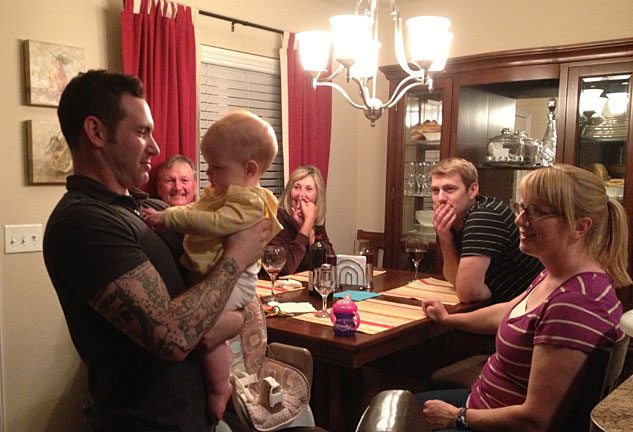 7:36 p.m., Broken Arrow, Okla.: From musician Eric Himan: "Here is a picture of me with my new in-laws (father, mother, brother, and sister in-law) for a Friday night family dinner. My partner, Ryan, and I were married in Tulsa (after 7-1/2 years together) this past August, and the wedding really healed and brought the family together. Ryan and I were especially honored when asked to be the godparents of our beautiful niece, Peyton (nine months), who I am holding. It's the simple things that make me feel part of this great family."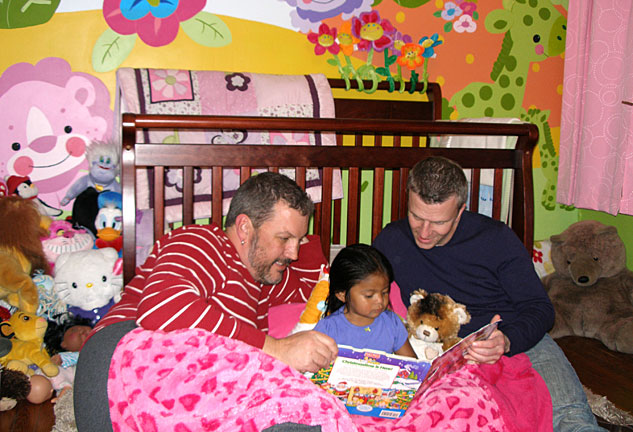 8:15 p.m., Balitmore: Ed Zarkowski and Tony Viglione read a bedtime story to their 3-year-old daughter, Hayden.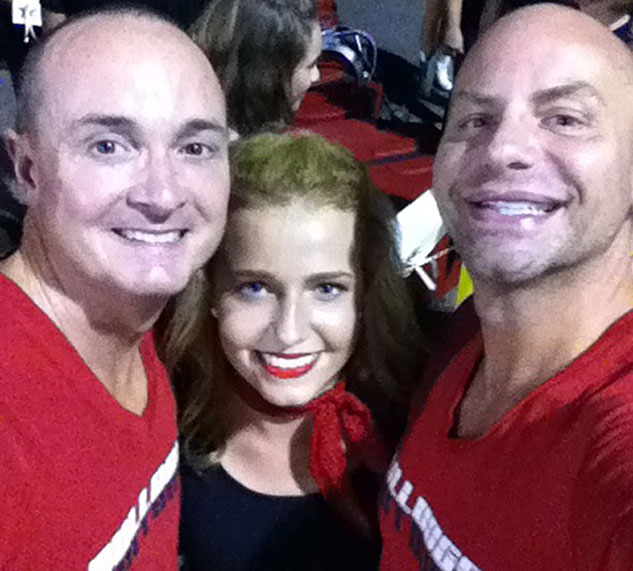 9:30 p.,., Kilgore, Texas: Timothy Midkiff-James and his partner have a 19-year-old son, and their daughter is a freshman at Kilgore High School, where she's on the drill team, called the Hi-Steppers. "We live in Dallas but never miss a home game for sure and try to make it to all the away games as well."
---
Links:
[1] http://www.advocate.com/
[2] http://www.advocate.com/day-gay-america