---
These Couples Prove Love Is Love
By Advocate.com Editors
Originally published on Advocate.com December 09 2013 6:00 AM ET
We asked readers to send us photos all day long on on 11/11. And we got hundreds of photos via Twitter, Instagram and old-fashioned email. This week we share the best images in the hope of dispelling what the religious right tries to sell America about LGBT people. Plus, we hope you find it as inspiring as we do to see everyone living proud.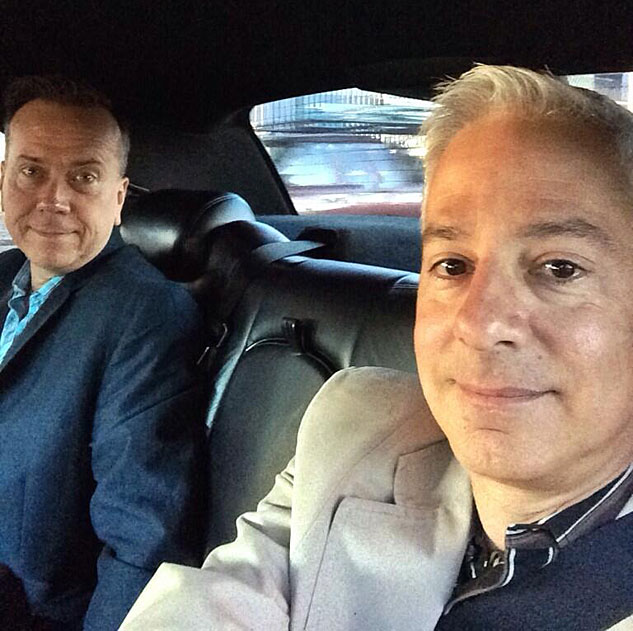 7:29 a.m. H.L. Cherryholmes: "My husband and me headed for the airport."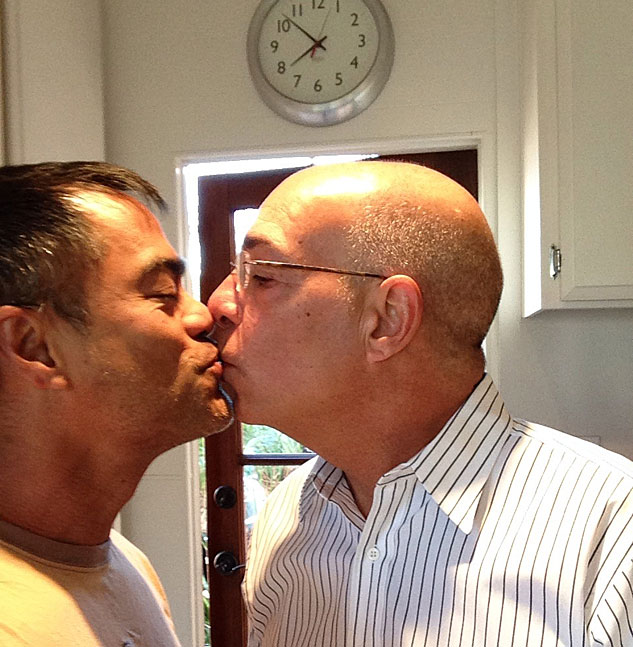 7:52. a.m. "Kissing my husband on his first day of work after being laid off and unemployed for six months. It marks the end of one of the most difficult times in our 22 years together, with his unemployment, my short-term disability, and mother-in-law coming back home after being in the hospital for two months. Today was also the day we had to put our dog, Misty, down after 14 wonderful years. Would I have changed events if I could? No. What came out of this is strength, deeper love, and a sense of what family truly is."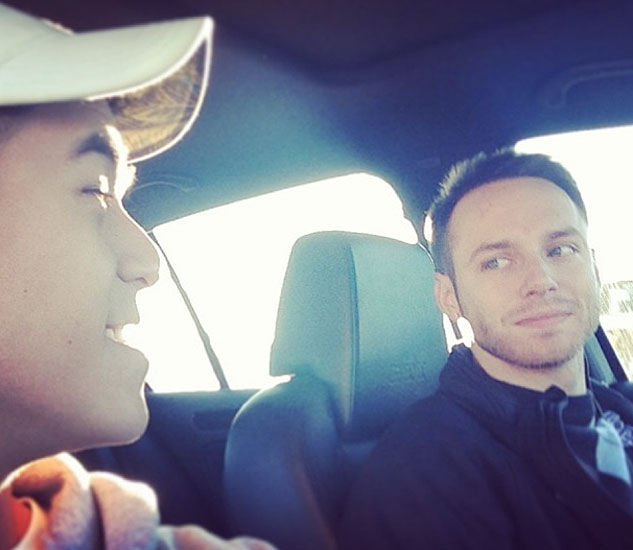 8 a.m. "The look I get when I try to make a stupid face." —Ross Walker Smith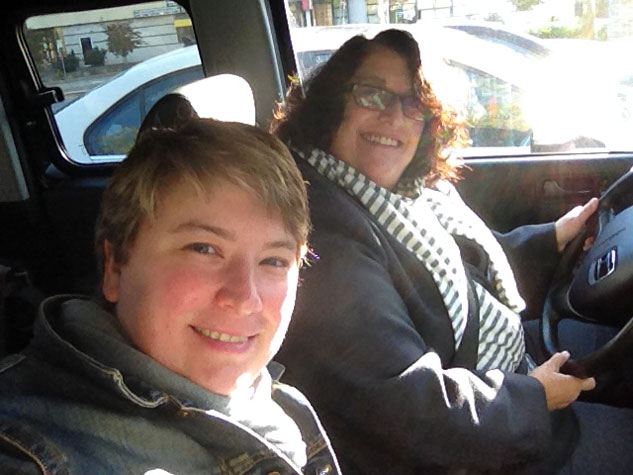 8:15 a.m. Katie Simmons-Barth says, "Every morning we ride to work together."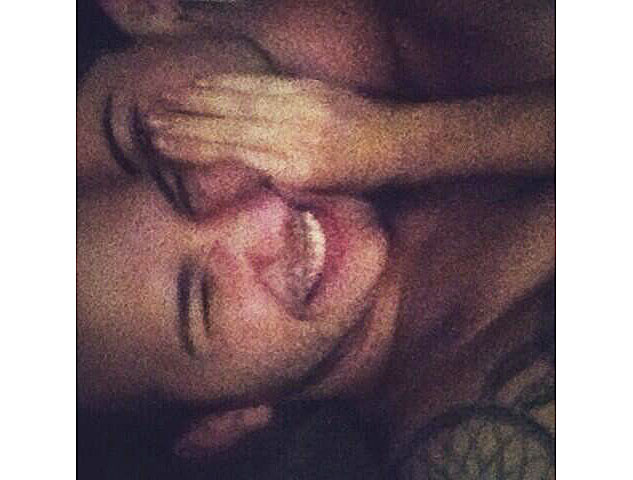 8:16 a.m. Brad McCrea shares his morning kisses.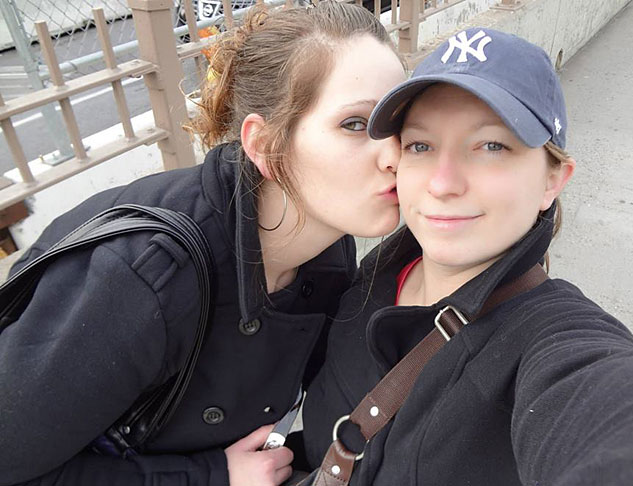 8:22 a.m. Jennifer Stevens and her partner snuggle after walking across the Brooklyn Bridge for the first time together.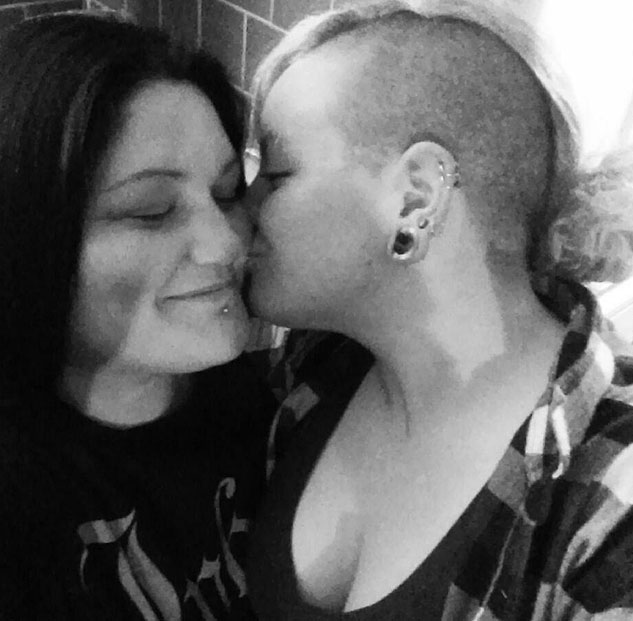 11:18 a.m. Nicole lays a kiss on her partner's cheek.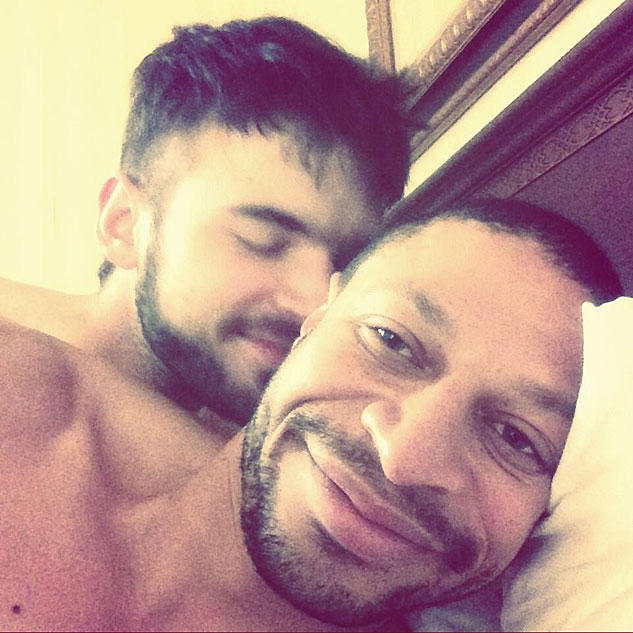 11:36 a..m. "A wonderful morning with a beautiful guy @ElishaMarrs." — Lee Vaughn

12:30 p.m. "In San Francisco, Calif., watching my husband getting ready for work. Love Love Love Him!!" — Ren Sanz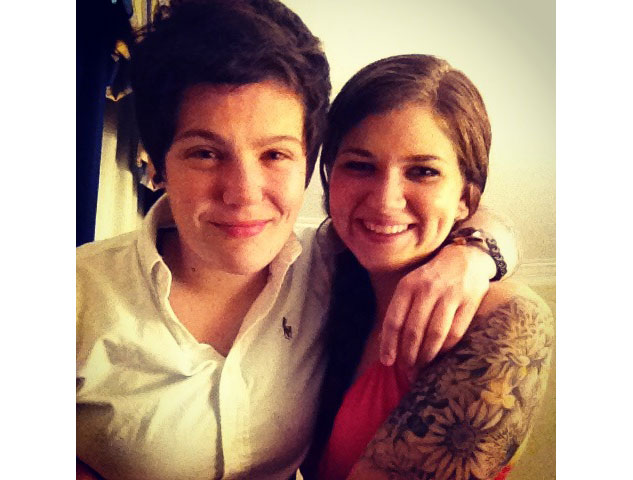 2 p.m. Kaylay Nickens says it's just a typical day of instrumentation at Tennessee State University Dental Hygiene Clinic, Nashville.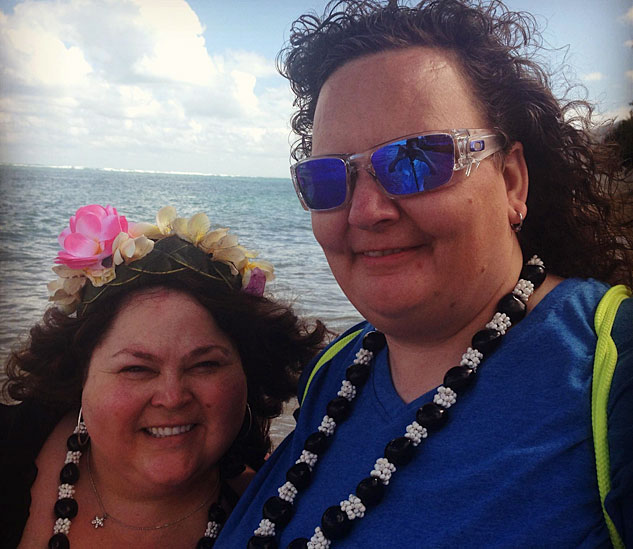 2:30 p.m. Jennifer Zondervan married the love of her life in Oahu.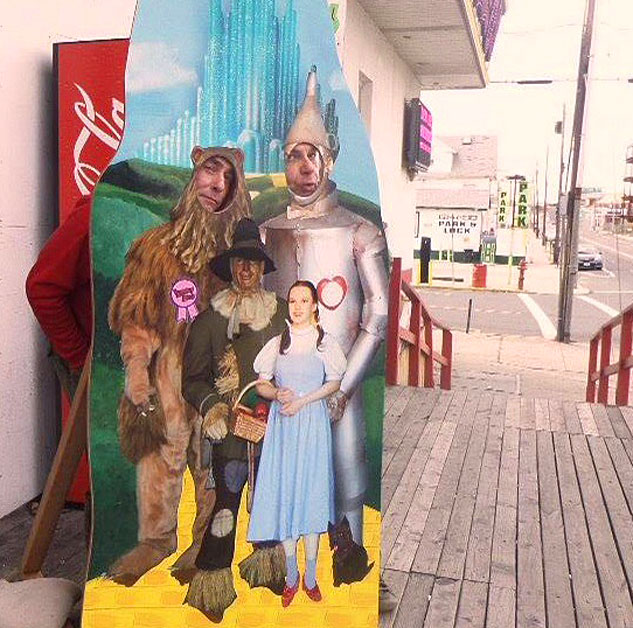 3:15 p.m. In Seaside Heights, N.J., Kevin and Don Norte camp it up as "friends of Dorothy," as they pose for a photo at Lucky Leo's on the Boardwalk. The couple, from Los Angeles, fell in love at the Jersey Shore when they were 16, and returned to visit family and friends and to help keep JERSEY STRONG and celebrate marriage equality in the Garden State now that New Jersey recognizes same-sex marriages.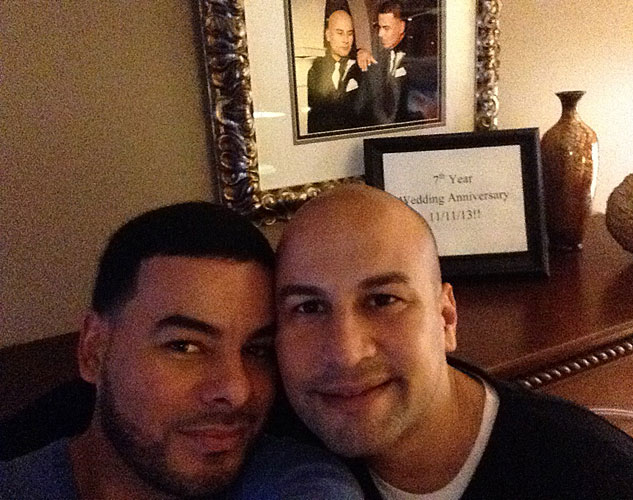 3:16 p.m. Anthony Cuevas and his partner celebrate their seventh wedding anniversary!

3:30 p.m. Chad Thompson hanging with his boyfriend, who looks out the window at the rail system while staying at the Ibis Hotel in Amsterdam.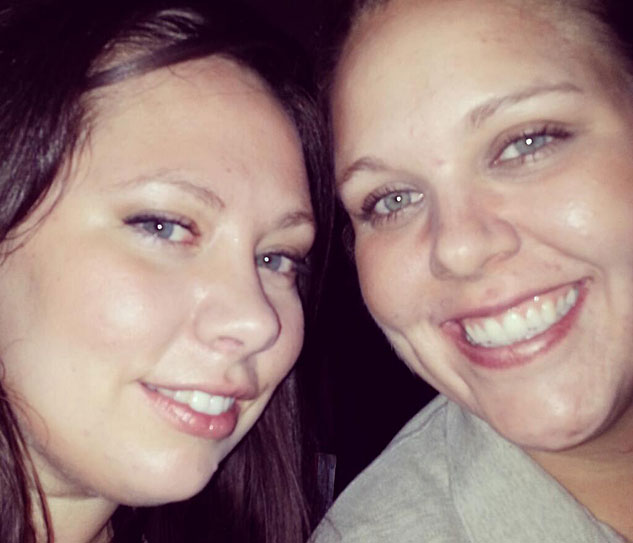 4:14 p.m. Jess Degrasse and her love of more than seven years.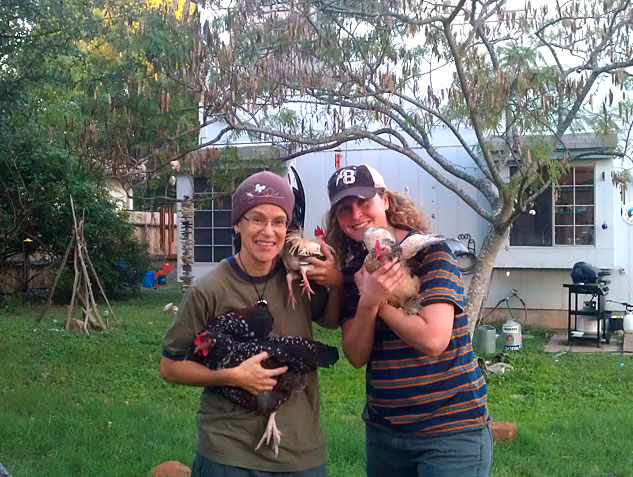 4:16 p.m. Rae Stegall writes from South Austin, Texas: "OUR House, OUR Yard, OUR Chicken Love. Both of us come home from work and relax to chicken antics. It's OUR dreams turned into Reality. Soon, I know WE will be allowed to marry in Texas."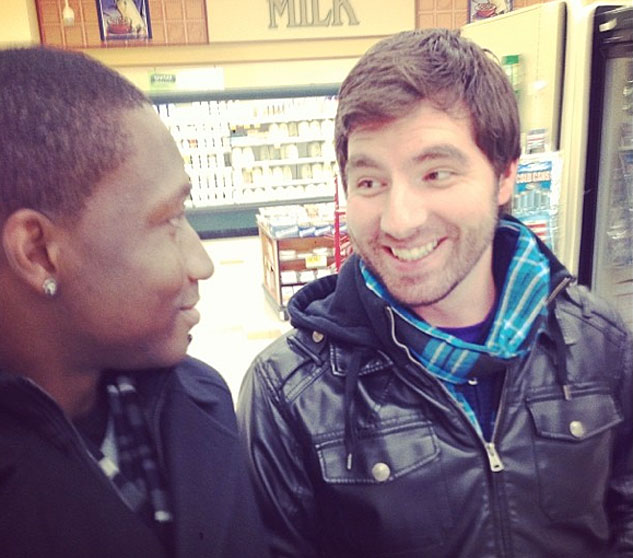 5:05 p.m. Ian Schnaitman shares the nightly discussion: "I'll cook dinner. No ... I'll cook dinner."

5:15 p.m. Melissa Downs and her partner on the way to a nice dinner.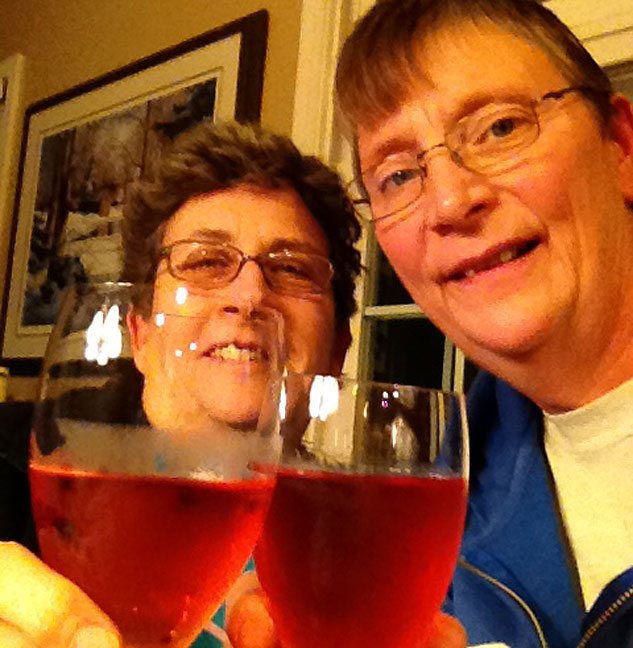 5:30 p.m. Carolyn Fabian is home from work and celebrating the end of a 12-hour day, and her spouse's birthday, in Elgin, Ill.

5:30 p.m. Jennifer Chong in Charlotte, N.C., says, "Love is love! One love!"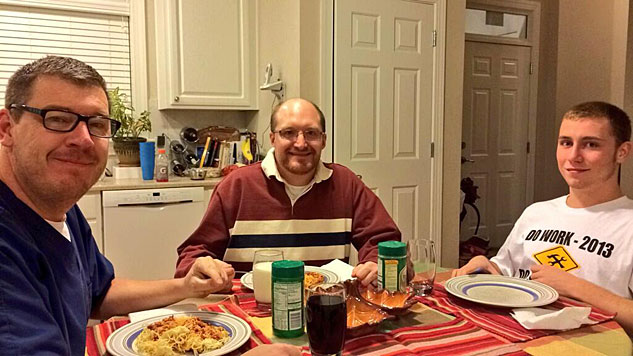 5:45 p.m. Dave sends us this pic of family dinner time.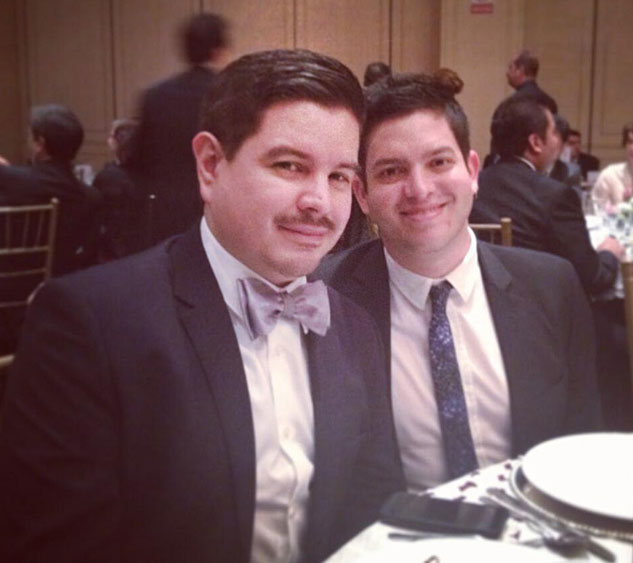 5:54 p.m. Enrique Torre Molina and partner out at an event.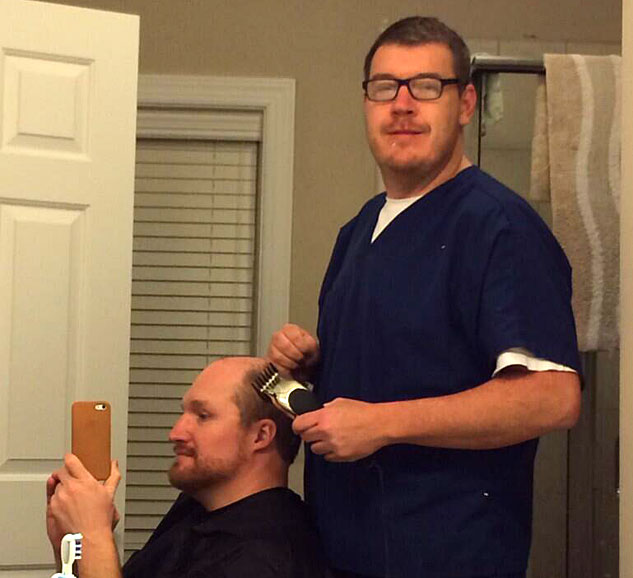 5:55 p.m. Dave's hubby giving him a haircut before the big meeting tomorrow.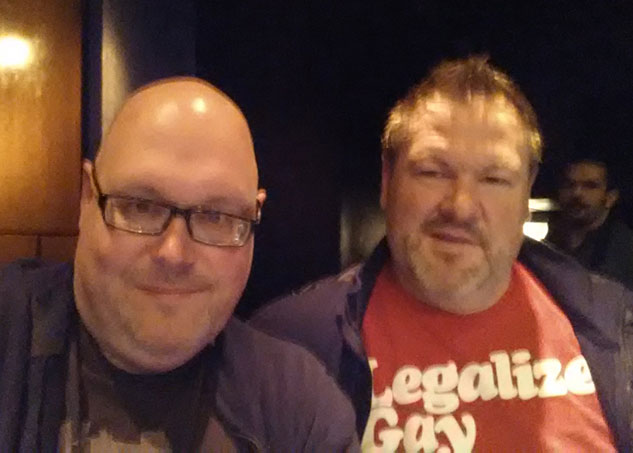 6:22 p.m. Kevin Palmer and his partner, Frank Schneider, at the Reeling LGBTQ Film Festival in Chicago at Sidetrack. They sang along to Victor/Victoria with Bruce Vilanch!

6:30 p.m. In Alabama, Lacey Paoletto is getting in the Christmas spirit tonight by looking at decorations. Two weeks from today they will be traveling to Maryland to get legally married! Says Lacey: "She is the best gift I have ever received!"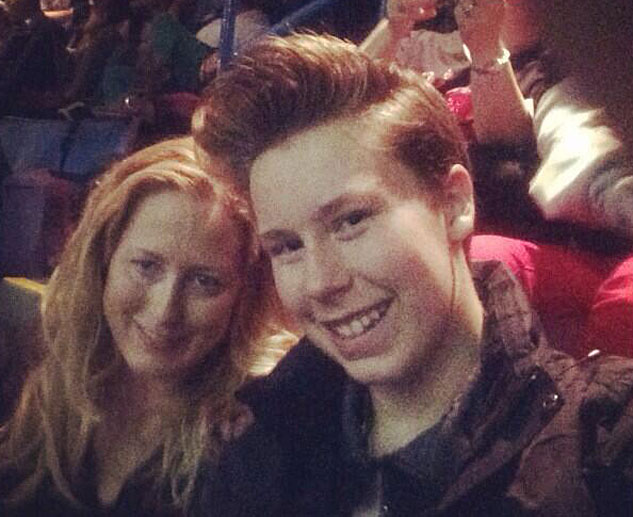 6:33 p.m. Lueking Knabe and date at the Pink concert.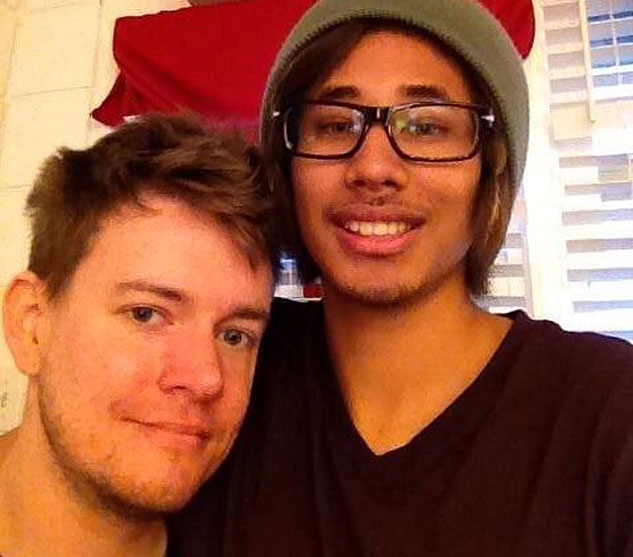 7:46 p.m. Jon Z writes: "My boyfriend and I just got back together today after a three-month breakup. I'm so happy:)"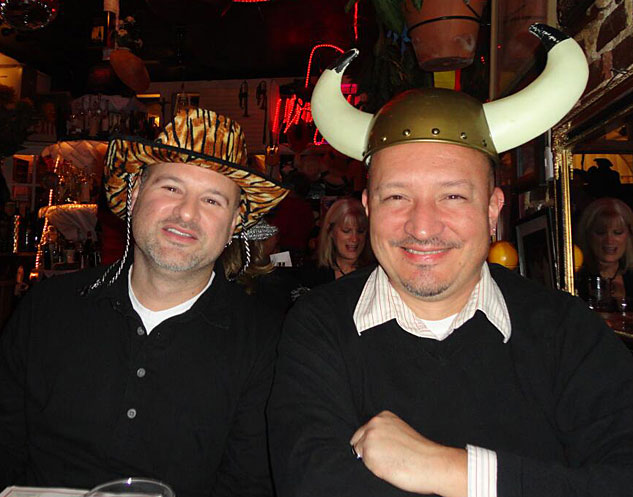 7:47 p.m. David Perez and partner in a birthday dinner pic.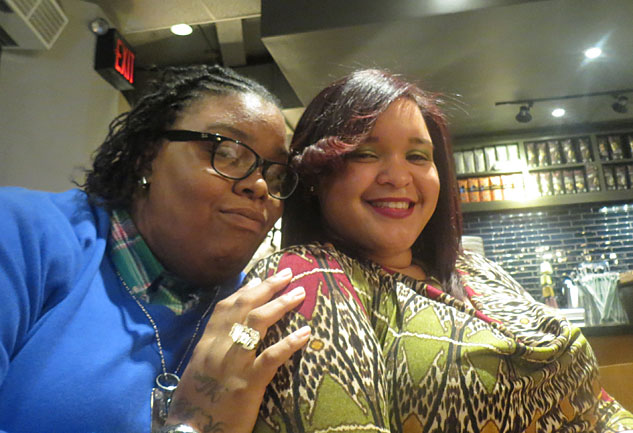 8:30 p.m. "We ended our wonderful date night at Starbucks." — Iesha McNair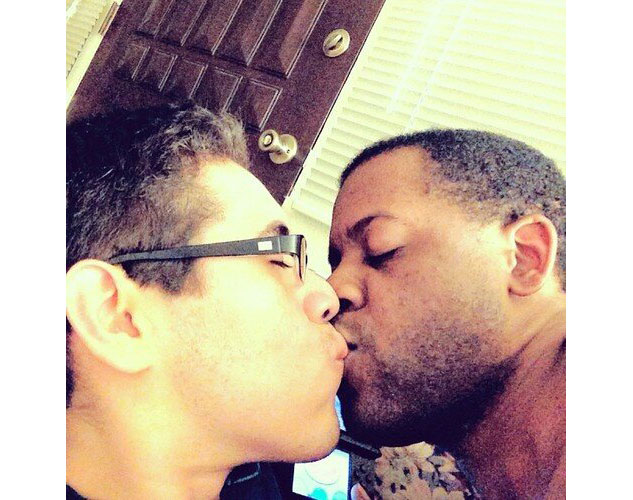 9:06 p.m. Sergio Velasquez writes, "Finishing off the day watching a movie with my handsome partner. I love him so much."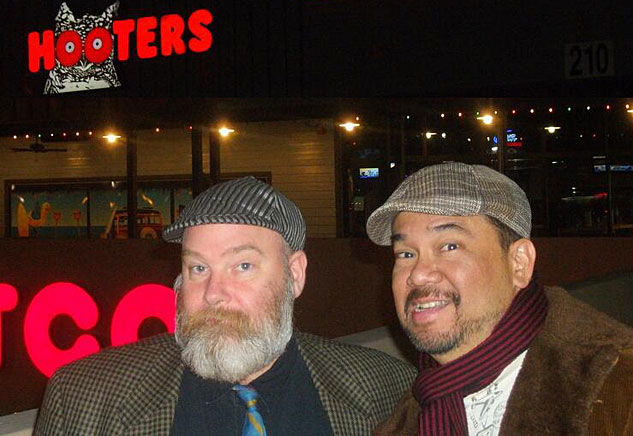 9:34 p.m. Ted Timboy went to Hooters ("Yes, we did") to have chicken wings before dropping a friend off at work.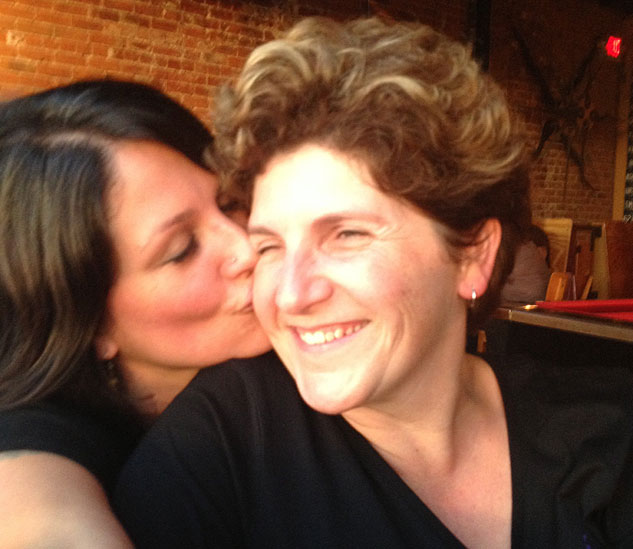 9:40 p.m. Krissy McGuire gives her partner all her love in Royal Oak, Mich.
---
Links:
[1] http://www.advocate.com/
[2] http://www.advocate.com/day-lgbt-america