---
7 Scary Stories for a Homophobic Halloween
By Advocate.com Editors
Originally published on Advocate.com October 25 2013 2:30 PM ET
Pat Robertson: Be Afraid, Be Very Afraid of Death Rings
Cue the blood-curdling scream. Pat Robertson imagines a world in which LGBT Americans are plotting ways to poison unsuspecting righteous people. The 700 Club star was answering a viewer's question when he told the story of how gay men in San Francisco often turn innocent handshakes into a chance to cut you with a sharpened ring on their fingers, therefore infecting you with HIV ("the equivalent of murder," Robertson says). None of this makes actual sense. But Robertson later told The Atlantic that he had been in San Francisco years ago where he first heard the story of the death rings. "Trained security officers warned me," he said, "about shaking hands because, in those days, certain AIDS-infected activists were deliberately trying to infect people like me by virtue of rings which would cut fingers and transfer blood."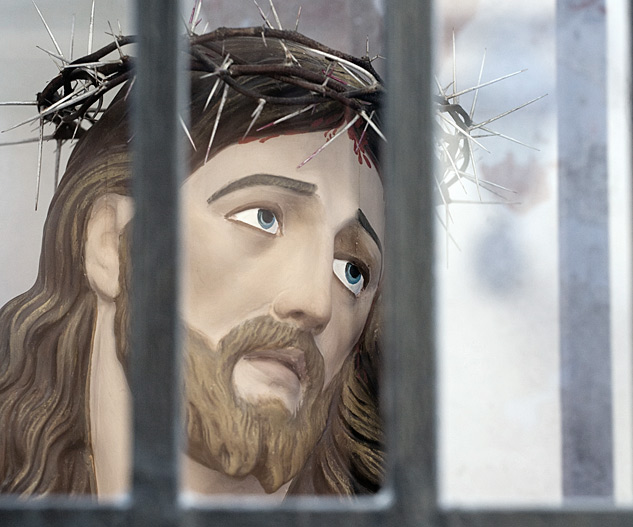 The Government Is Out to Get You
What's scarier than waking up in this Twilight Zone–like scenario: an unrecognizable reality in which you are inexplicably branded a criminal by the government and essentially sent on the run? Antigay minister Jim Garlow said this year that LGBT activists want to "destroy marriage" and that if they prevail, Christians "will be forced underground. Their buildings will be taken away from them, many of their rights will be taken away from them." Then there's Virginia gubernatorial candidate Ken Cuccinelli, who said a "priest friend" of his is "concerned that there might come a day soon when he and his fellow clergy might face imprisonment for teaching the Christian morals from the pulpit." Red State commentator Erick Erickson warned that "any Christian who refuses to recognize that man wants to upend God's order will have to be driven from the national conversation," he wrote. "They will be labeled bigots and ultimately criminals."
Right-Wing Pastor: Cookies Can Create Lesbians
When you buy those Thin Mints or Tagalongs, watch out. What you didn't realize is you've unwittingly bought "food offered to idols," says a right-wing minister who thinks Christians should boycott Girl Scout Cookies, saying the organization supports lesbianism (and abortion rights and contraception, along with teaching women to be independent, which is not "godly womanhood"). To be clear, Kevin Swanson on his Generations Radio program never implied buying the cookies would turn you into a lesbian, just other people. "I don't want to support lesbianism, I don't want to support Planned Parenthood and I don't want to support abortion, and if that be the case I'm not buying Girl Scout cookies."
Titanic Reimagined
Some of these scary stories come with special effects. In a "film" made by a group called Truth in Action Ministries and posted online by Right Wing Watch, a computer-generated iceberg threatens the Titanic. But the people in the video don't see an iceberg. They see the "radical homosexual agenda." It's actually a "moral iceberg we need to steer clear of." But it's too late. "The moral iceberg is ripping a hole in the structure of America," a host warns, "and we're taking on water." A voice-over announces dramatically that "we've already hit the iceberg," and "the ship is going down." Suddenly, "we're taking on water," and "the only question is whether we're going to be able to survive."

Someone Get an Exorcist
For "Dr. Chaps" Gordon Klingenschmitt, the debate over whether to let trans girls use the girls' restroom is really a battle against unseen demons. He said on his Pray in Jesus Name program that "our public school children are being told by a demonic spirit" that they must share the bathroom with transgender kids. And then when the girls get to the bathroom, "this demonic spirit inside of this boy is now violating — and for all intents and purposes — is now raping, at least visually, these teenage girls." Like so many of these utterly fictional stories, it comes with real-world consequences for the trans students being ostracized. It should be noted, though, that the state of California doesn't seem too convinced about demon possession and has passed a law requiring requiring schools to allow transgender students access to the facilities and programs that correlate with their gender identity.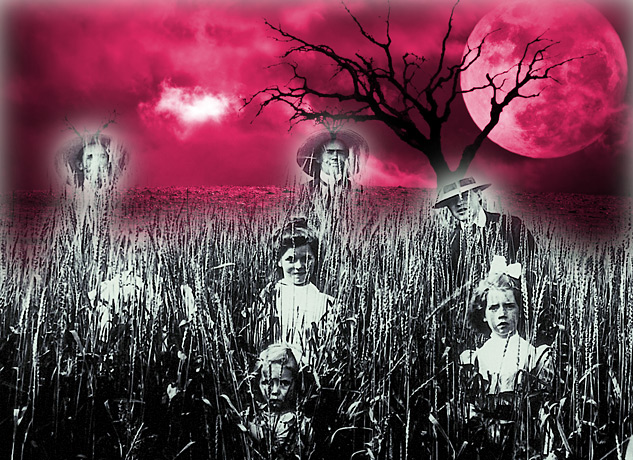 Hide the Kids!
Gay people are coming for your children, right-wingers constantly warn. But LGBT activists fooled the world into believing they just want to get married. Or go camping. "There is a movement on to normalize pedophilia," warns conservative radio's Rush Limbaugh. And it operates insidiously, same as marriage equality activists, he said in January. "There is a movement on to normalize pedophilia, and I guarantee you your reaction to that is probably much the same as your reaction when you first heard about gay marriage." Meanwhile the head of a group opposed to ending the Boy Scouts' gay ban, John Stemberger, warned that being gay is seen as "hip" and "edgy" — but it's a trick. "If scouting sends the message, 'We're open for gays,' you're going to have so much nonsense going on between older boys and younger boys, it's just going to create a myriad of problems that really is going to result in further scandal, further disgrace to the Scouts, not to mention just the tragedy of the emotional, sexual, psychological, and physical abuse that will occur in the program."
The Muppets Are Coming
When The New Yorker depicted Bert and Ernie in a loving embrace on its cover over the summer, the American Family Association's Bryan Fischer knew what lurked beneath: a threat, not only to the sanctity of marriage, but the sanctity of the children! Fischer called the cover a form of child abuse. We all know how scary it is for children to see two of their favorite characters... hugging!
---
Links:
[1] http://www.advocate.com/
[2] http://www.rightwingwatch.org/content/pat-robertson-loses-fight-keep-gay-aids-ring-video-internet
[3] http://www.advocate.com/politics/religion/2013/08/28/robertson-gays-spread-hiv-special-rings
[4] http://www.advocate.com/politics/marriage-equality/2013/03/27/marriage-equality-threatens-faith-and-freedom-right-wingers
[5] http://www.advocate.com/politics/2013/10/10/cuccinelli-campaign-warns-clergy-could-be-imprisoned-teaching-christian-morals
[6] http://www.shewired.com/news/2013/10/22/right-wing-pastor-girl-scout-cookies-support-lesbianism
[7] http://www.advocate.com/arts-entertainment/film/2012/04/13/right-wing-group-has-its-own-version-titanic
[8] http://www.advocate.com/politics/transgender/2013/10/25/right-wingers-wont-stop-harassing-colo-trans-teen-unhealthy-behavior
[9] http://www.advocate.com/politics/transgender/2013/08/12/calif-gov-signs-trans-student-protection-bill
[10] http://www.advocate.com/politics/media/2013/01/08/rush-limbaugh-compares-marriage-lobby-pedophilia-lobby
[11] http://election2008.advocate.com/youth/2013/04/03/right-wing-activist-admitting-out-gays-boy-scouts-will-lead-abuse
[12] http://www.advocate.com/bryan-fischer
[13] http://www.advocate.com/pat-robertson
[14] http://www.advocate.com/politics